Rock County is an energetic playground in Southern Wisconsin with Instagrammable landscapes and a small-city ambiance. The Rock River bisects the county with major attractions on or near the waterfront.
In Rock County, be as active or as leisurely as you wish. Hit the trails or paddle a kayak. Indulge in true farm-to-table cuisine and an evolving rotation of craft beers. Pet a baby goat. Browse the many boutiques and vintage stores, and tour remarkable historical sites.
Located just across the Illinois border, Rock County is an easy Chicago getaway. Here are some ideas to inspire your Wisconsin adventure:
STAY TO PLAY AT A BOUTIQUE HOTEL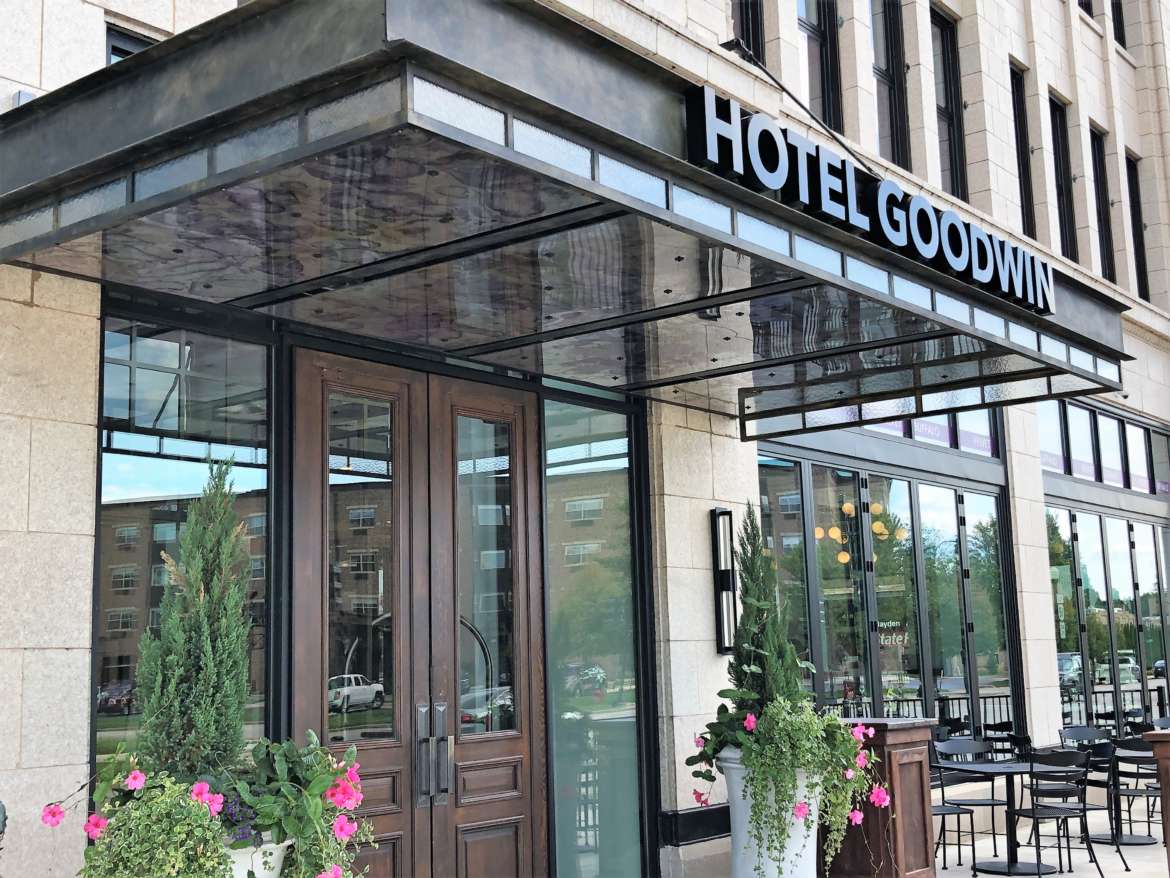 You'll find an array of lodgings from national chains to rental cottages. Two sister boutique hotels are Hotel Goodwin and Ironworks Hotel in Beloit. Imagine if glam Gwen Stefani and handsome country-boy Blake Edwards designed their own hotels. That's the difference.  
Hotel Goodwin is a former commercial building revamped with sophisticated furnishings and Euro-style Velvet Buffalo Cafe. The Ironworks Hotel is a converted factory with rugged woodwork, brick walls, and Merrill & Houston's Steak Joint. Both hotels have spa-like baths in the guest rooms.
Guests of both hotels have access to the private (but definitely not snooty) Beloit Club and its acclaimed 18-hole golf course.
DON'T MISS THE FREE WATER-SKI SHOW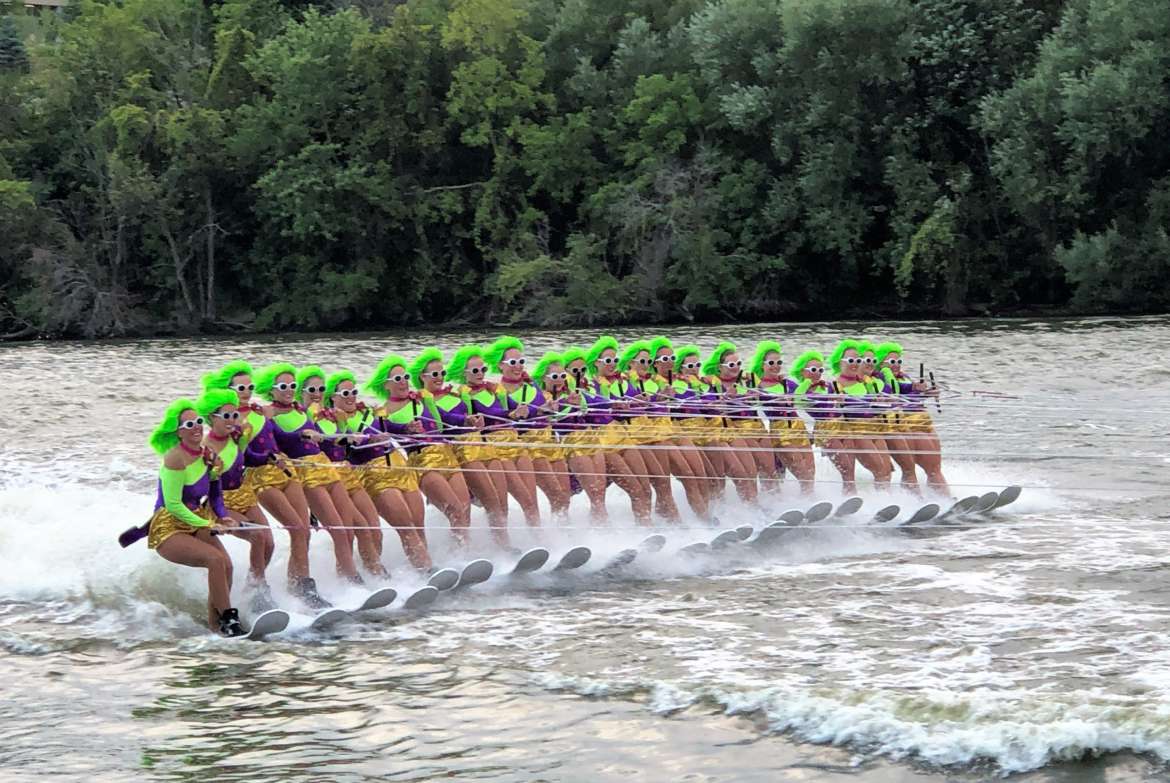 You'll be dazzled by the grace and athleticism of the Rock Aqua Jays, a world-class competitive water-ski show team. They're 20-time national champions, and in 2018 set a Guinness World Record for an 80-person pyramid. On Wednesday and Sunday summer evenings, the Rock Aqua Jays display their pyramid, ballet, synchronized, jumping and barefoot skills at free performances on the Rock River in Janesville. Even more amazing, these superstars are amateurs who speed across the (sometimes very cold) water for the pure love of sport.
BASK IN SERENE GARDENS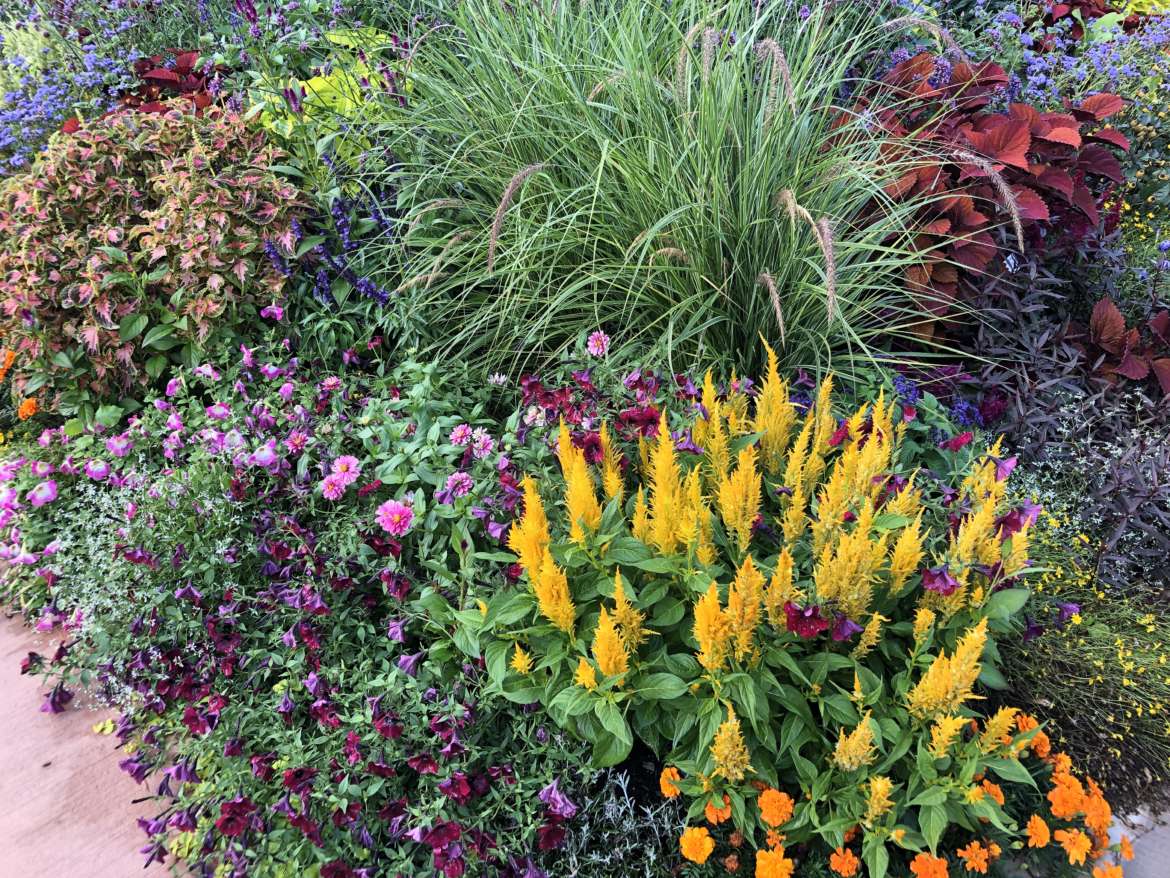 Rotary Botanical Gardens is a year-round oasis of natural beauty. Stroll along the pathways through sun and shade to 26 themed gardens including French, English and Wellness gardens. You'll wind up at a large pond ornamented with a dramatic fountain and red Japanese arched bridge. Sign up for an early-morning yoga class amid the flora. Stop by the gift shop, a fantasia of home and garden decor and jewelry crafted by local artisans. 
STEP BACK INTO HISTORY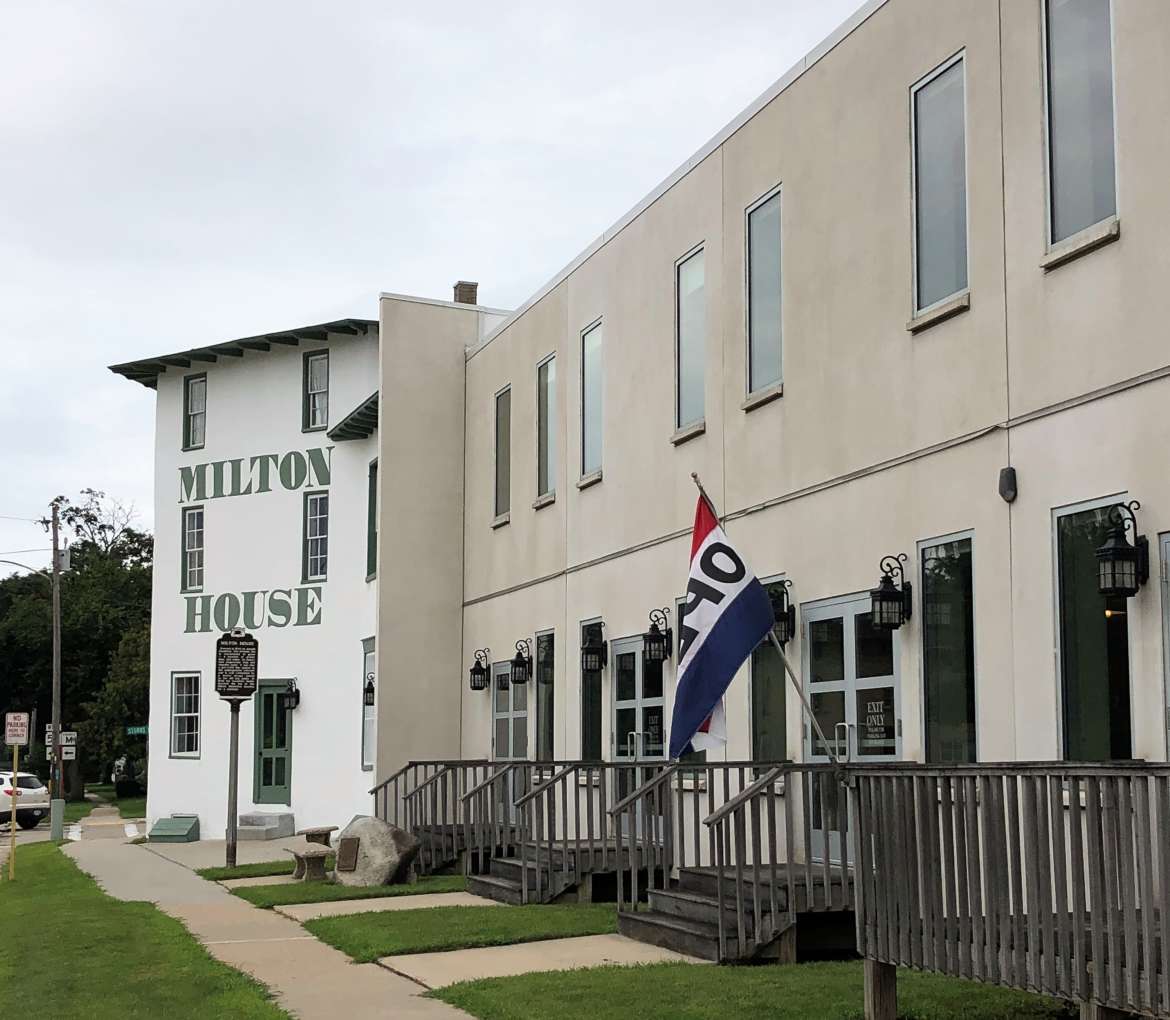 Rock County has a plethora of museums and historical sites to explore. Milton House is Wisconsin's only authenticated Underground Railroad stop open for touring. Built in 1844 as a stagecoach inn, today it's a museum depicting the early days of the progressive pioneer town. Your guided visit leads through the same secret underground passageway that led enslaved individuals to freedom. 
Beckman Mill is a scenic park with a restored working grist mill and living history museum. Volunteers in period costume demonstrate pioneer crafts.
Logan Museum of Anthropology at Beloit College contains about 350,000 archaeological and ethnological artifacts from more than 120 countries and 600 cultural groups. Twenty Native American burial mounds, created between 400 A.D. and 1200 A.D., are scattered throughout the campus. 
DESTINATION OUTDOORS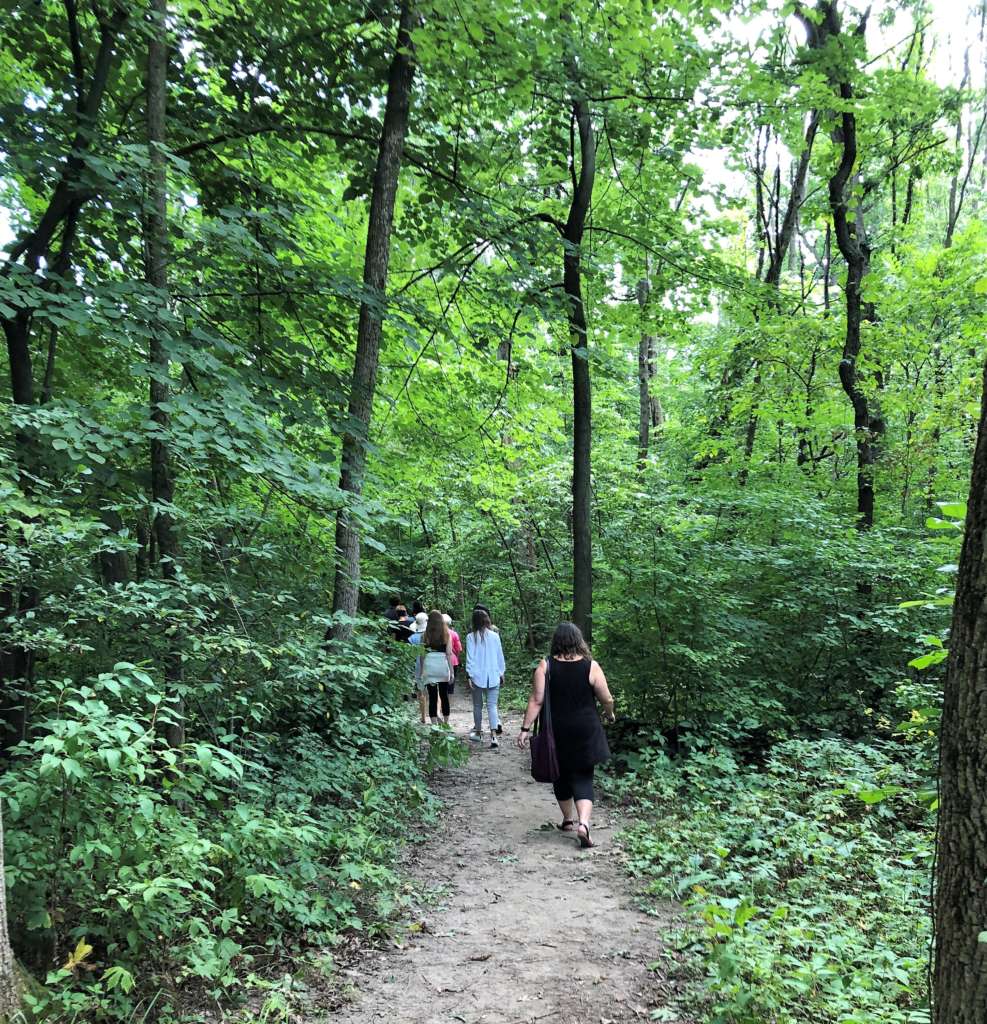 Rock County is ribboned with trails that traverse some of the state's most stunning natural areas, including 21 miles of the Ice Age Trail. The Devil's Staircase segment climbs a steep stone staircase and meanders along a bluff overlooking the Rock River.
Big Hill Park, also on a river bluff, has easy hiking and biking trails amid dense forest. Aerial views of the Rock River are spectacular.
Pick up a kayak at Sweet Allyn Park and paddle up Turtle Creek River. You'll reach Tiffany Bridge, built in 1869 as a railway bridge and still in operation. The five arches and architectural stonework are astounding.
A SHOPPING MAGNET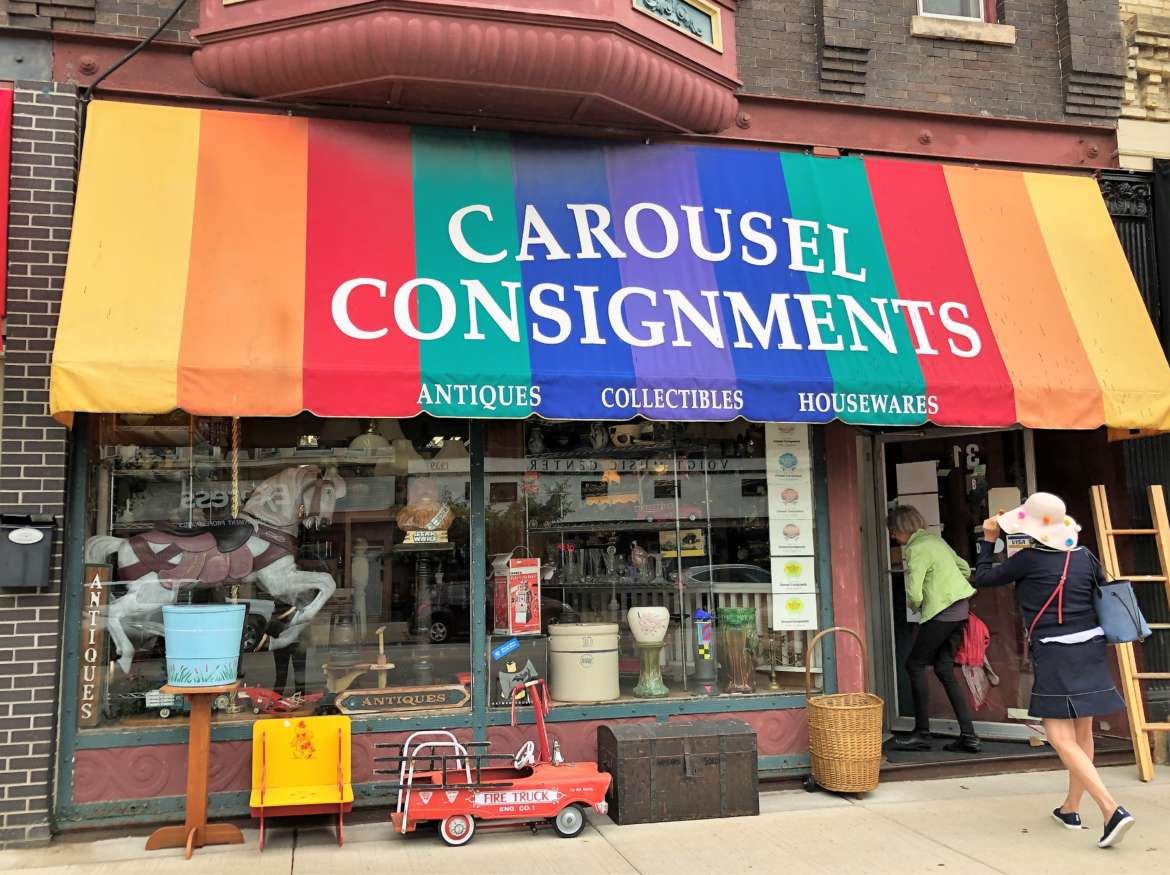 Small-city shopping is the best for distinctive goods you can't find anywhere else. Beloit and Janesville are home to boutiques, galleries and thrift shops galore.
Velvet and Tulle Boutique and Pizzazz are two fashion-savvy women's shops. Carousel Consignments and Angie's on Main are crammed with antiques, collectibles, and accessories. Tin Dog Records is the place to be for new and vintage vinyl. Raven's Wish Gallery and Studio is an eclectic showcase for more than 70 local and national artists. 
On Saturday mornings, Beloit's downtown turns into a bustling open-air market. More than 100 vendors offer local produce, baked goods, fresh flowers, and artisan crafts. Live entertainment, too.
INDULGE IN LOCAL FLAVORS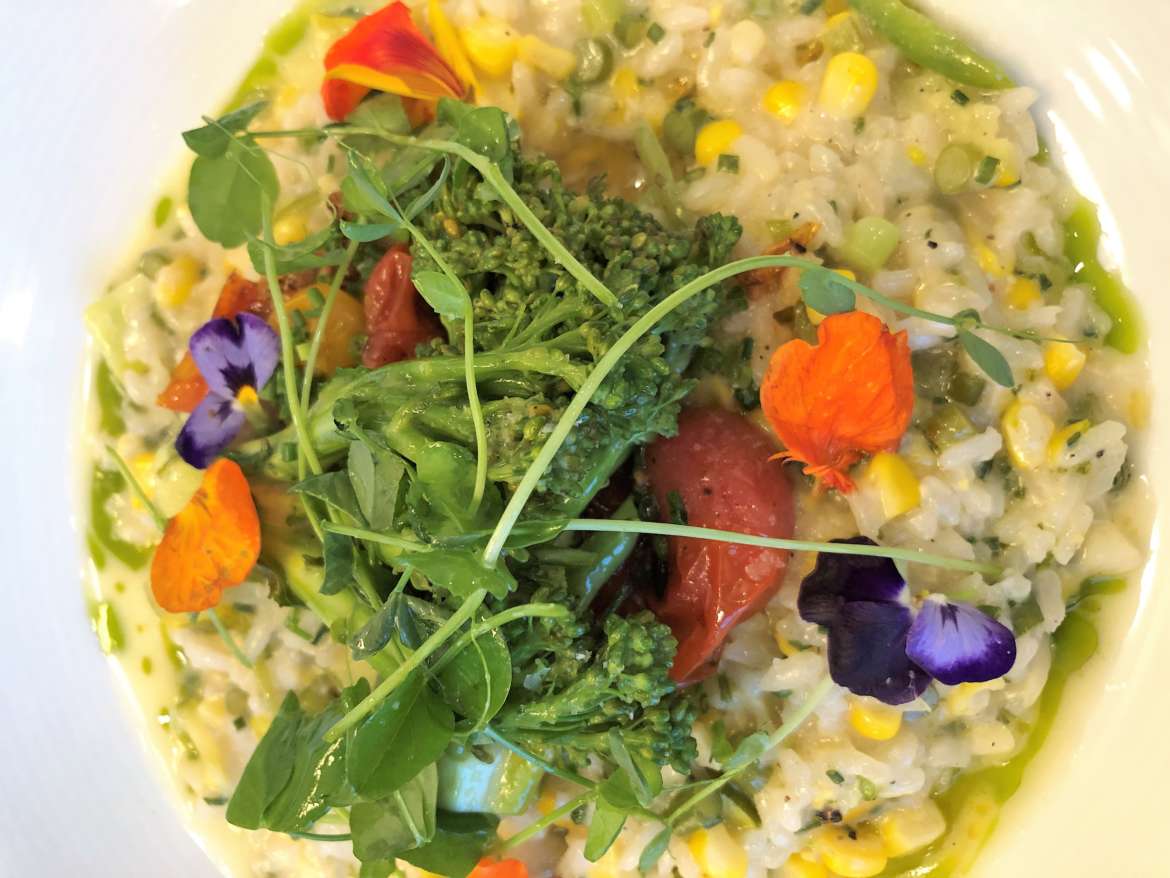 In Wisconsin, you owe yourself a heaping plate of fried cheese curds. They're a guilty pleasure, for sure. But Rock County eateries entice with much more. At Citrus Cafe, orange juice is squeezed by the glass, and the bacon is specially cut by a local butcher. O'Riley & Conway's serves up traditional Irish fare, including weekend breakfast, and 50-plus beers on tap.
The Bodacious Shops of Block 42 comprises an olive oil tasting room, coffee shop and salad bistro. Invent your own dressing.  Check in at Lucy's #7 Burger Bar for stuffed burgers and hand-cut fries, and Truk't for inventive street tacos and tequila.
Ride out to Double B Farm Country Store and Cafe, a working farm and scratch kitchen serving breakfast, sandwiches and wood-fired pizza. The duck-butt muffins, made with duck eggs, are divine. Yes, you may pet the goats.
Lark is a casual chic restaurant featuring locally sourced ingredients and craft cocktails. Ask bar manager Billy for the Wisconsin favorite, a brandy old-fashioned.
LOVE THOSE LIBATIONS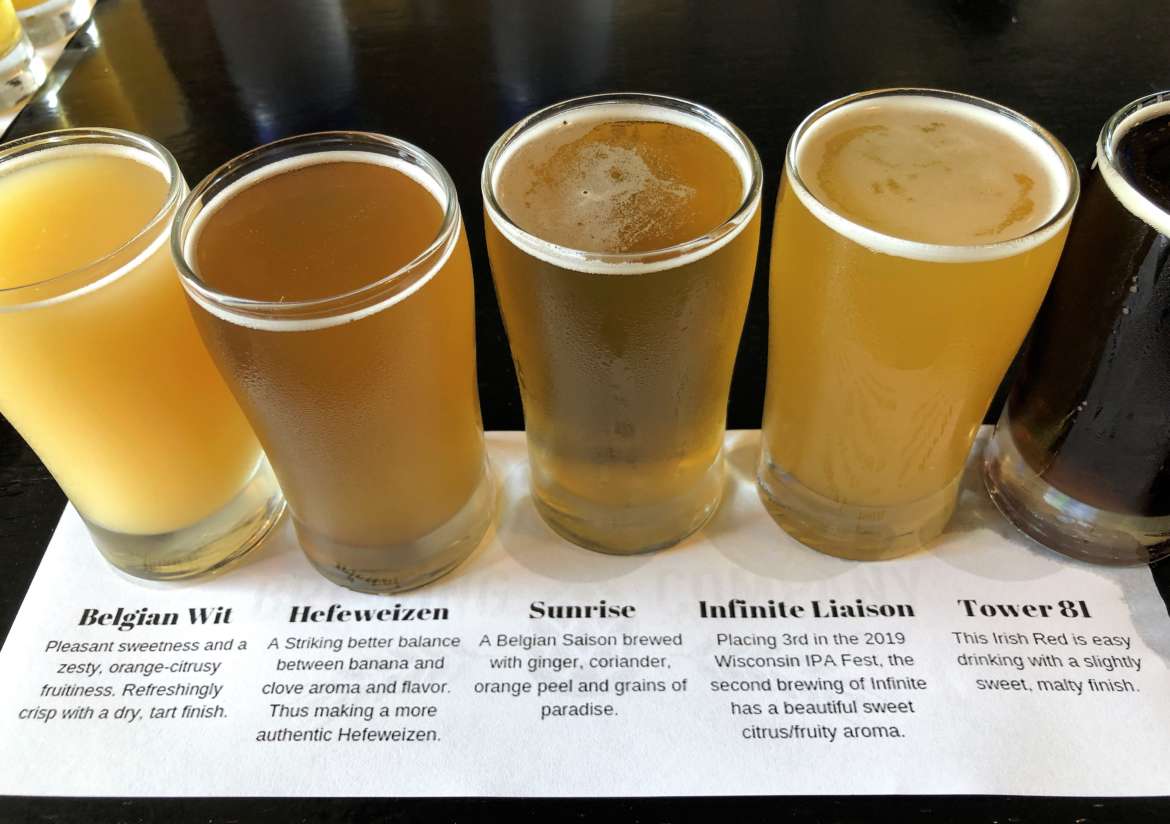 Wisconsin's craft breweries of all sizes doubled in number in recent years. Rock County Brewing Co. is an intimate nano-brewery that brews three-barrel batches. G5 Brewing Co. features 12 rotating taps and upscale pub food in a mammoth Montana-inspired venue.
If you prefer goblets to pilsners, feel the Tuscan vibe at DC Estate Winery and vineyards tucked into a picturesque rolling countryside. Northleaf Winery offers tastings plus live entertainment, wine-and-chocolate pairings, game nights and other fun. 
For more information on Rock County getaways, visit Janesville Area Convention and Visitors Bureau and Visit Beloit.