When you play the game of baseball, you win or you….uhm…loose. I guess.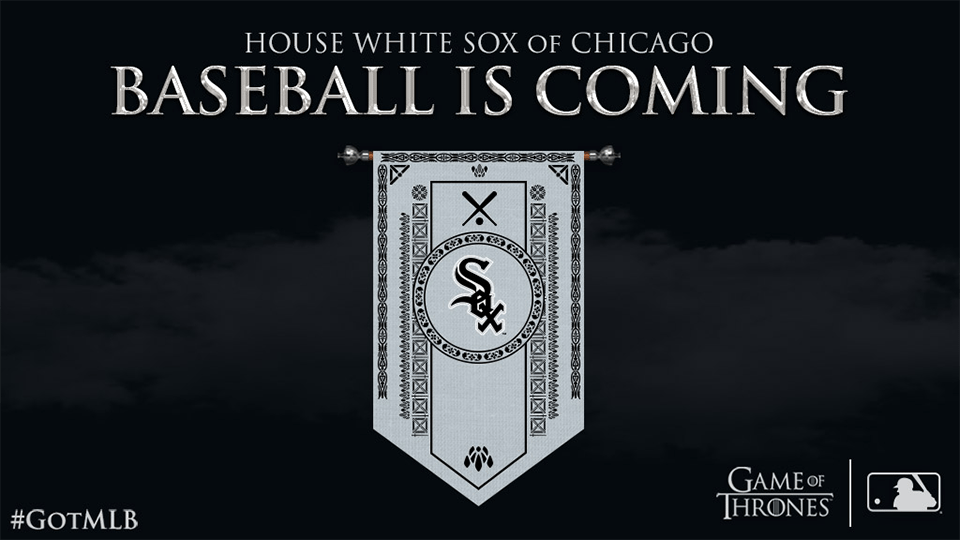 Oh yeah, that's right – the White Sox are bringing Westeros back to the Windy City once more this summer.
In lieu of a new season of everyone's favorite fantasy series Game of Thrones (pause here for sadness), the South Side baseball team is hosting a #SoxSocial Night on Monday, August 6th at Guaranteed Rate Field for Game of Thrones fans in Chicago. Appropriately, the Sox will be facing off against the Yankees who are, as I'm sure we can all agree, are total Jaime Lannister types.
Though no specifics have been released about this year's GoT extravaganza as of yet, last summer's special event included a limited edition bobblehead of the Southpaw mascot sitting on the Iron Throne, costumes, AND an actual replica of the throne itself. Plus, you know, some awesome baseball to go wit it.
To learn more about the event and purchase tickets, click here.
Ready to enjoy some baseball Seven Kingdoms-style? Get your tickets to the #SoxSocial today.
Featured Image Credit: HBO