Let's catch summer's tail with some bubbles! If you've been sipping on Rose all summer and are ready for a change, why not explore the best prosecco in Chicago? Plus, National Prosecco Day (Aug.13) has just passed — and a belated celebration is always welcome!
The thing is, prosecco has been considered a seond-tier sparkling for so long, and it's totally unfair. A good prosecco is just as tasty as a quality riesling, plus the bubbles, which make it even better. So, follow us as we hop through our favorite bars and restaurants for the best prosecco and prosecco-based cocktails in Chicago.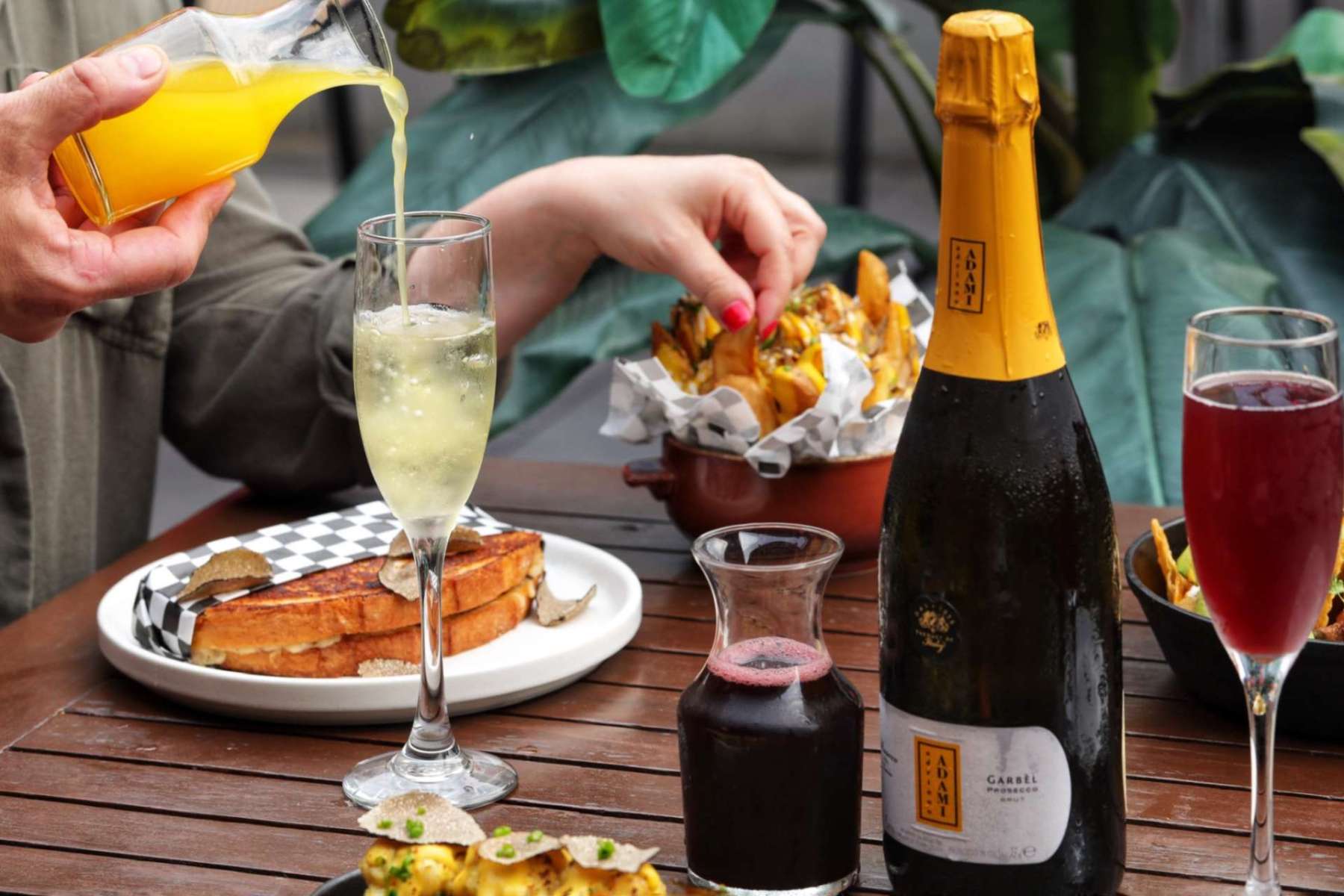 118 W Grand Ave, Chicago, IL 60654
Available by the glass ($12) or bottle ($42), Tanta Chicago offers Adriano Adami Garbel Prosecco for guests to sip while enjoying authentic Peruvian bites on their vibrant rooftop. With fruits sourced from the greater plains of Italy, this complex and crisp-edged wine delivers notes of ripe apples and pears that keep a remarkable balance of full-flavored aromas and cascading bubbles.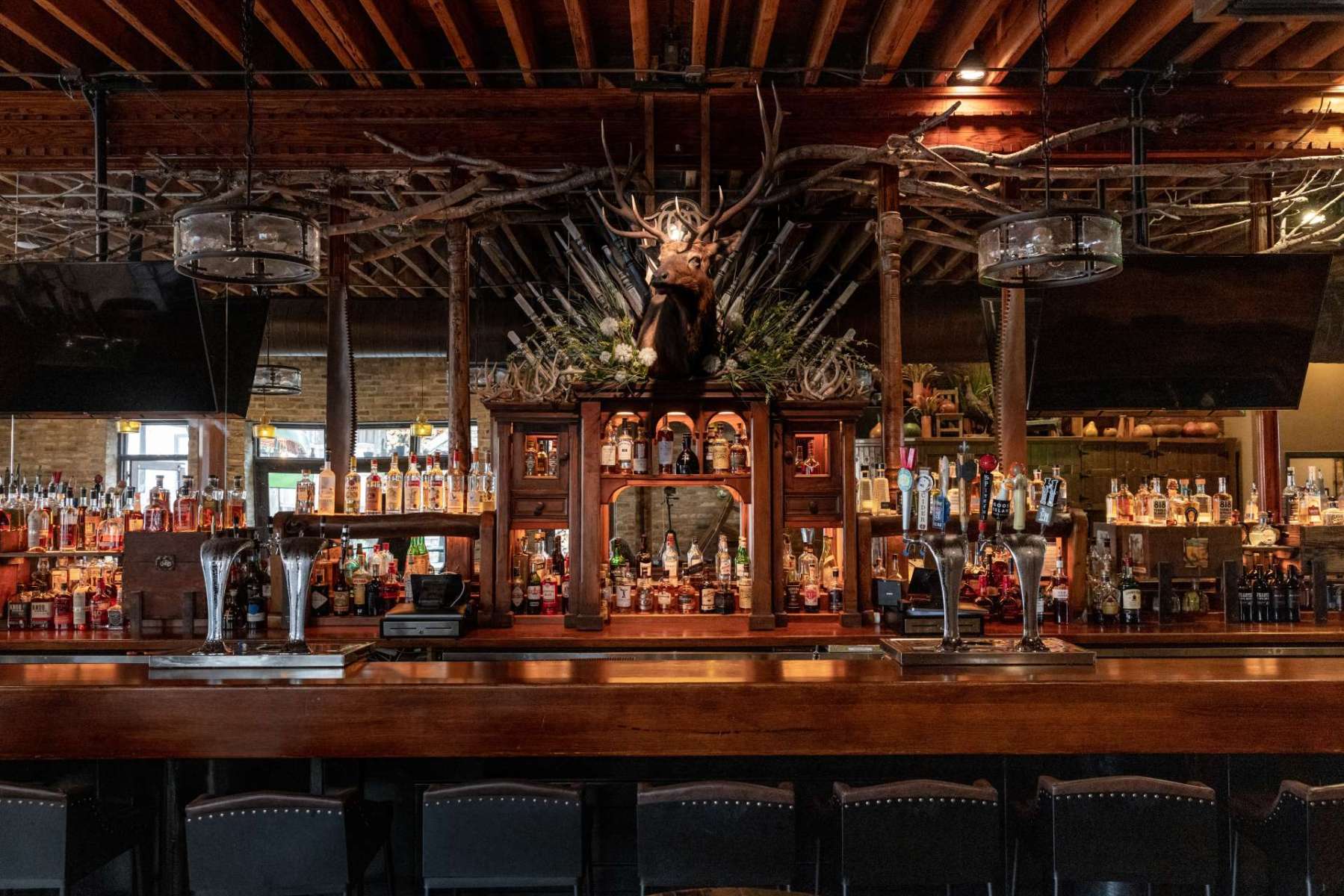 1072 N Milwaukee Ave, Chicago, IL 60642
Head over to Frontier Chicago, where nature dictates the menu in delivering incredible small plates, salads, sandwiches, and meat & seafood entrees. Frontier's extensive drink menu features a 200ml individual bottle of La Contesse Prosecco Brut (11% ABV) for guests to indulge in for only $13. Enjoy the sparkling notes of golden apple, Williams pear, and white blossoms that derive from the vineyards of Italy while experiencing the best beer garden Chicago has to offer.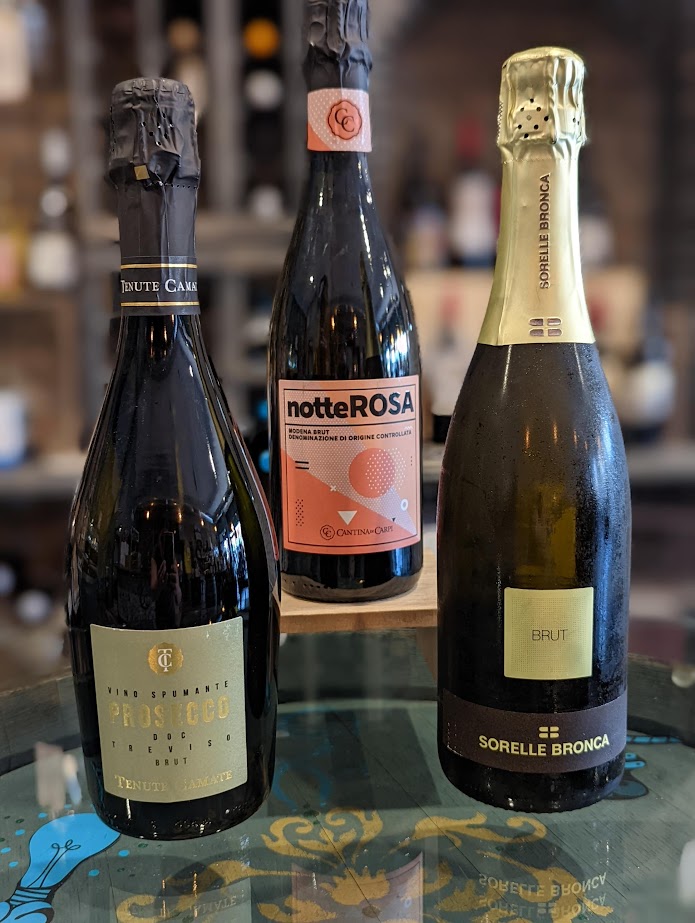 5553 N Clark St, Chicago, IL 60640
Owned by sommelier and educator Lindsey Anderson, Uvae has become a local favorite for teaching the community that great wine is for everyone. With an expansive menu of different varietals, Uvae carries some carefully selected proseccos like the Tenute Camate Prosecco Treviso Brut, the Sorelle Bronca Prosecco, and the NotteRosa Modena Brut, all from varying regions in Italy. Each prosecco is available in the restaurant or for purchase by the bottle in Uvae's Fromagerie & Tasting Room, a retail shop adjacent to the dining room.
Uvae also has a happy hour that sparkles with $5 prosecco, $2 oysters and $2 shrimp every Wednesday through Saturday from 5 p.m. to 6:30 p.m. and Sunday from 3 p.m. to 6:30 p.m.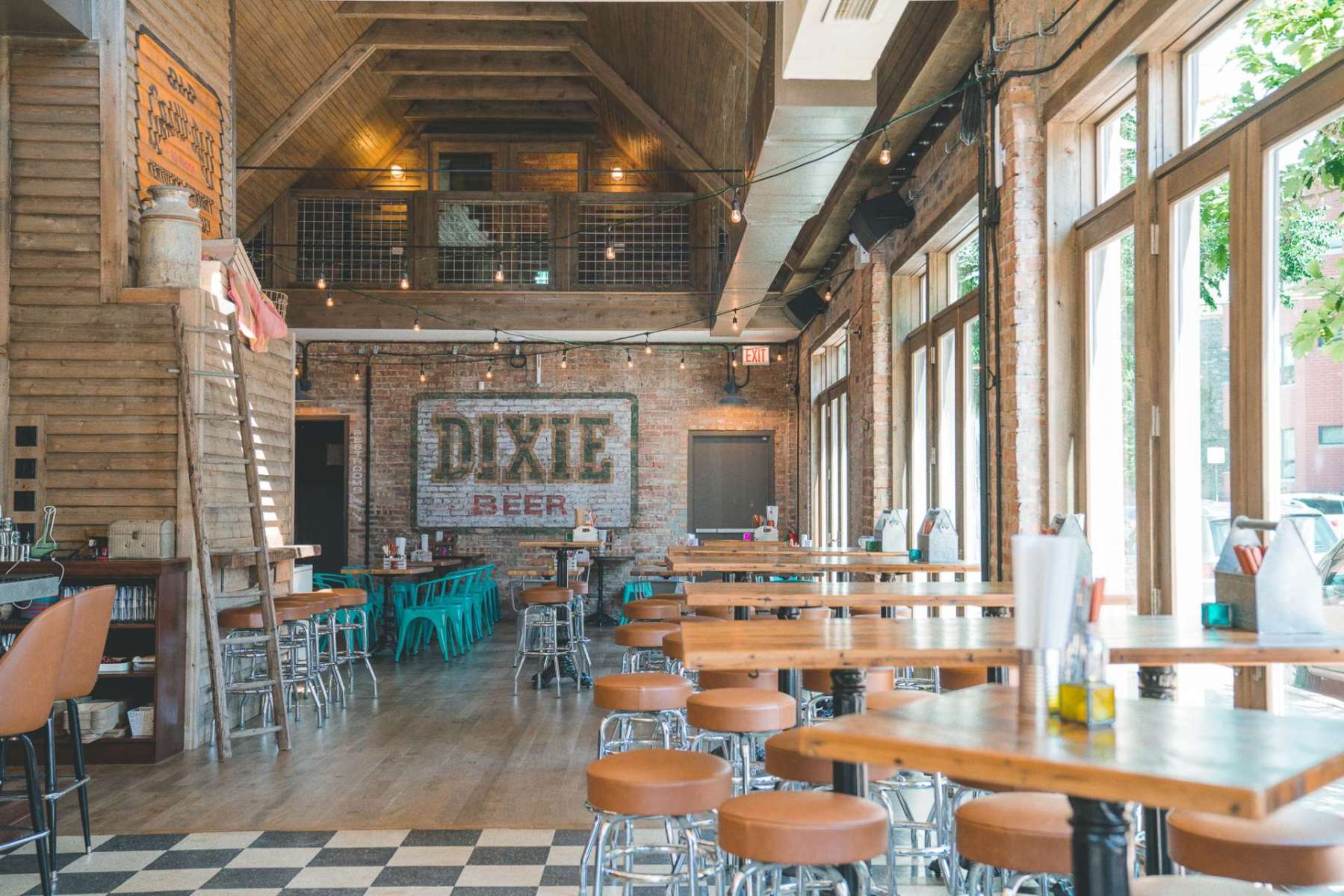 1415 N Wood St, Chicago, IL 60622
Make your day sparkle, head to Wicker Park's favorite New Orleans-inspired restaurant, Ina Mae Tavern, and sip La Marca Prosecco on their dog-friendly patio. Found in the vineyards of Treviso, Italy, this deliciously rich sparkling wine opens with delicate aromas of fresh citrus, honeysuckle blossoms, green apple, juicy peaches, and ripe lemon while finishing with a refreshingly crisp taste. Available by the glass for $11 or by the bottle for $44.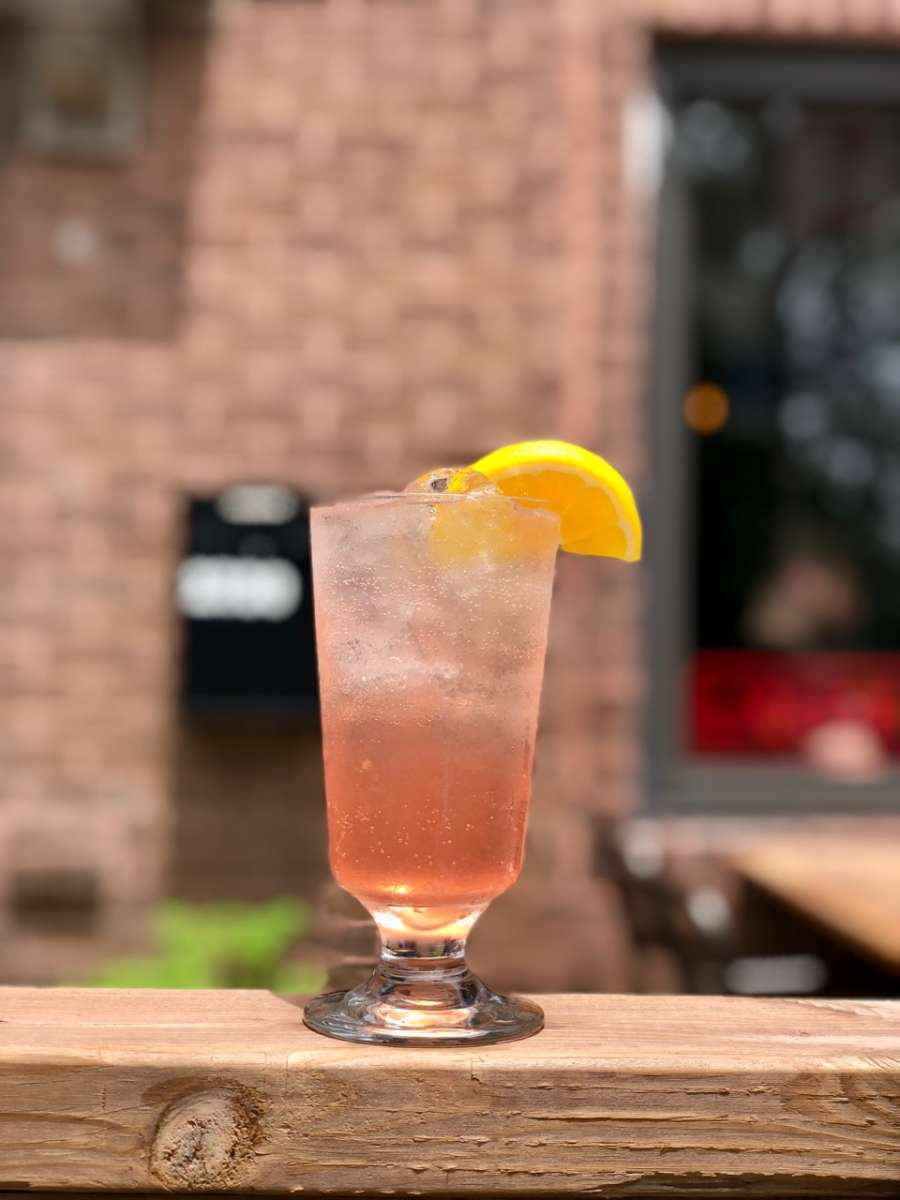 2200 N California Ave, Chicago, IL 60647
Effervescent prosecco and earthy mezcal come together in this crisp summer spritz. Grounded by Ramozotti Rosato Amaro and Cocchi Rosa, which impart lovely floral notes, the end result is a refreshing, nuanced sipper. Available at Lardon for $12, it pairs perfectly with a bountiful board of their house-cured charcuterie.
2456 N California Ave, Chicago, IL 60647
Few things scream summer more than bubbles and rosé, and arguably the best place they come together is on Logan Square's Testaccio's brand new patio where they're pouring La Gioiosa "Et Amorosa" Prosecco Rose Millesimato. Best enjoyed al fresco, this bubbly is refreshingly fruity yet balanced by a light tartness and soft finish. Available by the glass for $12, or by bottle for $40.
Your summer is incomplete until you've tried Gioia's summer "Aperitivo Menu"! For prosecco fixes, choose between their house prosecco, Pitars DOC Extra Dry NY (Veneto), or their prosecco-base cocktail "Blossom Spritz," made with Ketel One Peach Blossom, Aperol, and the house Prosecco.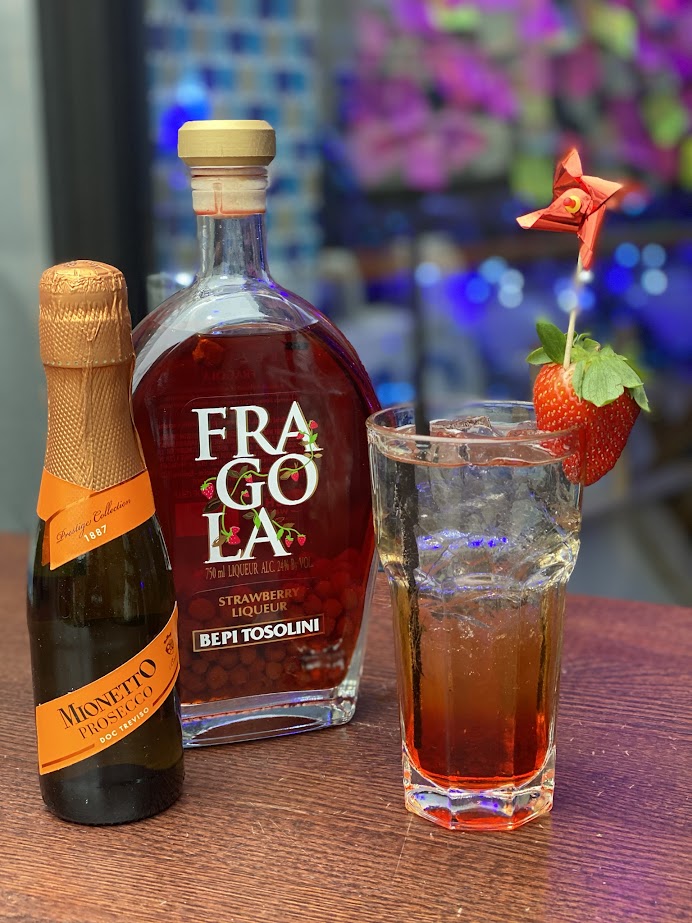 4128 N Lincoln Ave. Chicago, IL 60618
Come try the best prosecco Spritz in town! The prosecco-based Split Spritz from The Rambler Kitchen + Tap in North Center is only available on Monday nights. The indulgent and sparkly cocktail made with Fragola Wild Strawberry Liqueur and Mionetto Prosecco is an offering during the bar's The Bachelorette Bingo Nights, starting at 7 p.m. Mondays. Guests can sip the cocktail while they enjoy the long-running show and play bingo for prizes as they watch the drama unfold.
Featured Image: Unsplash