Did you realize Derby Day falls on the same day as a Cubs game this year? But don't worry, we are not letting the Derby get out-shined. Check out the best places to eat, drink, and party (with your furry friends, even) on Derby Day in Chicago this year. And take lots of pictures!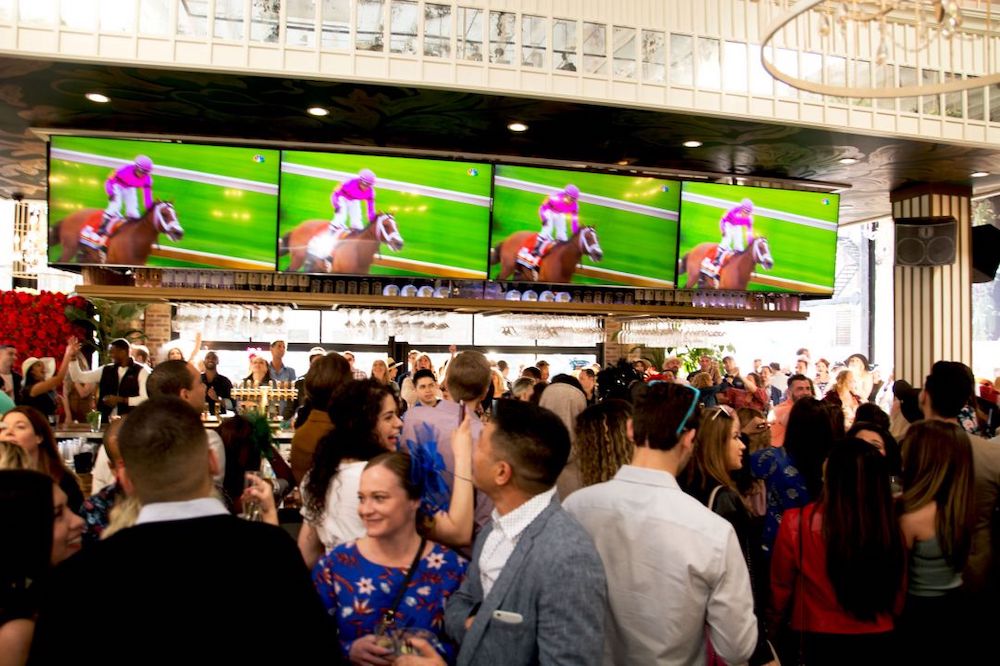 Need last second plans for yourself, or putting together something for a small group? Green Curtain Events is the Secretariat of Derby Hosts and they've lined up 10 of the best bars in Chicago to team up and deliver the preeminence in Kentucky Derby Parties around Chicago.
Whether you're a Southern Belle or a Beer Jockey in a Seersucker ensure you're getting the best Kentucky Derby experience outside of Churchill Downs with Green Curtain Events. They're your Derby destination for the classiest mixing, swilling, and watch party socializing Chicago has to offer.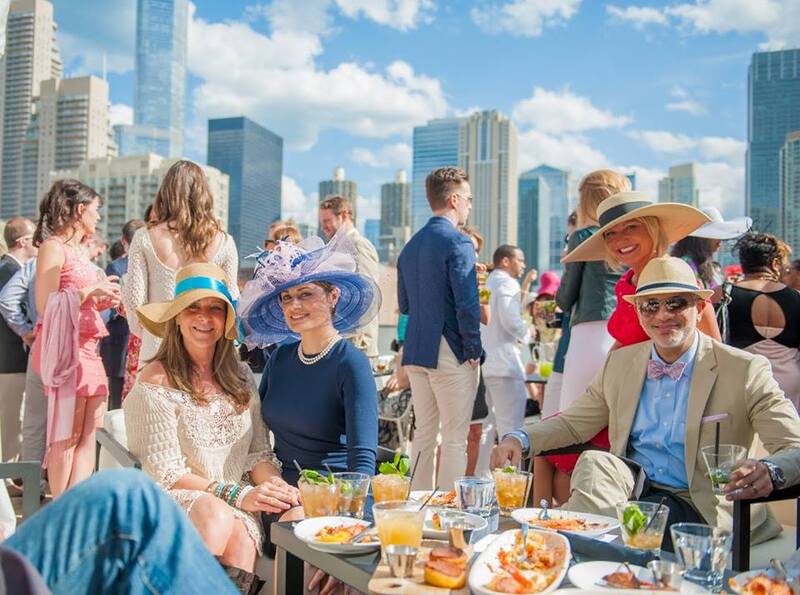 I|O GODFREY
I|O Godfrey, one of the city's top-rated year-round rooftop restaurant and lounge at The Godfrey Hotel Chicago, 127 W Huron Street, announces its tenth-annual "Kentucky Derby Viewing Event" on Saturday, May 6 from noon until 8:00 p.m. The over-the-top event will feature Maker's Mark bourbon tasting classes, a photo booth, prizes for best derby attire, mint wall, models in Derby costumes, a live bugler, photographers and videographers, and will be one of Chicago's best locations to watch one of the biggest horse races of the year.
All guests attending the highly anticipated viewing party will be encouraged to dress to impress in formal Derby attire including searsucker suits, floral dresses, oversized hats, and bowties. Televisions streaming the Derby will be present throughout the rooftop escape ensuring no bad view and capturing all of the day's excitement. Additionally, a specialty southern cuisine-inspired menu will be offered, including Sauced Oysters with a choice of (6) mix and match varieties: Bloody Mary, dragon fruit, or passion fruit ($15); Fish & Chips with tempura-battered Atlantic cod, chipotle aioli, lemon, and fries ($16); Kobe Brisket served with two house-made barbeque sauces ($16); Shrimp or Chicken Skewers with 24-hour marinade ($14); and Grilled Corn with cayenne pepper aioli, cotija cheese, and sea salt ($10).
To attend I|O Godfrey's derby event, attendees must be 21 or older. Tickets start at $30 and can be purchased here. Table reservations can also be made here.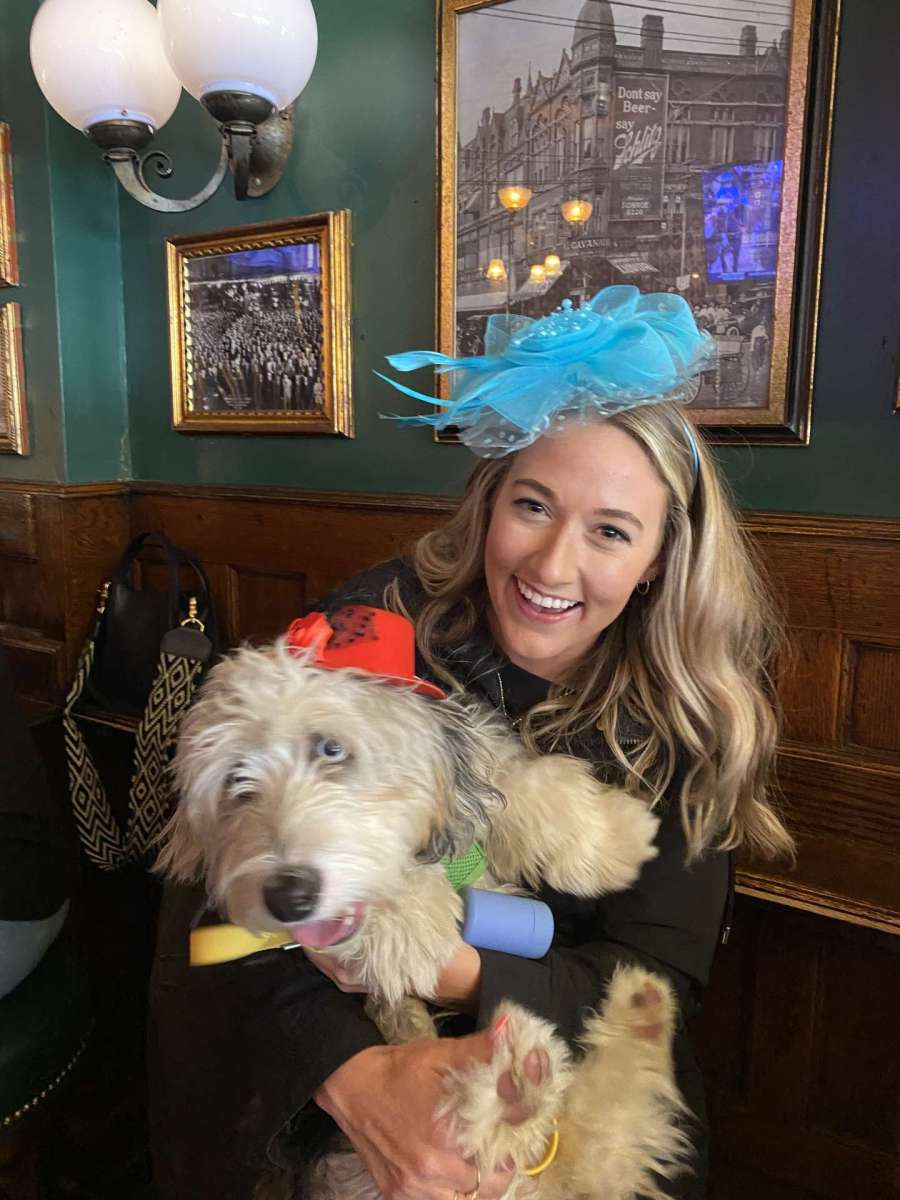 425 W Armitage Ave, Chicago, IL 60614
River Shannon is celebrating Derby Day in style on Saturday, May 6 from 12 p.m. to 8 p.m. Guests– and their furry friends– are encouraged to don their finest hats while they derby all day and party all night. The day's festivities will include several Derby-themed drinks featuring Jameson, Tito's, Nutrl, and Paddy's, a hat contest for both guests and their dogs, a raffle with themed prizes and giveaways, and more.
817 W Lake St, Chicago, IL 60607
BLVD Steakhouse is hosting a Derby Day party on Saturday, May 6, beginning at 1 p.m. to celebrate its brand new patio! Attendees, who are encouraged to dress in their Derby Day best, will enjoy a four-course seated lunch in partnership with Westholme Wagyu showcasing dishes like grilled oysters, heirloom tomato wedge salad, and Westholme Australian Wagyu, of course. The restaurant has also
partnered with AIX rosé and Ferrari sparkling wine to offer complimentary pours throughout the event.  Specialty Derby-themed cocktails from Woodford Reserve and S.Pellegrino and full bar service will be available. BLVD Steakhouse's Derby Day party tickets are $125 and will be available on Tock.
301 E North Water St, Chicago, IL 60611
Spend the afternoon from 1 PM to 3:30 PM clinking glasses and indulging in dishes at CHI Bar, all while dressed to the nines just like the attendees at the Churchill Downs. Fascinators are encouraged as there will be a best dressed contest. Horse races will be shown across the screens for guests to place their bets throughout the afternoon, and winners will be announced at the end of each race. There will even be chances to win a one-night stay or dinner at Shula's Steak House. You've got to be in it to win it!
1072 N Milwaukee Ave, Chicago, IL 60642
Frontier's Annual Kentucky Derby Party is back on Saturday, May 6th! Celebrate in true Kentucky fashion by sipping $10 Maker's Mark (mint juleps, old fashioneds, & sours) while enjoying $18 fried chicken plates (served with sides & cornbread). Happening from 1-3 PM will be a wax dipping experience where guests can get a Maker's Mark rocks glass wax dipped! There will also be a best dressed and best hat contest on-site, so be sure to dust off your best bowler hat and ruffled dress with the chance to win.
For those looking for a true derby experience, Frontier offers VIP seating for only $25/person. Guests will also receive a complimentary mint julep served in a souvenir chrome cup, in addition to Chef Brian Jupiter's, Food Network's 2022 Chopped Champion, highly acclaimed hushpuppies for the table! Reservations for 2-6 guests can be made via Tock or by visiting https://www.thefrontierchicago.com/. For groups of 7+ guests, or those looking to book a VIP table, please email emily@pioneertaverngroup.com.
1415 N Wood St, Chicago, IL 60622
Join Ina Mae Tavern on Saturday, May 6th, for their annual Kentucky Derby Party. With live music starting at 2 PM, guests can enjoy food and drink specials while watching the derby and cheering on their chosen horse! Offerings include $10 mint juleps, $10 sours and old fashioneds, and $18 fried chicken plates (served with potato salad and a biscuit). Best dressed and best hat contests will be held, so dress accordingly for those interested in entering! Walk-ins are welcome, or make your reservation today via Tock.
39 South LaSalle Street, Chicago, IL 60603
For the greatest two minutes in sports, you'll want to celebrate at Vol. 39 at the Kimpton Gray Hotel. Gather for an afternoon of Kentucky Derby tradition surrounded by timeless elegance. From 3 PM to 7 PM, Vol. 39 will serve all the Derby essentials, from premium cocktails such as Mint Juleps, Whiskey Smashes, Sazerac Rye Old Fashioneds, and French 75s at the champagne bar to gourmet Chef-selected bites.
There will also be a live bluegrass band and a fascinator display by FUR:THER for guests to admire. Guests should arrive in their racing fashion finest for a chance to win the Best Dressed and Best Hat competitions. Capture all the stylish memories from the evening in the vintage photo booth too!
353 W Hubbard St, Chicago, IL 60654
The "Run for the Rosés" Kentucky Derby watch party is here! On Saturday, May 6th, celebrate Derby Day at The Hampton Social from 3 pm to 8 pm with $10 Rosé Mint Juleps, a best dressed and best hat competition, and a viewing of the races. Walk-ins are welcome or book your table ahead of time on OpenTable here.
85 E Wacker Dr 22nd Floor, Chicago, IL 60601
LondonHouse is celebrating Cinco de Mayo and Derby Day with a Cinco de Derby Fiesta and Viewing Party. On Friday, May 5th, guests can celebrate Cinco de Mayo with tacos and tequila specials all day and night. The party will continue on Saturday, May 6th at 12pm for Derby Day. Final details coming soon!
Featured Image: Frontier