The Chicago marathon is right around the corner, and one thing the foodies care the most about is… where are the runners (and ourselves!) going to load up on carbo so we have enough energy for the marathon? In this list, we've included places offering runners specials as well as those for casual carbo-load across the town.
Whether you're a hard-core athlete, a part-time runner, or simply looking for a reason to indulge in meatballs and pasta, there's somewhere for you on this list!
Enjoy the Runner's Specials
These places understand how much a marathon takes. Bring your runner's identification and enjoy a discounted meal, a free desert, or other specials!
59 W Hubbard St, Chicago, IL 60654
Visit il Porcellino from October 8 – October 10, and enjoy their marathon special of Slow Roasted Chicken Ragu with caramelized fennel, alta cucina tomatoes, fresh oregano and imported bucatini pasta, available for dine-in, carryout and delivery. In addition to this special, order up the signature Burrata Lasagna and don't forget the Whole Loaf Garlic Bread! Make a reservation at il Porcellino. Order carryout or delivery from il Porcellino.
2024 N Halsted St, Chicago, IL 60614
On Sunday, October 10 and Monday, October 11, Cafe Ba-Ba-Reeba! is offering all marathon runners who show their medal or bib number a FREE dessert tapa on the house! Pro Trip: Try the Butterscotch Custard or the Chocolate Truffle Cake. Make a reservation at Cafe-Ba-Ba-Reeba!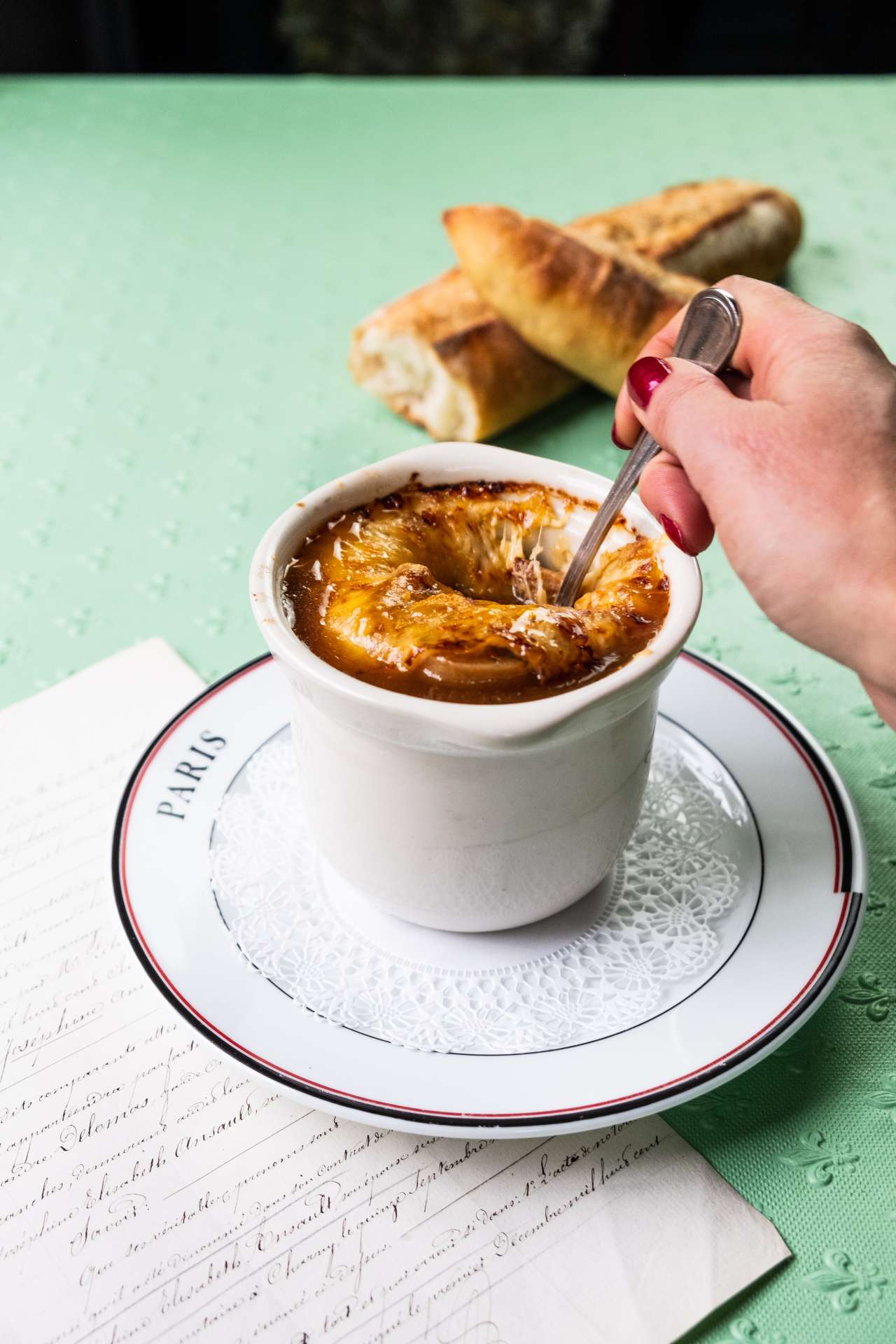 Image Credit: Mon Ami Gabi – Chciago
2300 N Lincoln Park W, Chicago, IL 60614
On Sunday, October 10 and Monday, October 11, all marathon runners who present their medal or bib number at Mon Ami Gabi – Chicago will receive a very appropriate 26.2% off their food! Dig into French favorites like Duck Confit, Baked Goat Cheese, and Onion Soup au Gratin.  Make a reservation at Mon Ami Gabi – Chicago.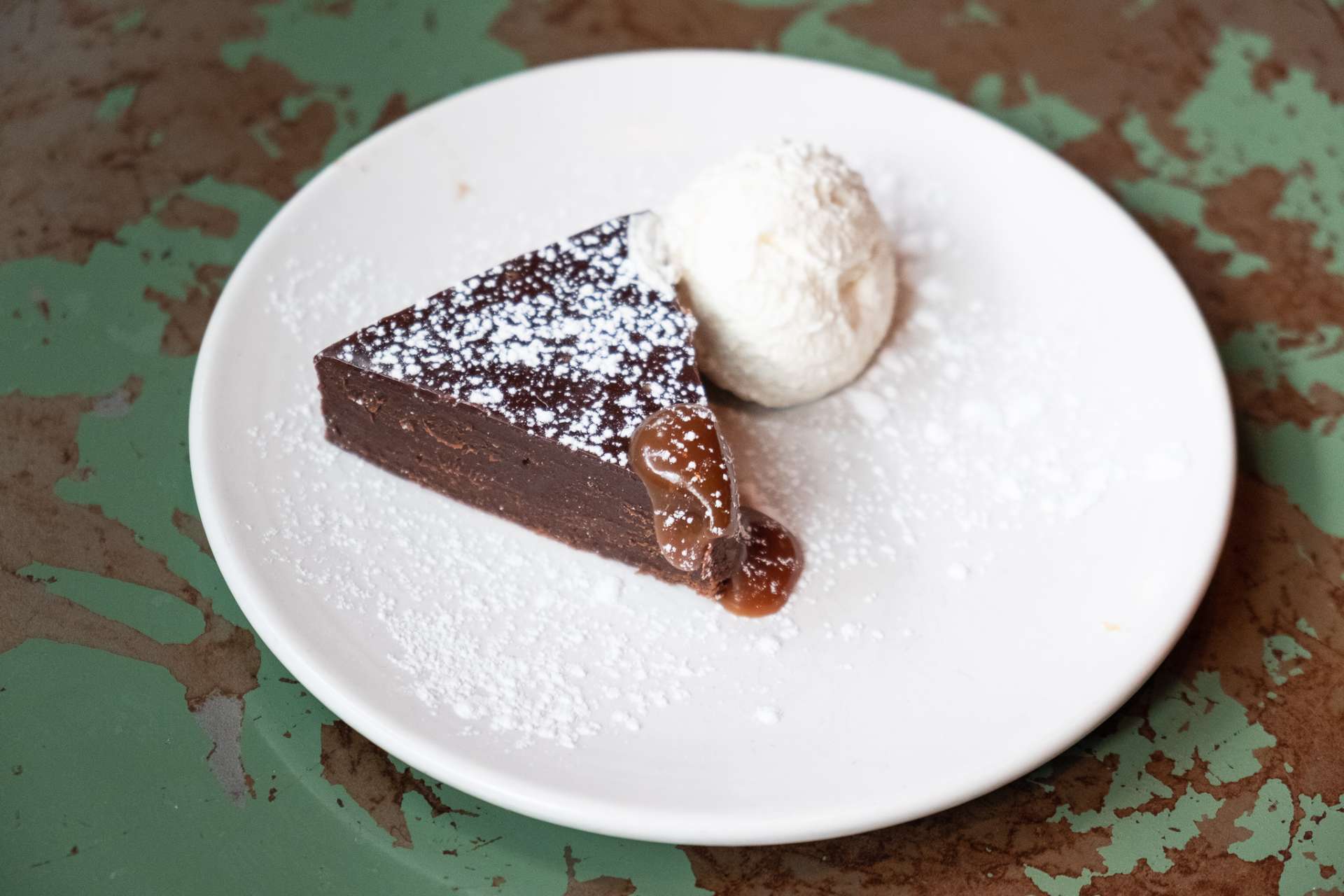 441 N Clark St #1, Chicago, IL 60654
For Casual Carbo-Load
Who said carbo-load is for runners only, right? We may not have the athlete's spirit, but we can certainly appreciate a good plate of pasta or a nice piece of meat.
400 N Clark St, Chicago, IL 60654
Perfect for the ultimate carbo-loading, The Smith's "Red Sauce Sundays" is priced at $45.00 for two. Diners will receive a Chicken Parmesan, Caesar Salad, Rigatoni alla vodka, Parmesan garlic flatbread, and finish the meal out with rainbow cookies. Their a la carte menu is also available during this time and diners can choose from a variety of pasta!
145 N Dearborn St, Chicago, IL 60602
Carbo-load at this favorite spot in the Loop! For Brunch, signature dishes include a brunch-friendly take on The Dearborn's tavern-style pizza – a crispy crust topped with asparagus, goat cheese, prosciutto, grilled scallions, poached egg and truffle oil. For Dinner, diners can enjoy their signature Tavern-Style pizzas that come in a variety of offerings. Additionally, diners can enjoy Roasted Airline Chicken Breast served with boursin, spinach & grilled artichoke stuffing, housemade parmesan gnocchi, seasonal mushroom, fava beans, spicy chicken sausage, and natural jus.
205 N Peoria St, Chicago, IL 60607
West Loop's hottest hangout specializing in its namesake areas: Pizza, Beer, and Jukebox. Diners can enjoy Neapolitan style pizzas and a state-of-the-art TouchTunes Jukebox in the heart of the West Loop. Specialty pizzas include options such as Elote Pizza, Loaded Baked Potato Pizza, Burrata and Balsamic Pizza and many more.The expansive menu also features a "Not So Secret" PB&J portion, perfect for kids of all ages.
1134 W Washington Blvd, Chicago, IL 60607
Chef Noah serves up some of the most exquisite pasta dishes made in-house daily. He notes his key and the main ingredient is flour that is milled and grown in the Marche region of Italy, Paolo Mariani Flour. Chef Noah prefers to use this flour as it isn't overly processed and is freshly milled and shipped right away, allowing it not to lose its nutritional value. On the menu, diners can find a variety of heartfelt pasta dishes including:
Gnocchi Sardi – eggplant, sun-dried tomato, corn, melrose peppers, sesame

Tagliatelle Pork Sugo – braised pork, tomato, hazelnuts, sherry

Squid Ink Chitarra – crab, calabrian chili, capers, lemon
3335 N Halsted St, Chicago, IL 60657
At the six-time Michelin Bib Gourmand winner, Chef Devin Kreller makes his pasta in-house daily and utilizes leftover ingredients, bones, and cuts of meats for his sauces. Diners can choose from a variety of pasta dishes including:
Tomato Pasta Primavera – hand-made campanelle pasta, smoked tomato butter, haricot verts, wax beans, slow-roasted tomatoes, parmesan

Hand-Made Torchio Pasta – braised lamb ragu, summer squash, castelvetrano olives, preserved lemon, parmesan, chili, pistachio

Porcini Radiatore – house-made pasta, wood oven-roasted maitake mushrooms, Tuscan kale, roasted garlic truffle butter, parmesan cream, fines herbes, mushroom bread crumb
1709 W Chicago Ave, Chicago, IL 60622
At Funkenhausen, Chef Mark Steuer draws inspiration from his Charleston, South Carolina upbringing, and German heritage to create unique dishes that the traditionally heavy German dishes become lighter versions of themselves. In addition to typical German and Southern items, diners can enjoy Chef Mark's version of pasta:
Summertime Spaetzle – featuring Sungold tomato vodka sauce, braised pork, pesto, swiss chard and pickled chard stems, topped with parmesan
817 W Lake St, Chicago, IL 60607
You're going to need all the energy you can get to make it through the 26.2 miles of The Chicago Marathon, and BLVD Steakhouse is where you're going to find it! Good luck trying to find a better prime cut in Chicago — BLVD Steakhouse boasts Filets, Porterhouses, Ribeyes and the most beautiful New York Strips you have ever seen in your life.
Be prepared to dine in style, too, because the glamour and luxury of Old Hollywood have made their way to Chicago with BLVD Steakhouse. The dining room is something you have to see to believe, so here are the receipts.
932 W Fulton St, Chicago, IL 60607
Let's face it; you need to carbo-load before the Chicago Marathon if you're going to finish 26.2 miles! Solve your problem when you visit Chef Joe Flamm's Rose Mary before or after the marathon. Spoil yourself by ordering Rose Mary's Rigatoni — ricotta, buffalo butter, mint, and all of the peas you've ever seen in your life piled together on a plate. You should also consider the Spaghetti, loaded with duck confit, rapini, parmigiano and chile flake, which is guaranteed to help you run that extra mile.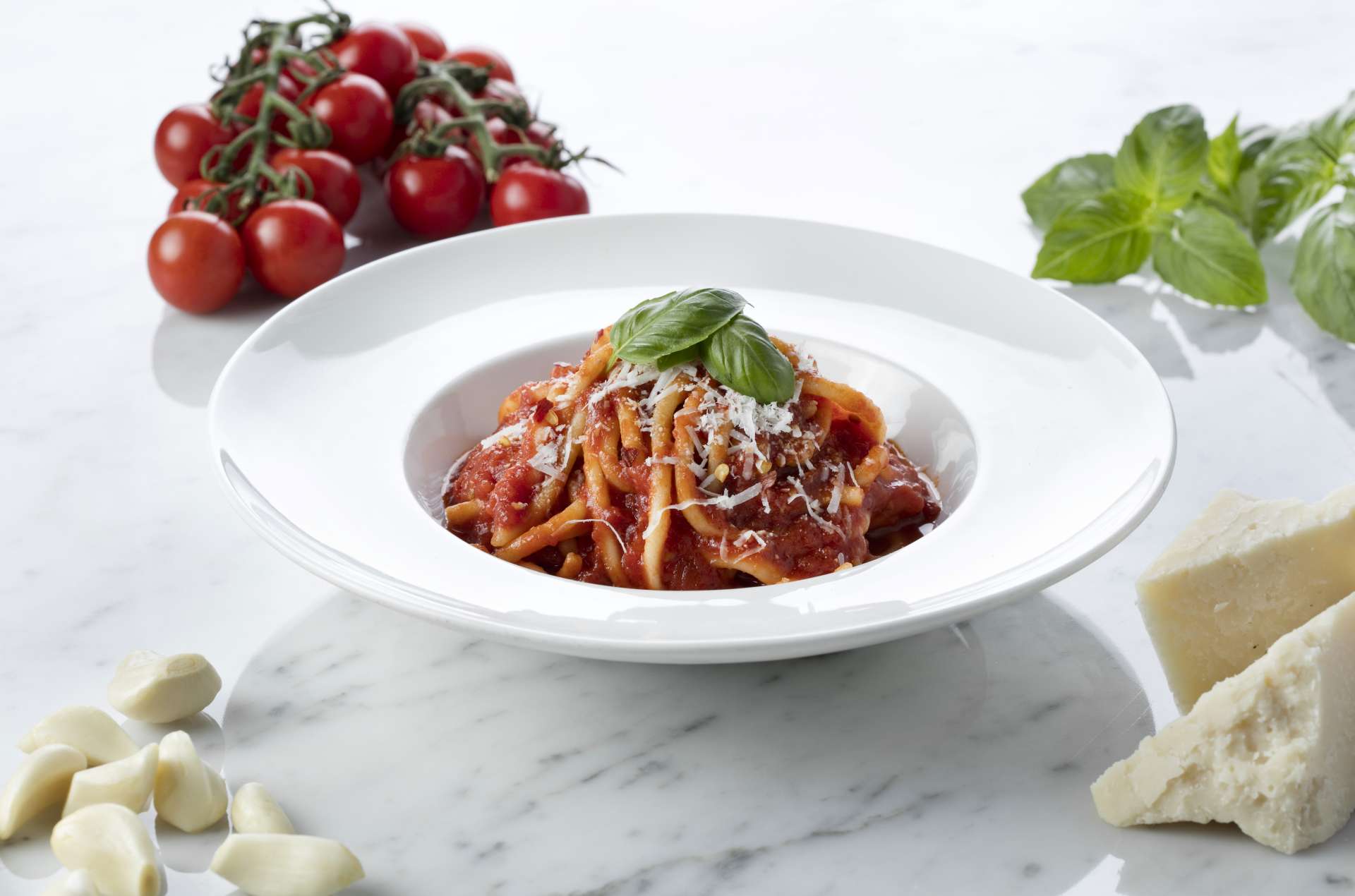 52 W Illinois St, Chicago, IL 60654
Pasta, steaks, and seafood. Nothing else needs to be said. Located in River North, RPM Italian is the perfect spot for a group carbo-load with your friends after running, or watching the marathon. Enjoy some prime beef meatballs, truffled garlic bread, Maine Lobster Risotto, or a 20oz Painted Hills Ribeye.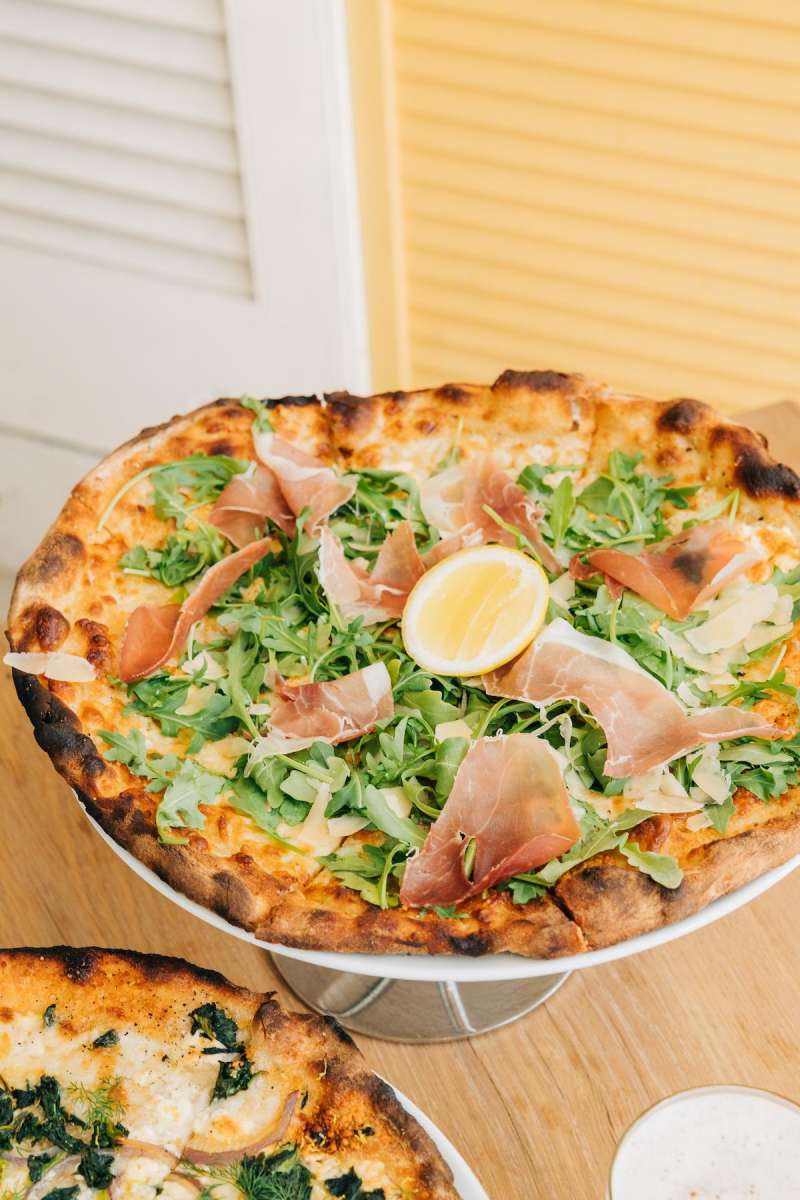 317 N Clark St, Chicago, IL 60654
You've earned yourself that pizza after all the running and sweating! Now, it's time for hand-stretched pizzas, coastal wines, and Pizzeria Portofino's expansive patio and breezy decor. Enjoy the a Fresca or Charred Pepperoni pizza. Then, finish your meal with the seasonal Pumpkin Spice Gelato. We guarantee you will feel as fresh as new!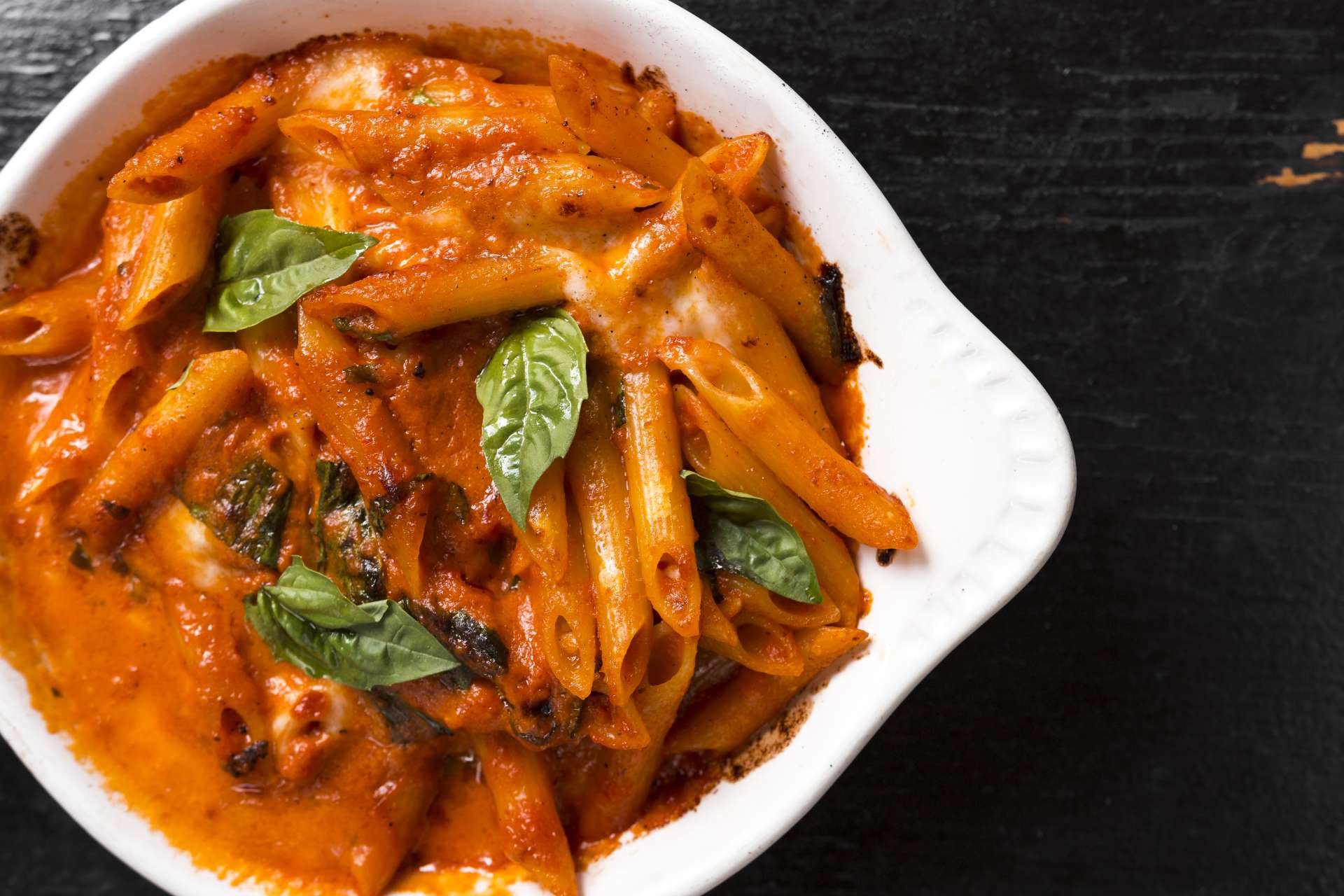 620 N State St, Chicago, IL 60654
Enjoy authentic Italian cuisine in the heart of Chicago. Try the warm ciabatta & roasted garlic, the slagel farm braised short rib, a classic margherita pizza. Or simply go with their the heirloom tomato celebration, which allows you to choose from most their favorite items on the menu and a special dessert.
Featured Image Credit: Osteria Via Stato