The Chicago marathon is right around the corner, and one thing the foodies care the most about is… where are the runners (and ourselves!) going to load up on carbo so we have enough energy for the marathon? In this list, we've included places offering runners specials as well as those for casual carbo-load across the town.
Whether you're a hard-core athlete, a part-time runner, or simply looking for a reason to indulge in meatballs and pasta, there's somewhere for you on this list!
Marathon Specials
638 S Michigan Ave, Chicago, IL 60605
Available exclusively during Marathon weekend, diners can fuel up for the big race Spanish-style thanks to a carb-centric selection of hearty delicacies by Executive Chef Gee Cuyugan including:
Classic Bolognese made with whole wheat pasta and topped with parmesan ($27)
Pasta Ontono featuring esclavada vegetables, broccolini and whole Wheat Pasta ($27)
Marathon Paella packed with chicken, chorizo, esclavada vegetables and broccolini ($50)
Their regular Catalan-inspired tapas menu will also be available. Don't miss the perfect chance to check out this newly-opened goodness!
224 N Michigan Ave, Chicago, IL 60601
Need somewhere to treat yourself for finishing the big run? Look no further. From 10 a.m. to 4 p.m. on race day, the French brasserie, helmed by Executive Chef Whitney McMorris, is offering runners 20% off their entire meal and their first draft beer on the house when they show off their Marathon bib. Reservations are available on their website, and walk-ins are welcome.
180 N Field Blvd, Chicago, IL 60601
From Friday, October 7 through Sunday, October 9, runners may carbo-load with Executive Chef Nikos Kapernaros' special Autumn Vegetarian Pasta ($25), made with penne pasta, ragu of mushrooms, tomato, herbs, graviera, parmesan and white truffle oil. In addition, the full menu of Greek favorites will be available. Sunday brunch is also available for after the race. Reservations are available via Tock.
Lottie's Pub
For those participating in the Chicago Marathon on Sunday, October 9th, show your race ID at Lottie's Pub (1925 W. Cortland St.) and your entire group will be able to receive $2.62 mimosas, along with 26.2% off food! To reserve a table, please email lotties@pioneertaverngroup.com.
540 Michigan Avenue, Chicago, IL, 60611
Come to Reviver at Chicago Marriott Downtown Magnificent Mile! The newly-renovated and stunning lobby bar and lounge will offer a live, interactive pasta station on Saturday, October 8 before the Chicago Marathon from 7 to 8 p.m.. The customizable station will feature sauces like Kale Pesto, Reviver Marinara and Pecorino Alfredo with assorted vegetable options and bread for $20, with options to add chicken and shrimp for an additional $5.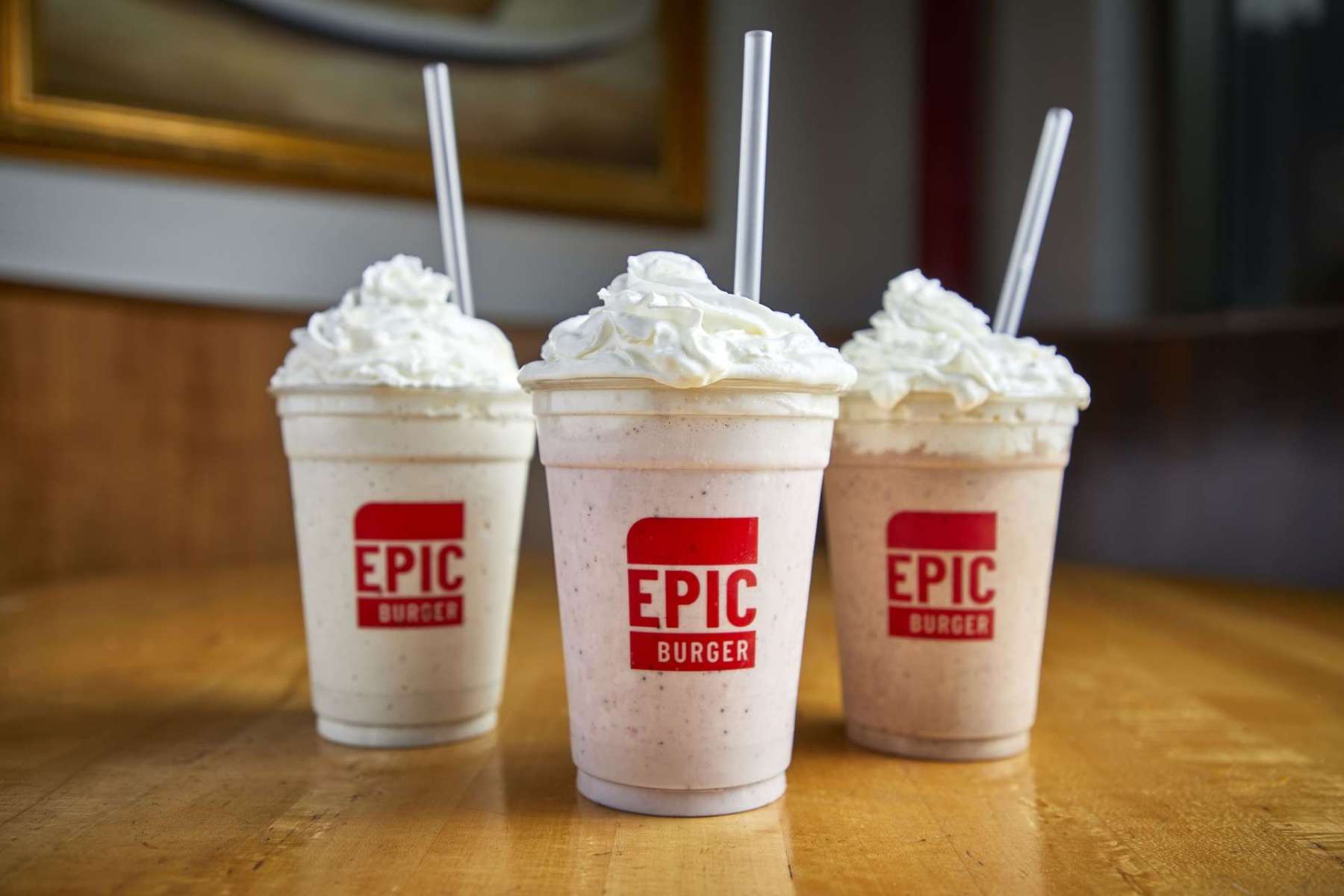 all locations
Marathon specials are great. A marathon special that lets you claim through the entire week after the run is even better because you can relive the glory! From October 9 – October 16, you can show your Chicago Marathon medal at any Epic Burger location and receive a free milkshake. Don't forget to grab a beyond burger (keep those calories gone after the run!) or a delicious order of onion rings on the go!
Best Places to Carbo Load in Chicago
116 W Hubbard St Suite 1, Chicago, IL 60654
Finishing a marathon is going to take tons of carbs to help that extra mile. Lucky for runners, Bar Goa in River North just launched a brand-new menu featuring some of Chicago's best Indian-Portuguese dishes. Bar Goa specialties like the Pork Vindaloo Sliders with braised pork and coconut or the Butter Chicken Croquettes in Makhani sauce will take an empty take and fill it straight to full! Also — Bar Goa is a club-lite and the perfect restaurant to bring the party after finishing the race.
340 N Clark St, Chicago, IL 60654
There is no better place for a group of family carbo load in Chicago than Nonnina! Start the meal off with a charcuterie board featuring the best cured Italian meats and then get into the good stuff like Wood Fired Pizzas, Housemade Pastas or any of Nonnina's incredible Main courses like the Bistecca — a 16oz New York strip served with bone marrow, roasted potatoes, brussel sprouts, and roasted garlic sabayon.
500 N Franklin St, Chicago, IL 60654
Pasta at its finest! Gene & Georgetti, Chicago's beloved Italian steakhouse has recently begun making all of the pasta in-house and is the perfect spot to carbo-load while visiting the Windy City. Their extensive list of pasta dishes include ,the Bucatini Carbonara ($22), with imported guanciale, creamy egg and pecorino-romano sauce; Lumache Cacio e Pepe ($22), with cacio romano and parmigiano cheese and fresh ground pepper; and Pappardelle Bolognese ($22), with housemade wide noodle pasta and sauce.
400 N Clark St, Chicago, IL 60654
Perfect for the ultimate carbo-loading, The Smith's "Red Sauce Sundays" is priced at $45.00 for two. Diners will receive a Chicken Parmesan, Caesar Salad, Rigatoni alla vodka, Parmesan garlic flatbread, and finish the meal out with rainbow cookies. Their a la carte menu is also available during this time and diners can choose from a variety of pasta!
145 N Dearborn St, Chicago, IL 60602
Carbo-load at this favorite spot in the Loop! For Brunch, signature dishes include a brunch-friendly take on The Dearborn's tavern-style pizza – a crispy crust topped with asparagus, goat cheese, prosciutto, grilled scallions, poached egg and truffle oil. For Dinner, diners can enjoy their signature Tavern-Style pizzas that come in a variety of offerings. Additionally, diners can enjoy Roasted Airline Chicken Breast served with boursin, spinach & grilled artichoke stuffing, housemade parmesan gnocchi, seasonal mushroom, fava beans, spicy chicken sausage, and natural jus.
205 N Peoria St, Chicago, IL 60607
West Loop's hottest hangout specializes in its namesake areas: Pizza, Beer, and Jukebox. Diners can enjoy Neapolitan style pizzas and a state-of-the-art TouchTunes Jukebox in the heart of the West Loop. Specialty pizzas include options such as Elote Pizza, Loaded Baked Potato Pizza, Burrata and Balsamic Pizza and many more.The expansive menu also features a "Not So Secret" PB&J portion, perfect for kids of all ages.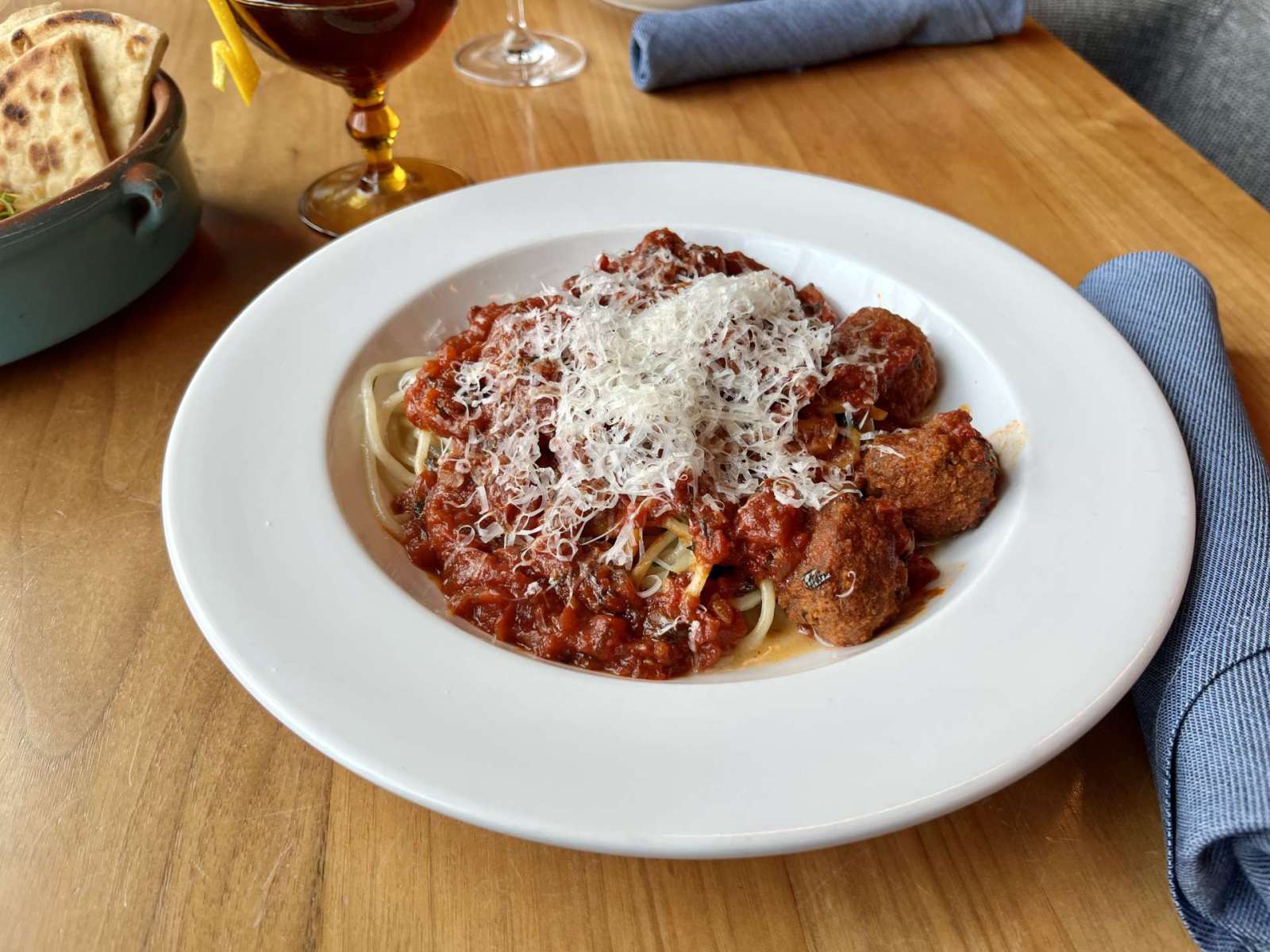 3632 N Clark St, Chicago, IL 60613
Wrigleyville's hidden gem, Mordecai, is stepping up to the plate with an abundance of pasta dishes for readers to enjoy in the celebration. With Mordecai's pasta being housemade, guests are guaranteed the freshest, highest-quality pasta in Chicago.
1134 W Washington Blvd, Chicago, IL 60607
Chef Noah serves up some of the most exquisite pasta dishes made in-house daily. He notes his key and the main ingredient is flour that is milled and grown in the Marche region of Italy, Paolo Mariani Flour. Chef Noah prefers to use this flour as it isn't overly processed and is freshly milled and shipped right away, allowing it not to lose its nutritional value. On the menu, diners can find a variety of heartfelt pasta dishes including:
Gnocchi Sardi – eggplant, sun-dried tomato, corn, melrose peppers, sesame

Tagliatelle Pork Sugo – braised pork, tomato, hazelnuts, sherry

Squid Ink Chitarra – crab, calabrian chili, capers, lemon
3335 N Halsted St, Chicago, IL 60657
At the six-time Michelin Bib Gourmand winner, Chef Devin Kreller makes his pasta in-house daily and utilizes leftover ingredients, bones, and cuts of meats for his sauces. Diners can choose from a variety of pasta dishes including:
Tomato Pasta Primavera – hand-made campanelle pasta, smoked tomato butter, haricot verts, wax beans, slow-roasted tomatoes, parmesan

Hand-Made Torchio Pasta – braised lamb ragu, summer squash, castelvetrano olives, preserved lemon, parmesan, chili, pistachio

Porcini Radiatore – house-made pasta, wood oven-roasted maitake mushrooms, Tuscan kale, roasted garlic truffle butter, parmesan cream, fines herbes, mushroom bread crumb
1709 W Chicago Ave, Chicago, IL 60622
At Funkenhausen, Chef Mark Steuer draws inspiration from his Charleston, South Carolina upbringing, and German heritage to create unique dishes that the traditionally heavy German dishes become lighter versions of themselves. In addition to typical German and Southern items, diners can enjoy Chef Mark's version of pasta:
Summertime Spaetzle – featuring Sungold tomato vodka sauce, braised pork, pesto, swiss chard and pickled chard stems, topped with parmesan
817 W Lake St, Chicago, IL 60607
You're going to need all the energy you can get to make it through the 26.2 miles of The Chicago Marathon, and BLVD Steakhouse is where you're going to find it! Good luck trying to find a better prime cut in Chicago — BLVD Steakhouse boasts Filets, Porterhouses, Ribeyes and the most beautiful New York Strips you have ever seen in your life.
Be prepared to dine in style, too, because the glamour and luxury of Old Hollywood have made their way to Chicago with BLVD Steakhouse. The dining room is something you have to see to believe, so here are the receipts.
932 W Fulton St, Chicago, IL 60607
Let's face it; you need to carbo-load before the Chicago Marathon if you're going to finish 26.2 miles! Solve your problem when you visit Chef Joe Flamm's Rose Mary before or after the marathon. Spoil yourself by ordering Rose Mary's Rigatoni — ricotta, buffalo butter, mint, and all of the peas you've ever seen in your life piled together on a plate. You should also consider the Spaghetti, loaded with duck confit, rapini, parmigiano and chile flake, which is guaranteed to help you run that extra mile.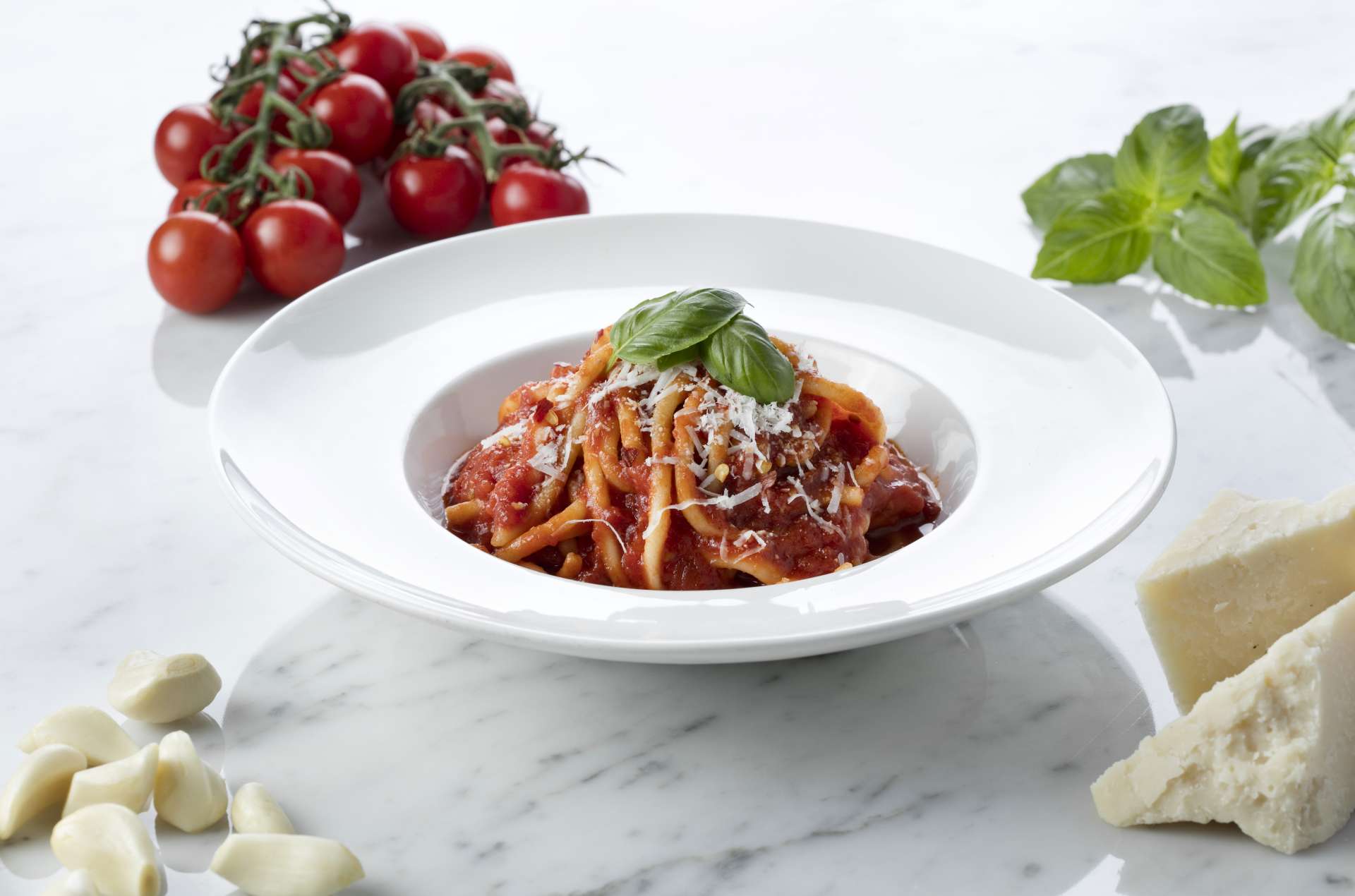 52 W Illinois St, Chicago, IL 60654
Pasta, steaks, and seafood. Nothing else needs to be said. Located in River North, RPM Italian is the perfect spot for a group carbo-load with your friends after running, or watching the marathon. Enjoy some prime beef meatballs, truffled garlic bread, Maine Lobster Risotto, or a 20oz Painted Hills Ribeye.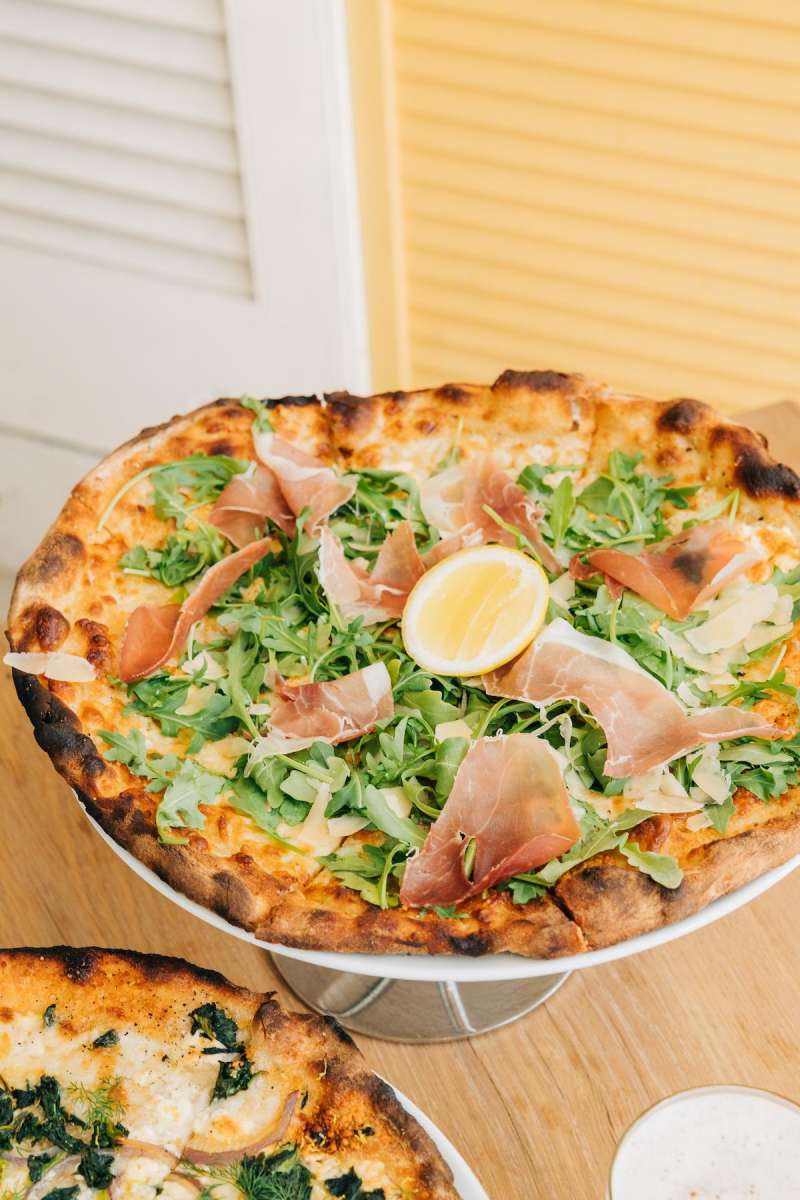 317 N Clark St, Chicago, IL 60654
You've earned yourself that pizza after all the running and sweating! Now, it's time for hand-stretched pizzas, coastal wines, and Pizzeria Portofino's expansive patio and breezy decor. Enjoy the a Fresca or Charred Pepperoni pizza. Then, finish your meal with the seasonal Pumpkin Spice Gelato. We guarantee you will feel as fresh as new!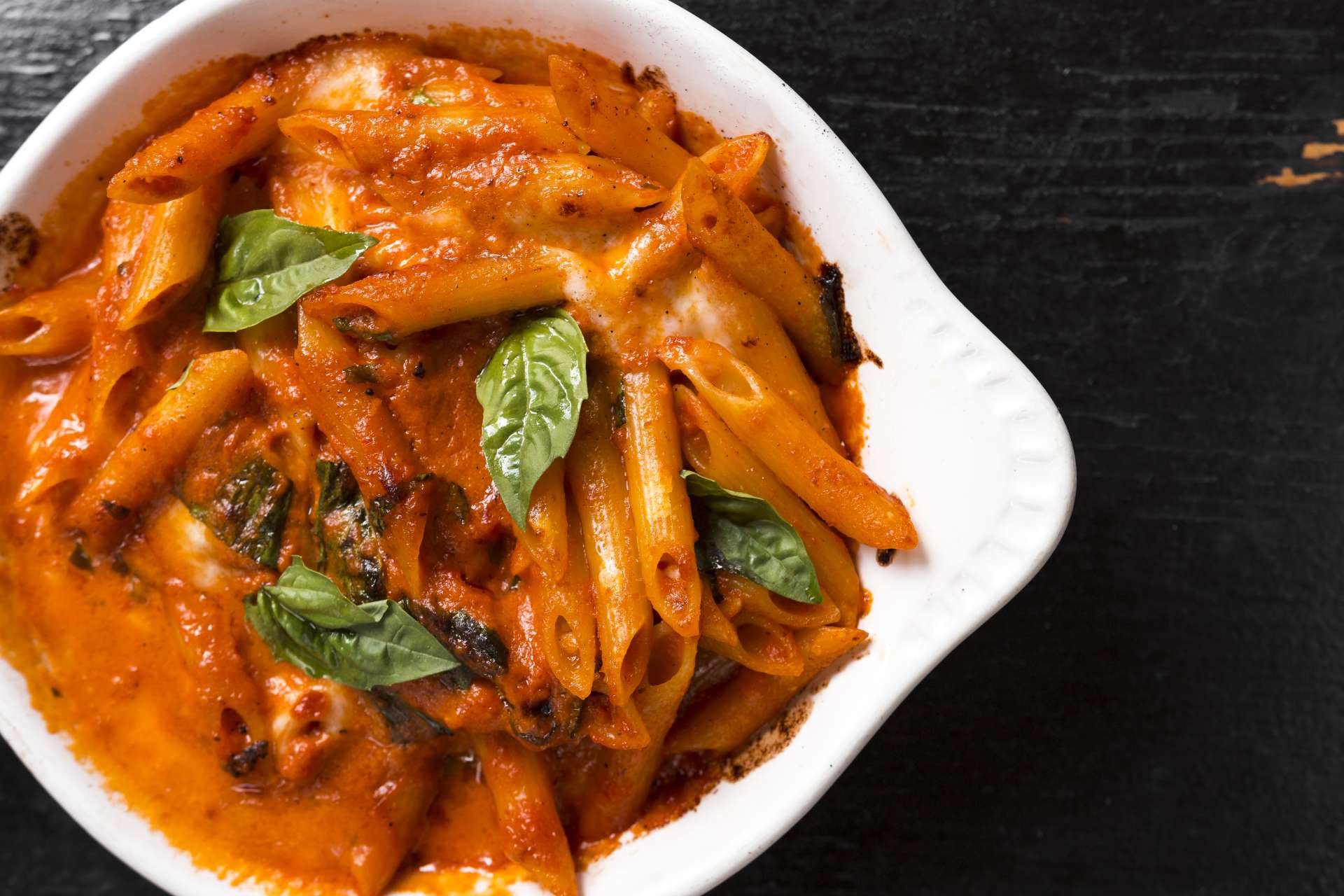 620 N State St, Chicago, IL 60654
Enjoy authentic Italian cuisine in the heart of Chicago. Try the warm ciabatta & roasted garlic, the slagel farm braised short rib, a classic margherita pizza. Or simply go with their the heirloom tomato celebration, which allows you to choose from most their favorite items on the menu and a special dessert.
Featured Image Credit: Arlene Ibarra