Okay – before you assume we're getting our hopes up…
Sure, we may be getting ahead of ourselves, but… okay, we'll admit it. We're totally out of our minds over a potential Cubs championship.
We're not just aboard the hype train. That thundering locomotive is charging full speed ahead with no signs of stopping.
We're not just yelling at the TV. We're clutching our couches so intensely that we've actually ripped off pieces of leather.
We're not just… well, you get the point.
We went pretty far last year, but now, we're so close to entering the World Series we can almost taste it. According to updated odds that CBS Sports shared from Sportsline, the Cubs are currently considered the best team in the LCS and have the highest odds of winning the World Series.
With the Cubs hysteria sweeping across town, we thought it'd be fun to speculate on (and prepare for) what would happen if the Cubs brought it home this year, and we think you'll like the outcome.
First, Complete and Utter Chaos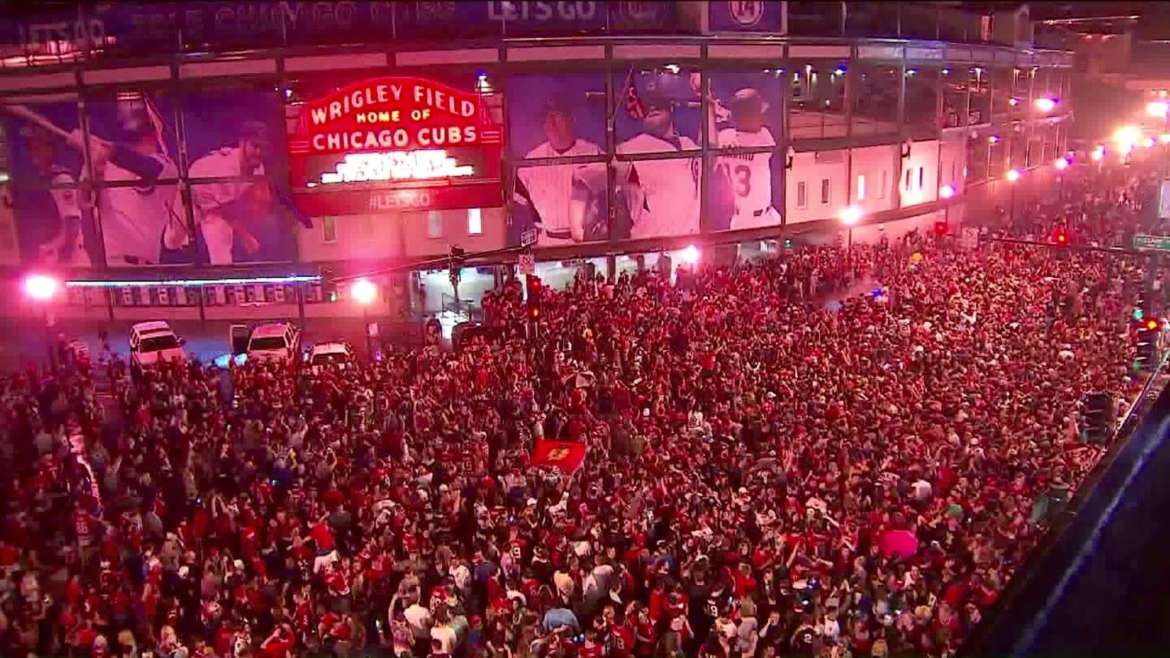 From the silence of the final minutes of the bottom of the 9th inning, there'll be the eruptive sound of an entire city cheering that'll probably be heard from space. Then, we're talkin' swarmed streets, a complete shutdown of traffic, parades, fireworks, helicopters, blimps, an explosion in Wrigleyville (figuratively, of course), possibly flames. Basically, insanity unleashed.
When you're a fan that's waited over a century for a championship, there's a lot of emotion that comes into play. A cathartic experience like this would echo across just about every corner of the Earth. So be ready. If you can't handle it like a true Chicagoan – you should probably just pack your bags and evacuate.
2.7 Million People Would Call in Sick to Work
Not that this needs an explanation, but you can rest assured that nothing would get done for AT LEAST one day after the Cubs victory. While us Chicagoans aren't really the rioting type, we do have a history of going completely bonkers for championships (we're looking at you, Blackhawks fans). Combined with the inevitable weeklong championship hangover, you're looking at a grinding halt in all Chicago business. Meetings? Dinner plans? Don't count on it – cancel 'em.
Still, this is just a blip on the radar compared to the time spent daydreaming about a World Series victory these last 107 years. This decades-long itch we've been trying to scratch definitely warrants the longest break a city can take.
Jake Arrieta Would Be Elected President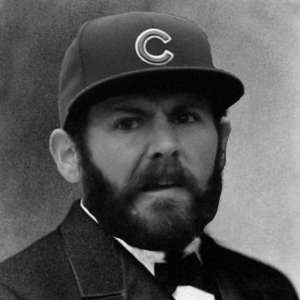 Clinton and Trump will be tossed aside faster than yesterday's newspaper. If Arrieta can "make Chicago great again" with a World Series championship, we think he should sidestep the rest and run for office. That beard alone is presidential enough. It's also likely that you'd start seeing "Joe Maddon for Mayor" signs popping up in a yard near you.
And ya know what? We might even vote for him.
We'd Finally Tolerate Billy Goats…and Black Cats
Sayonara, Billy Goat Curse. We won't miss you.
As for billy goats themselves, they wouldn't become our city animal or anything, but we'd have to learn to warm up to the majestic creatures. Maybe throw a beard compliment their way or something?
Heck, Stephen Colbert may even apologize for kicking a goat out of his live studio audience. He'll probably bring him back as a guest.
And for those pesky black cats, they'll no longer be considered an omen, but rather a sign of hope for Chicago sports.
The End of the Lame Cubs Joke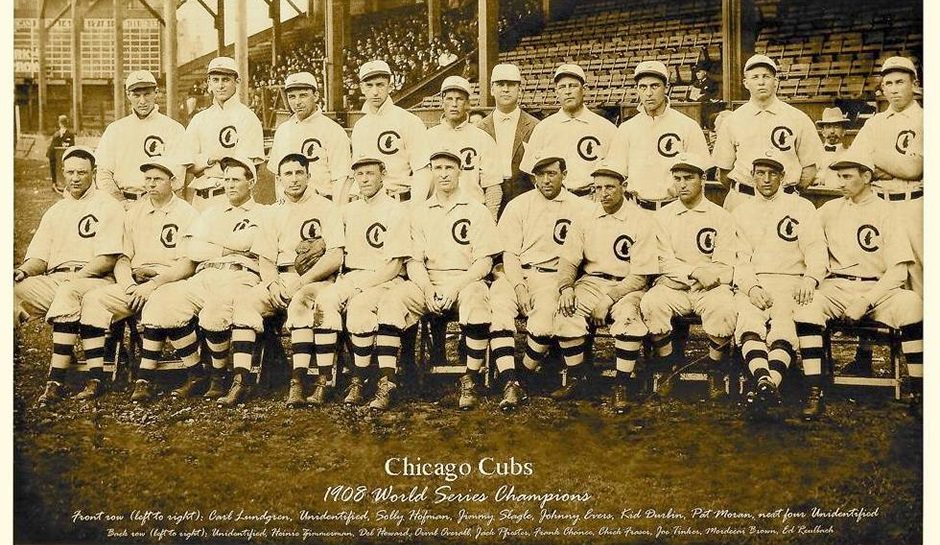 Loveable Losers be damned, we'd be a dynasty in the making. Now we can travel without being laughed at. You know what's funnier than a 100+ year championship drought? Not having enough fingers for all of your upcoming championship rings.
Steve Bartman Would Be Pardoned
"Hey, Steve… we're uh… we're sorry, man. We got a little caught up in the moment, and we just hope that one day you're willing to forgive us. Because… we forgive you. You hear that? We forgive you, Steve." – A Tearful-Eyed Chicago
Welp, that just about does it for our predictions. Have any of your own? Let us know on Facebook or @UMatterChi on Twitter.