There's a new Danish coming to Chicago—but it ain't for breakfast. WarPigs Brewing, beer baby of Denmark's Mikkeller and Munster, Indiana's Three Floyds, is making its American debut here in the city this Friday at Wicker Park's Emporium Arcade Bar.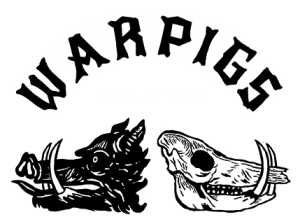 According to the Chicago Tribune, WarPigs will offer drafts and cans of three beers to start: Salmon Pants Lager, a light and citrusy brew; Foggy Geezer Hazy India Pale Ale, where fruity meets bitter, and Lazurite India Pale Ale, a flagship full-bodied beer. Although their first U.S. kegs will be tapped this weekend, the WarPigs brewpub has seen great success in Copenhagen since its opening in 2015. There they have 20 beers on tap, serve Texas-style barbecue and even have an exclusive beer-lovers membership club called the WarPigs Troopers. Yeah, we want in on this hoppy Valhalla.
Well, our prayers might be answered as the Trib piece also reports that, according to a Three Floyds spokeswoman, there's a chance the city could see a WarPigs brewpub. Could this be connected with the parcel of land Three Floyds' founder Nick Floyd has been staking out on California Avenue? Time will tell.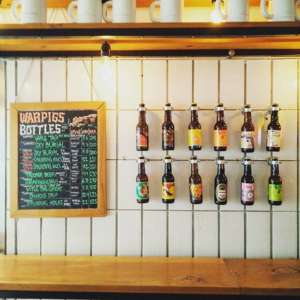 An Eater article suggests this Humboldt Park location could help Three Floyds get around some pesky production snags preventing them from slinging more beers than they currently are: They've reached brewing capacity according to state beer laws, so opening another Three Floyds-branded brewpub would put them over the top. The solution? The Trib reports that WarPigs beer will be contract brewed by Wisconsin Brewing Co. in Verona, Wisconsin, and Great Central Brewing Co. in Chicago, which would mean no violations for Three Floyds and more beer for us. Genius.
Regardless of whether the city gets a new brewpub, the beer will flow at the Emporium release party. So get it while it lasts. Cheers, WarPigs, welcome to the neighborhood.
Featured Image Credit: WarPigs via Instagram