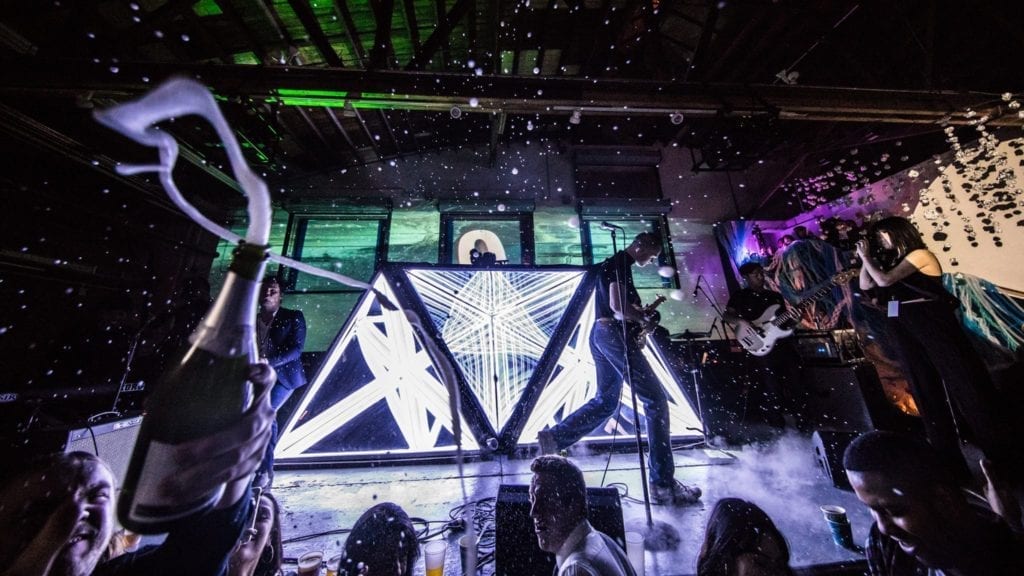 Reflecting on the past year's successes, decidedly committing (for real, this time) to a new set of resolutions, contemplating one's place in the universe – all normal reactions to the completion of yet another rotation 'round the ol' giant flaming orb in the sky.
To most of us, perhaps the latter reaction might be more of a fleeting afterthought occurring in a solitary, unperturbed moment – rare in our preoccupied lives. In comes Canvas Chicago, a starry-eyed collective of local creatives who year-after-year, work to put that concept in the forefront of our minds (and eyes, and ears) in the most exuberant way possible.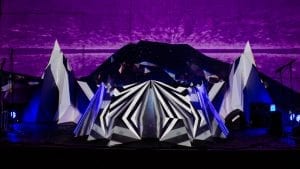 Imagine, for a second, that an extraterrestrial being from a far-off solar system chances upon a crash landing and finds the Voyager – mankind's momentous attempt to establish its presence in the universe, launched in 1977. Finding the famous golden plate, the being is confronted with images of human anatomy, greetings in many languages, classical music, sounds of the trees and the ocean; a multi sensory introduction to the human race. This is the premise of Voyager NYE.
Pretty wild, right?
Each year, Canvas Chicago interprets its vision with stellar light shows, spectacular art installations, and cutting-edge live music. Since NYE 2014, the event has brought to life different planetary landscapes, with this year's being a desert dune terrain. Headliners like Shigeto, Nick Monaco, and Mike Q are supplying galactic-level beats, while other names like Jean Deaux and Bonita Appleblunt will entertain on the smaller Planet Pink and Oasis stages.
So where's the party at? That information's classified, for the time being. You'll have to stay tuned into Voyager NYE and Canvas Chicago's channels for the secret location to be revealed. Tickets are also creeping up in price, currently at $100, so be sure to get yours ASAP.
Even though it's been 40 years since the launch of this interstellar mission, times that by a thousand and that's how long it's estimated to take until it reaches another solar system. A tough fact to digest? Don't let it make you feel small. Instead, exit 2017 with a bang bigger than any other in the city.
Check out the teaser video here:
Voyager NYE 2018 Teaser Part 1 from Canvas Chicago on Vimeo.
Featured Image Credit: Christopher Andrew (@stoptime341)