It's finally summertime in the beautiful city of Chicago! We get to shed our months-long layers of sweaters, winter coats, and boots and kick back and enjoy what the city has to offer. Thankfully, the city offers an abundance of activities from art openings to food festivals, movies in the park to endless music.
For those looking to have a completely unique experience, House of Vans has announced the return of their House of Parties series at the House of Blues. The exclusive ninth season of the series will kick off this Friday, May 31st with rapper Vince Staples and end Saturday, August 24th with hardcore legends Converge.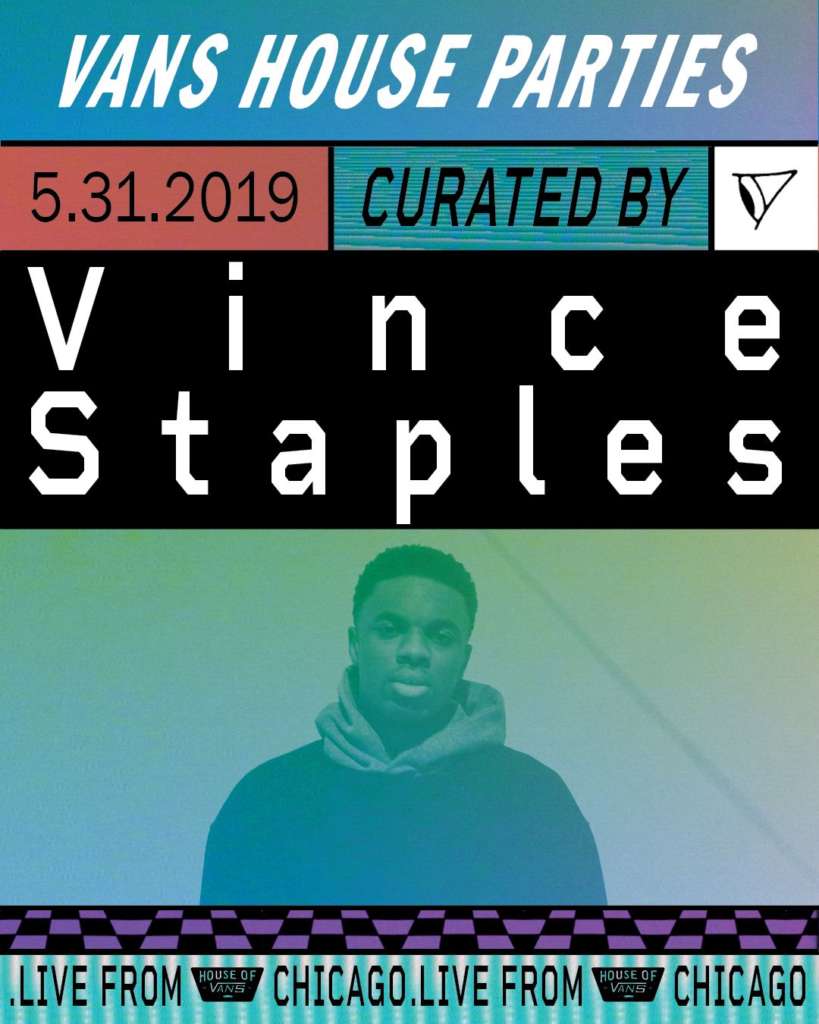 What makes this series unique is not only the variety of talent ranging from rap to hardcore, pop punk to pop, and more in between, but also the allowance of the headliner to curate the entire show. The artist or group will have full control over the show including supporting acts and will be creating a personalized visual art experience for fans. Per the press release, fans can expect an "experience that will be expanded to include interactive art takeovers, immersive installations, murals, and more. Additionally, to support and elevate Vans's commitment to emerging talent, one burgeoning musician will be chosen by the headliner to open each Vans House Party show."
Fans looking for that unique experience will have to set reminders on their phones as this is a free concert series that is based on lightning-fast RSVPs in order to attend. A list of the upcoming events, as well as the RSVP opening date and time, are listed on the House of Vans website.
Chicago is one of the two permanent locations, along with London, that is bringing the Vans "Off the Wall" ethos to life. With the events being free, it allows the community to come together and both experience and discuss art, music, street culture, and more. Make sure to keep your reminders on as tickets will go quickly!
The list of artists participating and their corresponding dates are below:
May 31 – Vince Staples
(Full event details and RSVP Open May 15)
June 15 – The Breeders
(Full event details and RSVP Open May 29)
June 19 – Julien Baker
(Full event details and RSVP Open June 5)
July 11 – BANKS
(Full event details and RSVP Open June 19)
July 23 – Taking Back Sunday
(Full event details and RSVP Open June 26)
July 25 – Anderson.Paak
(Full event details and RSVP Open July 10)
July 27 – The Rapture
(Full event details and RSVP Open July 17)
August 15 – Surprise Special Guest
(Full event details and RSVP Open TBA)
August 24 – Converge
(Full event details and RSVP Open August 14)
Feature Image Credit: House of Vans Facebook