As you glide back to earth on your parasail and land gently on the beach, your next thought is grabbing a cold one from a friendly server. Ahhh, there he is. Within minutes, you're sipping a refreshing margarita, gazing ahead to Banderas Bay, and the gorgeous views of the Sierra Madre Mountains. This is paradise at Velas Vallarta in Puerto Vallarta, Mexico, and you've fallen into it.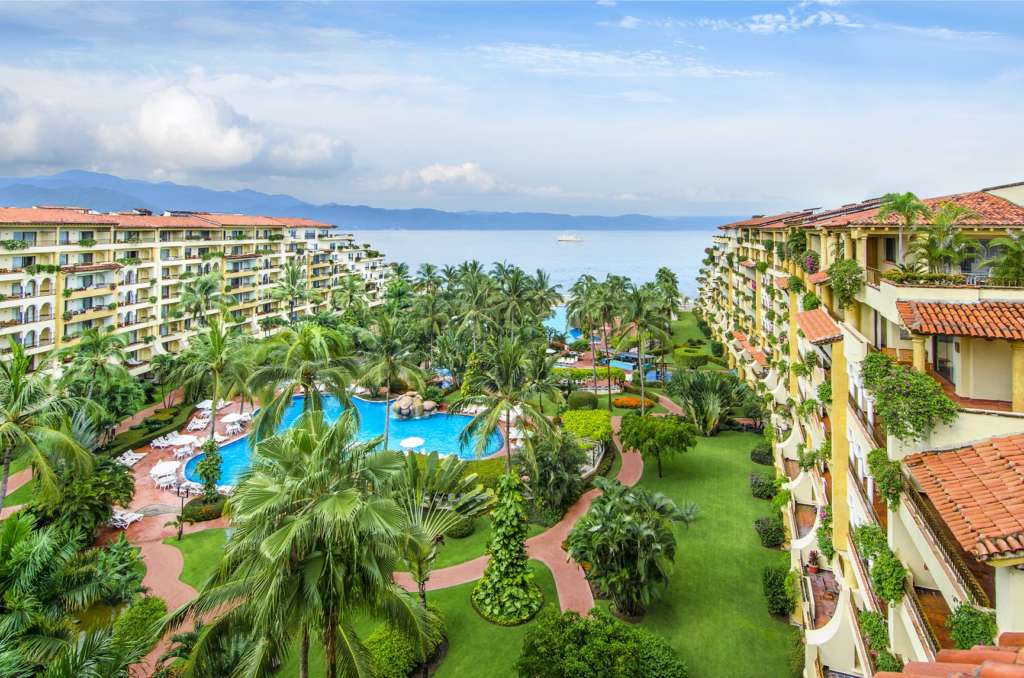 This beautiful beachfront destination is an all-inclusive property, ideal for a romantic couples retreat, gal pal getaway, or just the guys' adventure. Located in the exclusive Puerto Vallarta Marina, the resort features three sparkling swimming pools, waterfalls, lush tropical gardens, and a lazy river. Want to hit the links? If so, the resort is just a few steps away from an 18-hole championship golf course.
The Suite Life
Going solo? With your significant other or a group? Choose the perfect accommodations from budget-friendly studios to spacious three-bedroom suites. All feature well-equipped kitchens, "Suite Dreams" beds, goose down comforters, and free wi-fi. And, your fridge is re-stocked daily with your favorite beverages.
So much to do …or do nothing at all 
Enjoy a spa treatment on the beach or go whale watching. Play tennis on the lighted courts or golf. Try the fitness center for yoga or learn to cook (I made tortillas from scratch) and even how to Instagram your creations! The resort offers a full schedule of activities like aqua aerobics, intro to scuba diving, beach and water volleyball, or just walk the beach. Try the newest rage—pickleball!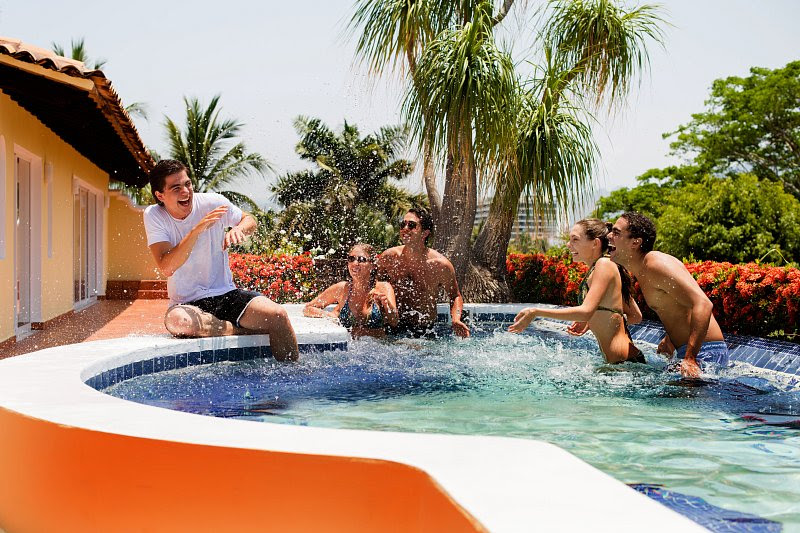 Gourmet or Casual Dining on the Beach 
If you like exquisite views of the water while chowing down, head to La Ribera, so you can feast on Mexican, Spanish, and international cuisine as the waves roll in. La Ribera offers a bountiful breakfast buffet, a la carte lunch, and specialty and themed dinner menus. The sumptuous breakfast includes made-to-order omelets, fresh fruit, yogurts, and granola. Try their ala carte lunch or buffet or order off the menu with, fresh seafood, delicious gourmet burgers, mouthwatering ceviche, and authentic Mexican dishes.
For more formal dining, Andrea offers a sophisticated menu of fresh local seafood and Mediterranean pasta, served with creative Italian fare. Andrea also offers French, Asian and Mexican themed buffets – a feast for the senses.
Of course, room service is available around the clock if you love to dine-in. Shoes optional!
Get your fill…of crepes!
Visit the new Creperia in the lobby from 1 to 9 p.m. every day. Pick out your favorite fillings like apples and cinnamon, strawberries, raspberries, blackberries, banana, Nutella, topped with whipped cream…fab-u-lous!
Every night is a party
Fun is on the agenda with nightly shows and entertainment. Try your luck at casino night or karaoke night, enjoy the international dance show or circus night.
Mexican Fiesta offers the best dinner show
My favorite night was the Mexican Fiesta on Sunday nights which included an outstanding buffet of Mexican gourmet specialties and traditional favorites, coupled with a mariachi band and Mexican folk dancers. Numerous artisans displayed their works and you're sure to find a treasure.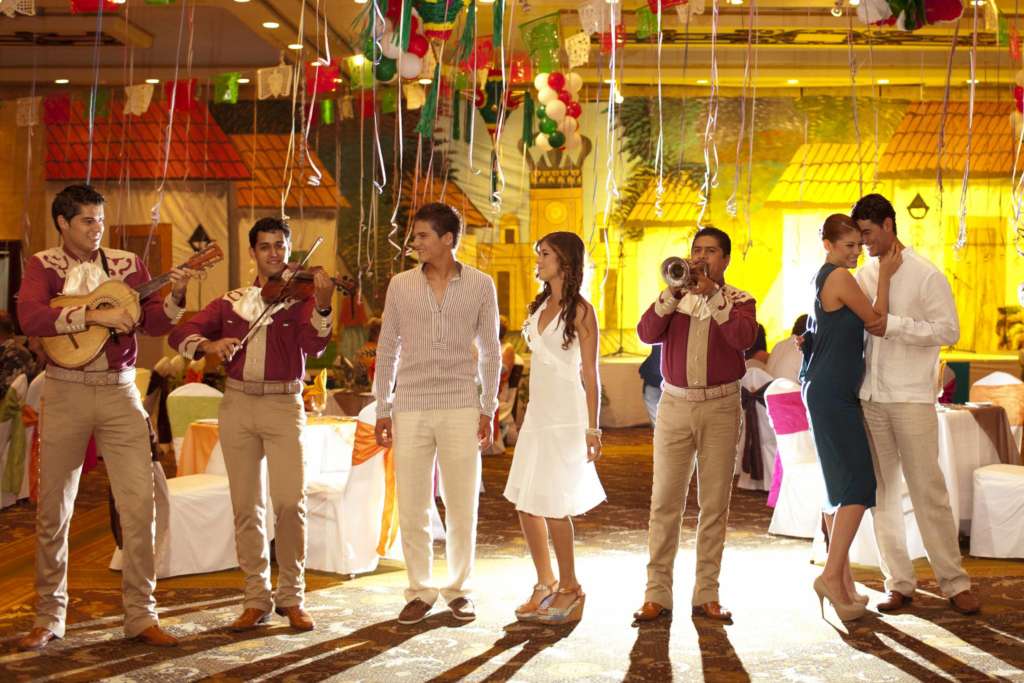 Watch the turtles nest
In the turtle hatching season (June – December), the resort has developed a new sea turtle experience that allows guests to participate in conservation training, hatchling releases, and nesting patrol. This program features a biologist who guides the guests through their hatchling experience and collects the eggs for transport back to the on-site hatchery.
Check out their on-site, behind-the-scenes Eco Tours, including the solar panels, which heats the showers and pool water, as well as the enclosures used to house the resident peacocks and injured wild birds.
So cool, nightly tastings
You'll love this. Every evening, the resort holds a complimentary Nightly Tastings from premium wines, cocktails, and mojitos to martinis and daiquiris. Be sure to hit the Lobby Bar from 6 to 7 p.m. Everyone's favorite is Margarita Night on Sundays, right before the Mexican Fiesta. Sample strawberry, cucumber, blackberry, and traditional margaritas, then pick your faves to enjoy at the Fiesta.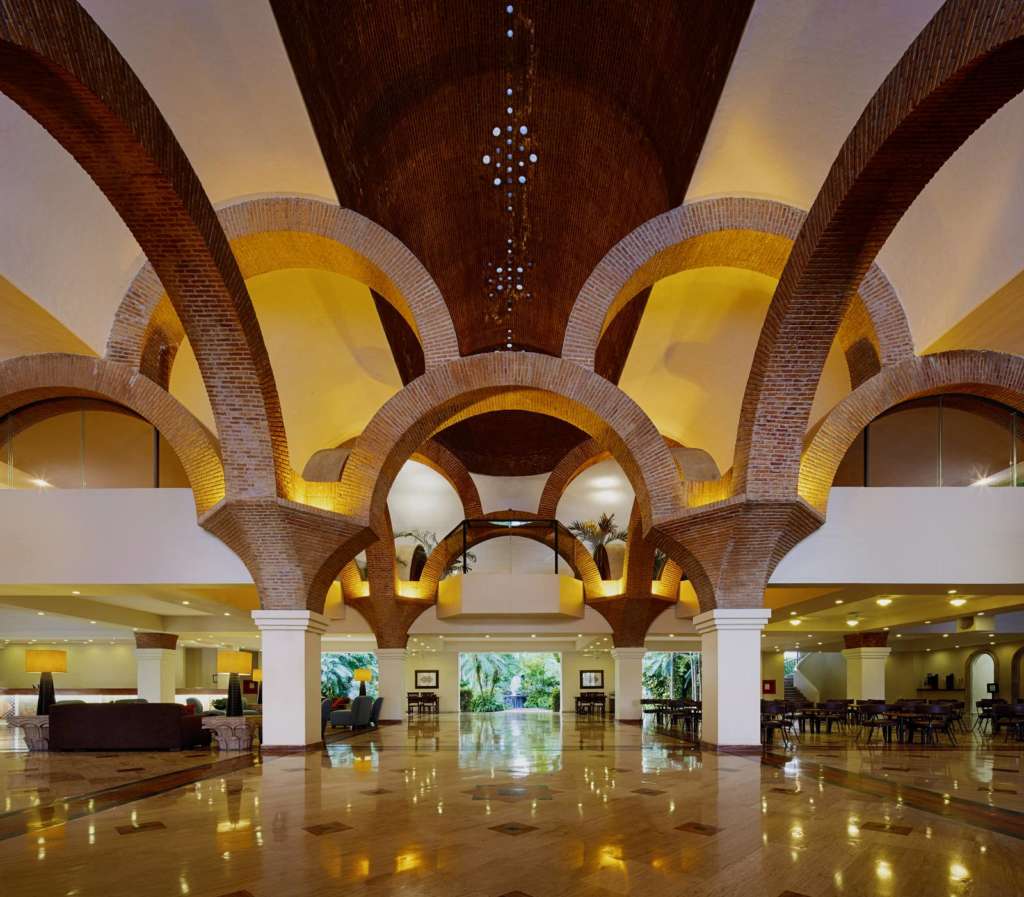 Get a taste of real street food
Try real Mexican street food with Puerta Vallarta Food Tours. Stop at Puerto Vallarta's most popular stands and try a variety of tacos, churros, and other dishes.
Not a babymoon – a BUDDYMOON!
Velas Vallarta is part of the Velas family of luxury resorts with locations throughout Mexico. Plan your wedding at a Velas Resort and include your friends in a "Buddymoon" at Grand Velas Riviera Maya, Grand Velas Riviera Nayarit, Grand Velas Los Cabos, and Casa Velas. At Grand Velas Riviera Maya, couples can celebrate with friends before or after their destination fête with a four-day offering that includes a private welcome cocktail party with a meditation or cooking class, picnic, or eco tour, a Chaman friendship ceremony, and a golf or spa day, which includes Velas Resorts' signature 80-minute spa water ceremony.
Experience all the adventure and luxury. It's no wonder people return again and again. Visit Velas Vallarta once and you're sure to pledge your loyalty!
Featured Image Credit: Velas Vallarta Hotel