TriBeCa is one of Manhattan's buzziest (and priciest) neighborhoods nowadays – but this was not always the case. Before the 1970s, the Triangle Below Canal was home to little more than cast-iron factories and warehouses. The next time you choose to venture downtown, check out these old-time favorites to live like a 10013 local.
Where to Eat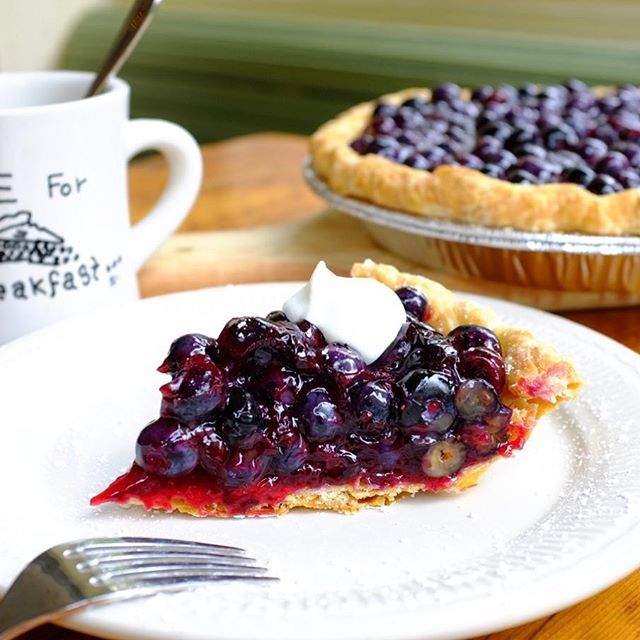 This mini-chain has come a long way from its early days as a wholesale pie company in the 1990s, and the Hudson Street location is where it all began. The farm-to-table restaurant treats patrons to a multitude of comfort food favorites, including Kansas Style Ribs, Fried Chicken, and Buttermilk Biscuits. Be sure to save room for dessert!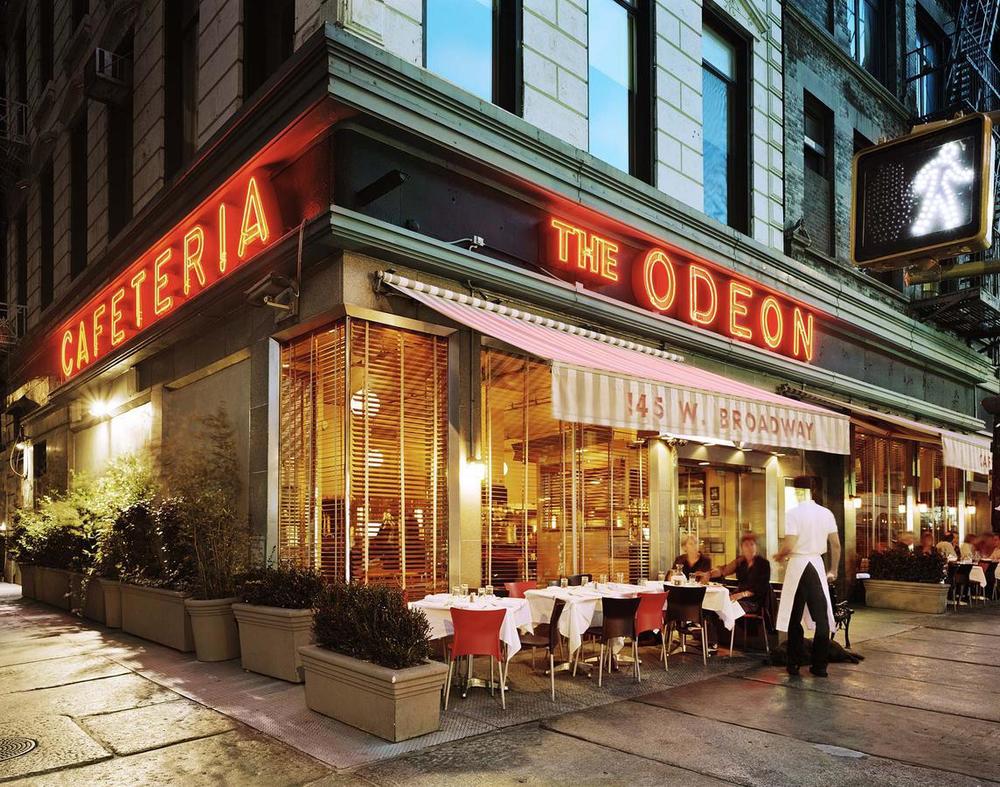 The Odeon is a New York City icon and was once frequented by the likes of Andy Warhol and Robert De Niro. Whether you are looking to brush shoulders with A-listers or simply searching for one of Manhattan's most decadent burgers, a visit to The Odeon is a must when you find yourself below Canal Street.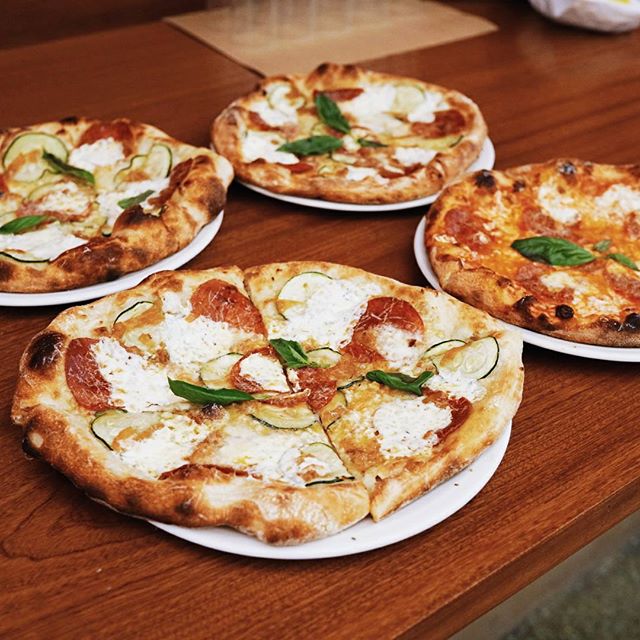 Tucked away in a mundane office building, this unassuming bakery churns out some of the best pastries in all of New York. Owner Roger Gural's classical French training is evident in his perfectly flakey croissants and unparalleled baguettes. Come at lunch time to try a personal pizza, which is equally well-executed and otherworldly.
Where to Drink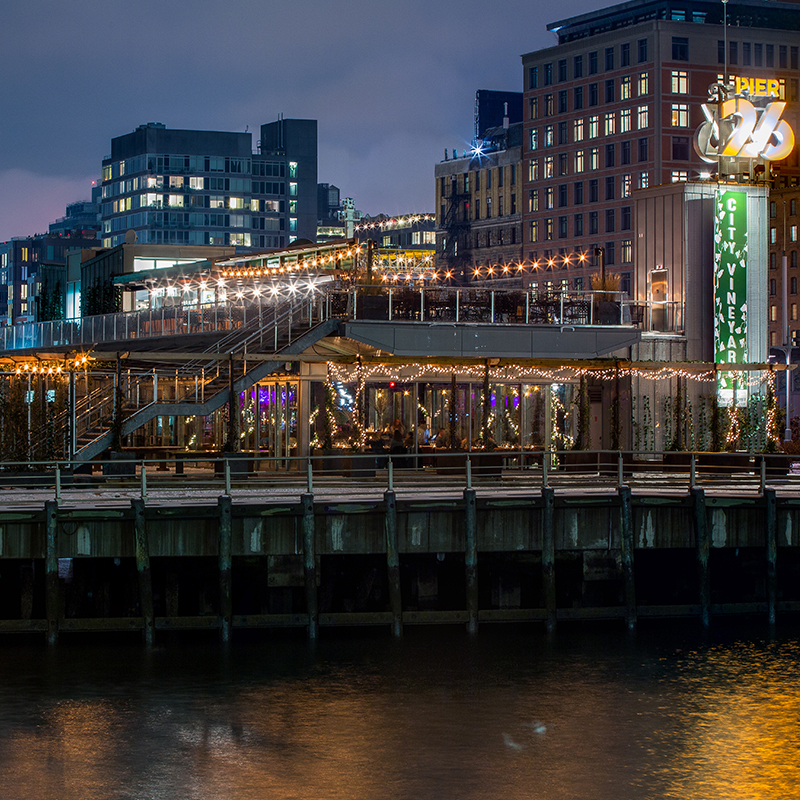 This City Winery spin-off near Pier 26 directly faces the Hudson River, making it one of the most scenic summer drinking spots. The multi-level restaurant features a seasonal menu by Executive Chef Michael Jeanty as well as a carefully curated selection of wines and cocktails.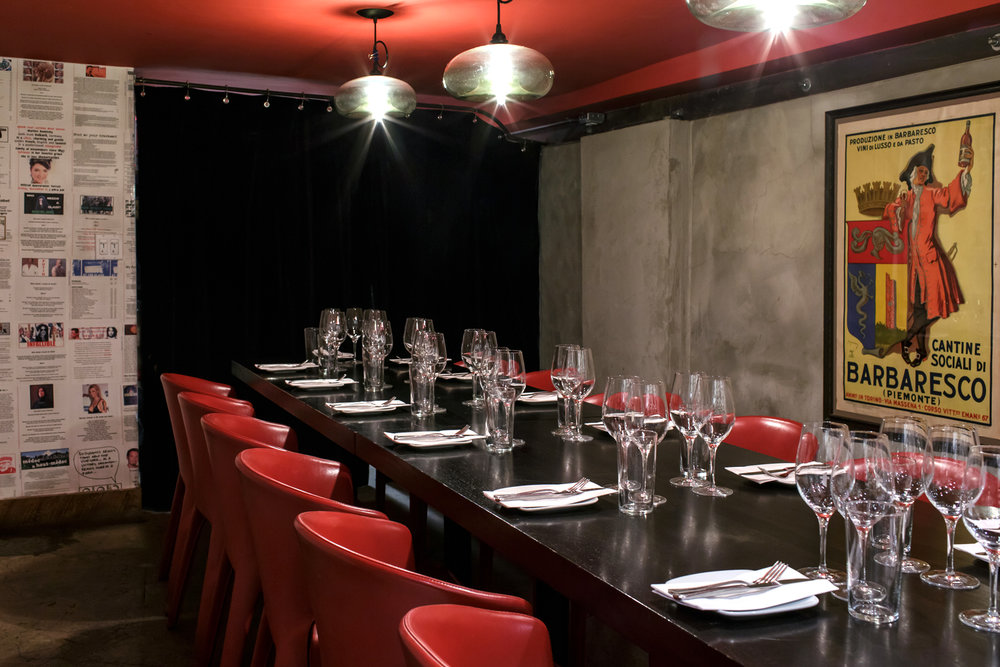 Terroir is a quaint wine spot on one of TriBeCa's much-beloved cobblestone streets, yet it still draws crowds thanks to its superb drink options. With a menu that includes an extensive selection of wines (by bottle, tap, and even box) and a knowledgable staff, Terroir will turn even the most novice vino drinkers into aficionados by the end of the night.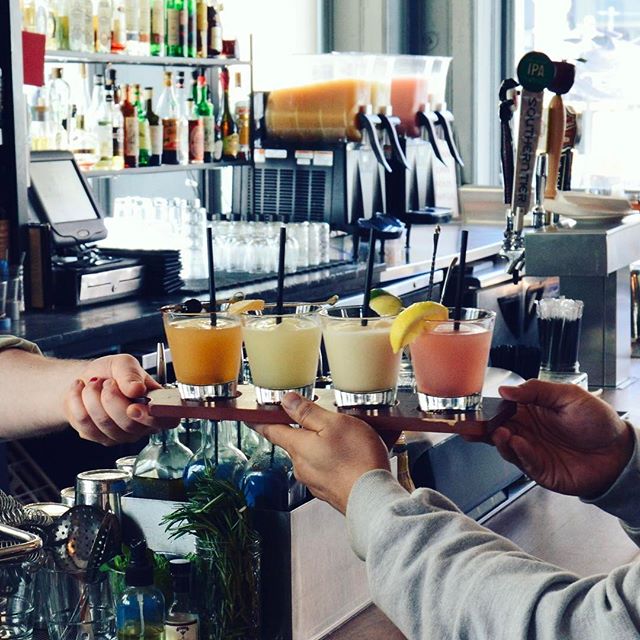 This hip gastro pub offers a variety of eclectic cocktails including the Dram Betty (vodka, cucumber, lemon, rosemary sea salt) and the Viva La Puente (tequila, chipotle honey, lime, Ancho Reyes Verde). If you're looking for something to soak up the alcohol, the popcorn with "magic dust" does just the trick – and is served on the house!
What to Do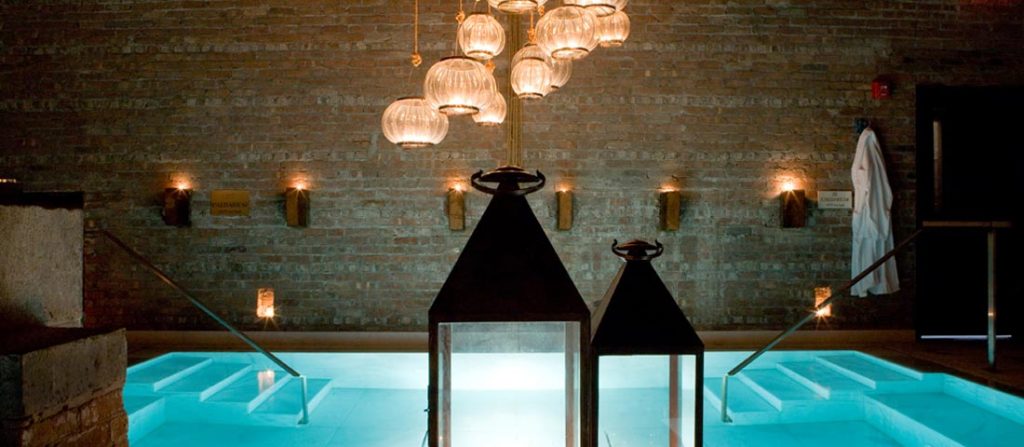 De-stress
Aire Ancient Baths is the perfect spot to go to if you're in need of some extra TLC. The ultra-luxe spa boasts a variety of treatments, including thermal baths, aromatherapy, and salt massages. Looking to really splurge? The Red Wine Experience includes an hour-long massage and a bath in, you guessed it, antioxidant-rich red wine.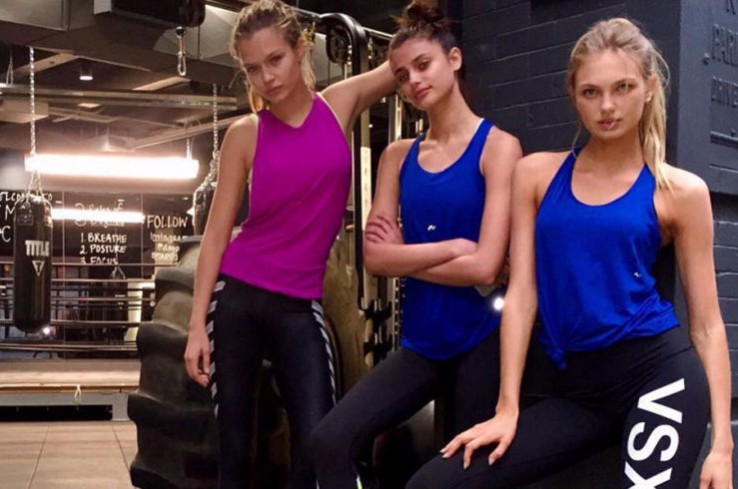 Work Out
TriBeCa is home to some of New York's trendiest workout studios. Whether you chose to box it out alongside Victoria's Secret models at Dogpound or bounce on a trampoline at The Bari Studio, there are plenty of ways to get your sweat on.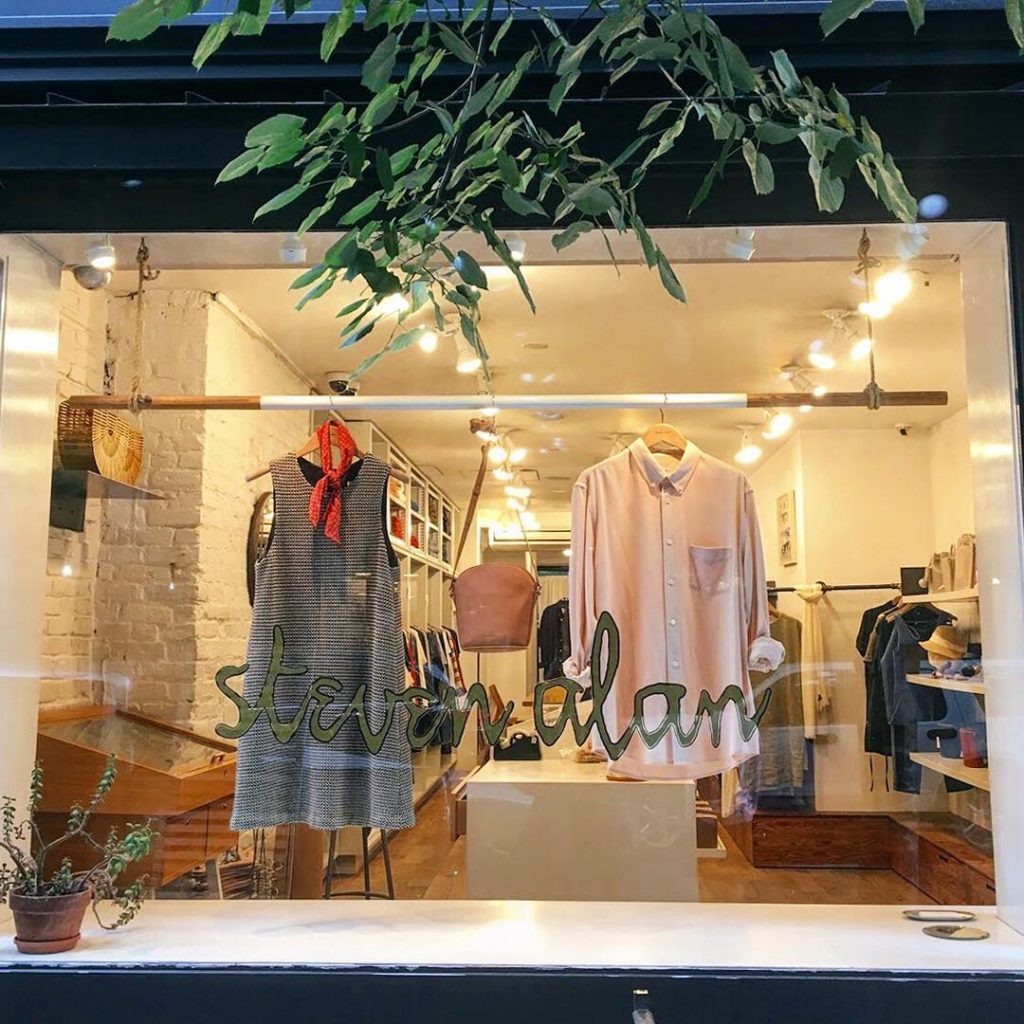 Shop
This pricey neighborhood is home to some equally costly (but worth it) boutiques. Stop by Matt Bernson for a new pair of effortlessly-cool booties, check out the Steven Alan flagship to stock up on clothes, bags, and accessories, or walk by Babesta Threads to treat the kids in your life.
The next time you take a trip to TriBeCa, consider hitting up some of these restaurants, bars, and businesses to get a taste of the true 10013 lifestyle.