Fans sing along to hits from Train at a showstopping performance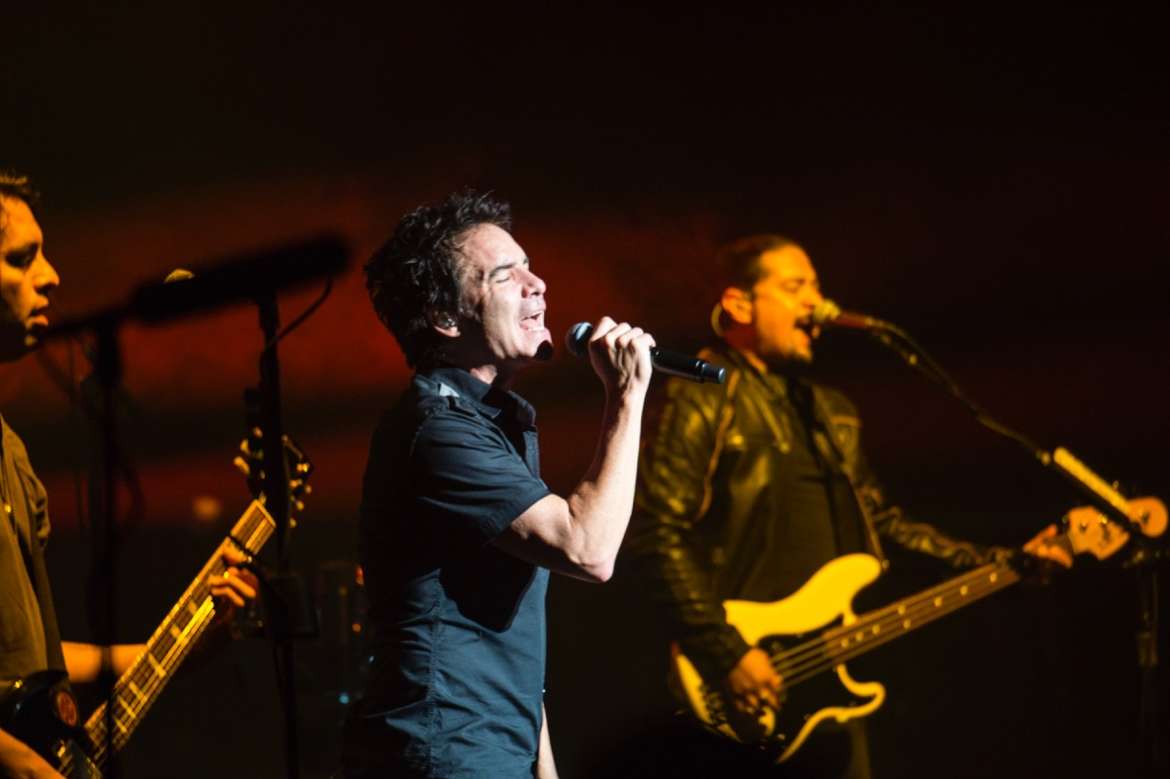 It's been a few years since Train appeared at Ravinia, and fans at the two-night, sold-out concerts were thrilled to see them back.
The high-energy Andy Grammer, who began as a street performer on the Santa Monica Promenade just a few years ago, opened the show. He warmed up the crowd with "Hallelujah – Good to be Alive Right About Now," "Honey, I'm Good," and his newest single, "Fresh Eyes." His pop/rock music is upbeat and filled with optimism – and it's infectious, judging by the audience who sang along with every word.
Bright lights blazing and flashing, Train ran out singing "Let's Go Crazy," and that's just what the audience did. Founded in 1993 in San Francisco by Patrick Monahan who continues as lead singer, Train showed why their popularity keeps soaring, even after 25 years. For Monahan, it's all about the audience. He engaged the crowd by taking selfies with their phones, throwing out beach balls and walking through the entire pavilion with the audience singing "Bruises." Then he toned it down a bit with the ballad "Marry Me," which is played at just about every wedding these days. He introduced his newest song, "Play that Song" and he said, "I'll keep playing it until you like it." Wasn't a problem for us. We liked it! Let's not forget that he donned a Chicago Bears t-shirt, had the band sign it, took it off and flung it into the seats. Wow! Imagine thousands and thousands of people singing, "Save Me, San Francisco," "Hey, Soul Sister," and "Drive By" and you get the idea of what Train brought full speed ahead to the Ravinia stage.
Coming up is Ms. Lauryn Hill on September 1, Marty Stuart, Billy Bob Thornton & The Boxmasters on September 2, Bonnie Raitt on September 3, and O.A.R. on September 4. For tickets, go to www.ravinia.org.