The cool thing about June, there are almost too many shows to pick from. With concerts and music festivals abound, we had a hard time choosing just 10 this time around. Here are the Top 10 Shows for June 2015: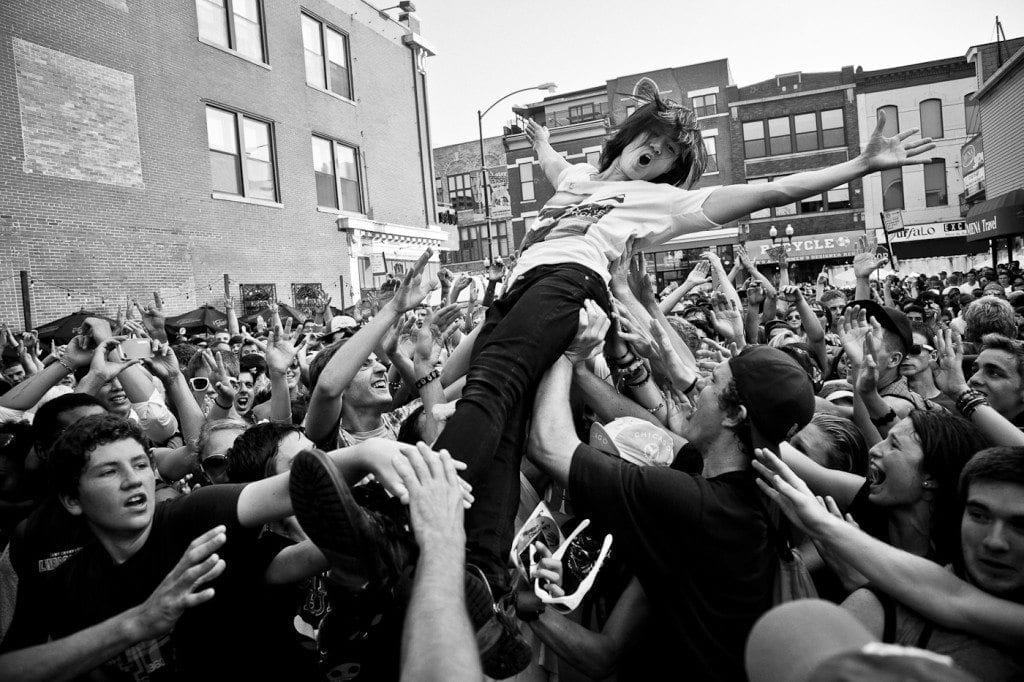 10) Green Music Fest
June 20-21st in Wicker Park
Green Music Fest is all about promoting an eco-friendly environment, with eco-conscious breweries and a broad assortment of vendors showcasing green products and services. The coolest part has to be the south stage, which is powered by seven stationary bicycles. It's up to the crowd to continue to power these so that everyone can hear the music! Acts include Guided by Voices, Yo La Tengo, The Wailers, and Dinosaur Jr. The fest takes place in the heart of Wicker Park, at the intersection of Damen, North and Milwaukee.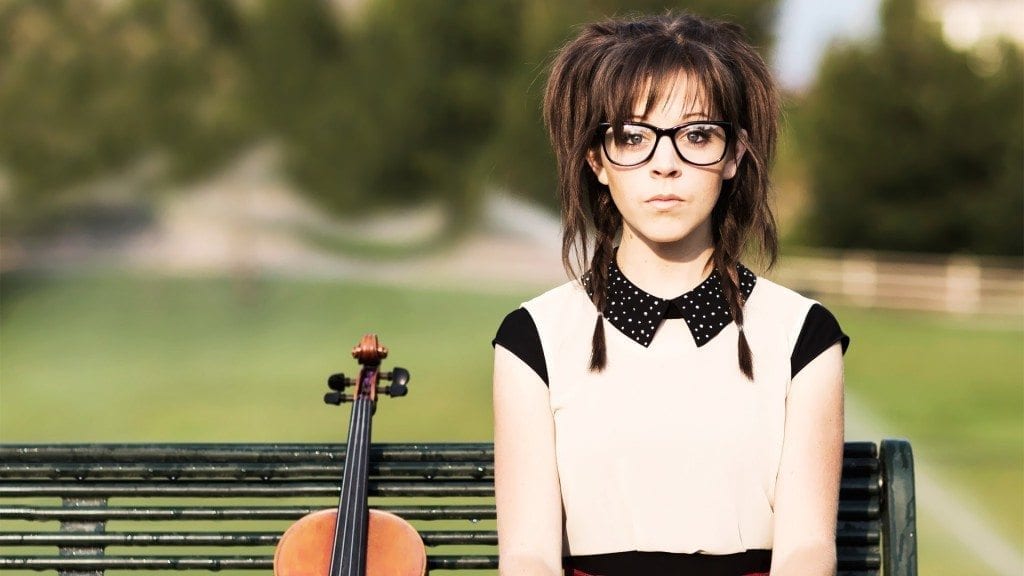 9) Lindsey Stirling
June 5th at the Chicago Theatre
When it comes to breakthrough artists, Lindsey Stirling has to be near the top of the list. A classically trained violinist, Lindsey has made her mark by combining her skills with a more futuristic, electronic sound. This approach has pretty much worked to perfection for the young artist whose sophomore album, Shatter Me, came it at both the #1 and #2 best-selling electronic albums in 2014. She was able to remain at the #1 spot on the Billboard Classical Music chart for 21 weeks, an extremely impressive feat for any artist, let alone one signed to her own label.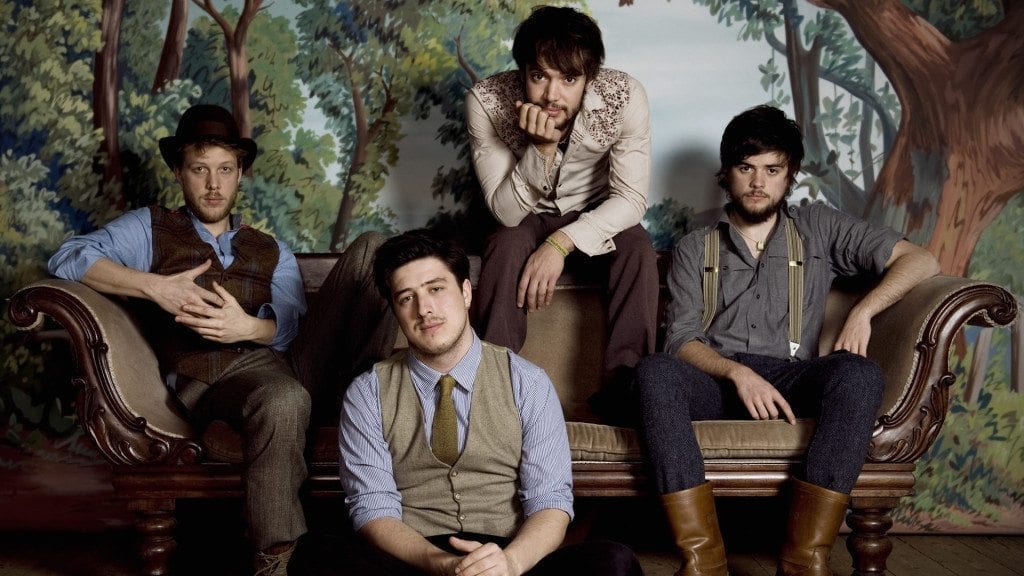 8) Mumford & Sons
June 17th at Montrose Beach in Lakeview
You probably know Mumford & Sons from their hit single a while back, Little Lion Man, but this show is going to be a lot different for one big reason: they've gone electric. Translation: they're a little less folksy and a lot more rock. This one has the makings of an entertaining show for those who weren't diehard fans of their old sound.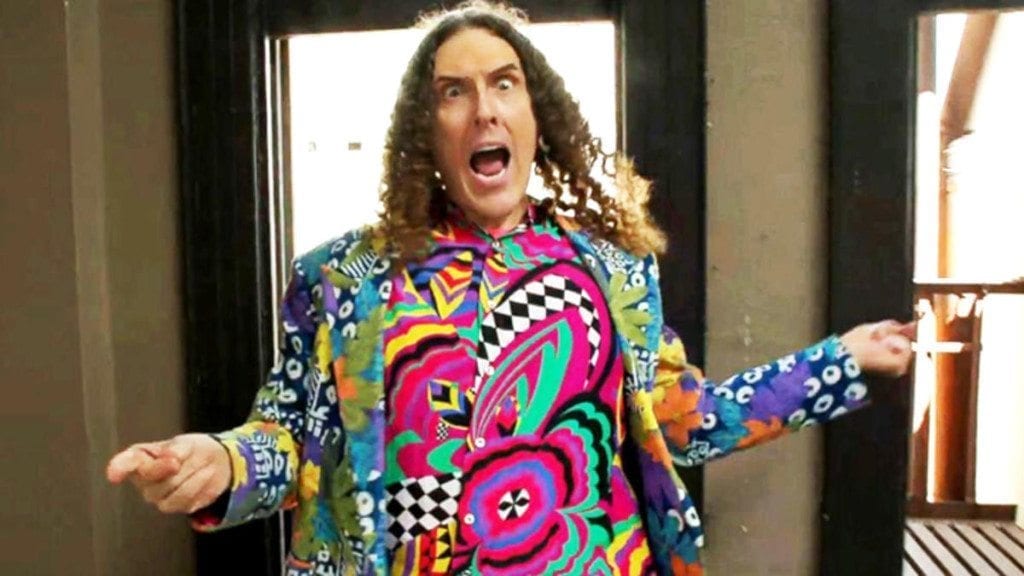 7) "Weird Al" Yankovic: The Mandatory World Tour
June 27th at the Chicago Theatre
If you don't know who Weird Al is by now (and you should), a simple Youtube video search will show you just about all you need to know. Yankovic has made a living off of his parodies, and frankly no one else does it as well as Weird Al. His most recent album, Mandatory Fun, debuted at #1 on the Billboard Top 200, the first time that a comedy album has ever done so. Another fun fact: Yankovic is one of three artists to have had Top 40 singles in the past four decades, with the other two being Madonna and Michael Jackson. His newest album parodies popular artists like Pharrell, Robin Thicke, Lorde, and Iggy Azalea.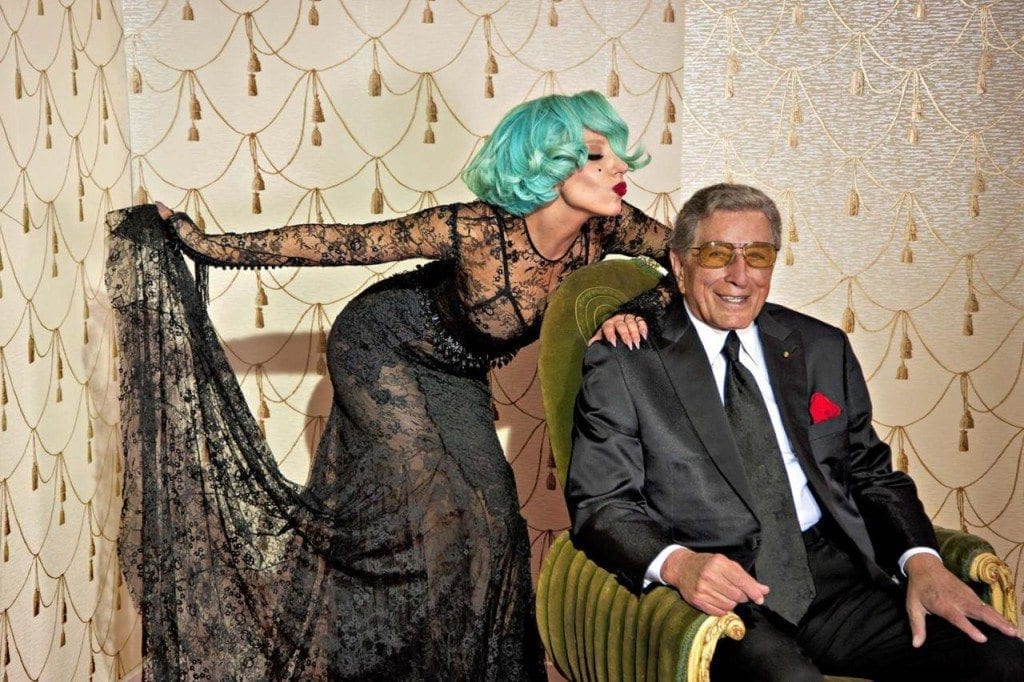 6) Tony Bennett & Lady Gaga
June 26-27th at the Ravinia Music Festival in Highland Park
Pretty crazy thing about this one… Tony Bennett will be making his 28th appearance at Ravinia Music Fest this June. Of course, he'll be accompanied by first-timer Lady Gaga, following the success of their critically acclaimed #1 album, Cheek to Cheek. They'll be performing with a full-blown orchestra and jazz ensembles, something my inner band geek is really excited about.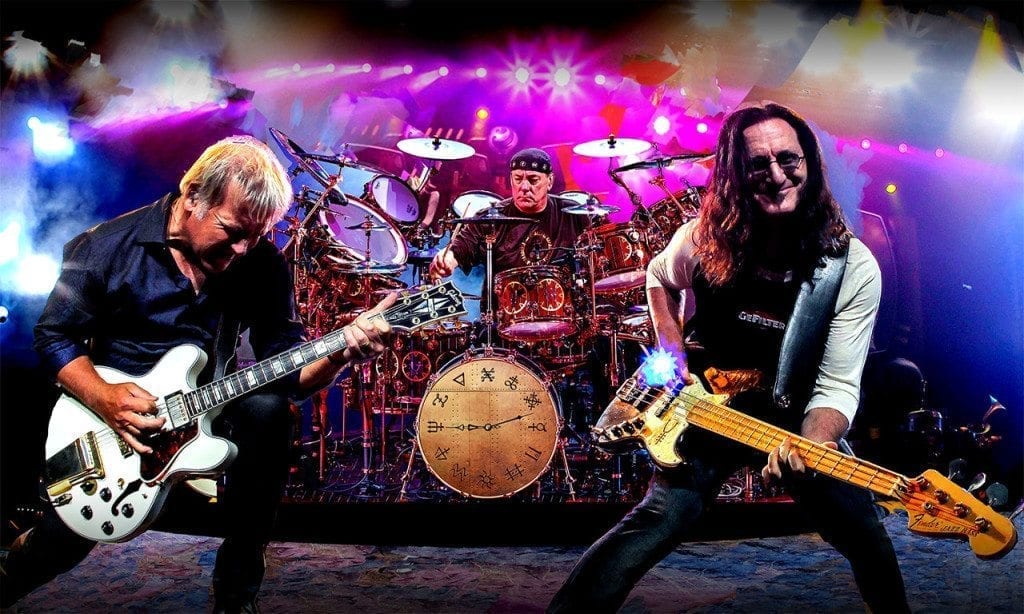 5) Rush
June 12th at the United Center
With 40 years and 40 million records under their belt, Rush is back to celebrate their tremendous success. Let's not forget about their three multi-platinum albums & Rock and Roll Hall of Fame induction. And they're still kicking! Did we mention their latest studio album won the Album of the Year from the Progressive Music Awards? It did. And hey, Neil Peart is one of the best drummers ever, but you probably already knew that.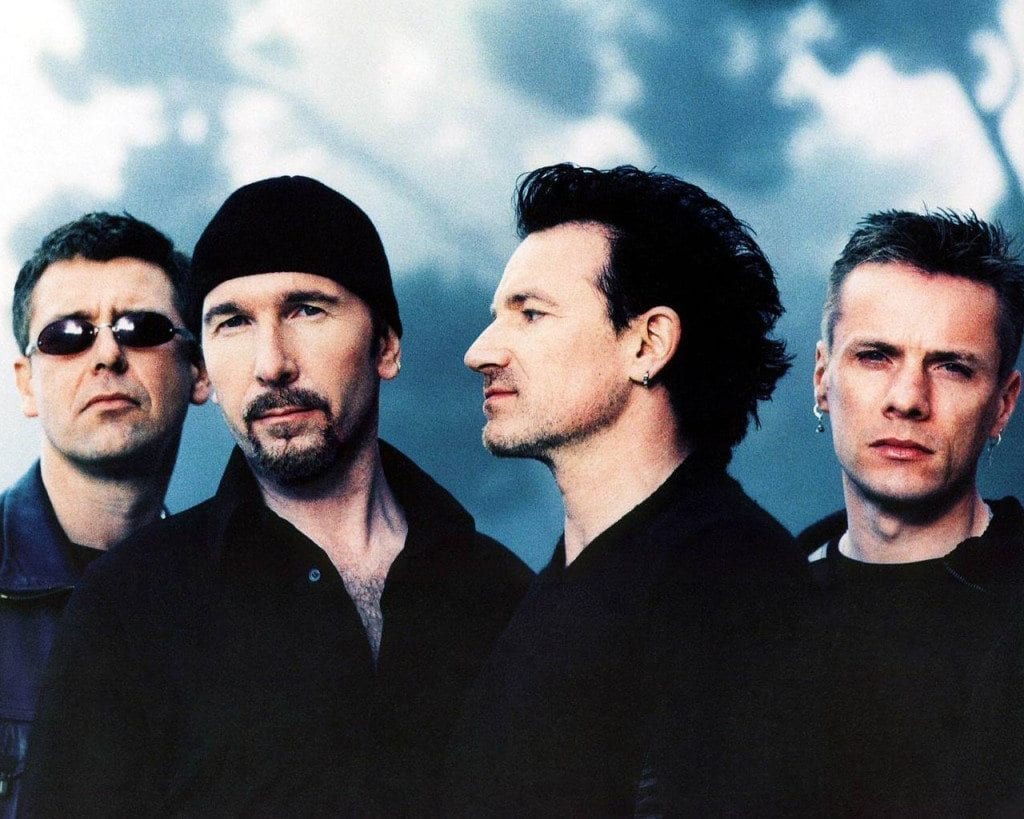 4) U2
June 24-25, 28-29, Jul 2nd at the United Center
I was going to make some incredibly terrible U2 puns to start this one off, but I decided I probably shouldn't torture you like that (you're welcome). A large majority of you either have possession of, or have access to their last album, Songs of Innocence, which was released for free on iTunes not too long ago. You might be surprised to find out that the album is actually their 13th studio release, but then again it's hard to be surprised when it comes to U2's accomplishments nowadays.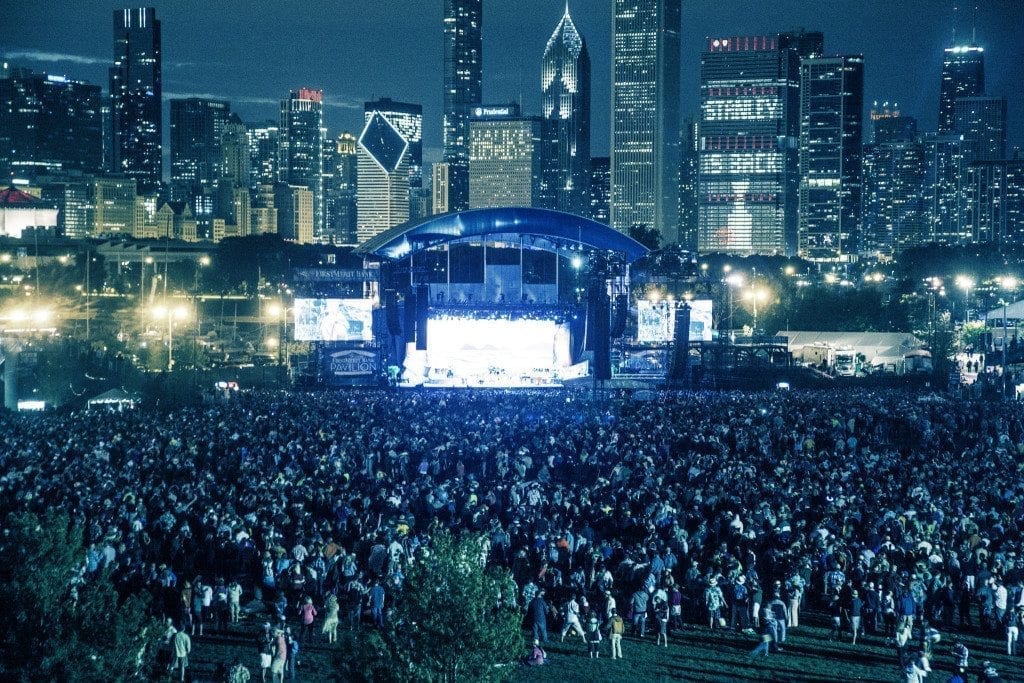 3) LakeShake Festival
June 19-21st at FirstMerit Bank Pavillion
Who likes country? (I do!)
This year's three-day country fest features some of the hottest acts around: Dierks Bentley, Florida Georgia Line, and Brad Paisley. That isn't it though. (You can check out the full schedule here.) If you haven't been to the venue, it's worth checking out. It has the best city views of any other music scene in Chicago.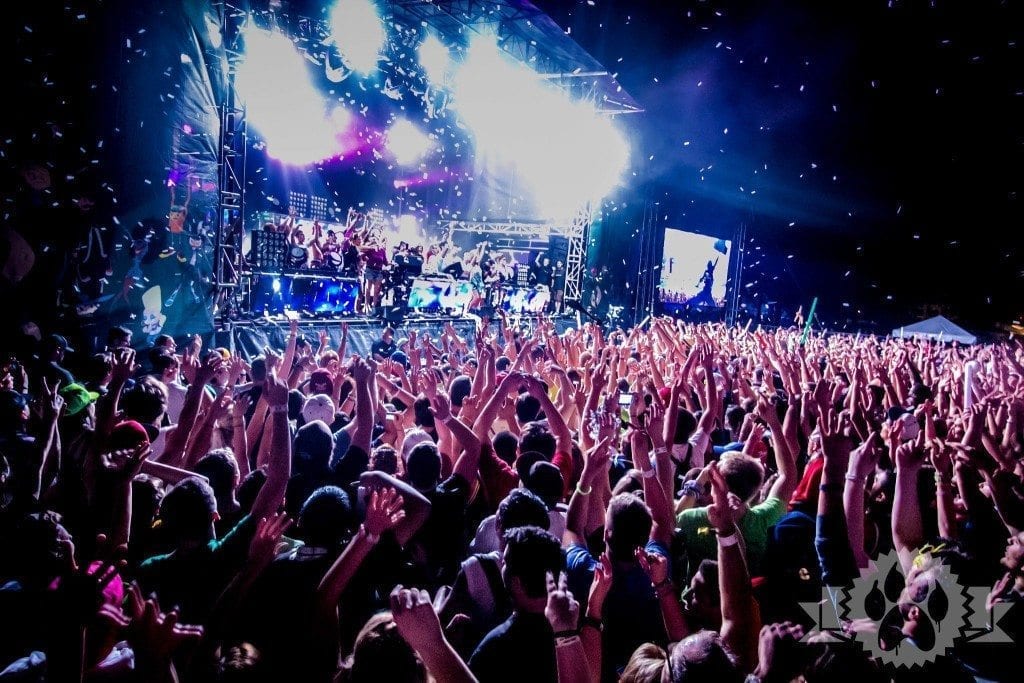 2) Spring Awakening
June 12-14th at Soldier Field
If you're into EDM, or (for our elder readers) electronic dance music, this is about as good as it gets. People now come from across the globe to attend this festival that began in 2012, and there has even been talk of expanding it to other states because of its popularity. Some absolutely huge acts are headlining the fest: Zedd, Hardwell, Tiesto, Afrojack, Skrillex & Diplo, and Eric Pyrdz to name a few. For the first time, this year's show will be 18+ instead of all ages, so plan accordingly.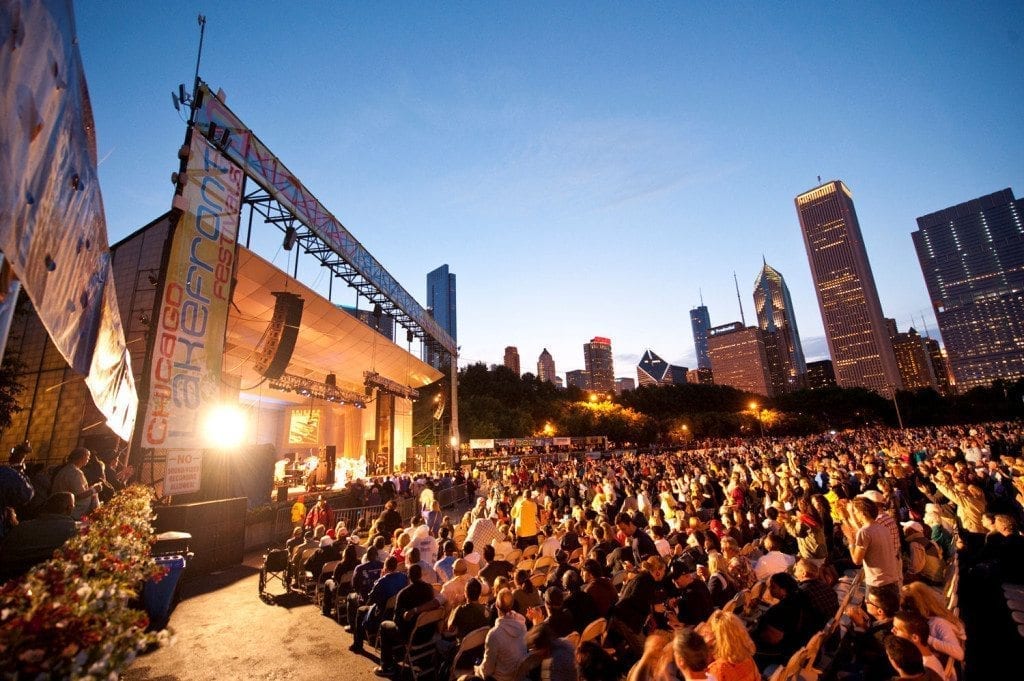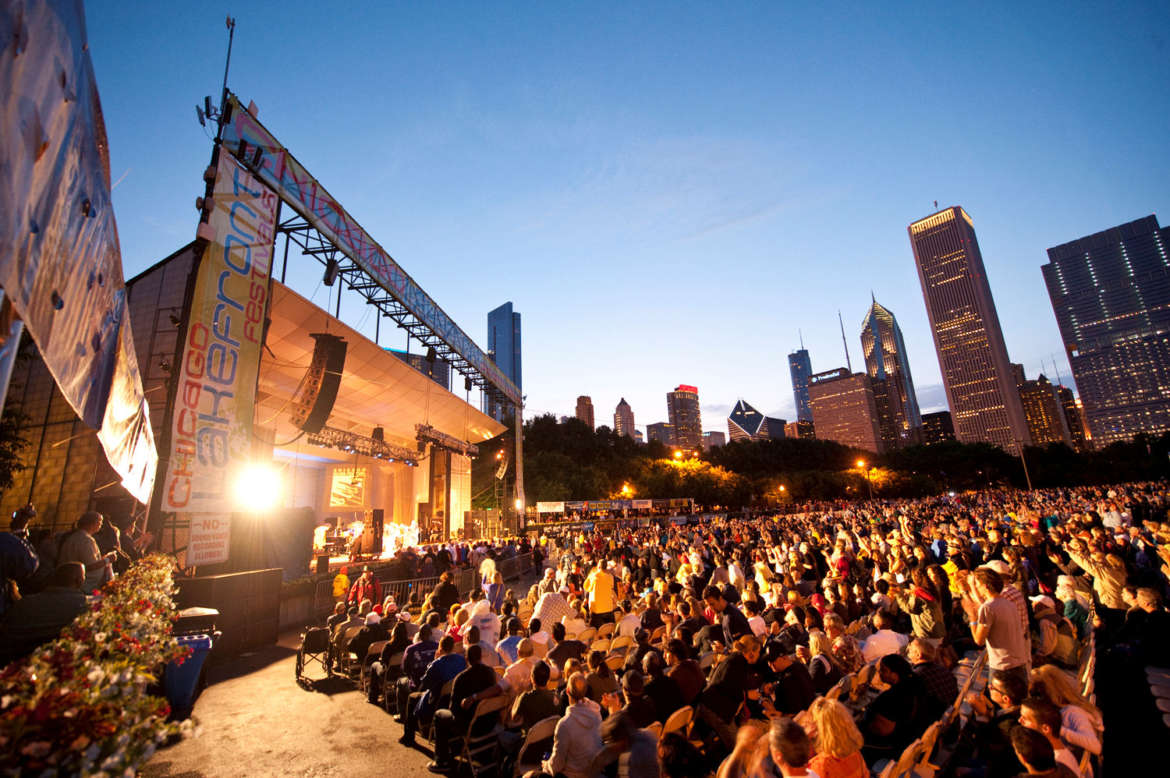 1) Chicago Blues Fest
June 12-14th at Grant Park
If you're just not into the whole dance music thing, don't fret. Chicago Blues Fest takes place over the same three-day period as Spring Awakening, and it's one of the most fun events out there. This year's headliner is Buddy Guy, and there's sure to be a tribute or two to the late B.B. King, who passed away recently. This fest ranks number one because, not only is it extremely entertaining, it's free.
Not to mention it's located at Grant Park. Who doesn't love Grant Park?