July might be our consensus pick for best month of the year. Summer is in full swing and there are events, festivals, and shows everywhere you look.
Here are our picks for the Top 10: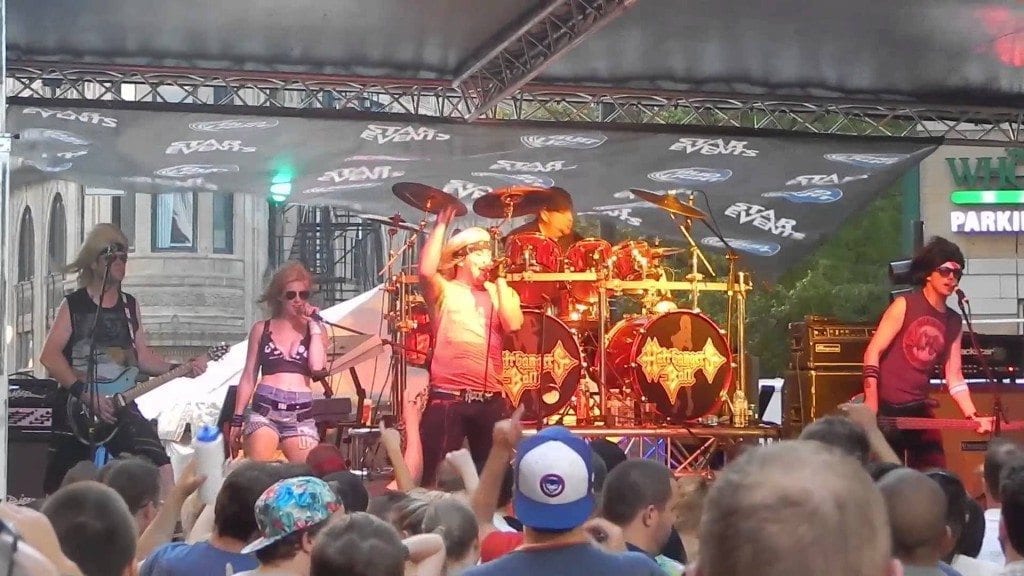 10) Taste of Lakeview
Saturday, July 11th to Sunday, July 12th at 3200 N. Belmont
Formerly known as Rock Around the Block, the Taste of Lakeview is a lot like the Taste of Chicago, but with some unique differences. Clearly this fest is on a much smaller scale, but it's able to offer street performances and arts & craft vendors because of that. Of course, these things are just the icing on the cake when you look at the food and music options.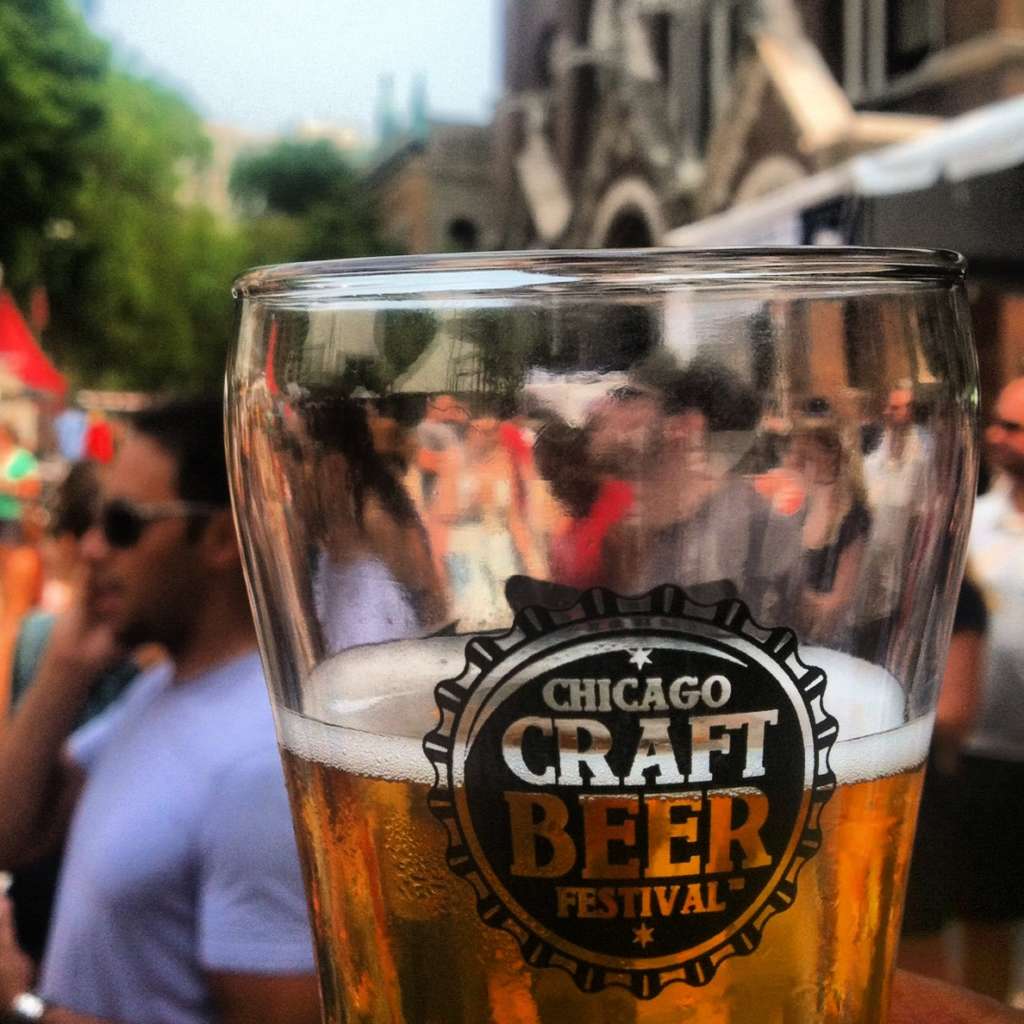 9) Chicago Craft Beer Festival
Saturday & Sunday, July 18-19 on Sheffield between Webster and Fullerton
Noon to 10 pm Daily
With the popularity of craft beer steadily increasing each year, Chicago Craft Beer Fest has continued to do the same. This will be the fest's fourth year, and it consists of tented areas that allow you to sample more than 80 different craft beers from local breweries (and microbreweries!). Some of the highlights include Lagunitas, Bells, Sierra Nevada, Goose Island, and Magic Hat. You can get tickets and more details here.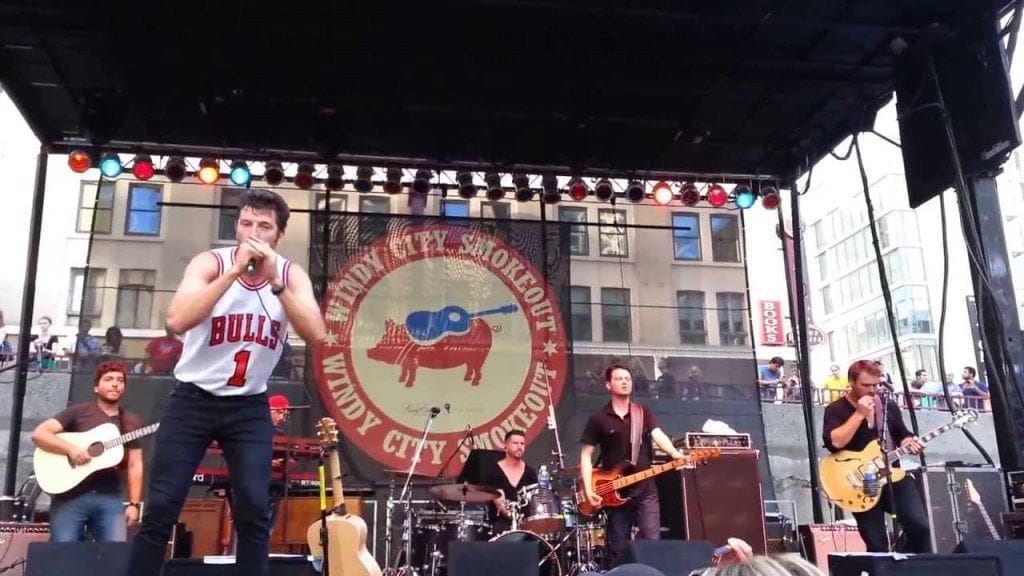 8) Windy City Smokeout
Friday, July 10th – Sunday, July 12th at Grand and the Chicago River
Windy City Smokeout is the perfect combo of three things: the BBQ, the bands, and the beer. There are 10 different BBQ vendors attending (and one of them is Bub City, my personal favorite). There are no true headlining musical acts, but you can check them all out here. Last (but certainly not least) the beer! Goose Island, Shiner, Founders, Bell's, and more.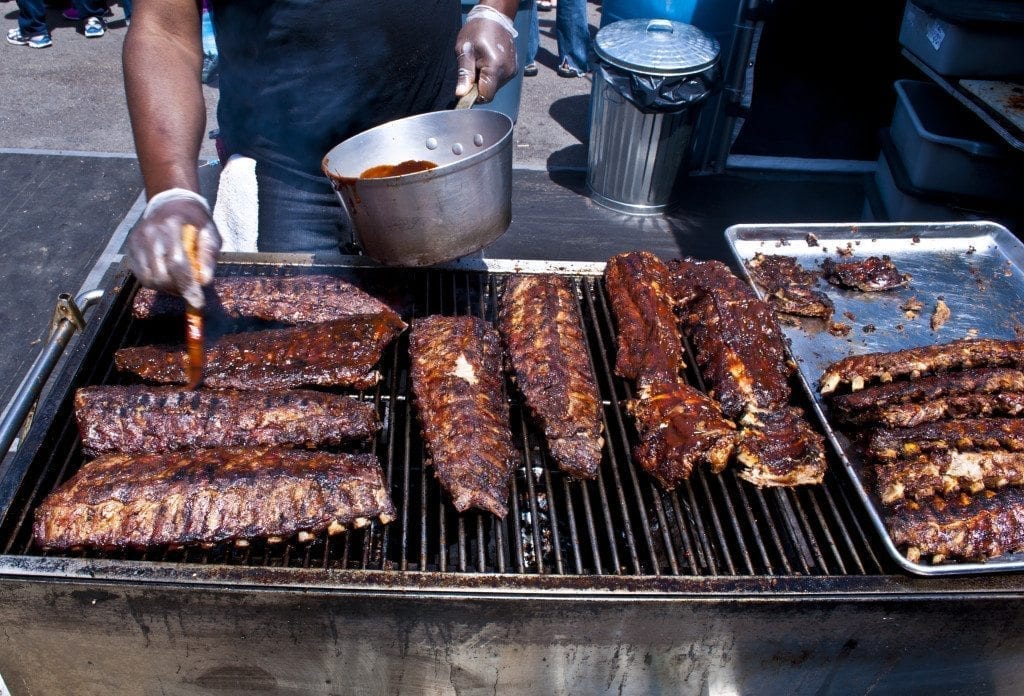 7) Windy City Ribfest
Friday, July 3rd – Sunday, July 5th at Lawrence & Broadway
Mmm, Mmm, Mmm. We love our ribs over at here at the Genie, so this one was kind of a no-brainer. Rib vendors in attendance: Sweet Baby Ray's, Texas Lightning BBQ, and Chicago BBQ company – among others. Musical acts headlining the fest include Rod Tuffcurls & the Bench Press, Trippin Billies, and Lucky Boys Confusion.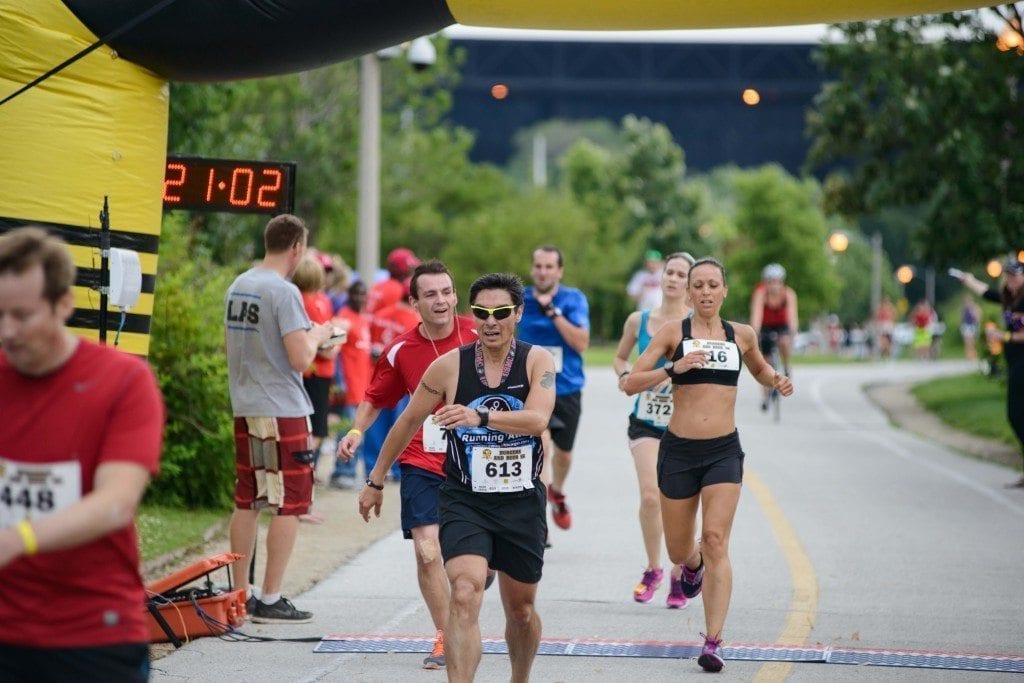 6) Burgers and Beer 5K
Monday, July 13th at Soldier Field
7 pm to 9pm
This one may not be as big as those ranked below it, but it gets bonus points for its amazing concept. Basically, you run a 5K, and you're greeted with a beer and burger as you cross the finish line. All other 5K's are officially on notice.
5) Wicker Park Fest
Saturday, July 25th – Sunday, July 26th on Milwaukee from North Ave to Paulina St.
Music and food, typical fest stuff right? Not in this case. Wicker Park Fest fuses these together with the unbeatable culture of the area, and the results are spectacular. It's only $5 to attend, and if nothing else, at least you'll get to walk down the street with a beer in your hand.
Check out the really cool promo video above featuring last year's highlights. If you're on the fence about this one, it's sure to change your mind.

4) Square Roots Festival
Friday, July 10th – Sunday, July 12th at Lincoln Square on Lincoln Ave between Montrose and Wilson
60+ acts over two indoor and two outdoor stages, gourmet local food, 30+ craft beers, and family-friendly activities. Notable beer sponsors include Two Brothers, 5 Rabbits, and Lagunitas. Family activities consist of an instrument petting zoo, art tent, face painting, swing set drum kit, inflatables, and a community quilt that kids can draw on. Yeah, it has pretty much everything.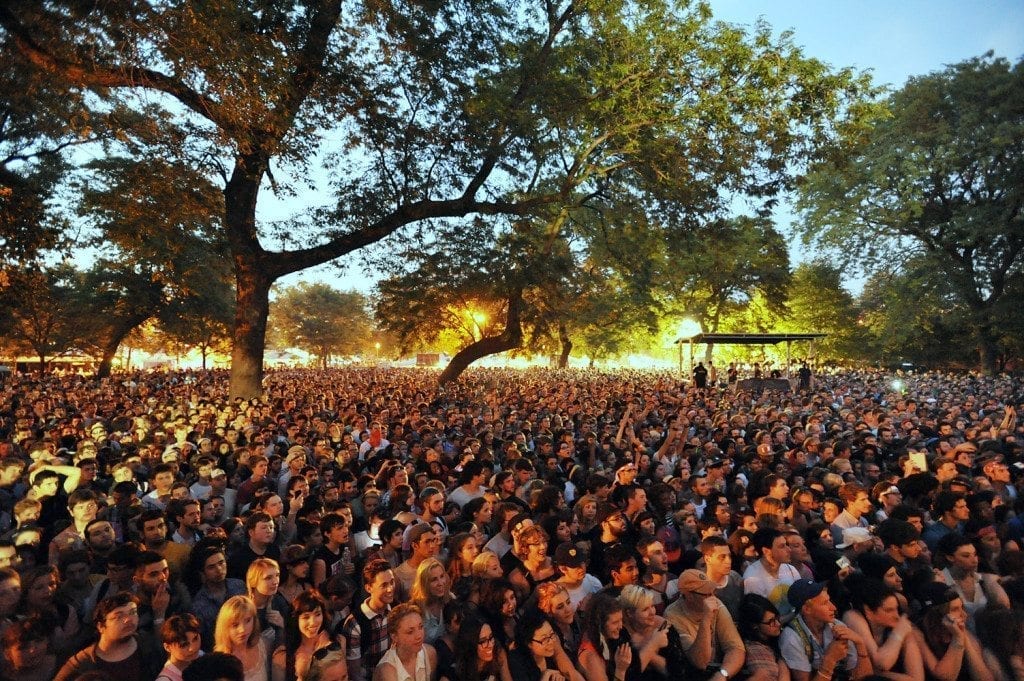 3) Pitchfork Music Festival
Friday, July 17th – Sunday, July 19th at Union Park
Pitchfork often takes a back seat to larger music fests like Lollapalooza, but it has a pretty solid lineup and plenty of things to offer that Lolla doesn't. There's Flatstock, a large poster show/sale, the Chirp Record Fair, Coterie Chicago Craft Fair, and the Book Fort (an interactive book fair). But let's get to the point, headliners are Chicago's very own Chance the Rapper, Wilco, and Sleater-Kinney. Three-day passes are already sold out, but you can still get single-day passes for $65/piece.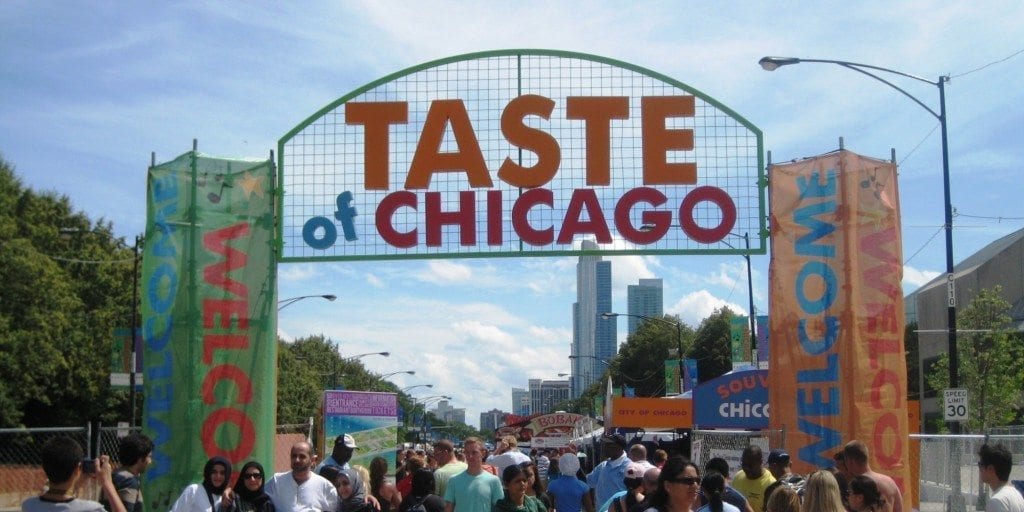 2) Taste of Chicago
Wednesday, July 8th to Sunday, July 12th at Grant Park
This year's food fest goes from July 8th to 12th and it features free admission, as always. Obviously, there will be a ton of food, and we have the complete vendor list on our Taste of Chicago write-up. The Bud Light Stage is where you'll find a majority of the musical acts, and they're all free. You can see a schedule of all the entertainers on this stage here. One band you don't want to overlook, American English, a freakin' awesome Beatles cover band that will be there on Sunday. All of the headliners will be playing at the Petrillo Music Shell though. The top acts include Weezer, Erykah Badu, The Chieftains, Spoon, and Maze featuring Frankie Beverly. Take note that the shows at the Petrillo Music Shell are not free, but you can buy tickets for them here.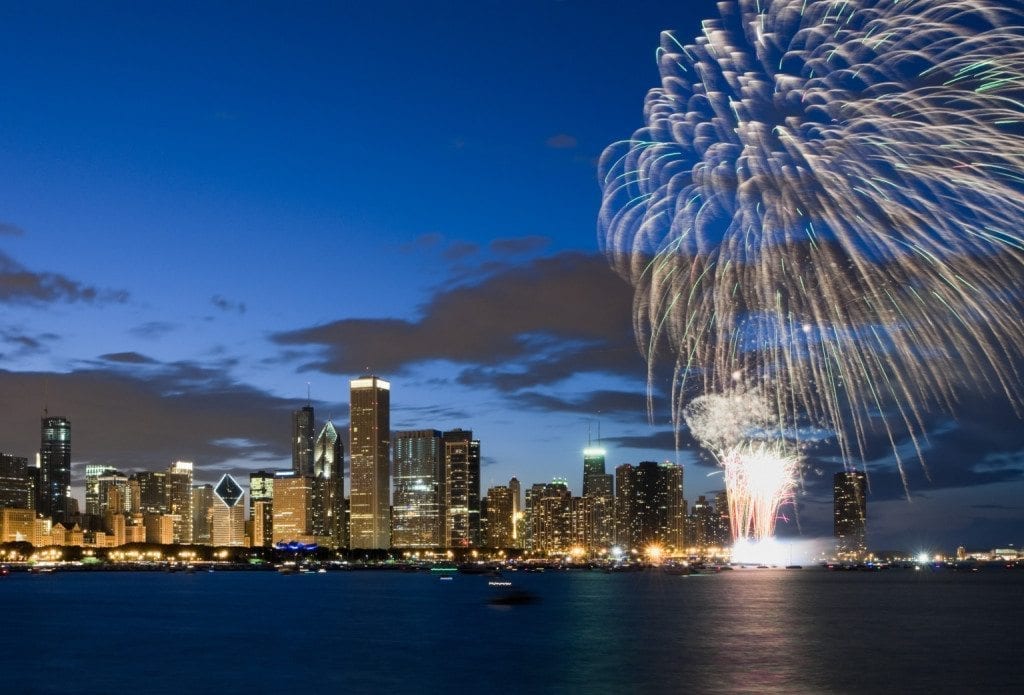 1) Fourth of July
Saturday, July 4th (duh)
As one of the largest holidays in the U.S., we couldn't not rank the 4th as numero uno. While most people tend to spend the day cooking out with friends and family, there are still numerous activities to check out in Chicago as well. Why not make a stop at the Windy City Ribfest or Navy Pier before checking out the spectacular fireworks show at night? Here are 9 of the places to watch fireworks in the city.
These are your Top 10 Events for July 2015.