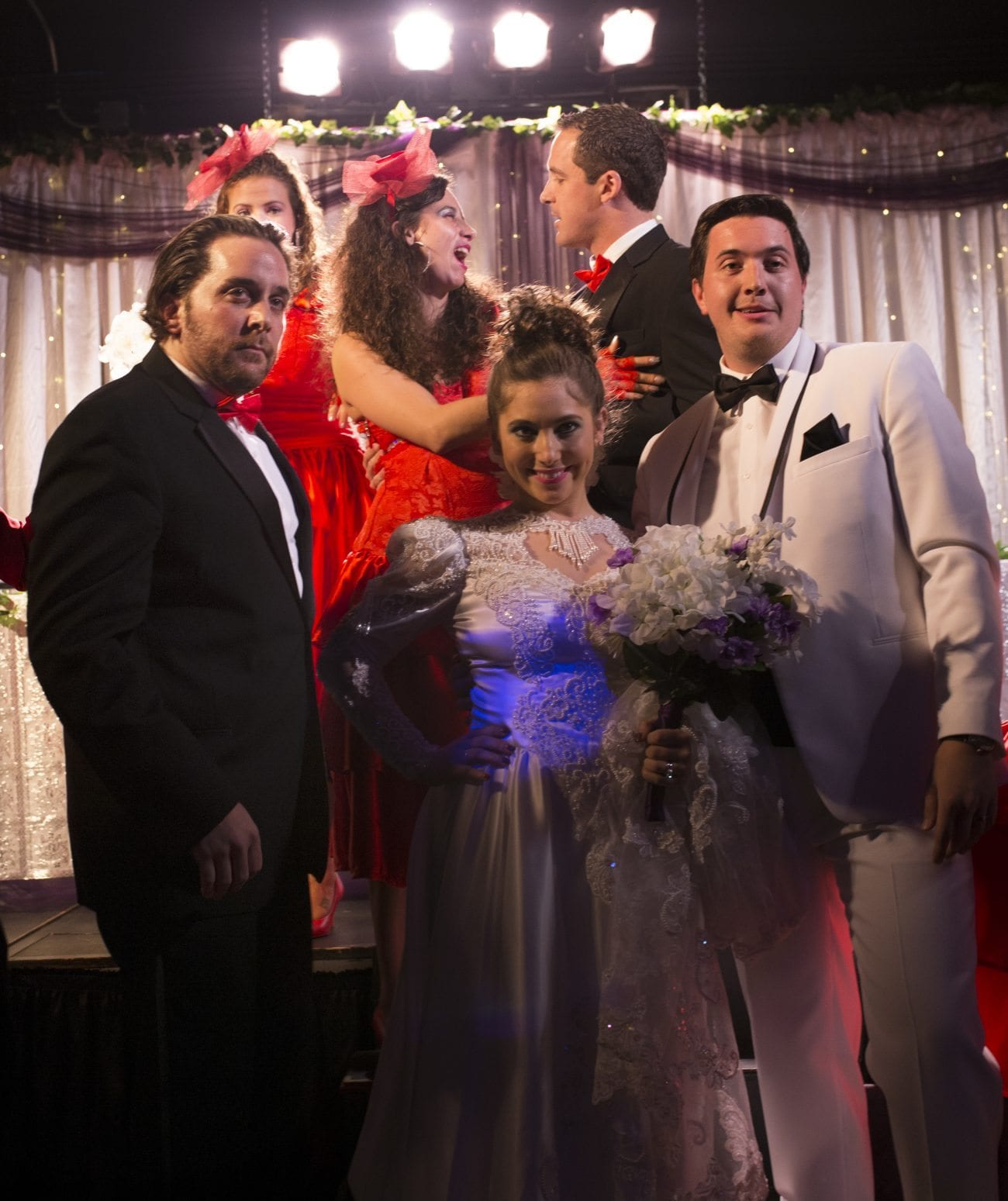 Feel Like a Part of the Family at Tony n' Tina's Wedding!
We joined the fun, fights, and family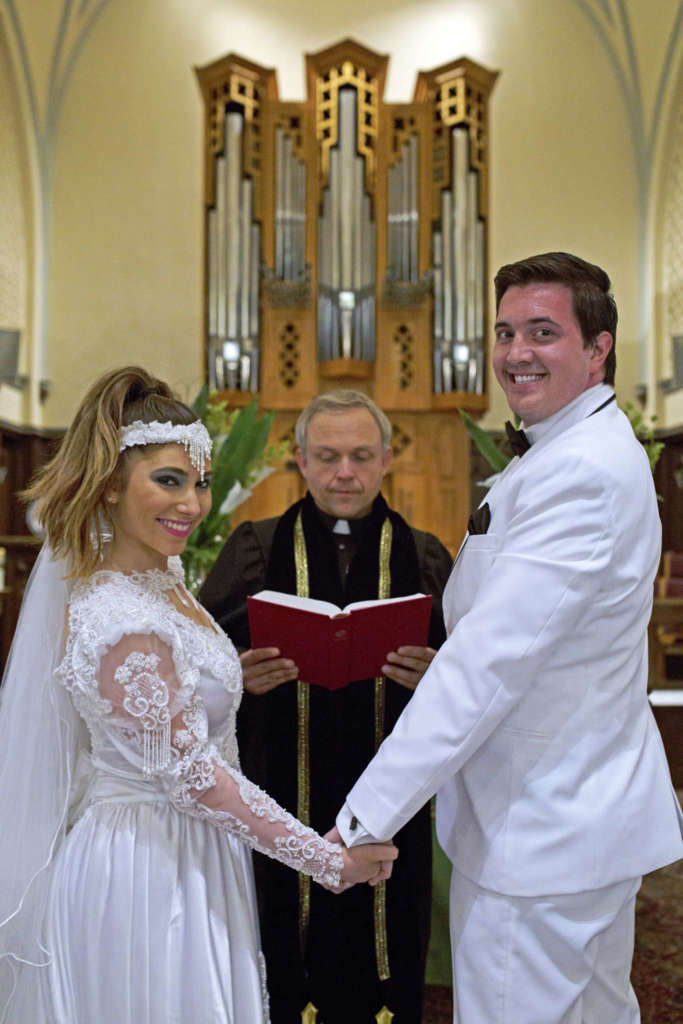 The fun begins the moment you arrive at the church. Father Mark welcomes you onto the steps, a photographer is waiting to take your picture, and Sister Albert Maria is nervously handing out song sheets. Presented by the original New York producers in conjunction with Chicago Theater Works, Tony n' Tina's Wedding is now back only through December 30.
The show played for an incredible 16 years in Chicago and entertained more than one million audience members. Presenting a hilarious, full wedding experience from the 'I do's' to the buffet to the bouquet toss, Tony n' Tina's Wedding starts at a real church – Resurrection Church at 3309 North Seminary Avenue in Chicago. Here the true family dynamics are introduced; the feuding in-laws, the disgruntled ex-boyfriend, and the preggie bridesmaid. Then the action moves just one block away for a full meal and reception with dancing, more fighting and lots of surprises at Vinnie Black's Coliseum (Chicago Theater Works) at 1113 West Belmont Avenue, in the heart of the Belmont Theatre District.
Tony n' Tina's Wedding is a hilarious, all-inclusive interactive night of entertainment that makes you really feel like you're a part of the family, never mind which side! Guests are even encouraged to wear their 80s finest, big hair and all. Directed by Paul Stroili, an original cast member in the Chicago production, he knows how to create drama and keep the audience laughing. From the wedding ceremony to the high-energy reception, complete with an Italian-style meal, champagne toast, and wedding cake, you'll celebrate alongside Tony and Tina and 23 of their closest family and friends.
Mitchell Conti as Anthony Angelo Nunzio Jr (Tony) is a handsome, sweet and a doting groom. The beautiful Hannah Aaron Brown stars as Valentina Lynne Vitale (Tina), who loves her Tony but is mortified by her mother and the wedding party's antics, which are hysterical to the audience. Rory Zacher as Dominick Fabrizzi is high-energy, always looking for fun or a fight. Tommy Taylor as Tony Nunzio, Sr and his trophy gal Jessica Scott as Madeline Monroe are a hoot, stealing just a little too much of Tina's thunder…and Tina's not having it. Every ethnic group gets in on the action as the crowd dances to YMCA, Hava Nagila and Roll out the Barrel. Listen as the bridal party visits all the tables and dishes the dirt. You can't leave this wedding without having a great time!
Tickets for premium seating closest to the stage and dance floor are $85. Show times vary on Friday, Saturday, and Sunday. To purchase tickets visit http://tonylovestina.com/.