Where did the time go? How is it August already!? Well, in that case, we better catch summer's tail and make this month count, for real. So, allow me to skip all chitter-chatter and get straight to the point — here is your list of things to do in Chicago this August, from art to music to food and drinks. Whether you're planning a date night out, coordinating a staycation weekend, or renting a charter bus to see it with a large group, we're here to hook you up to the best itinerary ever!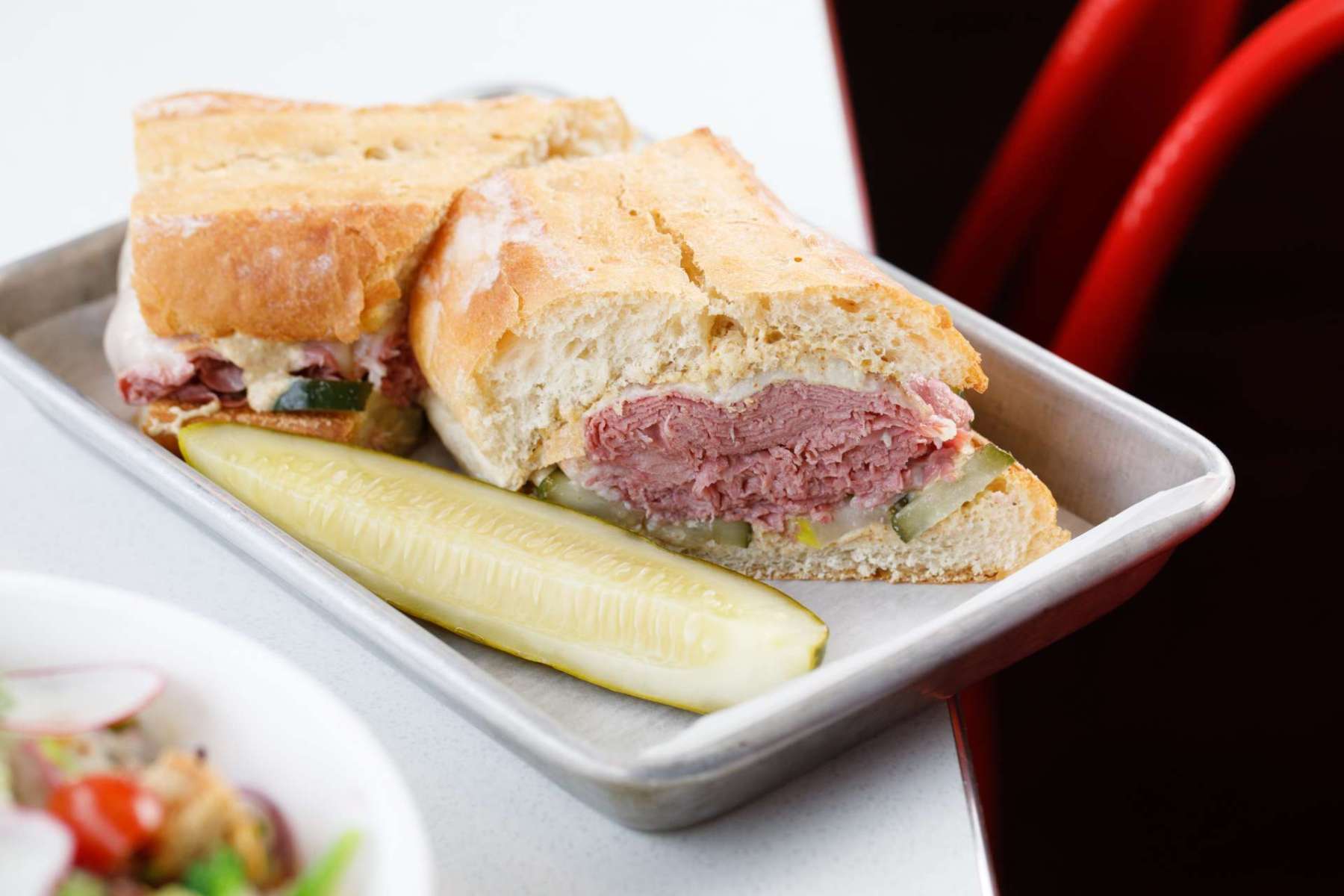 National Sandwich Month
Chicago is never short of solid sandwich options! After all, so many of us are hustling for our future and could always use a midday pickup. From Italian subs to the famous Bretzels, Chicago has everything you could ever ask for when it comes to sandwiches. Not sure where to go? Check out our house pick of the best sandwiches in town — we are updating this list to include more spots we've discovered since last year!
Celebrate Pippin's Tavern's 48th Anni
Pippin's Tavern is celebrating its 48th anniversary in Chicago this August! Pippin's will feature "48" themed specials to celebrate its anniversary this month during their happy hour from 4-6 pm Wednesday-Friday. These specials include $0.48 oysters (limit 6 per check), $4.80 Pippin's Gold brewed by Spiteful Brewing, the infamous Pippin's 75 cocktails, reimagined with rhubarb for $4.80. Pippin's will also host a celebration on August 10th, and the first 48 customers will receive a special anniversary shirt. And if your crew needs a reliable ride home after a few drinks, consider booking a Chicago charter bus so the pros can be your DD.
National Oyster Day has passed, but that will not stop us from shucking more delicious oysters! Stop by the best oyster bars in Chicago — even better, catch them during happy hours! And tell us, are you Team East Coast or Team West Coast when it comes to oysters?
Visit Found Kitchen + Social House Before They Close
We're so bummed that Found Kitchen is closing… 🙁 If you're an Evanston resident like me, you know you loved that place. But hey, summer is not a time for heartbroken farewells. Instead, let's send them off with a high note by paying them a visit before their closing date, October 2nd.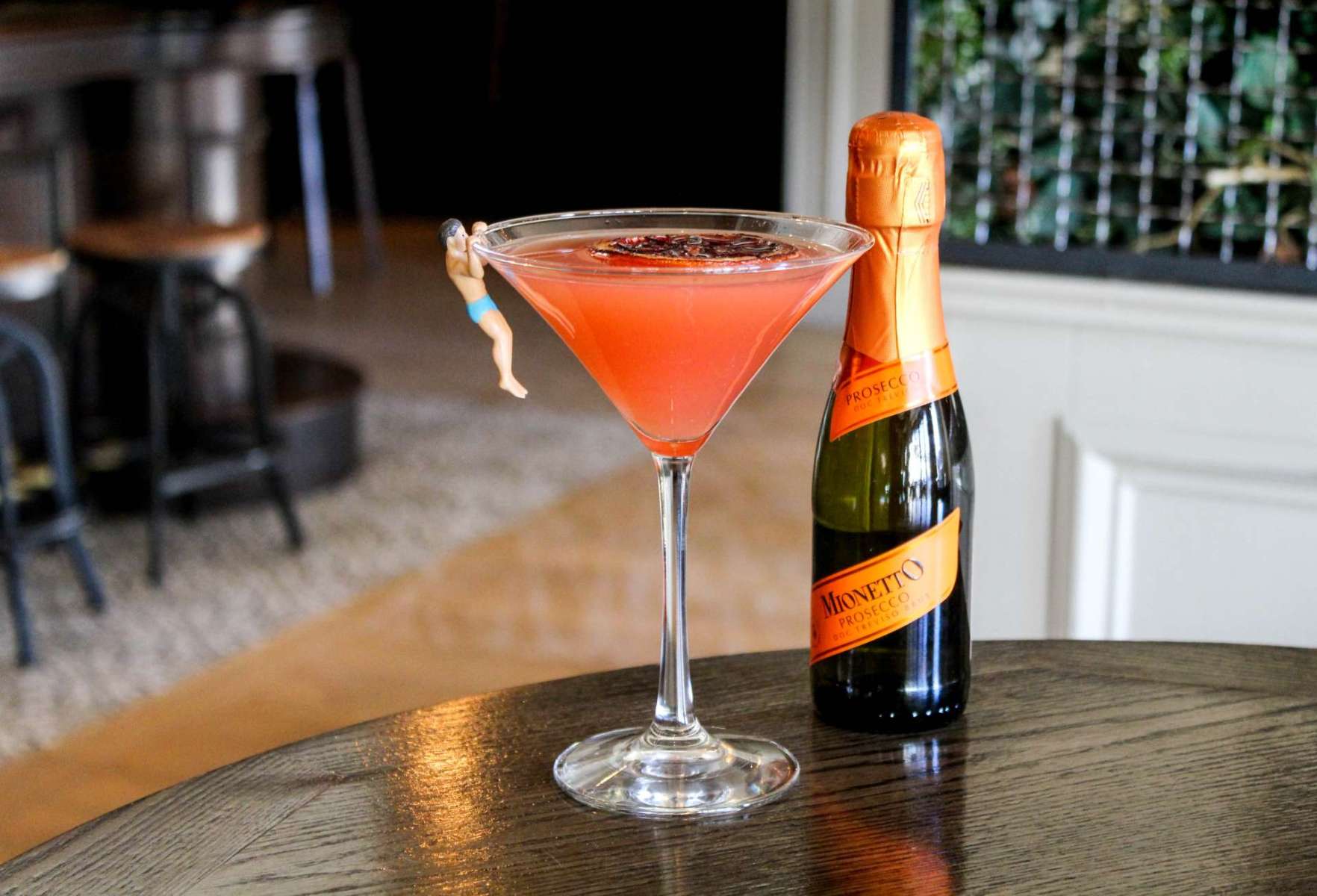 Try a "Barbicore" Cocktail
With all the recent buzz around the upcoming live-action Barbie movie, the 'Barbiecore' aesthetic is taking over. So, if sweet drinks are your thing, try these bright pink summer cocktails from your favorite bars in Chicago! At FireLake Grill House & Cocktail Bar, the 'Barbiecore' trend's pink hues are featured in the bar's new Little Pink Corvette cocktail. Meanwhile, LG's Bar & Kitchen introduces the Pornstar Martini to their lineup, served with a Prosecco split and "Drinking Buddy" garnish.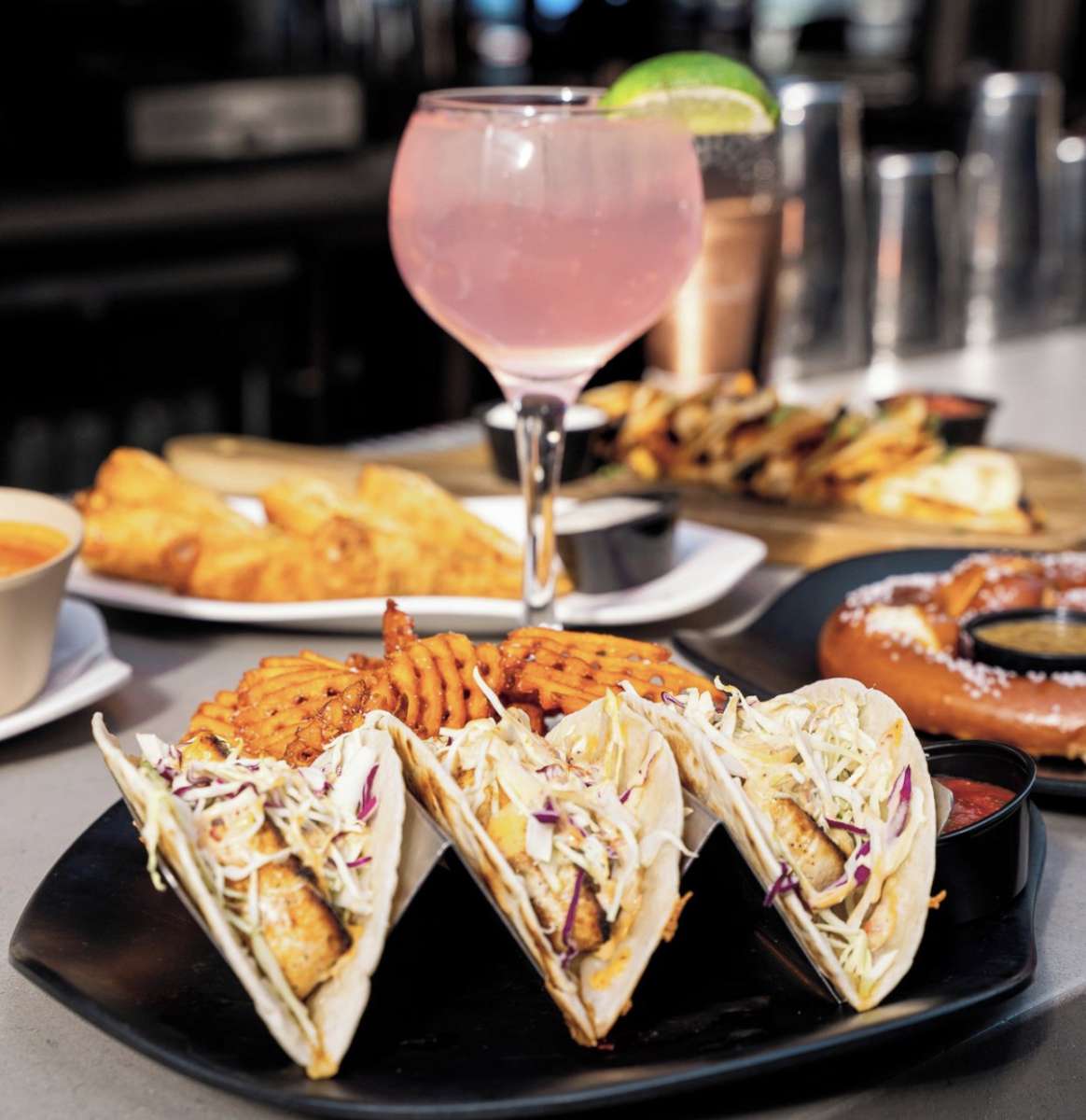 Join Benchmark's Annual Wine Mixer
The Sixth Annual Catalina Wine Mixer by Benchmark is here! Originally inspired from the hilarious comedy movie Step Brothers featuring Will Ferrell and John C. Reilly, Benchmark's annual event features a variety of delicious food and wine for visitors.
On Wednesday, August 17 from 6-8 p.m., fans can enjoy this experience with delicious appetizers, over 30 wines to taste from, music, raffles and more for just $20 at Benchmark. What are you waiting for? Grab your tix here!
Grab a Cold One
Aug. 5th was International Beer Day. But if anyone thinks we'd limit our beer celebration to one day, they're too naive! Grab a cold beer before the temperature drops at one of your favorite joints. Try Kirkwood Bar & Grill or Gaslight if you're into international beers. Both spots have plenty of imported cans, but also rare micro & local beer finds. Alternatively, follow the advice in our summer beer guide!
In 1923, Tokyo was devastated by the Great Kantō earthquake. Despite the destruction caused by this natural disaster, the city developed at an astounding rate over the next few decades. During this period, a number of printmakers documented their impressions of the city's ruin and rebirth.
While some of these prints depict the remnants of destroyed buildings, many more show people enjoying the city's new developments. Now, art and history lovers have the rare opportunity to admire these unique prints in person at "Recollections of Tokyo: 1923–1945" at The Art Institute.
Yayoi Kusama's infinity room alone is enough reason for you to pay WNDR Museum a visit this August. However, they also have a ton of other cool exhibitions that will truly show you what an immersive art experience should look like. Dance on a reactive light floor, or explore local performing talents at Boxed In, a rating installation. Trust us, every visit to the WNDR Museum is a new experience.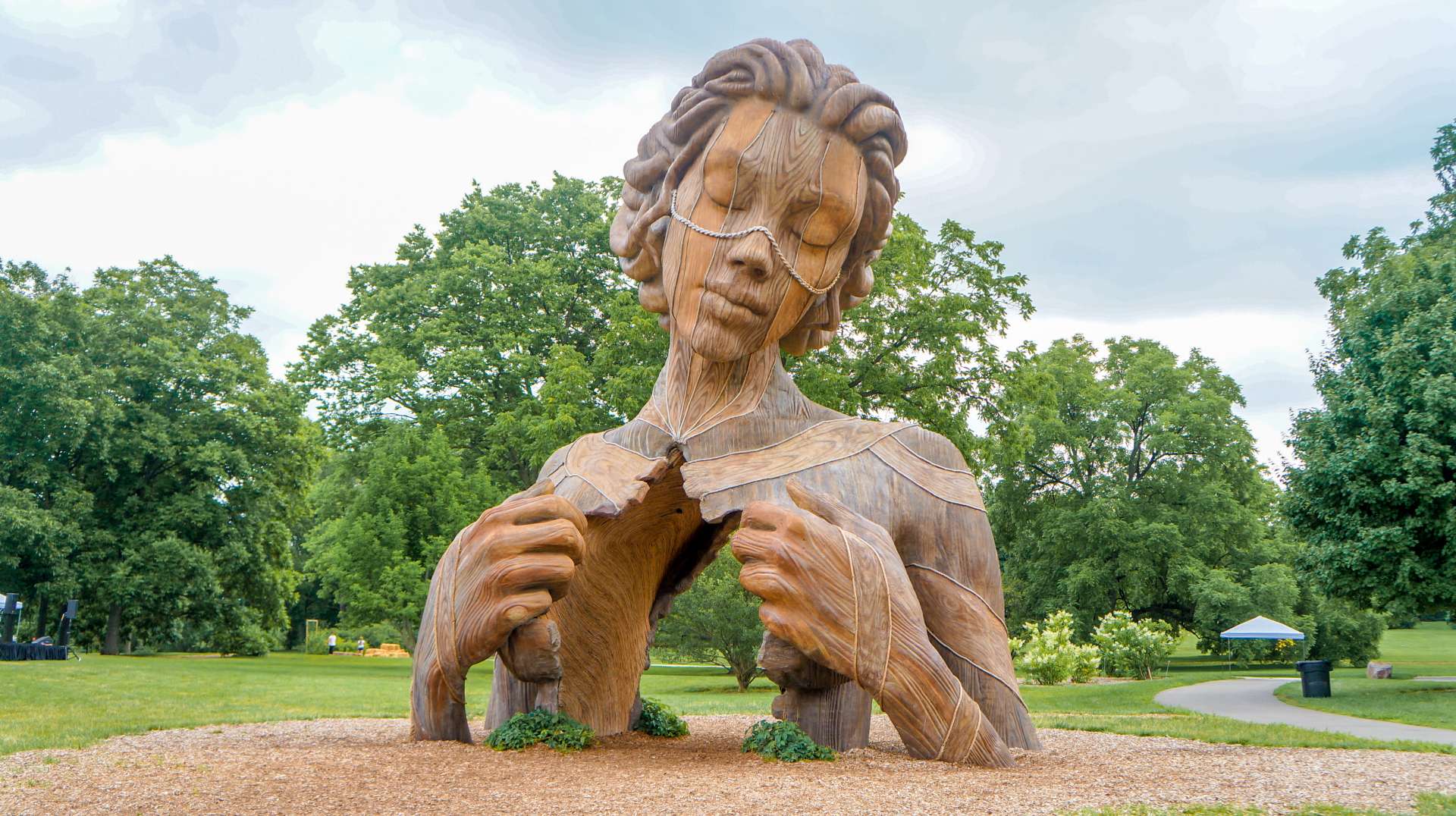 Tour The Morton Arboretum
Now is your last chance to view the Human + Nature installations at the Morton Arboretum when it's still warm and green out, since the exhibition only runs through March, 2023. Hike miles of beautiful trails and watch the giant sculptures emerge. Reconnect with nature and experience outdoor art in a whole new way. You can also explore rare species from around the world and many specialty booths and activities at the arboretum. GA tickets are available via their website.
Hello, Dolly
HELLO, DOLLY!, the musical adaptation of Thornton Wilder's hit play "The Matchmaker," bursts with humor, romance, and some of the greatest songs in musical theatre history. Experience this charming Broadway hit directed and choreographed by 2-time Tony Award nominee Denis Jones. Musical direction is by Jeff Award winner Ryan T. Nelson. With themes of hope, second chances, and human connection, this production is as relevant as ever to today's times. HELLO, DOLLY! will run at The Marriott Theater from August 31 thru October 16.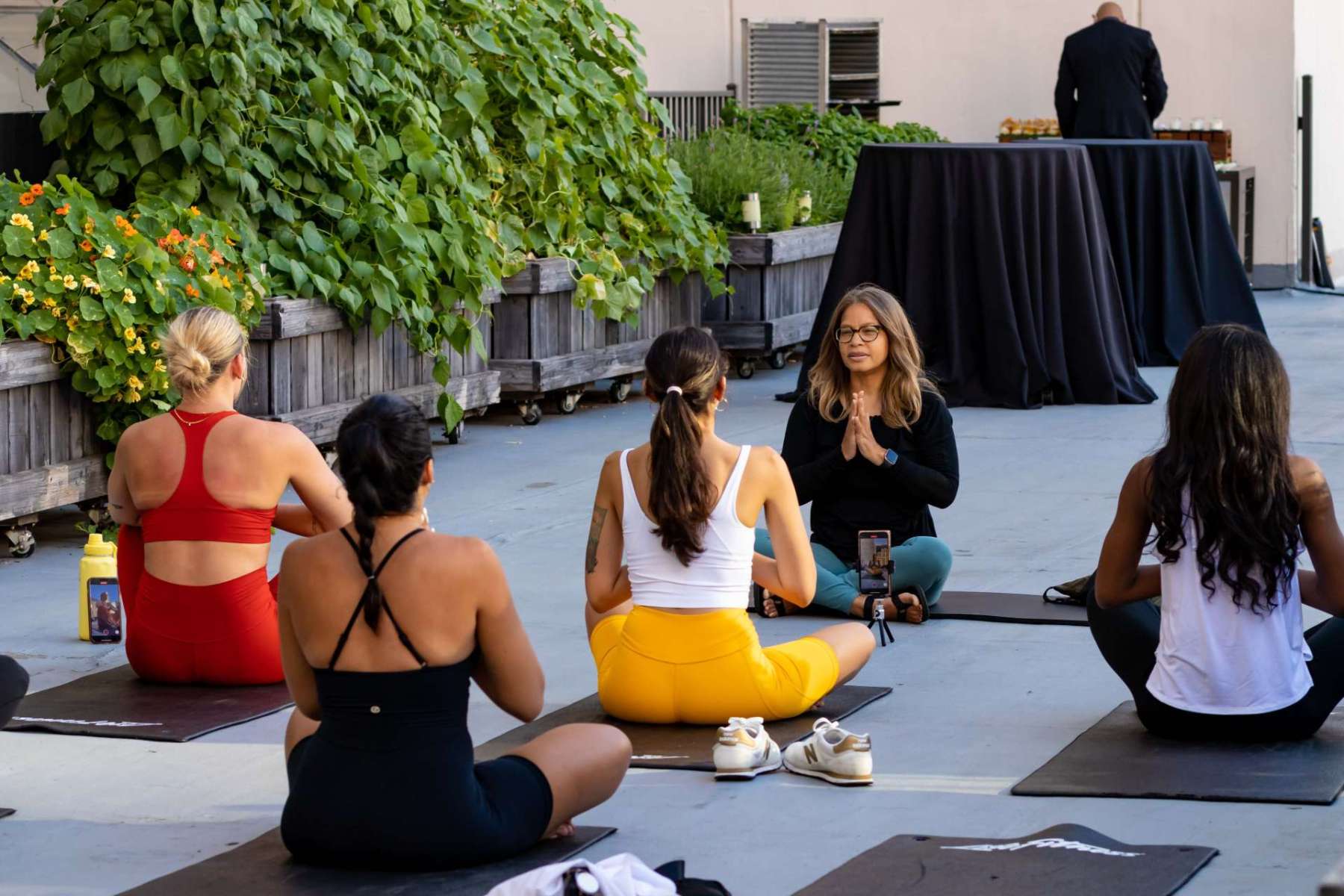 The Summertime Wellness Series features a 45-minute fitness class followed by light bites and cocktails in the Marriott Mag Mile's rooftop garden. Enjoy breathtaking views of the Chicago skyline as the sun begins to set while you wind down with a light workout at the end of the day. Bites and cocktails feature ingredients from the Marriott's rooftop garden. Tickets for the class are $50 each. All classes are from 6:00pm – 7:30pm.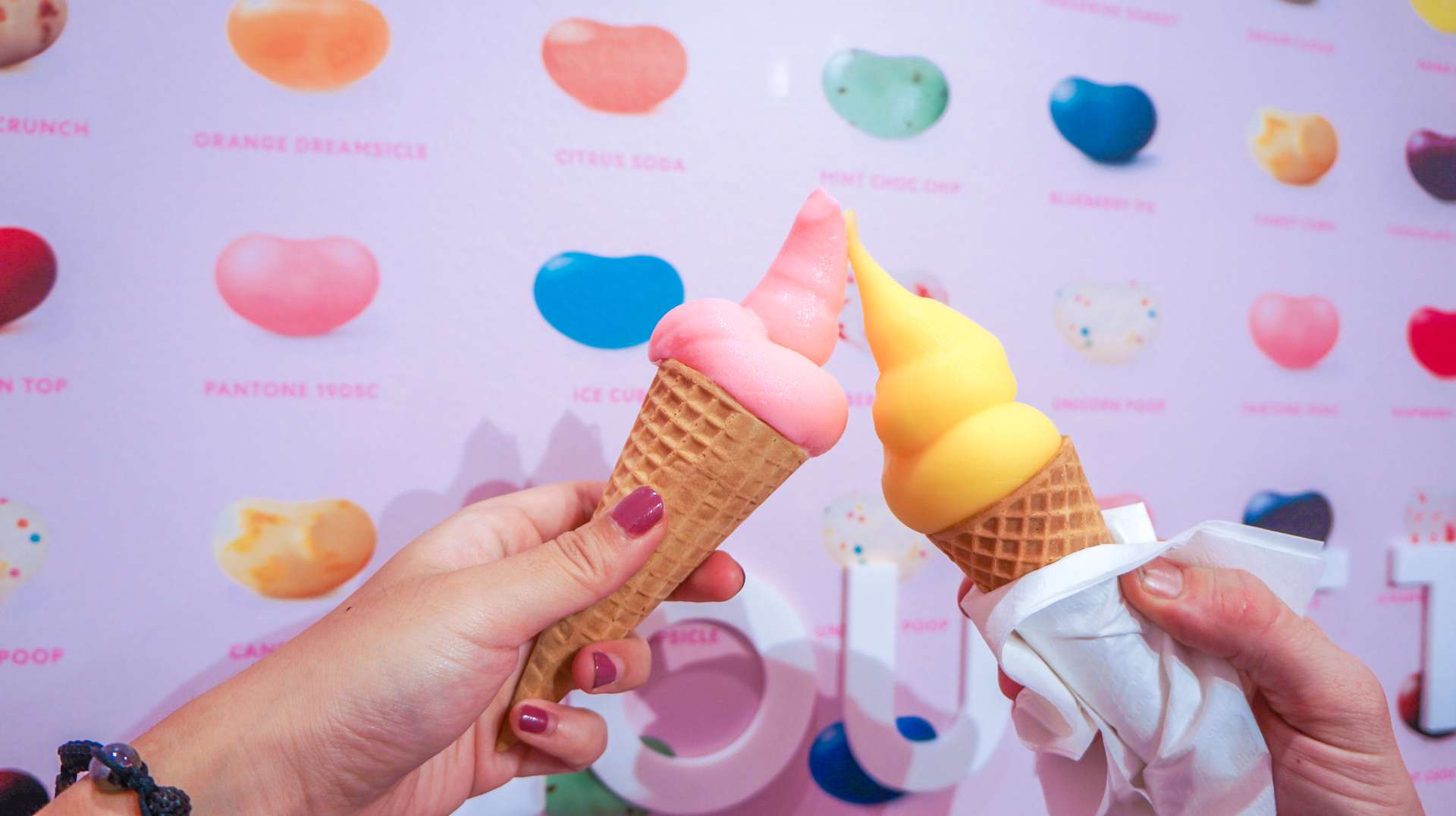 Visit the Museum of Ice Cream
Looking for things to do in Chicago this August? You have to visit the Museum of Ice Cream, then. This pink, sweet, fun establishment is the latest buzz among Chicagoans. From ice cream hot dog to the best strawberry shake to a sprinkle pool to bury yourself in… We can't say enough good things about MOIC. Oh, did we also mention the museum has an ice cream lab where you can create your dream flavor? And feel free to tour the beautiful Tribune Tower afterward and admire the gorgeous interiors.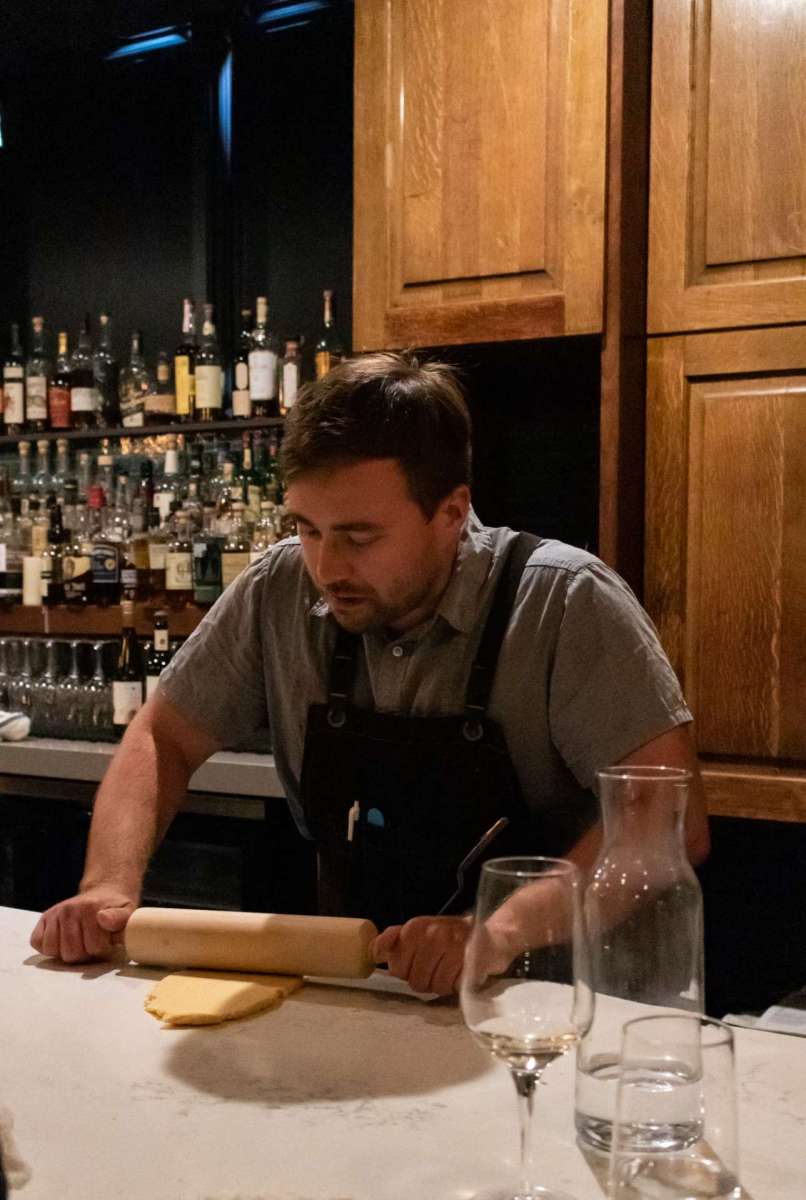 Learn from the best about pasta making on August 20th!
Chef Noah Zamler at The Press Room is hosting an intimate and hands-on pasta-making experience for pairs of two with his new Basta Pasta series. His class offers a Tour of Emilia-Romagna pasta, where guests will learn how to make the classic Italian noodle Garganelli and all about the Emilia-Romagna region of Italy. Foodies in the class will receive recipe cards to make the pasta and sauces, a pound of pasta to take home, and a seated lunch to sample tagliatelle alla bolognese, garganelli al friggione and nidi di rondine.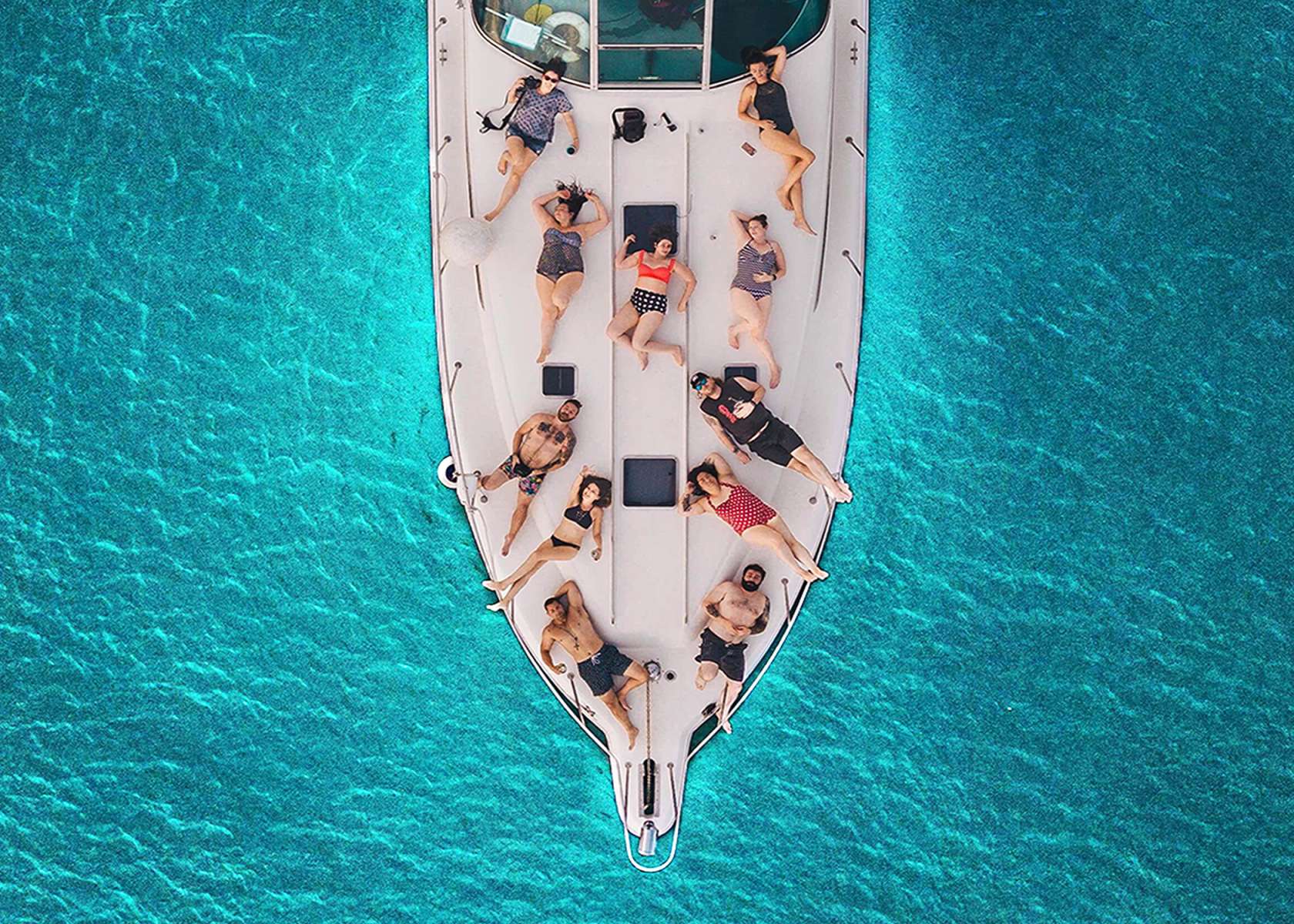 Take a Charter Tour
Get on the water while you can! Because we all know how quickly it gets cold out there. For August, check out Knot My Boat Charters,  a local boat charter service making luxury charters on Lake Michigan or the Chicago River very affordable and accessible. Guest can choose from three boat sizes, varying from a small family boat to a multi-level yacht. Whether you're looking for a simple getaway or planning a major corporate event, you'll love this luxury experience.
It's the last call for Pixar Putt! This month, the open-air and ultimate mini golf experience that has taken Chicago by storm will be leaving Navy Pier and moving to Denver, CO. Through August 21st, Pixar lovers can still enjoy the 18-hole course that features unique and interactive holes inspired by the most well-loved Pixar films, including Toy Story, The Incredibles, Monsters, Inc., Finding Nemo, Coco, A Bug's Life, Wall-E, and Inside Out. Pixar Putt has had a successful summer giving Pixar enthusiasts young and old memories to last, taking guests to infinity and beyond.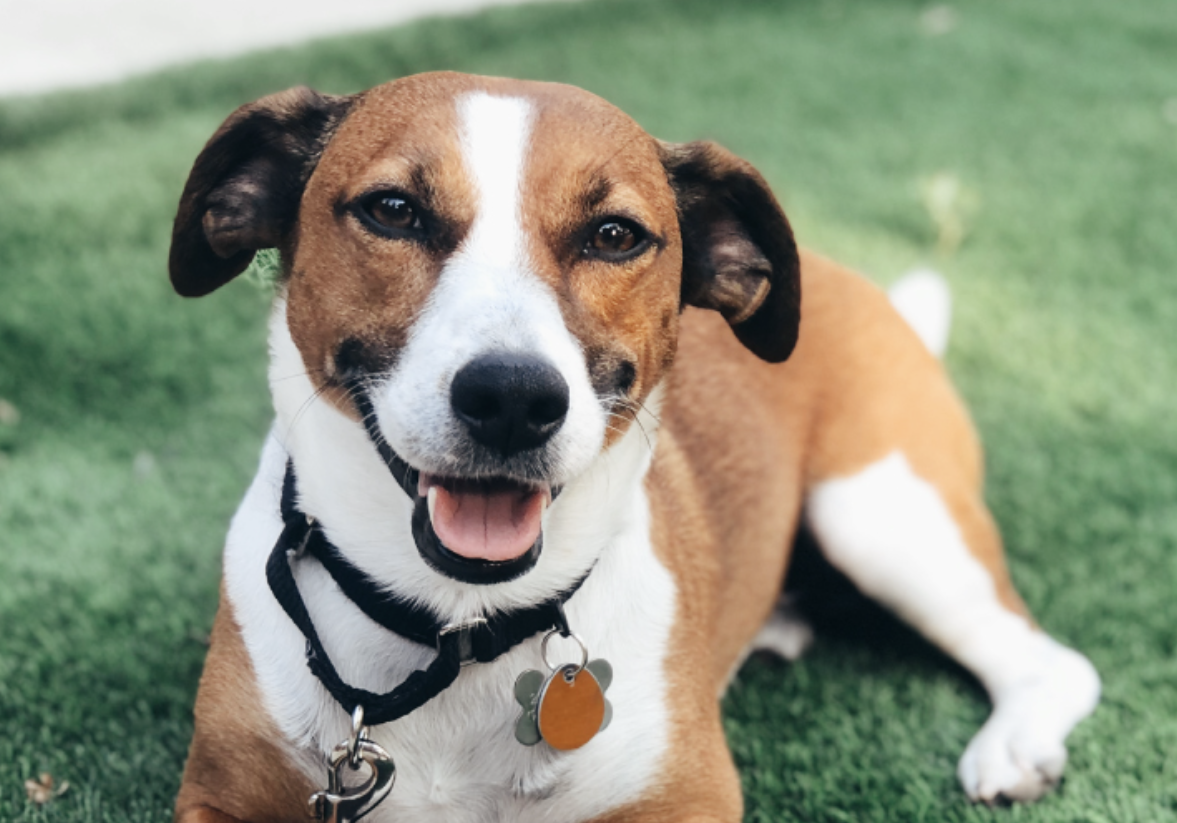 Outdoor Storytime w/ Waylon the Pup
Bring your kids (& dog) to Time Out Market Chicago's Front Patio on Saturday, August 20 at 11 am for a special book reading/meet and greet with a country pup who's sharing his heartwarming story and helping kids along the way! There will be copies of the book available for purchase. Waylon is a rescue pup who traveled to many different places before finding his forever home in Chicago.
Waylon is a little dude with a big heart and knows that finding a forever family can be tough. He wants to lend a paw to kids experiencing foster care everywhere. So we're giving back with every book sold!  Pre Order a copy of the book here!
Join Yorktown Center on the second Saturday of August from 10am – 12pm in The Park in Center Court for their final Kids Club event of the summer. Kids will have the opportunity to put on their chef hats and aprons to make and decorate focaccia bread to take home and bake with our friends from Schoolhouse Kitchen + Studio. The focaccia-making class will have four 30-minute classes from 10am – 12pm and can accommodate 16 people each.
The free event will also feature a cookie decorating station with Mrs. Field, special guest appearances from Princess Belle and the Cookie Monster, and raffles to win prizes to Yorktown Center stores like LOFT, Forever 21, Lands' End, Finish Line and Jamba Juice.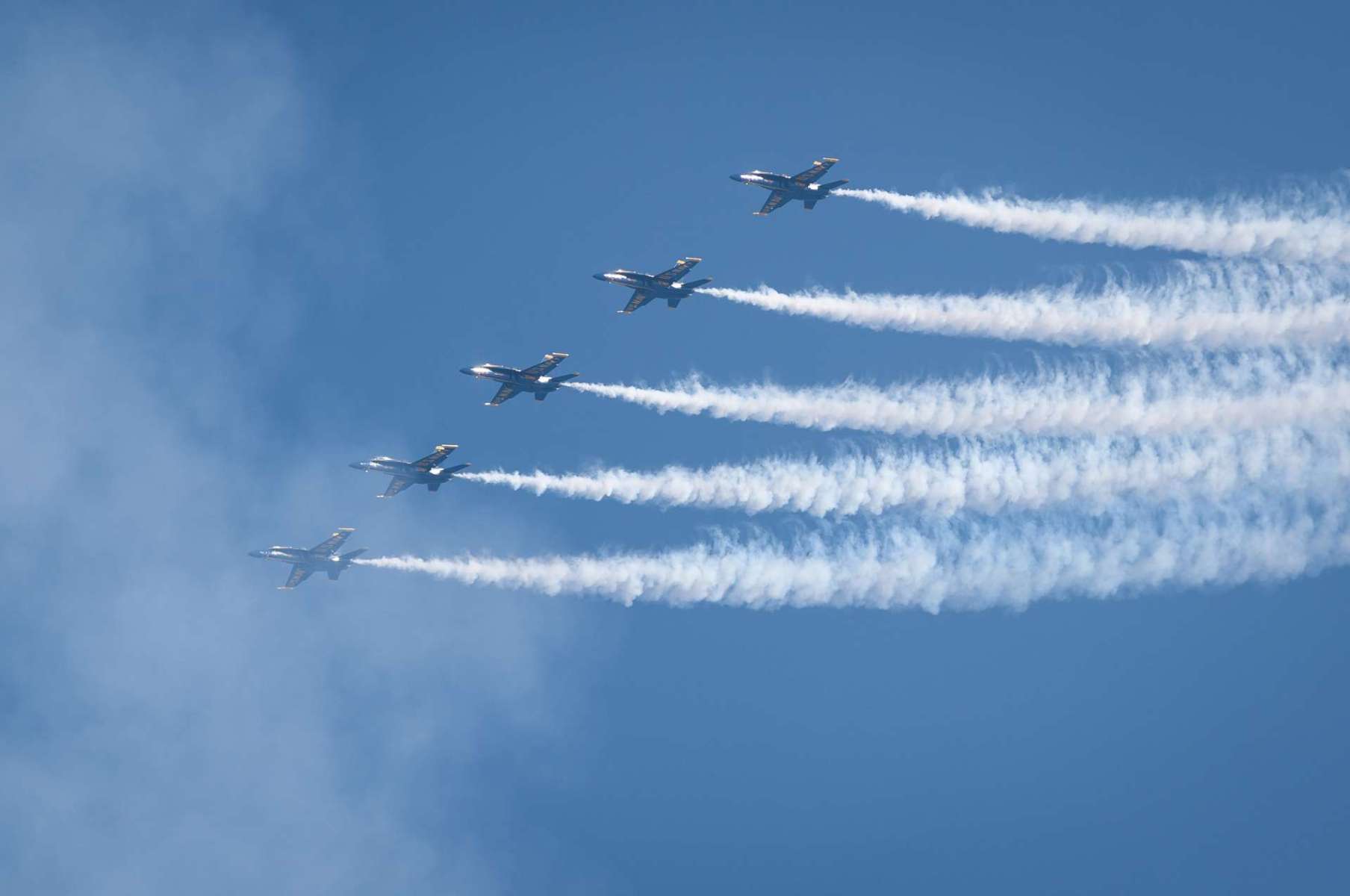 The Chicago Air and Water Show, presented by the City of Chicago, is the largest FREE show of its kind in the United States. The show can be viewed along the lakefront from Fullerton to Oak Street, with North Avenue Beach as the focal point. This year's performers include U.S. Navy Blue Angels, U.S. Army Parachute Team Golden Knights, US Air Force Heritage Flight with P-51 Mustang, US Air Force F-22 Raptor Demo Team, and some of the best civilian performers!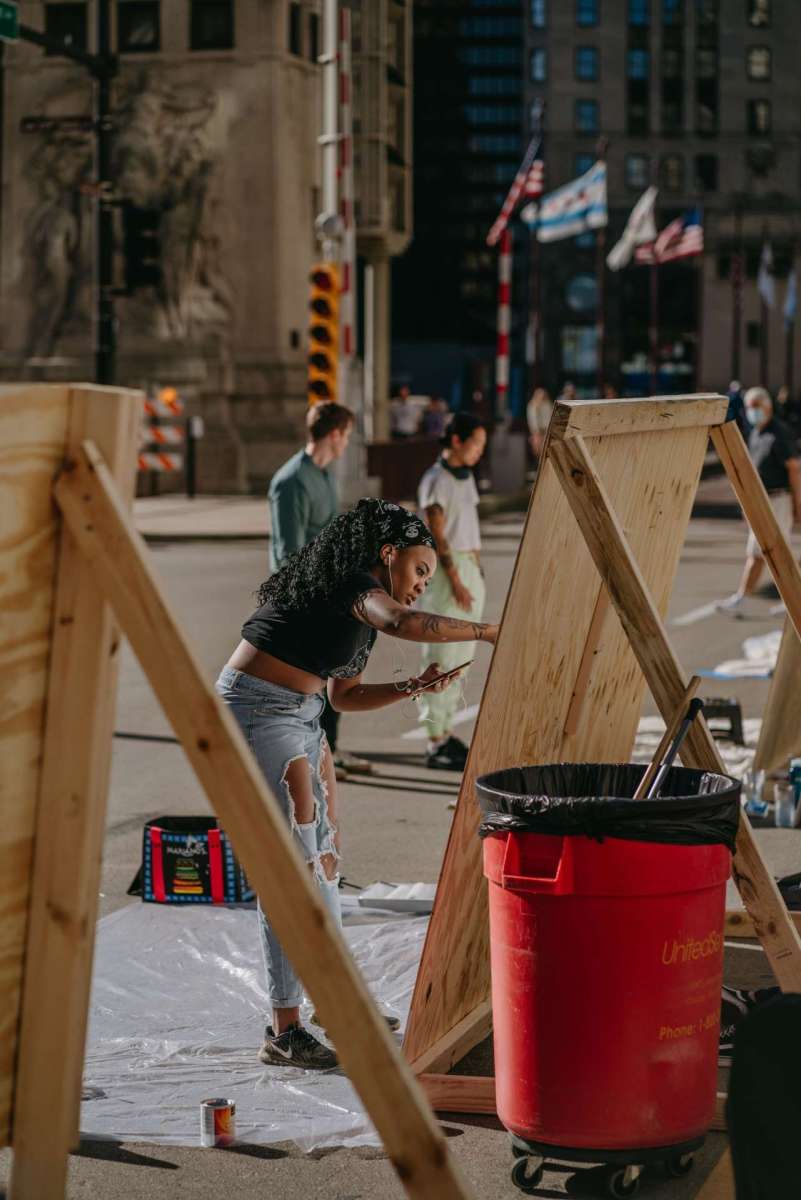 FREE programming returns to Michigan Avenue during Meet Me On The Mile, kicking off with a Plaza Picnic on Pioneer Court with live entertainment. The nine-event series running Aug. 18 – Oct. 1 includes musical concerts and live entertainment, culinary options, lunchtime exercise classes, interactive arts and games, and more that will offer visitors and locals alike family-friendly fun.
The full August programming is as follows:
August 18: Thursday Plaza Picnic– Música Chicago, 4:00 – 7:00 p.m. in Pioneer Court
August 21:Art in The Park, 11:00 a.m. to 2:00 p.m. in Jane Bryne Park
August 23: Lunch Hour Fitness, 12:00 – 1:00 p.m.
August 28:Girl Power Sunday, 11:00 a.m. to 2:00 p.m. in Jane Bryne Park
The nine themed activities culminate with Weddings At Wrigley: An Enchanted Evening when 40 lucky couples winning an opportunity to wed beneath the architectural icon's bridge are married before a micro-reception on Pioneer Court.
Featured Image: UrbanMatter