Even though Chicago has been locked down for nearly a month, it doesn't mean that we aren't still finding ways to entertain ourselves. And, our most recent source of meme entertainment has come from an unlikely source: Mayor Lori Lightfoot.
The memes of the stern-faced mayor started to take over social media after a March 26 order, where Lightfoot scolded the city for not practicing social distancing. Since then, more images have continued to pop up, as the glowering mayor tries to convince the city of millions to stay home. An Instagram page @whereslightfoot was created and already has more than 52 thousand followers. Here are some of our favorite memes of Lori Lightfoot:
Everyone in Chicago when the weather is nice: "Just enjoying a Sunday afternoon on the…."
Lori Lightfoot: "NO."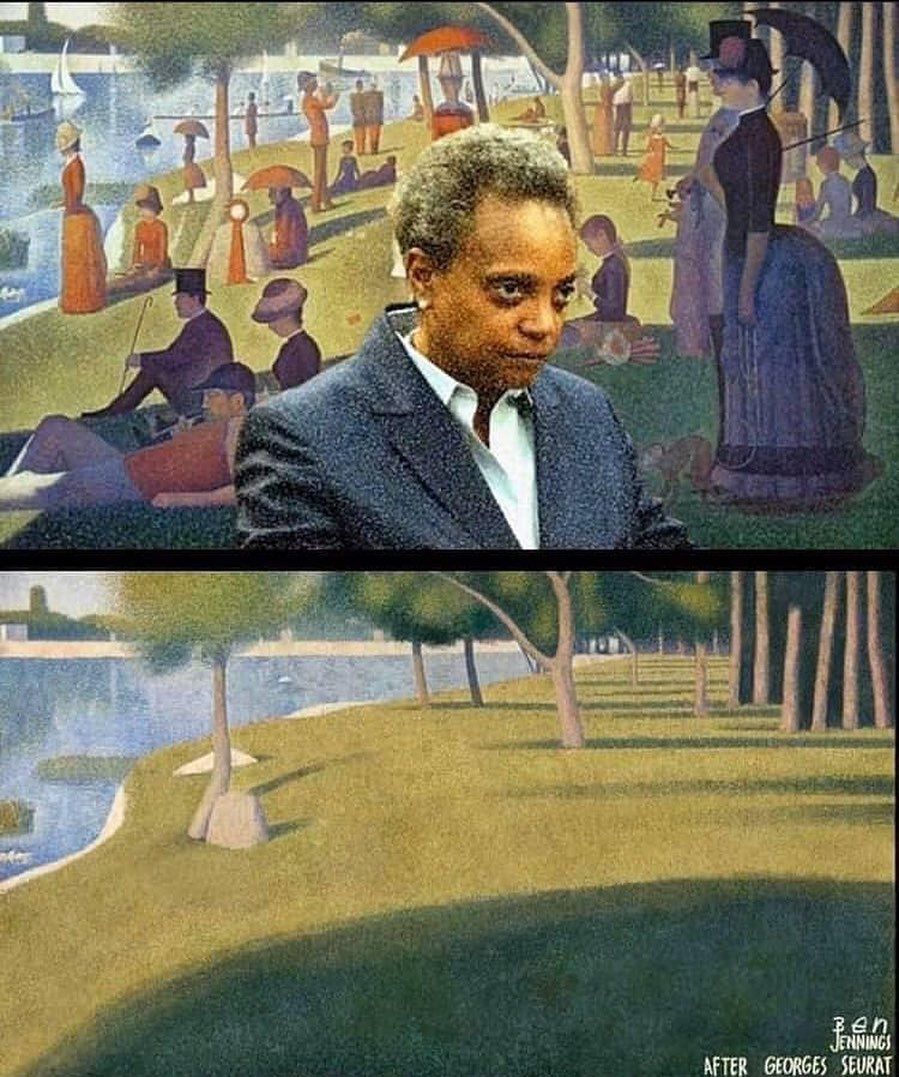 Because she's the hero Chicago deserves, but not the one it needs right now.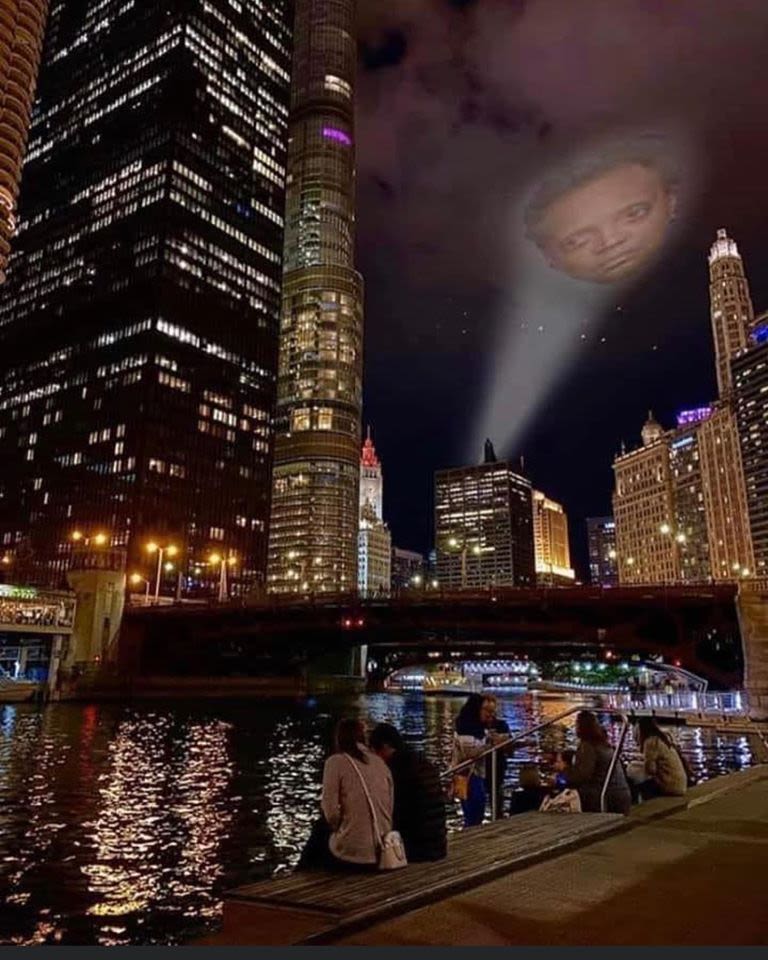 The forecast for the week is sunny with a chance of staying at home.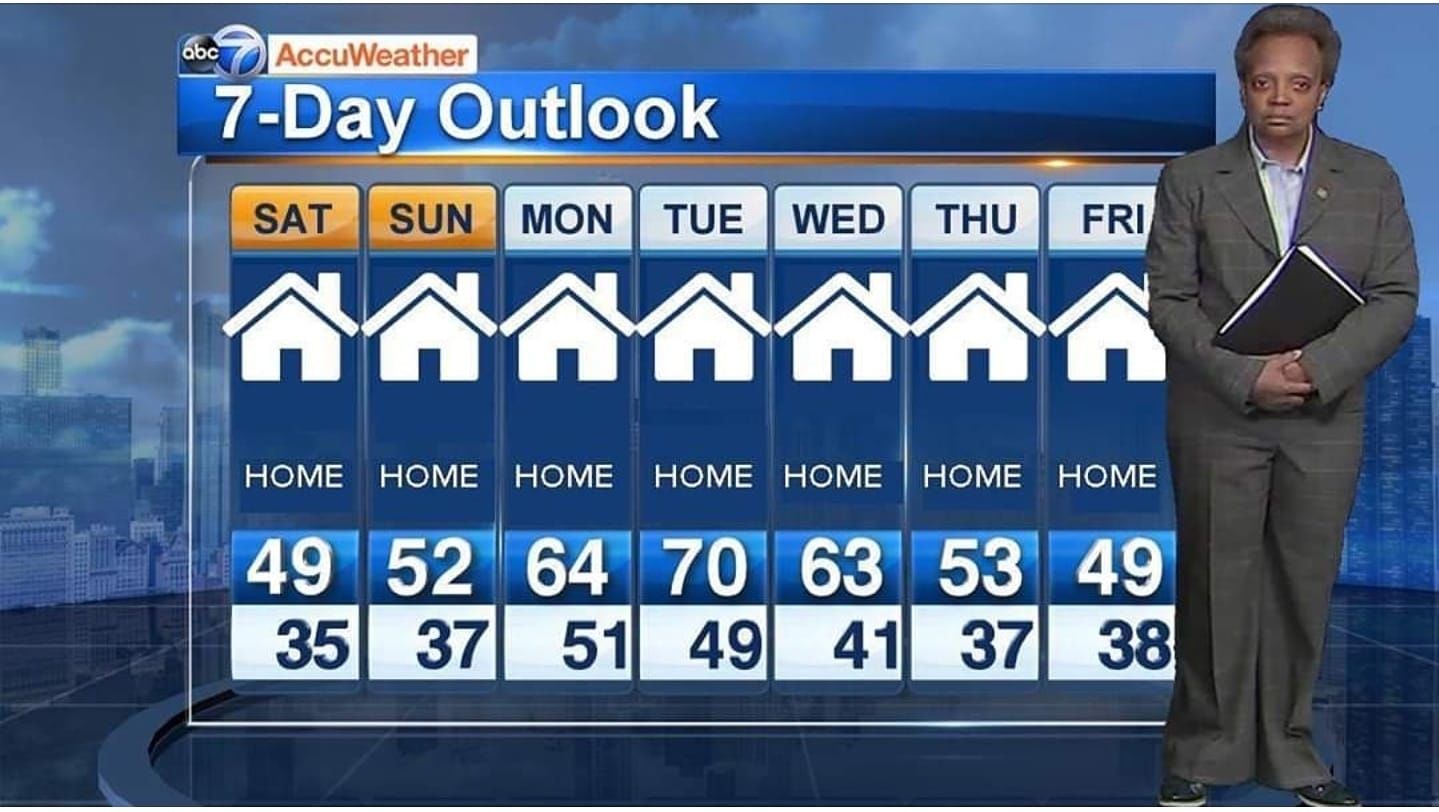 The new version of "American Gothic."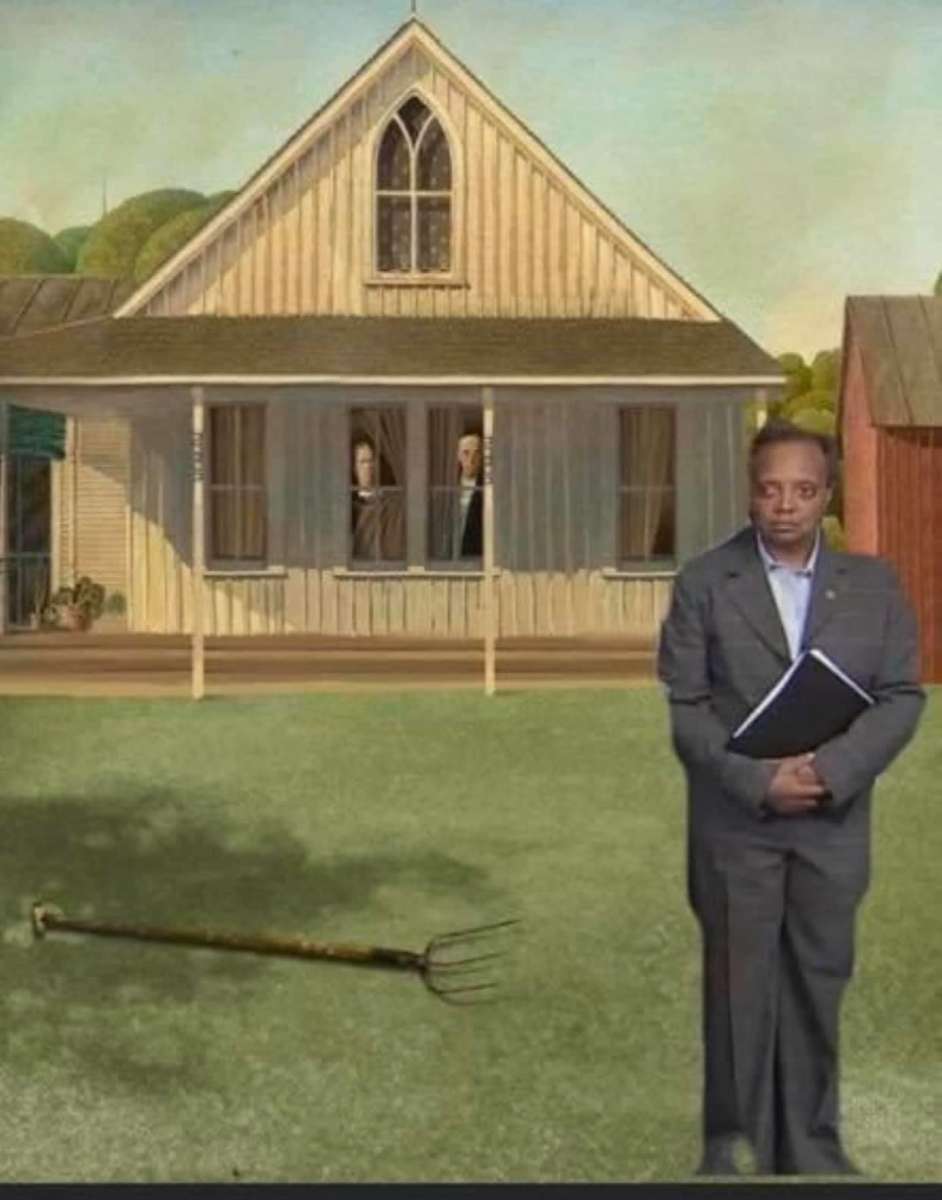 "Cash me ousside… how bout dah."
Lori Lightfoot: …..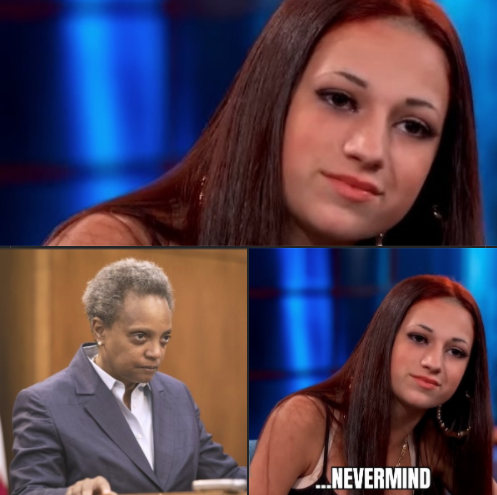 Food is takeout or delivery ONLY.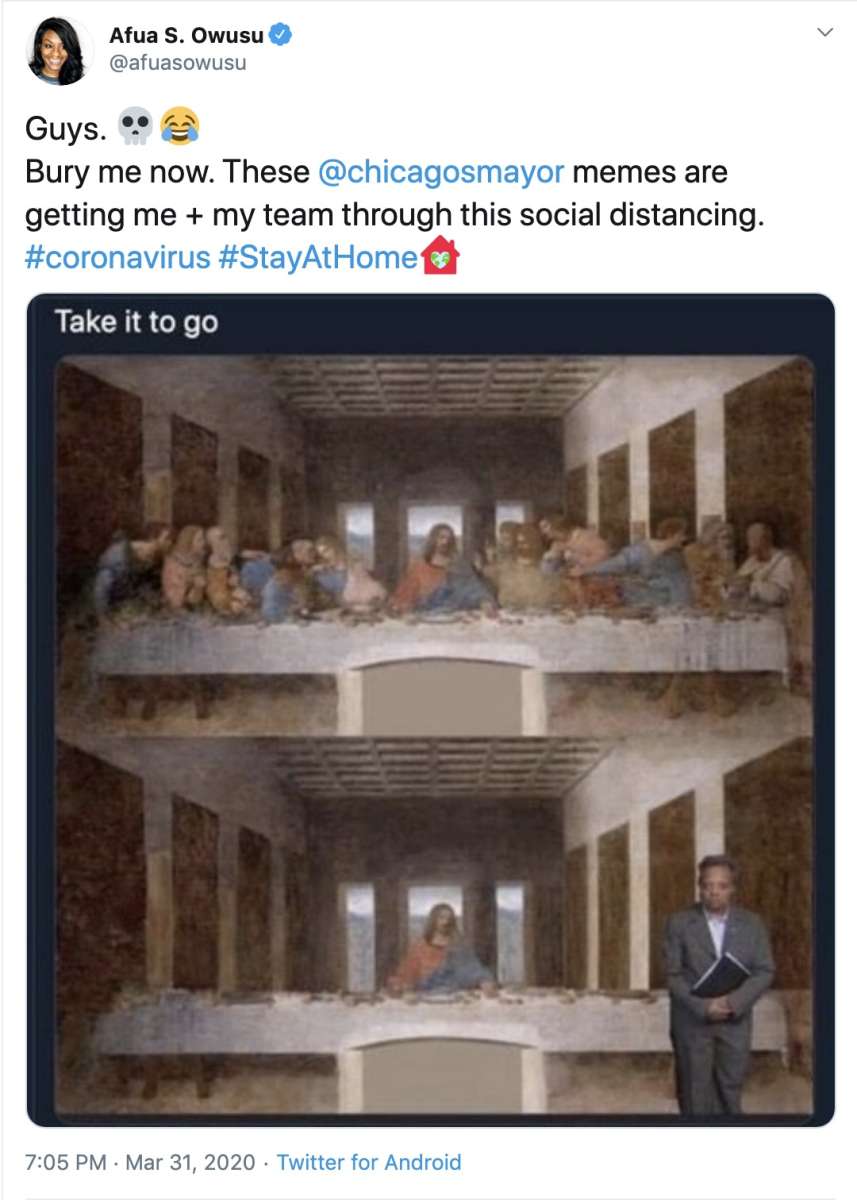 No one is exempt from Lori's stink eye.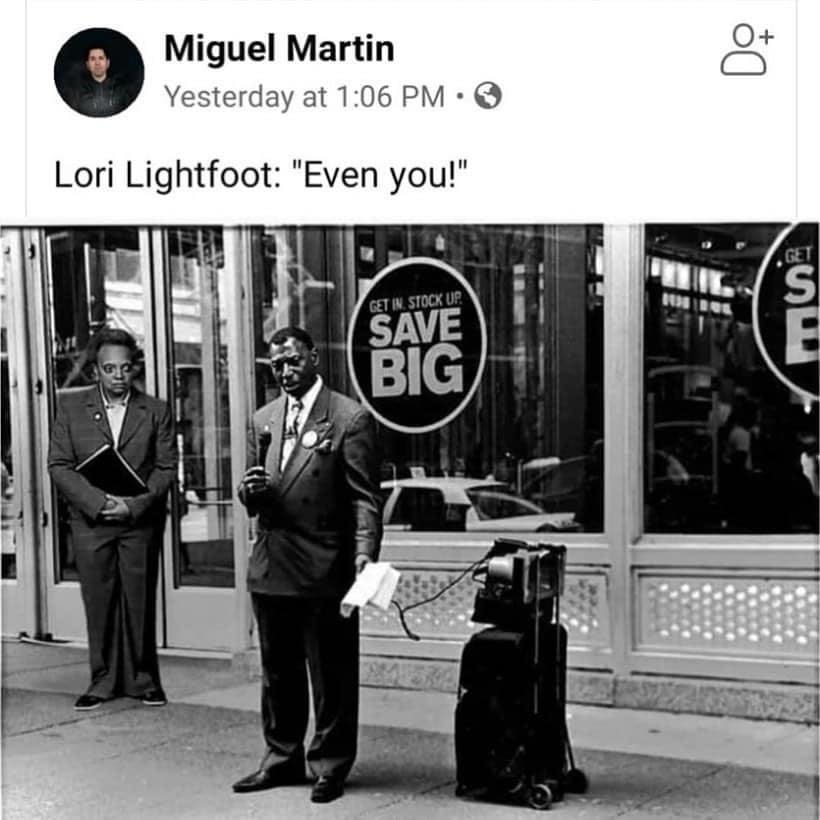 With all the extra time on our hands, some are becoming even more creative. People have brought the memes to life and placing cutouts of Mayor Lori Lightfoot in various locations.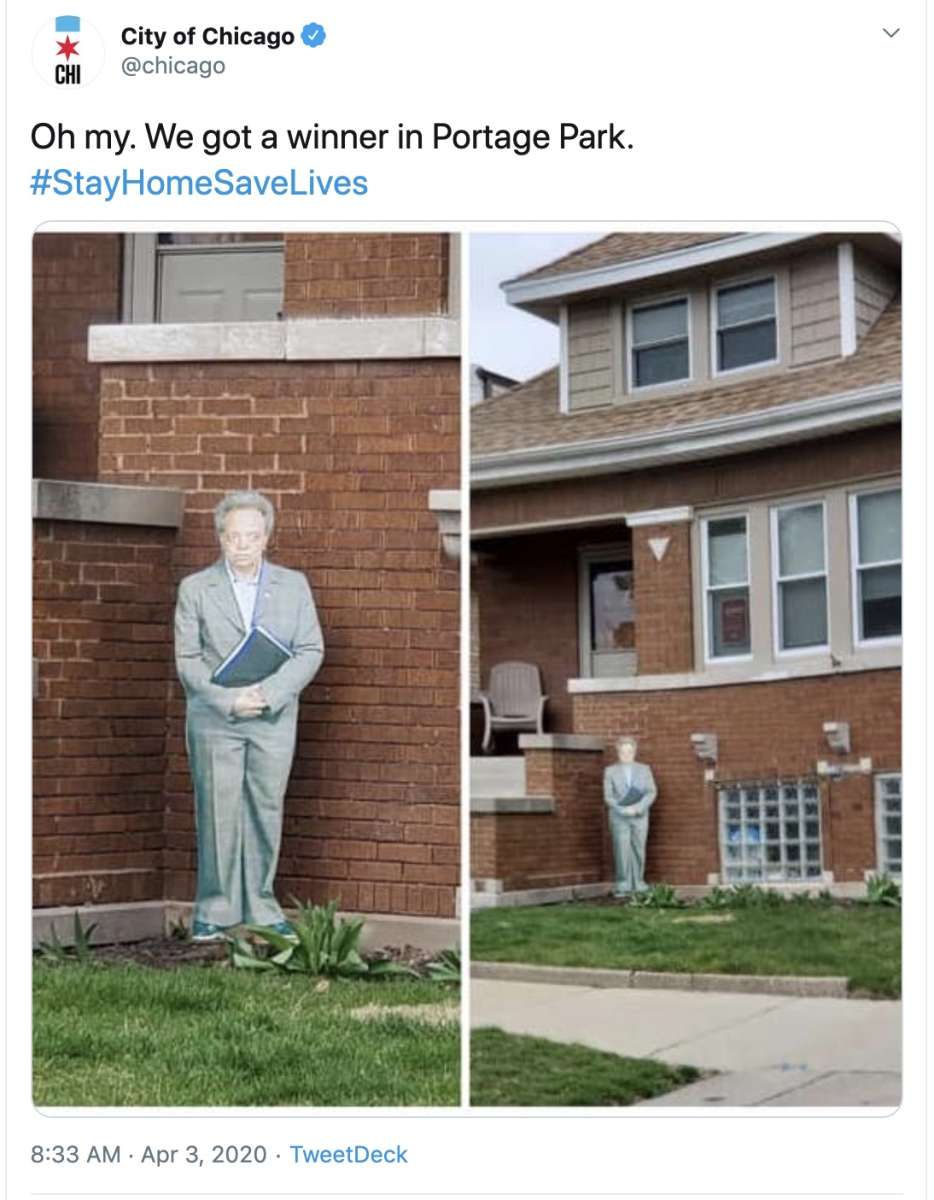 Remember, she is always watching.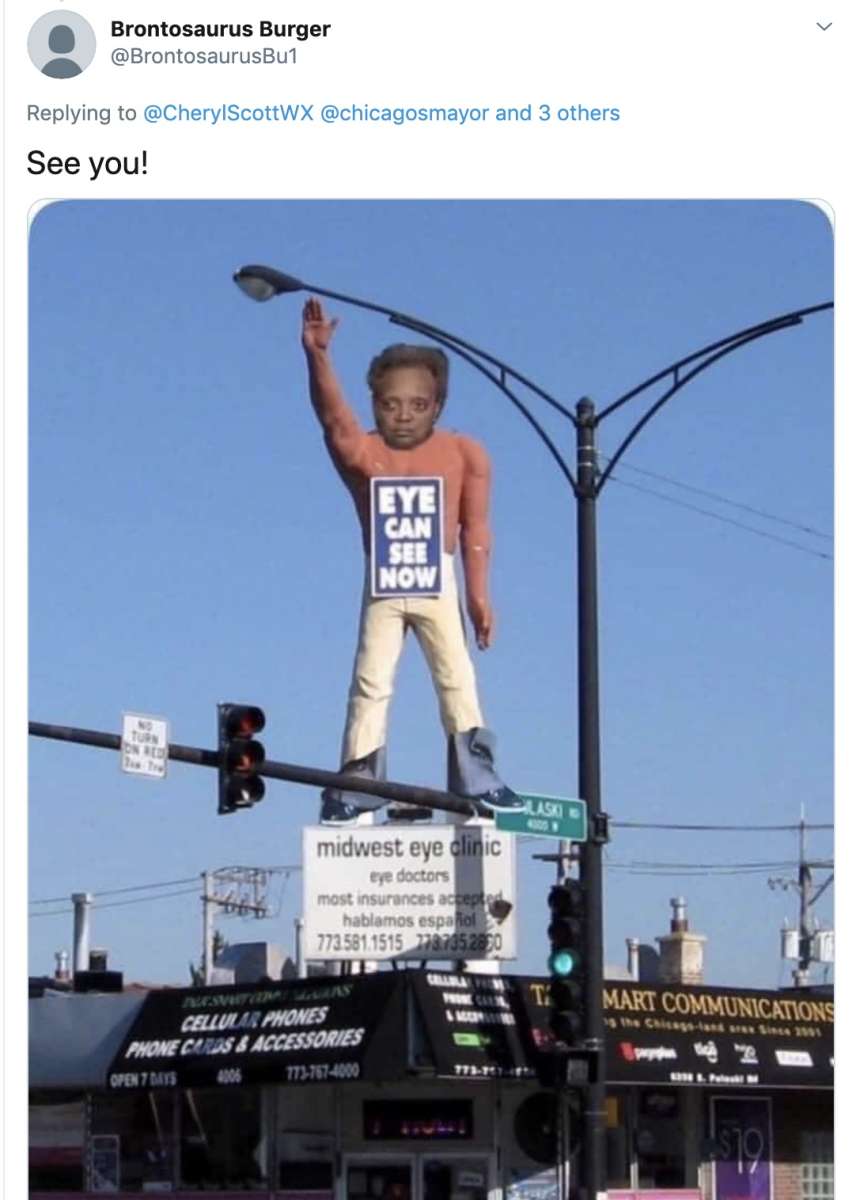 Finally, something we can all agree on!
And if you are wondering how Lori Lightfoot is reacting to all these memes, she is in on the fun too! She has been commenting on Twitter and social media regarding some of the memes. Even though she keeps a serious tone to convey the importance of staying home, the mayor is still having a bit of fun with the situation.
Lightfoot posted a "Stay Home, Save Lives," PSA at the end of March, encouraging residents to stay home. In the PSA, you see her scrolling on Instagram, baking, shooting hoops, watching her favorite sports teams, tidying her home, and more, all while staying home. On the phone with a friend, she says, "Debbie, getting your roots done is not essential." 
Unfortunately, Lightfoot wasn't practicing what she was preaching when she was caught getting her haircut earlier this week. Regardless, Lori Lightfoot is providing us with some quality memes and amusement during this difficult time.