As part of an initiative called Murals for Medical Relief, Chicago artists have been painting murals throughout the month of May in an effort to help raise funds for local hospitals' COVID-19 relief funds.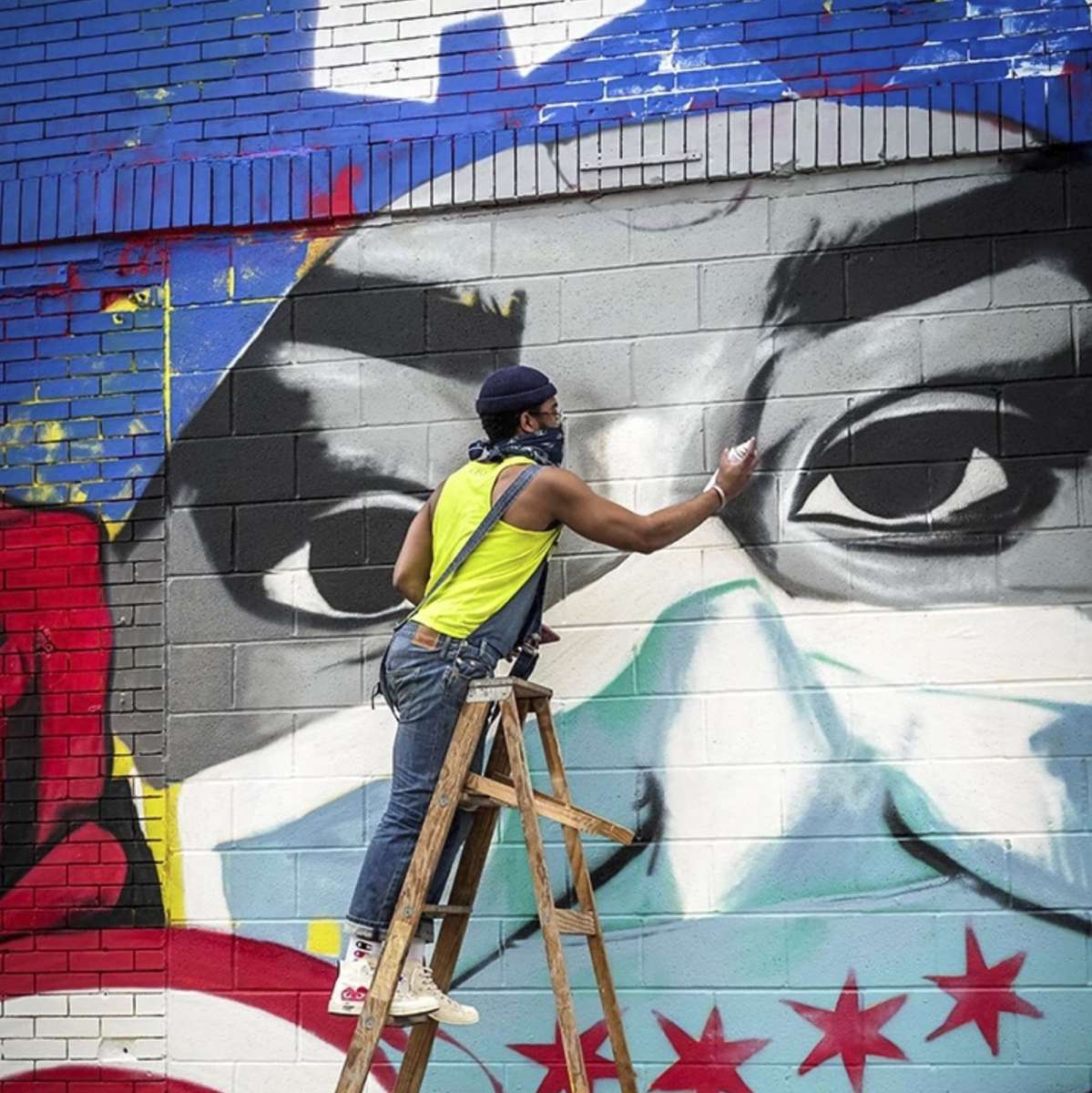 Murals for Medical Relief is a collaboration between local companies Muros and VINCO. Muros, which describes itself on its website as a "global art activation agency," focuses on creating partnerships between artists and businesses, using mural and street art as another platform for brands while facilitating meaningful visual art in the communities those businesses inhabit. VINCO was founded by three former Northwestern University students and aims to provide local artists of all disciplines with resources and opportunities to have their work seen and heard.
Together, these companies have given artists the space to create murals inspired by Chicago healthcare workers. Not only are the murals meant to encourage others to give back (the initiative has established its own GoFundMe campaign benefiting hospitals), but they are available for purchase in the form of prints, the profits from which are split between the relief funds of Chicago hospitals and the artists themselves. These healthcare recipients include Cook County Health, Northwestern Memorial, and Rush University Medical Center.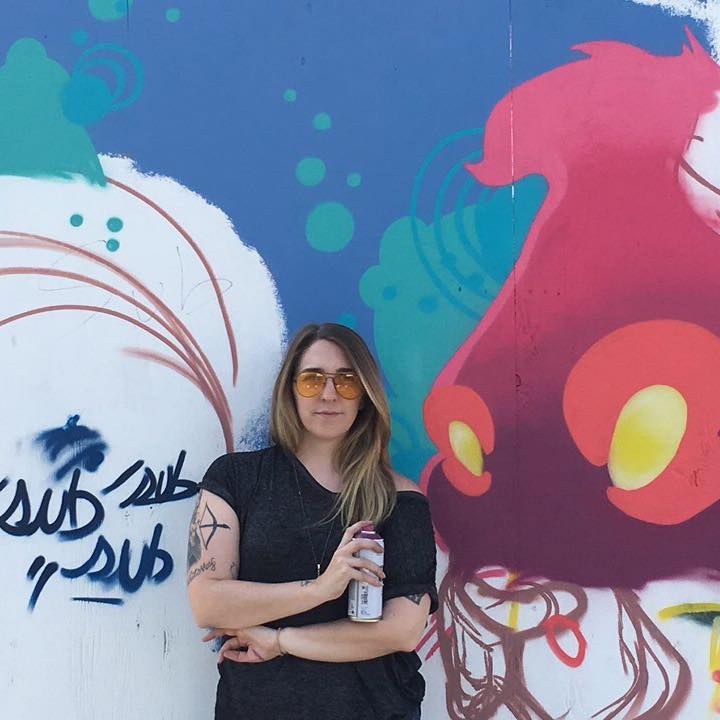 Among the artists involved is Dwight White II. One of the founders of VINCO, he began exploring painting and art in general after an injury during his time as a Northwestern student-athlete changed the trajectory of his life. White has since found solace in creating art and sees its potential for helping others through dark times. Though he has said he's "only been in this game for a few years now," he has fully embraced art's capacity for engaging the people of a community and looks forward to continuing to be a part of that process. His mural depicts a healthcare worker wearing a mask (which features the Chicago flag) and surrounded by flowers, a shield, and a brightly-colored banner in the background.
(Sub)Urban Warrior, another contributing artist, is based in the Chicago suburbs and is inspired largely by animal imagery. She often creates what she lovingly calls "Beasties," which are creatures featuring anatomical characteristics of both animals and humans — usually in bright, bold colors. The central focus of the mural she has painted is a bird which she describes as an amalgam of a crane, swan, and phoenix, all meant to evoke "grace, poise, and resilience." In the background is a depiction of a heartbeat as it appears on a heart monitor.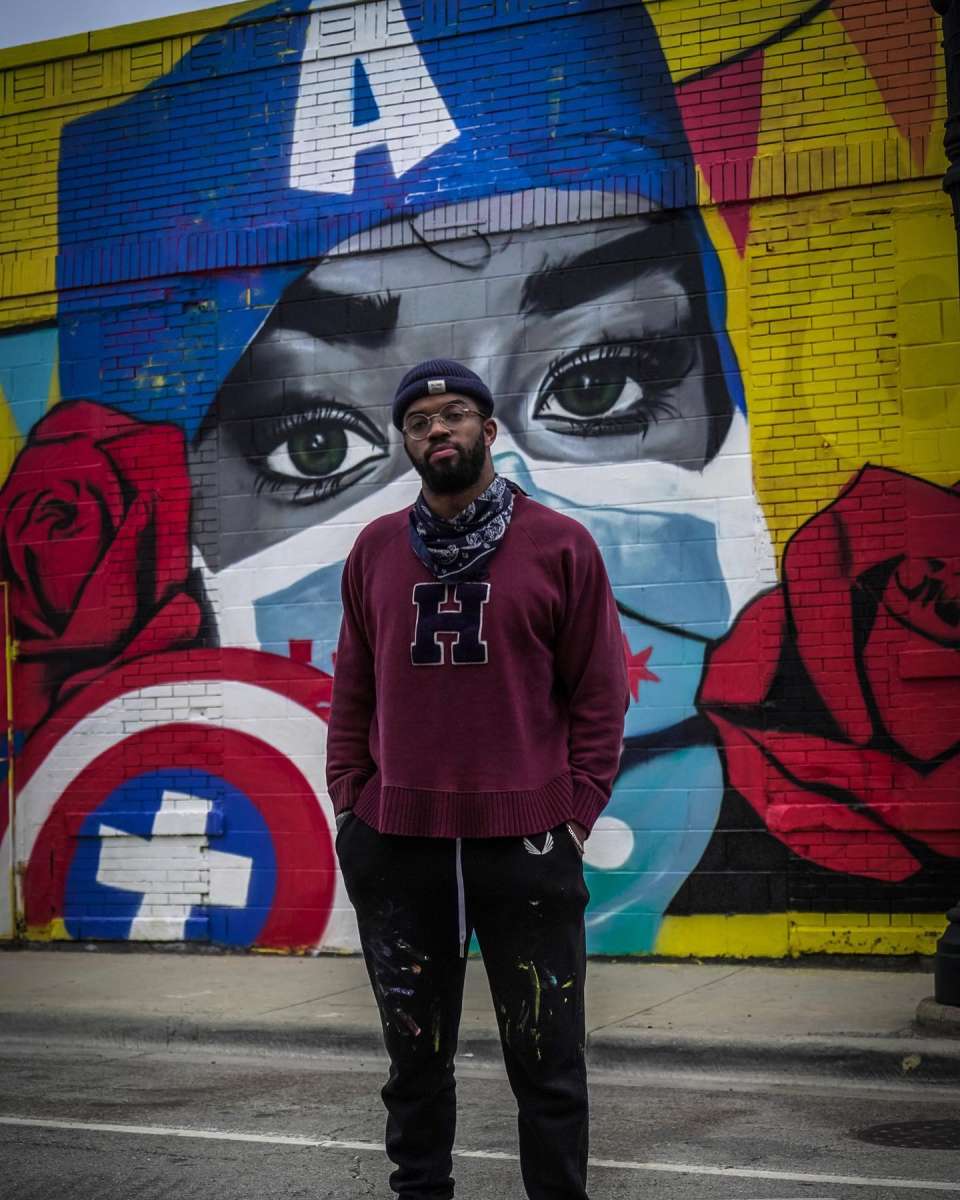 In addition to information on and photos of the work done so far, the Murals for Medical Relief website also provides a map that highlights the locations of these murals. All situated on the outskirts of the Illinois Medical District, these location markers are accompanied by links to directions, as well as an update on each mural's status ("completed" or "in-progress").
To take a look at the mural map or learn more about the work of Murals for Medical Relief, visit the initiative's website.