Snacks so good you tuck them away from your Trick or Treat pile… Think I'm exaggerating? No way! The many Chicago bakeries are here to provide the ultimate sweet Halloween treats in Chicago this year! Whether you want to decorate your own cookies or want something that speaks to the season, there's something for you out there. And don't forget to check out our list of spooky cocktails in Chicago this year — eating cookies will make your mouth dry, after all!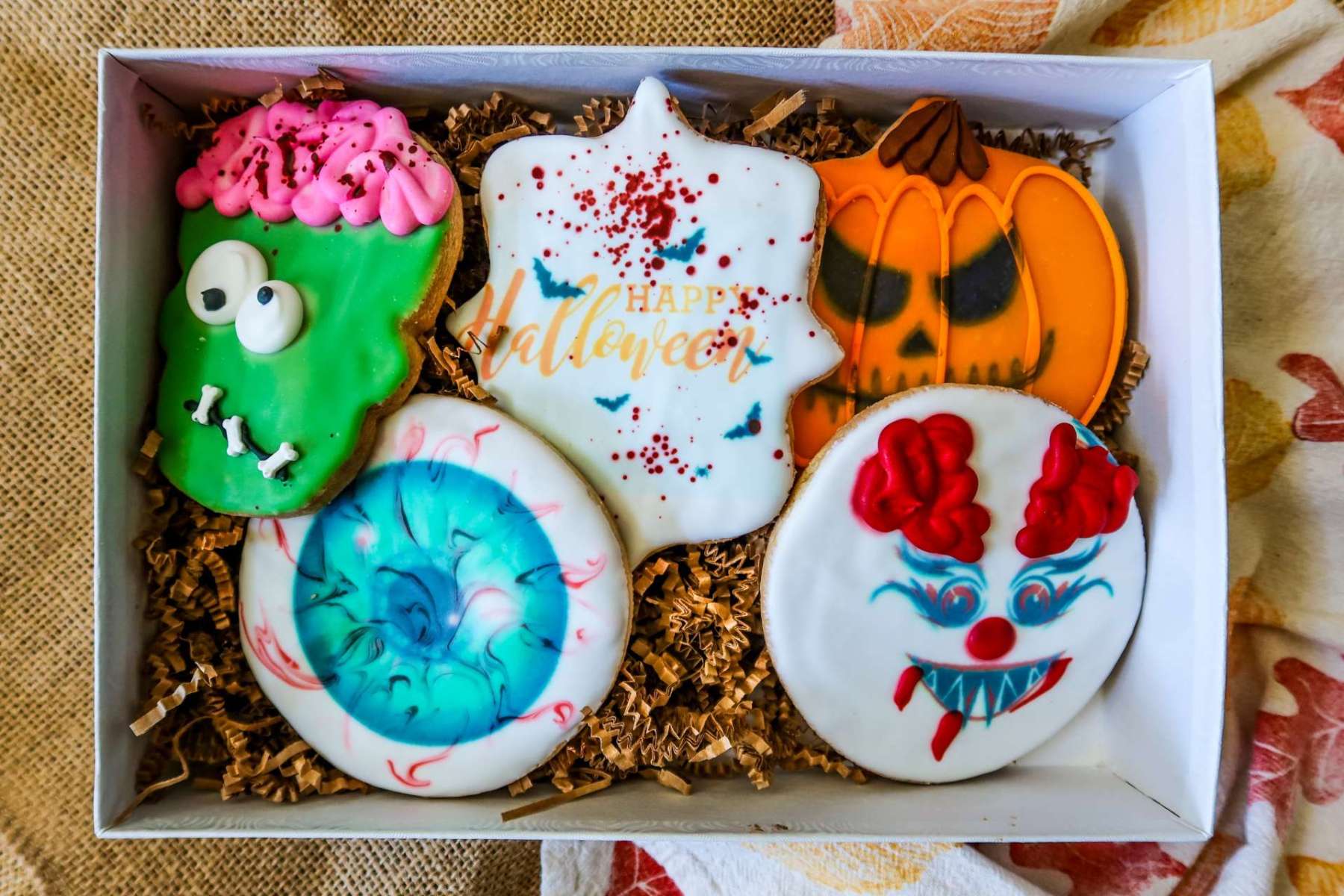 all locations + online
The Goddess and Grocer's Executive Pastry Chef Alysha Dinatale has created some sweet & spooky treats this Halloween season. Items can be pre-ordered at catering@goddessandgrocer.com. Select Halloween sweets will also be available in-store (Fulton Market, Bucktown, Gold Coast, O'Hare Terminal 5, River North)! Choose from
Halloween Cookie Decorating Kit: serves 12 and includes everything you need to decorate 12 Halloween Cookies
Halloween Cookies: 5 packs of beautifully hand piped cookies featuring designs like gravestones, witches, pumpkins, haunted houses, and more!
Halloween Brownie Tray: This jumbo chocolate brownie tray is perfect for parties and features skulls, bats, and more! Serves 8-12 people.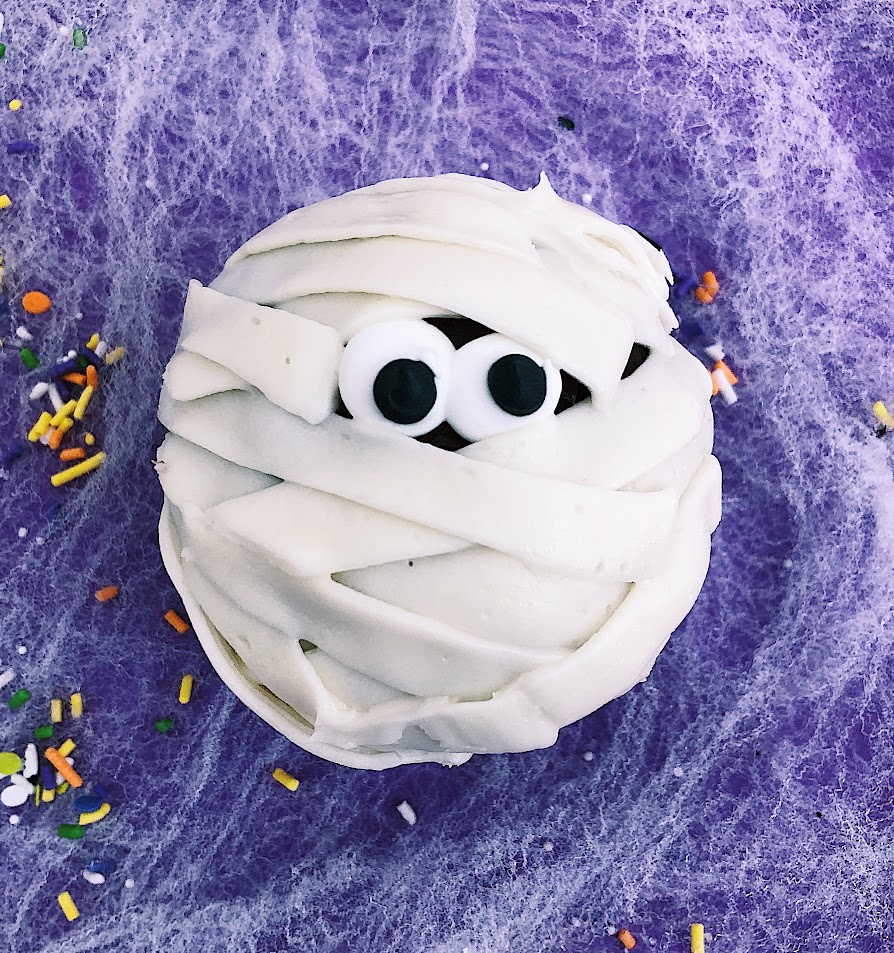 Sweet Mandy B's
1208 W. Webster Ave,Chicago, IL 60614
254 E. Ontario St.Chicago, IL 60611
To celebrate Halloween, Sweet Mandy B's in Lincoln Park and Streeterville will offer festive treats available from now through Monday, October 31. Guests will enjoy items like Iced Sweetie Pies, Iced Rice Krispies, Furry Monster Brownies, Graveyard Brownies, Bloody Red Velvet Cupcakes, Mummy Cupcakes, and a six pack of decorated cupcakes (decoration will vary). A variety of decorated cakes will also be available like Happy Halloween, Candy Corn, Pumpkin Patch, and Frankenstein (limited quantities of the Frankenstein cake will be available).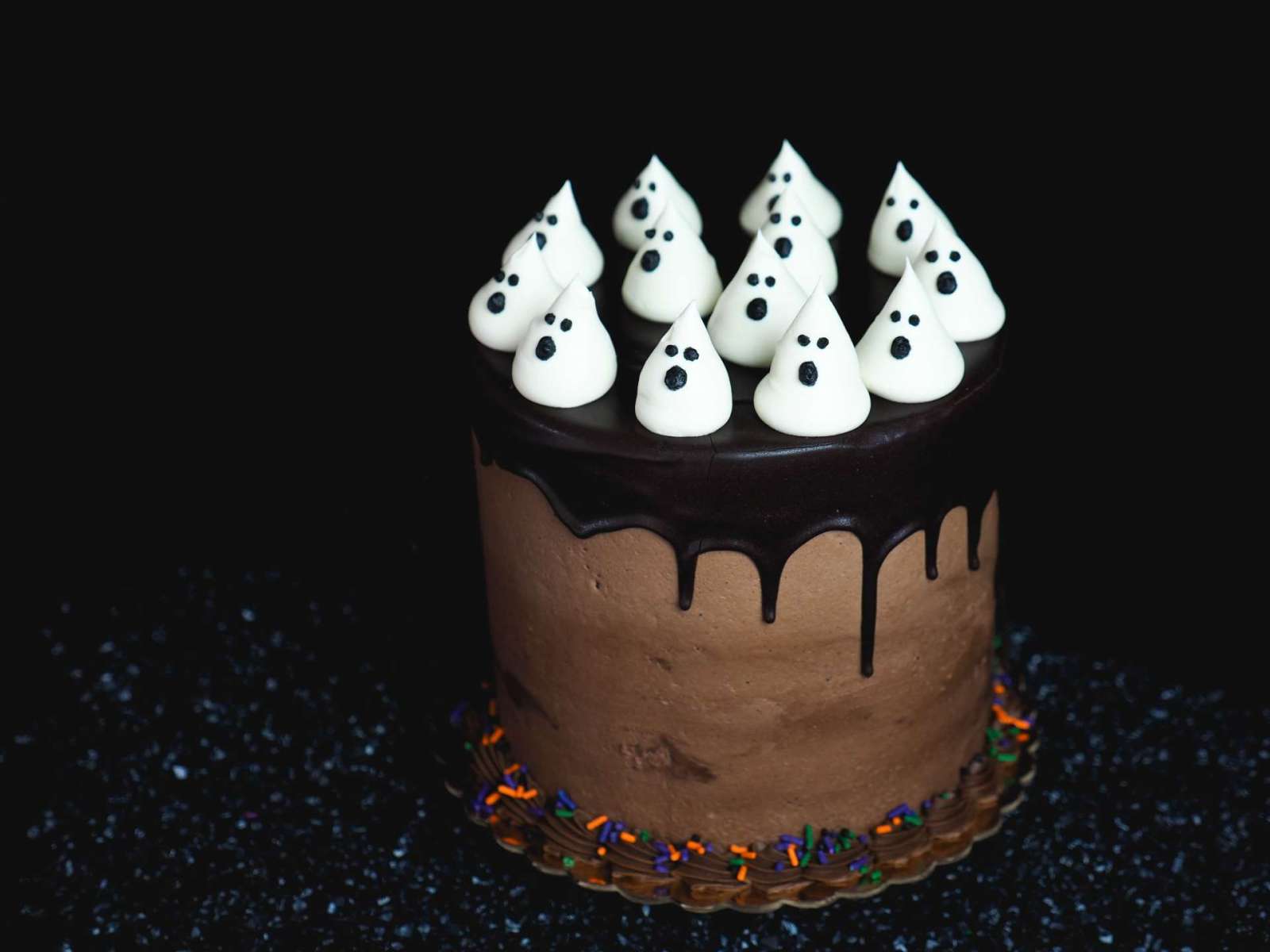 all locations
To celebrate spooky season, the urban bakery, café and diner is offering Halloween themed treats, which include boosicles, candy corn cakeballs, pumpkin pop tarts and more! Customers can pre-order items for pickup through the West Town Bakery website and pickup at any of its four locations. Select seasonal items will be available in-store on a rotating basis.
3155 N Halsted St, Chicago, IL 60657
Enjoy some delicious Halloween treats and do good at one of Chicago's coolest concept restaurants. From now through Oct. 31st, 2D Restaurant is donating 25% back to support Nettlehorst Elementary School. So, stop by, take some pics, and grab their Halloween box! These boxes will feature unique mochi donuts, which is one of their most famous specialties. Mix and match or grab 6 of your favorite flavor and design. It's the season to indulge!
all locations
I've yet been able to finish a Jojo's shake in one sitting all by myself, yet I keep trying. And this year's Cookies N Scream Shake just has all the public's favorite elements that it makes no sense to not give it a shot. Sour apple cotton candy, chocolate skill, and most importantly, it's an oreo-based shake! We know it's getting cold quickly — but that's why you better grab yours while you still can!
Try the Monster and Lil' Pumpkin at Stan's donuts if you're looking for the ultimate Halloween treats. The Lil' Pumpkin is a classic vanilla donut and the Monster is a Bismark filled with chocolate. Add a pumpkin spice latte to your order — that's the best way to spend a chilly October afternoon!
Featured Image: Sweet Mandy B's