Art lovers unite! The Other Art Fair Chicago is back this weekend! Hosted by the renowned Saatchi Art, this fair is unlike any other as top artists around the world gather. Here, you will find established veteran artists as well as emerging Black Horses. But if you're new to art collecting, the amount of work could be overwhelming. So, let our editor help you out with our hand-picked list of artists to watch at TOAF Chicago!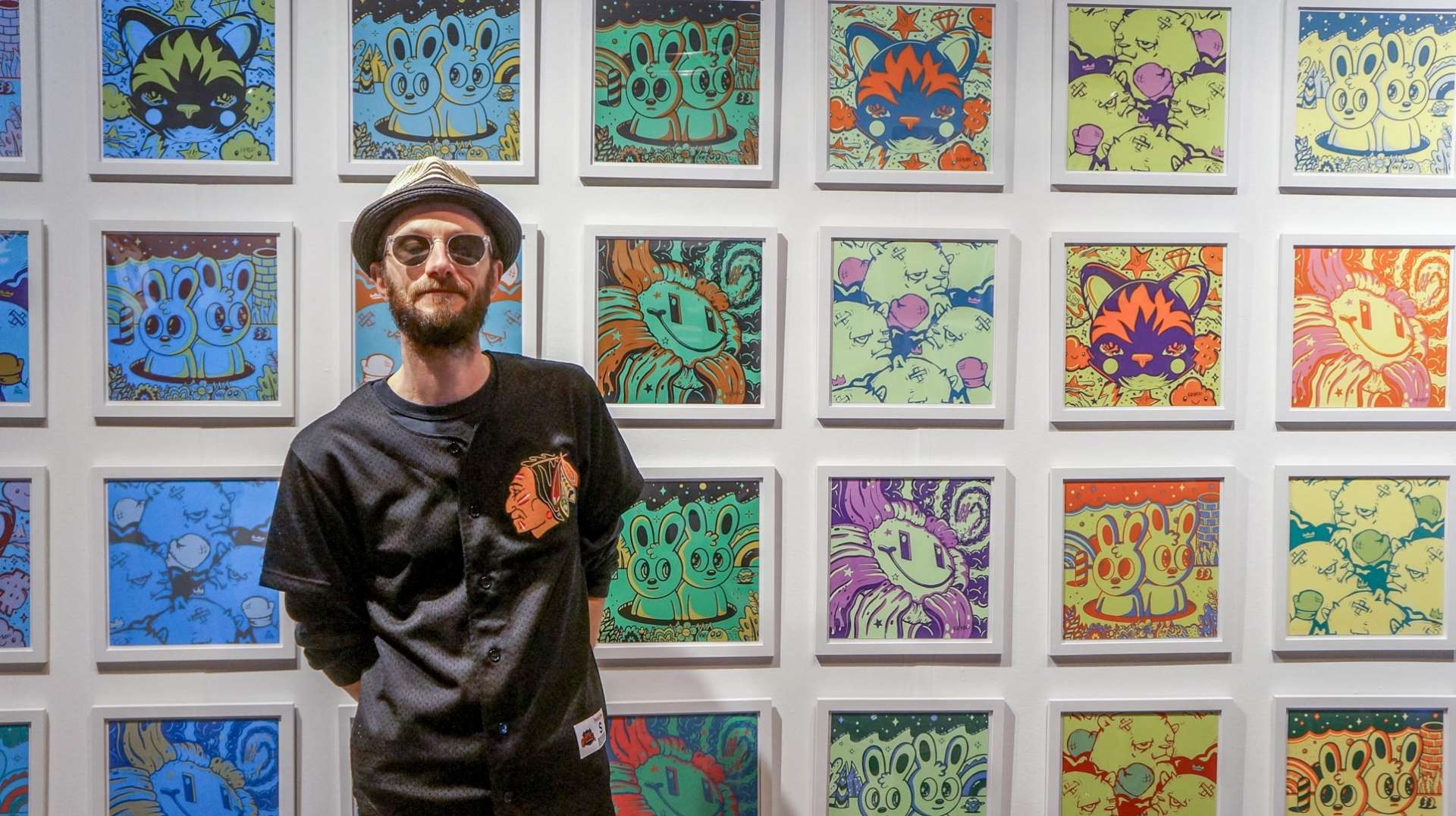 If you're a Chicago native and haven't heard of All Star Press… Man, you're out. This is one of local's favorites when it comes to unique prints. As an all-in-one Chicago art gallery, retail space, and print studio, All Star Press is home to some of Chicago's most loved street artists. This year at TOAF, you'll find a rainbow-hue wall featuring originals and limited edition prints by three of Chicago's hottest artists: BLAKE JONES, JC RIVERA, and ELLOO.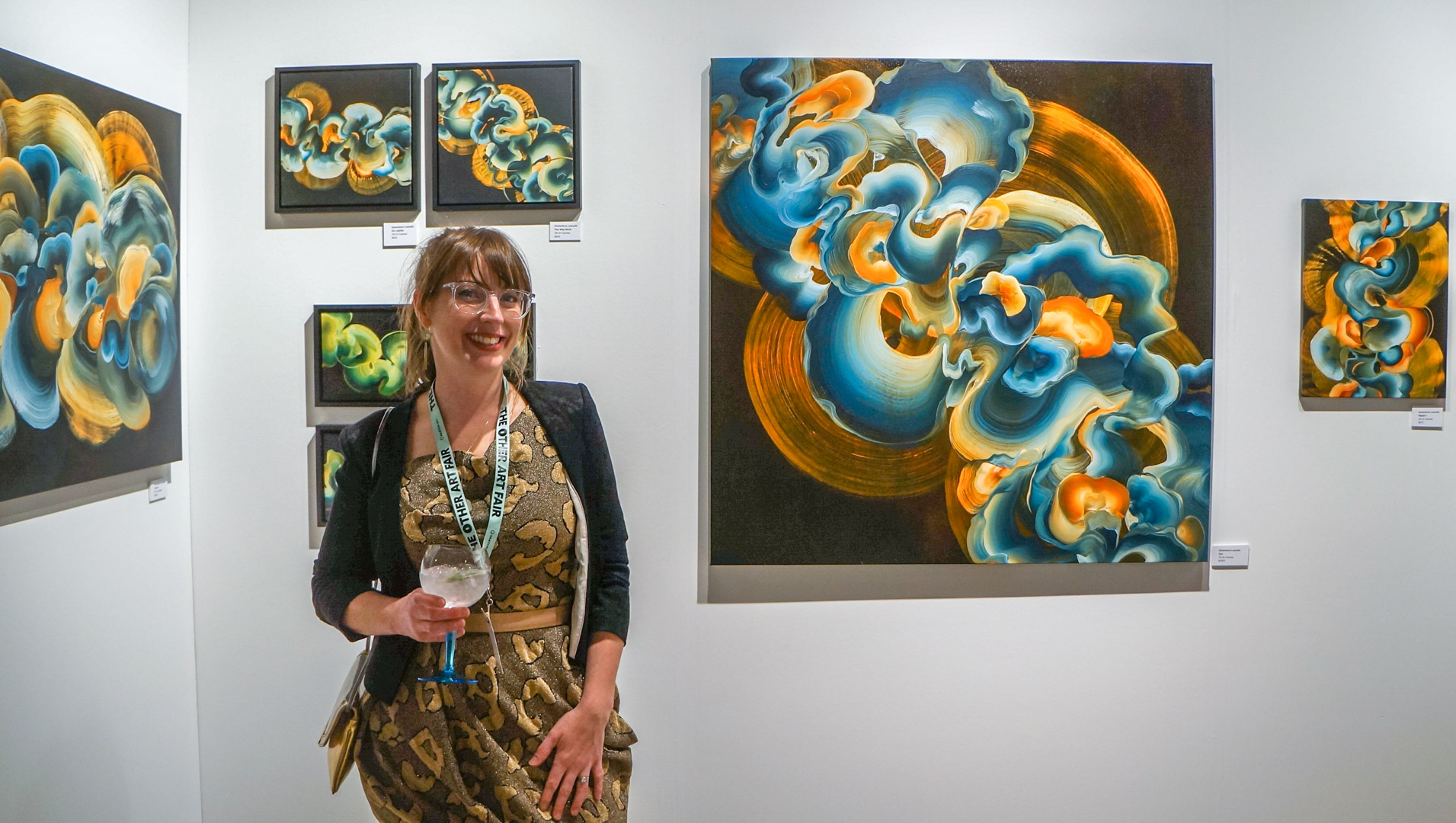 I'm usually very picky when it comes to abstract art, but Genevieve's paintings immediately grabbed my attention. Fungi, branches, root systems, tree rings… nature lovers will find Genevieve's paintings familiar like a good old friend. The textural and flowing brushwork takes you into a different world where none of your worries and stress IRL exists. Genevieve has various sizes of paintings available at the fair, but also on her website. Love her work? Follow her on Instagram!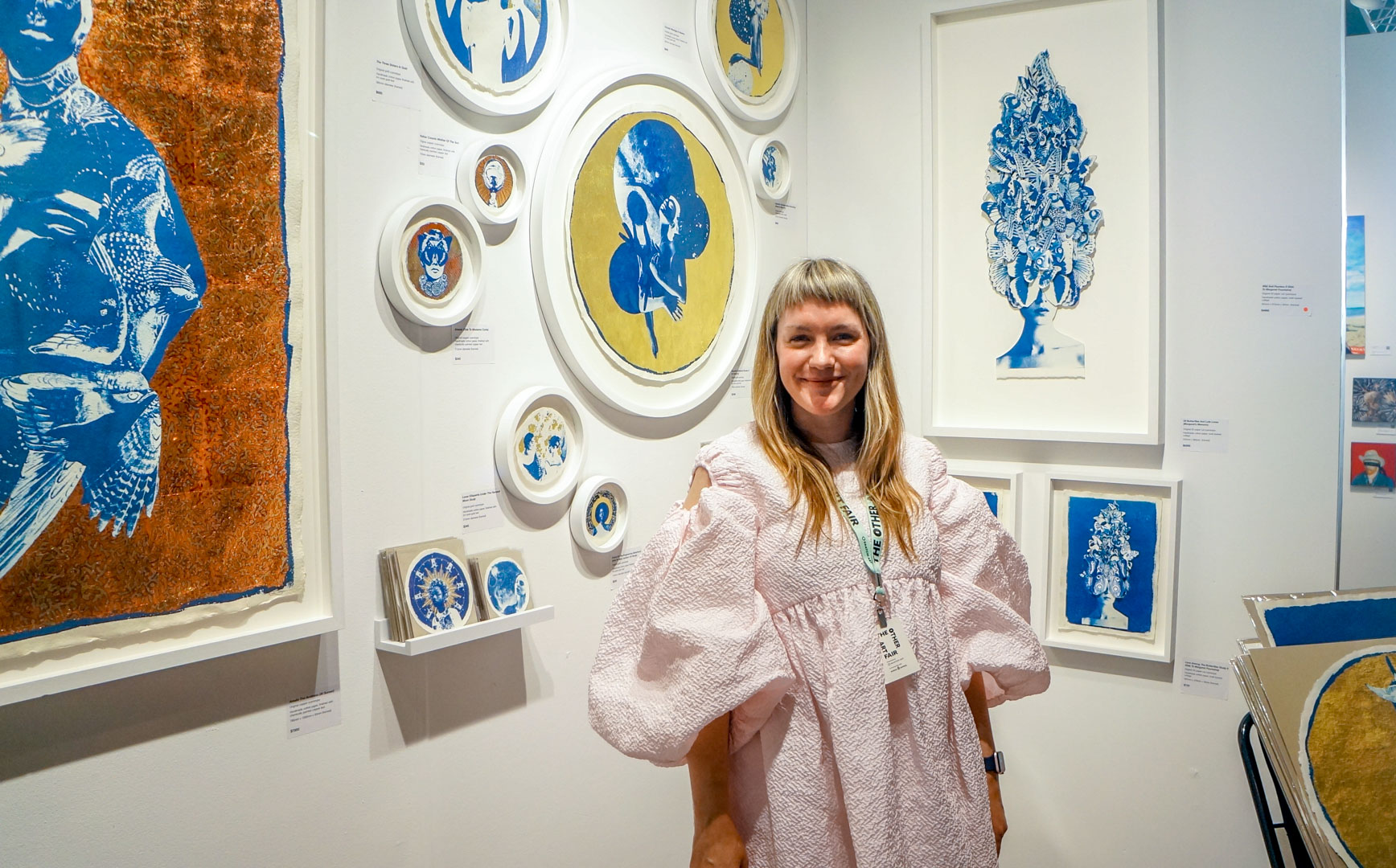 Do you know what Cyanotype is? Do a quick search, and I bet you'll find a ton of floral designs made using this technique. But cyanotype is actually full of history in the print-making world and is one of the favorite printing methods used by surrealists. Therefore, imagine what a surprise it was when we discovered Chloe's booth as she demonstrates not only outstanding printing skills but a surprising approach where she creates surrealism collages with cyanotype prints!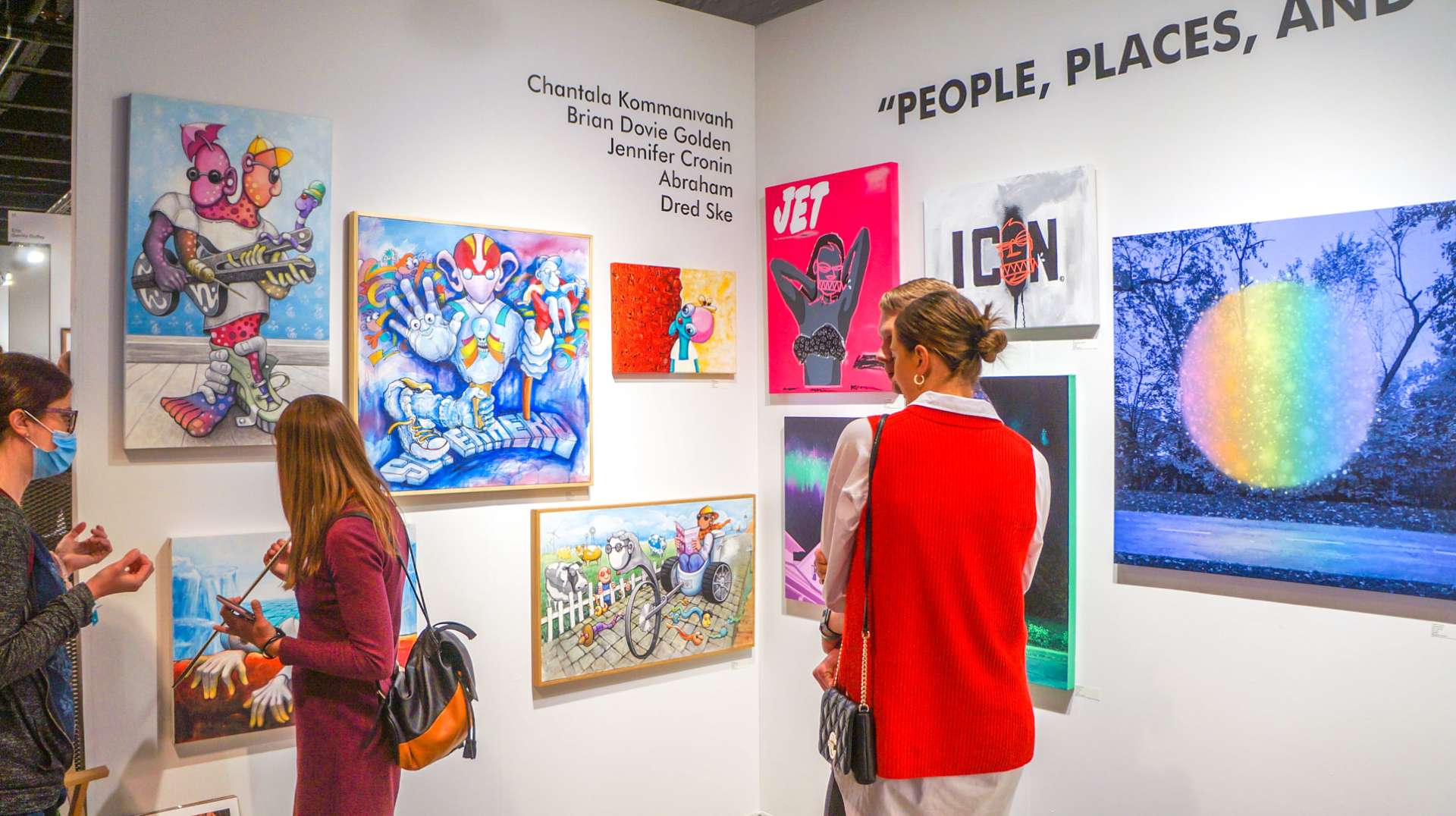 It is always fun to check out gallery-run booths at these major art fairs since they often show the best of their artists. Located right here in Chicago's South Loop, Elephant Room is a hub for up-and-coming artists in Chicago. At their TOAF booth this year, you'll find various styles and themes from quite a few artists. Therefore, come here if you're trying to find a new artist to collect or follow!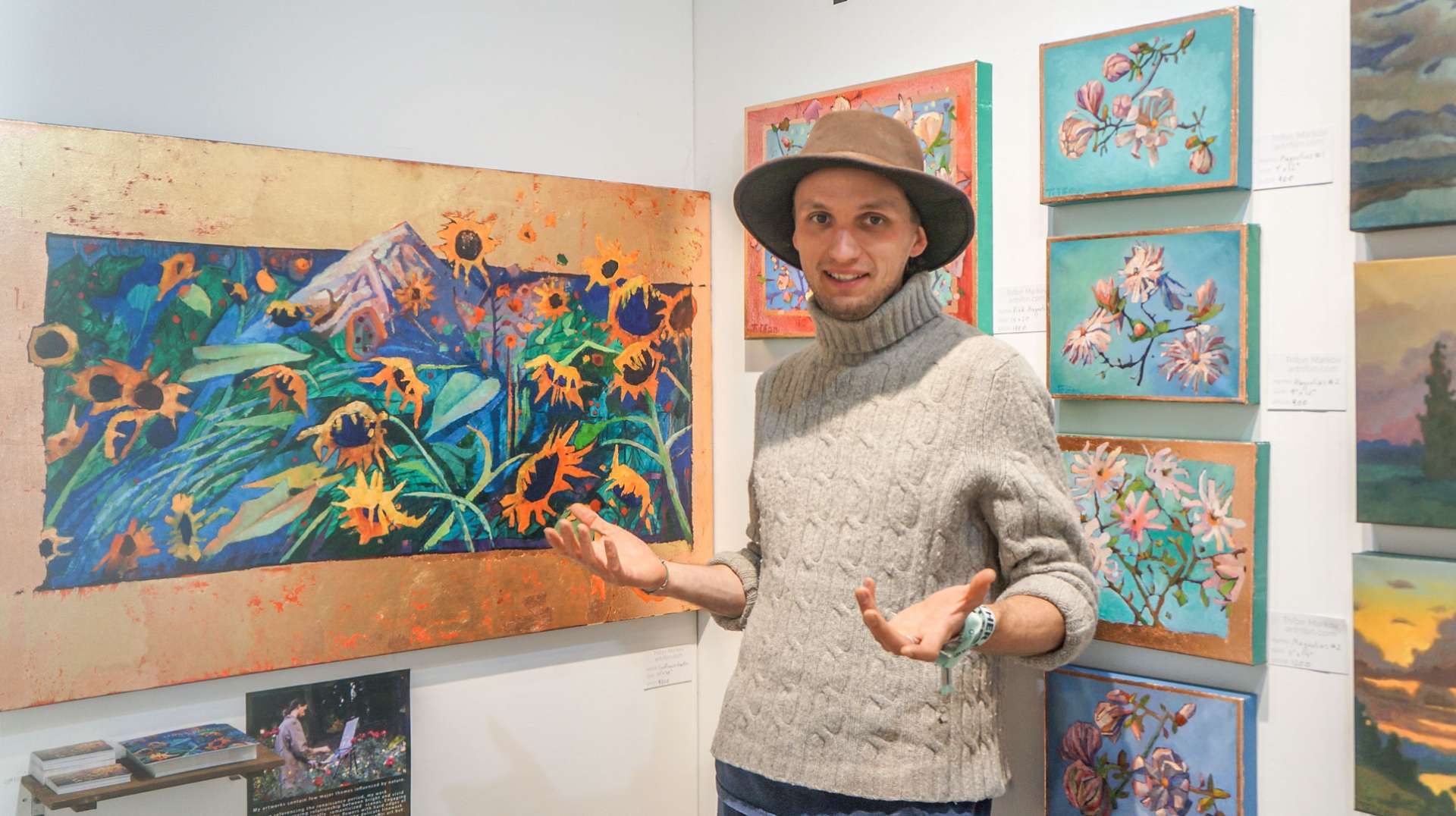 Flowers, landscapes, and a twist on the old mythologies. Trifon won our hearts with his vibrant color, unique composition, and impressive demonstration of artistic techniques. Transport yourself into a magical wonderland with Trfon's painting. He has many different sizes available at TOAF and I'm sure you will find a piece that speaks to you.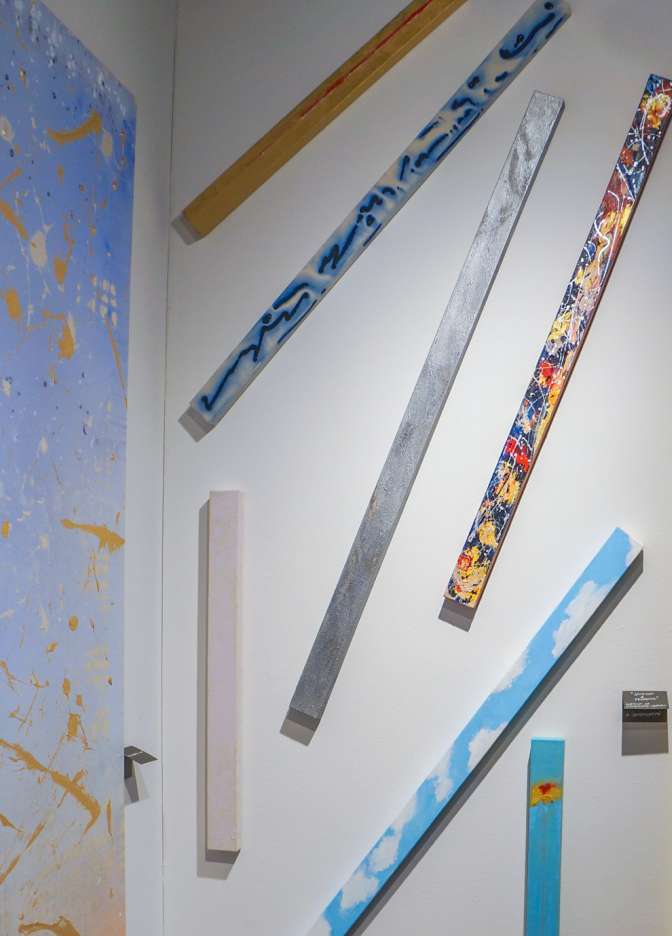 Are you a Kadinsky fan? Check out Chicago-based artist Julie Anderson Mathias (Julie A.M.), then! Her large scale abstract paintings draw inspiration from her years of interior architecture design experiences and feature vibrant hues and colors.
Looking to collect from promising emerging artists? Check out this year's New Future Award winners! The best thing? You'll find quite a few Chicago-based artists taking home this honor, including Zor Zor Zor, Pugs Atomz, Dabin Ahn, and Abena Motaboli. As we always say, art is where the future is. So grab your tickets to The Other Art Fair Chicago and head down there for a beautiful weekend getaway. And, if you can, support an artist.
Featured Image: All Star Press, photo by Urban Matter