Replay Lincoln Park is not going on a break this season!
From November 9 – 25, enjoy a Friends-themed pop-up experience at Replay's Lincoln Park location. The decor begs you to explore Monica's apartment, chill at Chandler and Joey's place, and even grab a cup of coffee from the subway-themed coffee shop Central Perk.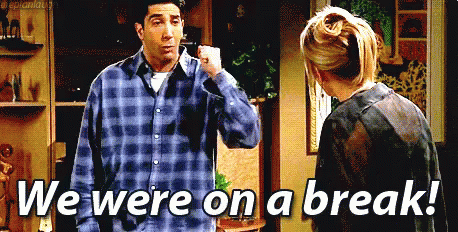 Hello, Vegas? We would like some more alcohol. You got it, Rachel. Themed cocktails like "How You Doin'?", "Smelly Cat", and more are up for tasting at the bar.
Don't forget to grab a bite of Ross' iconic Thanksgiving sandwich at the "Moist Maker Turkey Sandwich Sunday Funday" on November 11 from 12 – 5 pm and test your diehard fandom knowledge at the nightly Friends-themed trivia between November 15 – 19. Belt out "I'll be there for youuu!" at '90s karaoke night every Wednesday and take it up a notch by breaking it down at the dance party on November 21.
Prizes and giveaways are so easy to score at this pop-up experience. There will be a foosball tournament with a $100 cash prize for the winner on Wednesday, November 14 at 7 pm and every Sunday, you'll have a chance to win free shots by playing Chandler's original "Cups" drinking game with the bartender.
And believe me, there will be plenty of photo opportunities, too. That iconic couch in the title sequence is bound to make an appearance, and since Replay is known to go all out for their themed pop-up experiences, their latest Friends endeavor will be no different.
If you're interested in going, RSVP to the event on their Facebook page, where you can also find more information.
Featured Image Credit: FRIENDS (TV Show) Facebook