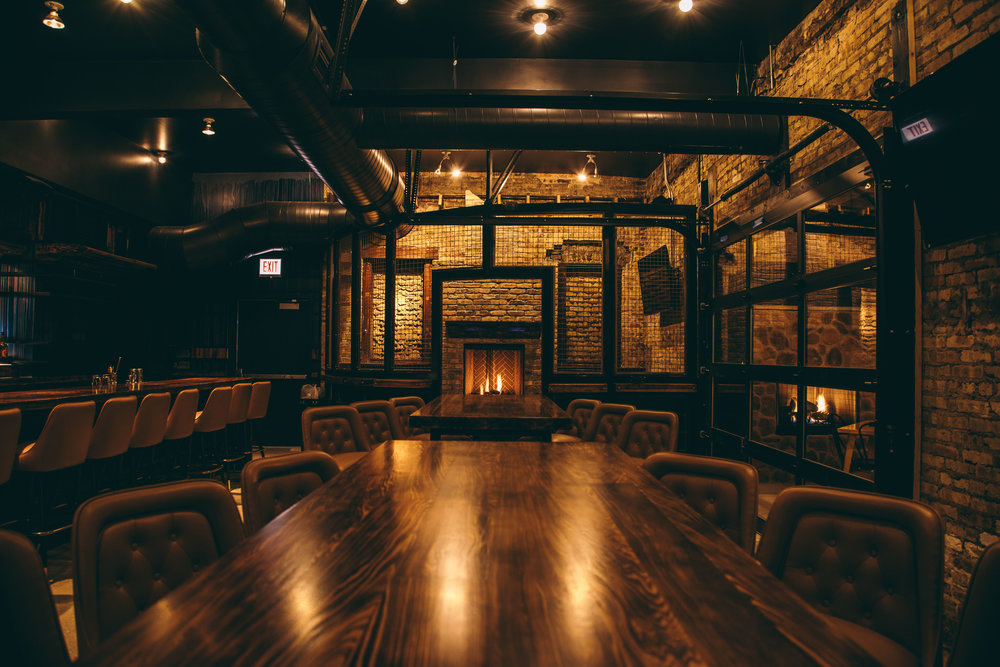 Amidst numerous sleek, trendy concepts that rise and fall in the city, there's something about a neighborhood bar that has an everlasting appeal. The folks behind The Moonlighter have proven that they get it, and with Logan Square / Humboldt Park favorites like Scofflaw and Slippery Slope under their belt, it's safe to say they know what works in the neighborhood. With operation beginning barely over a month ago, it's the kind of place that feels like it's been there for years already, and the locals have been settling in with ease.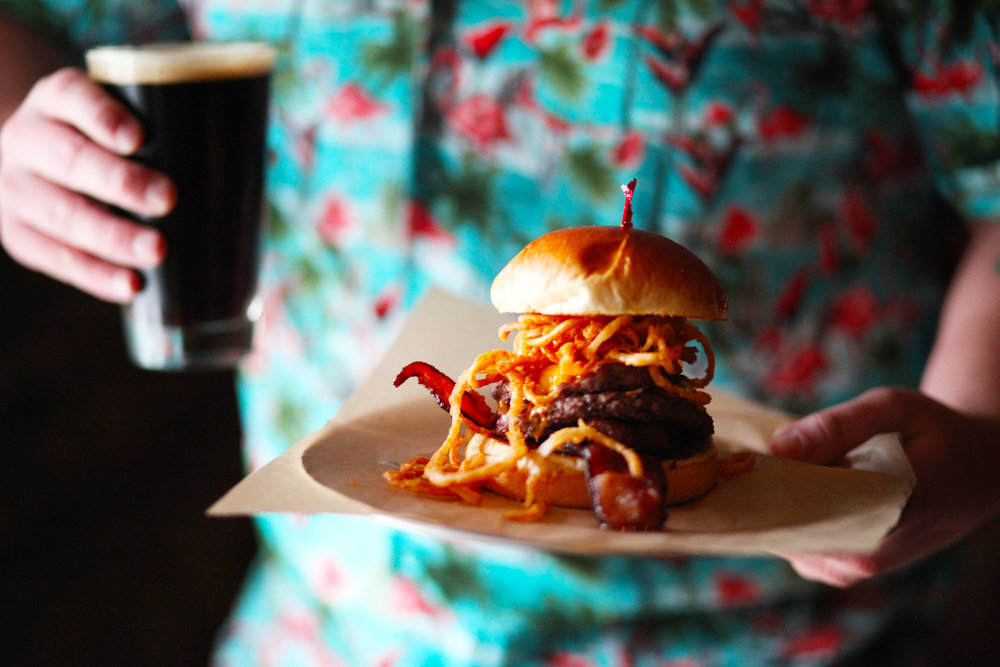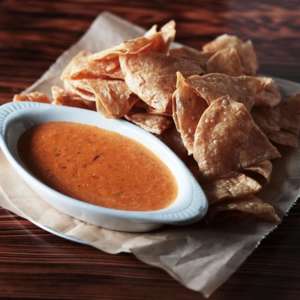 The menu delivers exactly what it should for an establishment of its type: it's short and sweet, but it offers all the essentials. If you've got a hankering for a good burger, here you'll find six that meet every must-have variant. Their signature "Moonlighter" burger can satisfy any craving, while others include a barbeque-style "Amarillo," a savory, mushroom-topped "London," and a vegan-friendly "Portland." Before you dive headfirst into these, start with one of their six traditional appetizers that cover all the bases. Our recommendation: the Queso Dip with added chorizo. Enter their selection of simple salads and sides and you've got everything you need for a casual-but-delicious bite around the corner.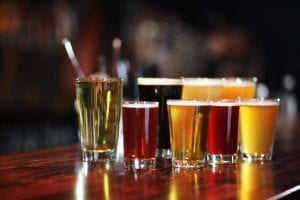 Make moves to the cocktail list and you'll find items that invoke the sophistication of its sister concept, Scofflaw, with elevated mixtures denoted with flavor profiles. As for the beer collection, their niche is sour gose beers, wild ales, and lambics. A brief but comprehensive wine selection, $2 rosé shots for the noncommittal, and inventive non-alcoholic bevs make for a solid menu.
The indoor atmosphere is, simply put, comfortable and homey, with wood furniture, festive lights lining the ceiling, television screens, large communal tables as well as more intimate booths, and fireplaces – perfect for huddling with a group as you collectively nurse one of their cocktail pitchers. However, it's undoubtedly what's on the outside that brings you in, as passersby find an inviting, string-lit patio bordered by two blazing hearths. Given that the kitchen's open every night 'til 1am and on Saturdays 'til 2am, it's a prime option for residents located more west of comparable concepts near the Square and busy Milwaukee Avenue.
Haven't been? This weekend's the perfect time to go. Visit their Christmas Market this Sunday, December 10, where visitors can shop trees and wreaths, and enjoy fresh, chef-baked cookies, mulled wine, and hot cider with bourbon from 3pm – 8pm.