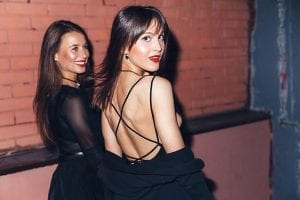 We've all felt it. The thrill of the swipe – that one-of-a-kind feeling that millennials of the digital age know all too well.
As we also know all too well, that initial rush can be fleeting. The swipe eventually becomes more akin to a mindless reflex. A wearisome chore, even. Until eventually the whole thing just becomes kind of, well, sad.
Ah, dating apps. A totally ideal framework that delivers tons of hope, but often underwhelming results. But hey, we all still deserve a shot at love, right? (Let alone a conversation that goes further than 'Hey, how's it going').
In comes The Inner Circle – a dating app that transforms online dating from the 21st Century online-swipe fest into offline chemistry. It connects fun, engaging and ambitious young professionals together based on shared interests and unique passions. 
If the name gives you questionable vibes, don't let it intimidate you. Ultra-exclusive isn't necessarily synonymous with snobbishly selective. Quality over quantity is the name of the game – it's all about making sure that app users share similar values, and weeding out those who don't. Every member is screened to maximize your chances of finding the ultimate match. From students to entrepreneurs to artists to young professionals, The Inner Circle attracts driven and impressive individuals from all backgrounds. Who wouldn't want a guy or girl who takes their relationship as seriously as they do every other endeavor in their life?
And let's be honest. Most connections on Tinder, Bumble, or Badoo never even make it to the face-to-face phase. The Inner Circle makes sure your connections aren't just an online fantasy by hosting awesome in-person events in your city. So, there's no excuse not to put your chemistry to the test.
Ready to take that first leap of faith, as they say? Download The Inner Circle now for free today. Who knows, you might just be able to put swiping to rest.