Calling all Bachelor fans! The Rose Hotel Chicago O'Hare, located at 5200 Pearl St. in Rosemont, and their contemporary first-floor bar and restaurant Thorn Restaurant & Lounge, are hosting a The 'Final Rose' Cocktail Party on March 25th at 4:30 p.m. This is your one-of-a-lifetime chance to experience the beloved reality show series in person!
This event is for guests before The Bachelor Live On-Stage event later that evening at the Rosemont Theatre, which they are offering a free shuttle to for those who attend the party. Patrons who come to the preparty event will be able to meet with Bachelorette alum Clay Harbor and enjoy themed drinks and appetizers.
Image Credit: Thorn Restaurantt & Lounge

Cocktail specials include:
The Final Rose of the Evening – Svedka Rose, Strawberry Gin, Saint Germain, Fresh Lemon, Simple Syrup, Rose Molded Ice Cube

The Most Dramatic Mule Ever – House Infused Lavender Lemongrass Vodka, Fresh Lime, Simple Syrup, Ginger Beer
Not Here to Make Friends – Kettle One Vodka, Grand Marnier, X-Rated Liquor
Will You Accept This Rosè? – Band of Roses Rosè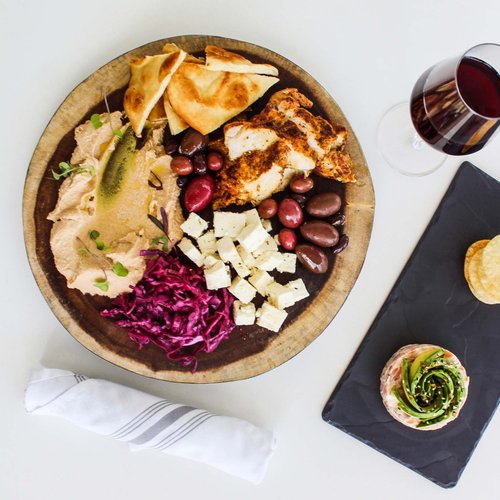 Appetizers include:
Can I Walk You Out Wings – House Battered Wings, Choice of Creamy Ginger Miso, Buffalo, or BBQ. Served With Ranch or Blue Cheese
Can I Steal You For a Sec Charcuterie – Shawarma Chicken Breast, Hummus, Marinated Feta, Olive Medley, Pickled Cabbage, Warm Naan Bread
One on One Bao Buns – Smoked Chili Pork Belly, Miso Togarashi, Pickled Cabbage, Micro Cilantro, Sesame OR Buttermilk Fried Chicken, Pickle, Sriracha Maple Cream
Fantasy Sweet Macaroons
Registration is free for the 'Final Rose' Cocktail Party. For more information, please visit the Thorn website by clicking here.
About The Rose Hotel & Thorn Restaurant
The Rose Hotel is an energetic and edgy boutique hotel standing five stories high features 165 stylish guest rooms and suites with visually stimulating art creating an elegant and innovative ambiance. Located inside the hotel, Thorn Restaurant & Lounge is a modern American restaurant open for breakfast, lunch, dinner, and late-night cocktails with breakfast being served until 3:00 pm daily. The lounge features plush, comfortable seating areas with TVs, or opt for a more formal dining experience in the dining room. Private dining is also available for groups of up to 150 people.