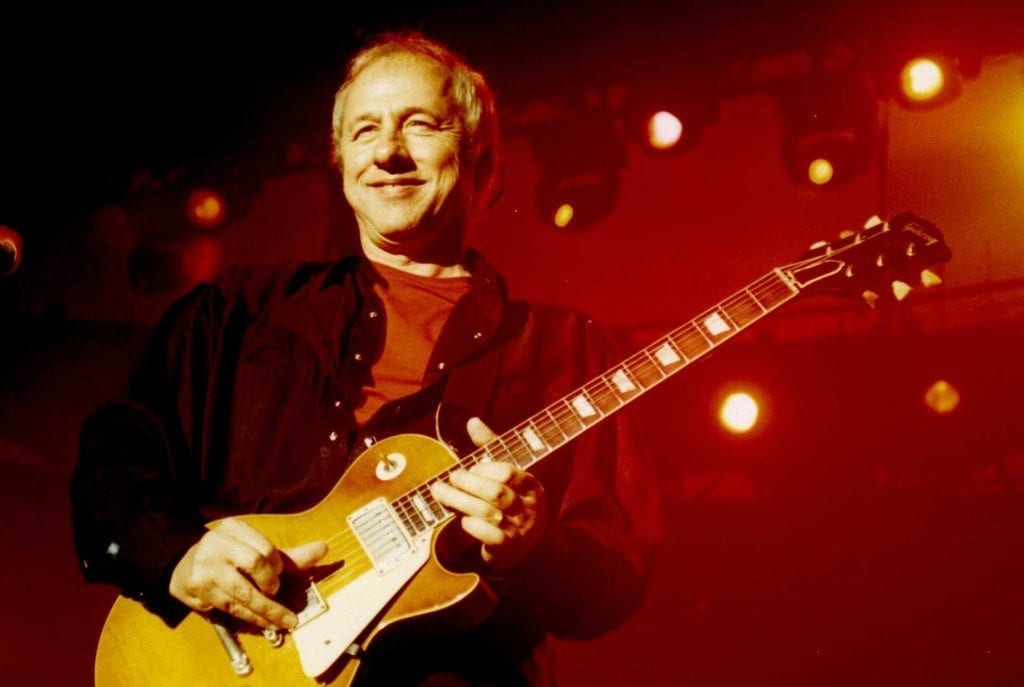 An Evening with Mark Knopfler and His Band
October 2nd
Legendary musician and songwriter Mark Knopfler will celebrate the release of his new record, Tracker, due March 17 on Verve Records, with a North American tour that includes a Chicago Theatre concert on Friday night, October 2.
Fans that purchase tickets to 'An Evening with Mark Knopfler and His Band' online will receive a physical copy of Tracker for each pair of tickets purchased. Says Knopfler, 'Part of the fun is thinking what you might have a go at, for a new tour. For me, that's part of the joy of it, getting that little crew together again, and setting sail once again. It's a real adventure.'
Knopfler has always viewed touring as the final part of the process running from songwriting through recording and ending upon the road performing old and new songs. He now writes more music while actually on the road. Tracker marks the eighth solo recording from Knopfler, who Rolling Stone praises as one of the '100 Greatest Guitarists of All Time.'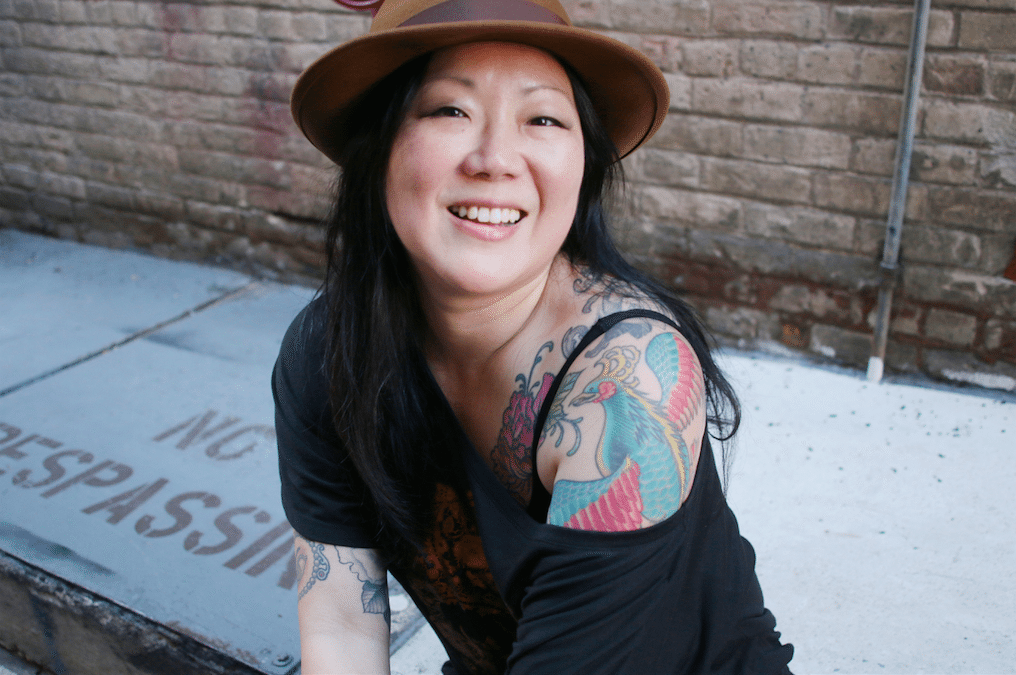 Margaret Cho – The psyCHO Tour
October 3rd
MSG Entertainment and Live Nation announced that three time Grammy and Emmy nominee, comedian Margaret Cho will take The Chicago Theatre stage on Saturday, October 3, 2015.
Margaret Cho has been developing brand new material over the last several months. "I'm so thrilled to announce that I will be back out on the road. This show is about insanity and about the anger I feel about everything happening in the world right now," said Cho.
A big part of Cho's show are tributes to her "father in comedy," Robin Williams and her "mother in comedy," Joan Rivers, who passed away within a month of one another. Margaret was very close to both of them; her friendship with Robin encouraged her to start the #BeRobin campaign to raise awareness and funds for the homeless community. Her friendship with Joan reinforced Margaret's desire to remain fearless.
For more information, please visit: http://www.margaretcho.com/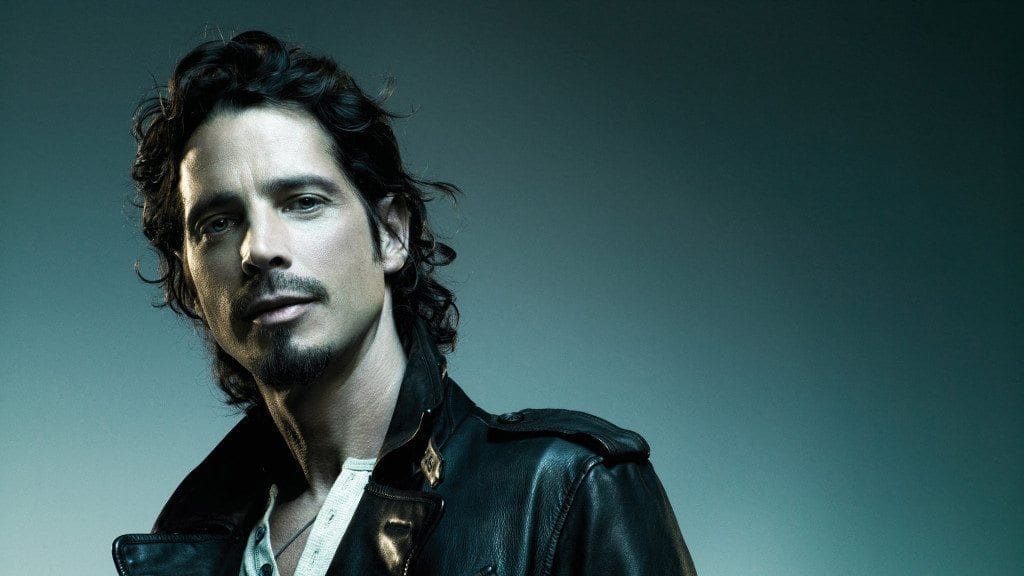 Chris Cornell
October 6th
Multi-Grammy Award winning, Golden Globe-nominated and acclaimed singer-songwriter Chris Cornell has announced solo acoustic tour dates for next fall, including an October 6 date at The Chicago Theatre. Showtime is 7:30pm. $1 from every ticket sold will go to the Chris and Vicky Cornell Foundation, an organization that supports children facing tough challenges, including homelessness, poverty, abuse and neglect.
Cornell's recent solo acoustic 'Songbook' tour attracted sellout crowds and critical acclaim worldwide. Jim Farber of the New York Daily News observed, "Sometimes you don't recognize the full power of a voice until you strip everything away from it." The tour's reinterpretations of classic Cornell songs are featured on his 2011 live album of the same name. Plans have also been announced to release a brand new studio album, Higher Truth, on September 18.
The tour will provide fans the chance to see the iconic rocker perform in an unplugged, up close and personal setting and will include songs spanning his entire career as well as new material from his highly anticipated forthcoming studio album, Higher Truth, produced by Brendan O'Brien (Bruce Springsteen, Pearl Jam, Neil Young) and scheduled for release this fall.
Chris Cornell is a modern iconic innovator who transcends genre.  He was the chief architect of the 90s grunge movement and remains one of the best rock voices of all time.  Achieving multi-platinum success with three legendary bands – selling over 30 million records worldwide – he has forged his own unique identity over three decades as a Grammy award-winning, Golden Globe nominated singer, songwriter, guitarist, composer and lyricist.
His career began with Seattle trailblazers Soundgarden, whose wild soundscapes combined visceral punk attitude with artistic depth. Powerfully original, they were the first of their generation of Seattle bands to sign to a major label in 1989 and their work continued to evolve over the course of seven groundbreaking albums. Cornell has continually redefined his sound and vision. In 1990, side project Temple of the Dog saw him experiment with a more soulful style alongside the future members of Pearl Jam. Later in the decade, his critically acclaimed solo album EUPHORIA MORNING combined lush melody and instrumentation with lyrics which spoke of alienation and despair. And as the millennium turned, he joined with three other musical pioneers from Rage Against the Machine to create supergroup Audioslave. The multi-platinum band released three albums and toured stadiums around the world.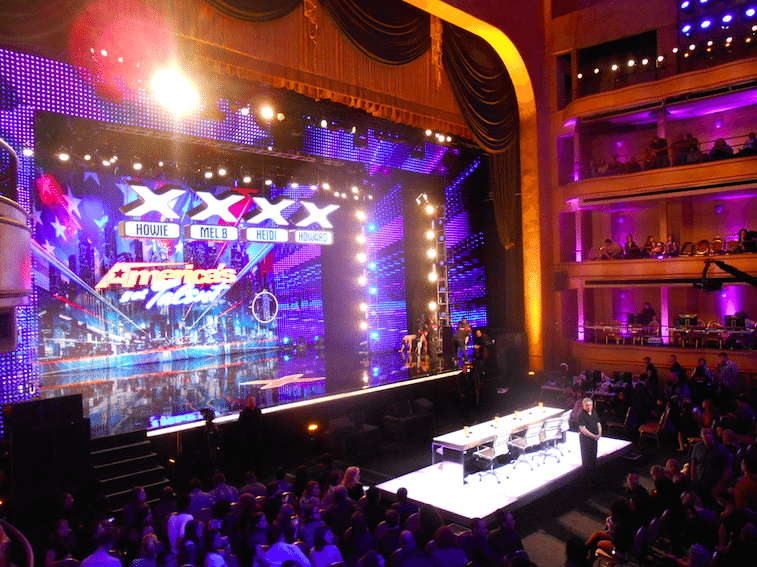 America's Got Talent Live!
October 8th
Live Nation and Madison Square Garden Entertainment announced today that some of the most popular performers from the hit NBC variety competition series, America's Got Talent, will takeThe Chicago Theatre stage. For the shows first ever all-stars tour, America's Got Talent Live!: The All-Stars Tour will perform at The Chicago Theatre on Thursday, October 8, 2015 at 8:00PM. Tickets are on sale now.
The 75-minute live event will provide thrills for the whole family and excite audiences across the US. Top acts from ten years of the #1 rated summer reality television series will provide the ultimate variety show experience in this first ever America's Got Talent Live!: The All-Stars Tour.
"America's Got Talent has been showcasing the country's best talent for the past decade," said Jeff Palmer, Vice President of Live Entertainment, FremantleMedia North America. "Creating a touring stage show that highlights the best acts throughout the history of AGT is the perfect way to celebrate our milestone Season 10."
The 42-city tour will include some of the show's most captivating and entertaining talent, including Season 8's favorite comedian, Taylor Williamson, Season 9's powerhouse performer Emily West, Season 8's comedic hand balancing duo The KriStef Brothers, the memorable "junk rock" performers, Recycled Percussion, from Season 4, and recently added acts, shadow dance duo, Blue Journey, and magician, Smoothini, from Season 9.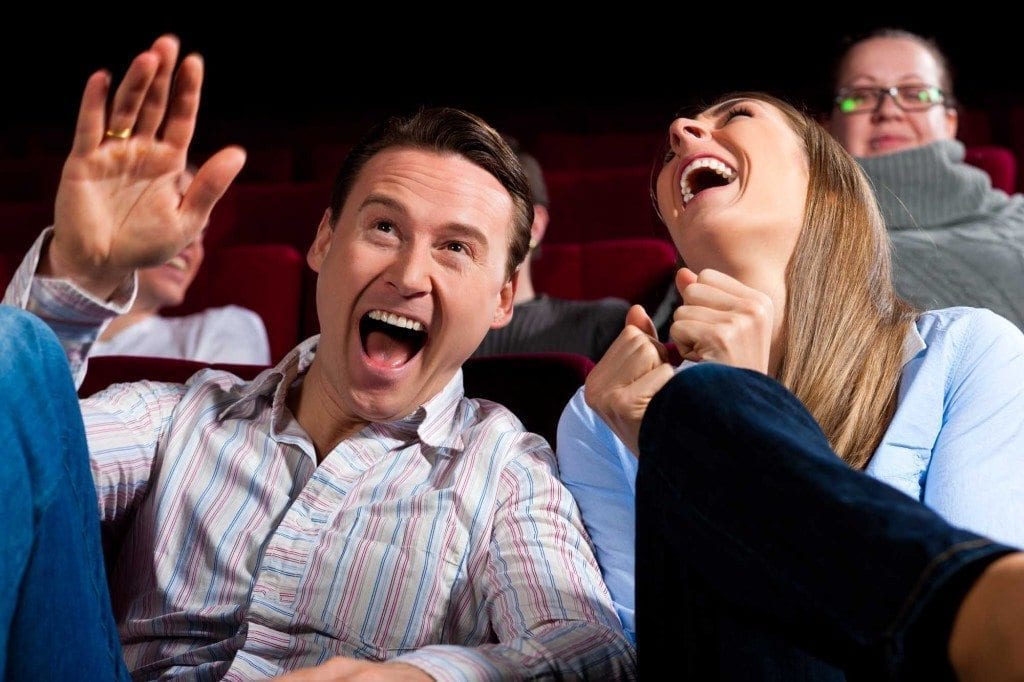 The ChiTown Comedy Takeover
DeRay Davis, Bruce Bruce, Lil Rel & Deon Cole
October 9th 
The Erroll Jackson Company and Madison Square Garden Entertainment announced that comediansDeRay Davis, Bruce Bruce, Lil Rel and Deon Cole* will perform together at The Chi-Town Comedy Takeover at The Chicago Theatre on Friday, October 9, 2015 at 8:00PM.
DeRay Davis, who was born on the South Side of Chicago began his career in local comedy clubs and first gained recognition at Atlanta's Laffapalooza.  Davis' film credits include Jumping the Broom, Life as We Know It, Imagine That and Johnson Family Vacation.  On the small screen, Davishas appeared in HBO's Entourage, Comedy Central's Reno 911 and BET's ComicView. He has also voiced numerous characters on The Boondocks.
Bruce Bruce is a name synonymous with keeping audiences rolling with laughter thanks to his captivating improv skills and larger than life comedic style. From hosting two seasons of BET's ComicView to his many appearances in television and film, Bruce Bruce is a comedian that has made his mark in the business.
Chicago native, Lil Rel will be seen on the upcoming NBC comedy series, The Carmichael Show, which premieres this month. This September, Lil Rel's first hour-long stand-up special, RELevant, produced by Kevin Hart, will premiere on Comedy Central showcasing Lil Rel's captivating story-telling style and his uncanny ability to transport audiences into his hilarious world of characters.
Deon Cole, currently appearing on ABC's hit comedy BLACK-ISH, is best known as a member of the writing staff on The Tonight Show with Conan O'Brien, where he, along with the rest of the writing staff, received two Primetime Emmy nominations.
*Line Up Subject to Change.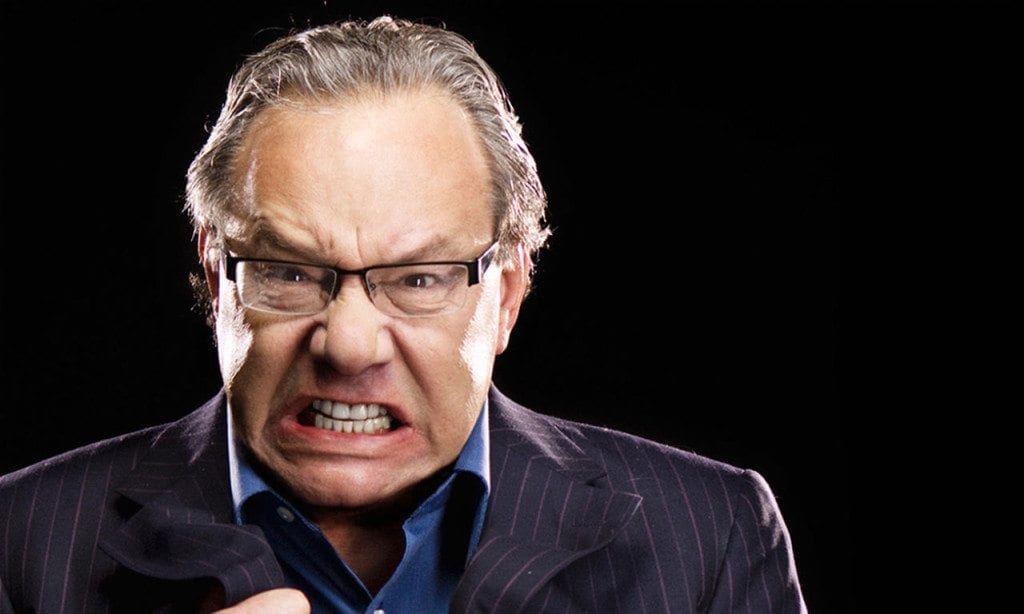 Lewis Black – The Rant is Due: Part Deux
October 10th
Lewis Black is one of the most prolific and popular performers working today. He executes a brilliant trifecta as stand-up comedian, actor and author. Receiving critical acclaim, he performs over 200 nights a year to sell out audiences throughout Europe, New Zealand, Canada and United States. He is one of a few performers to sell out multiple renowned theatres including Carnegie Hall, Lincoln Center, Brooks Atkinson Theatre, New York City Center, the Main Stage at the Mirage in Las Vegas and most recently a sold out Broadway run at the Richard Rodgers Theatre in NYC.
Black came into national prominence with his appearances on The Daily Show in 1996.  Those appearances on The Daily Show led to comedy specials on HBO, Comedy Central, Showtime and Epix.  In 2001, he won the Best Male Stand-Up at the American Comedy Awards. He has released eight comedy albums, including the 2007 Grammy Award-winning "The Carnegie Hall Performance."  Black won his second Grammy Award for his album "Stark Raving Black."  Lewis has published three bestselling books, Nothing's Sacred (Simon & Schuster, 2005), Me of Little Faith(Riverhead Books, 2008) and I'm Dreaming of a Black Christmas (Riverhead Books, 2010).
R. Kelly will perform at The Chicago Theatre on Wednesday, October 14.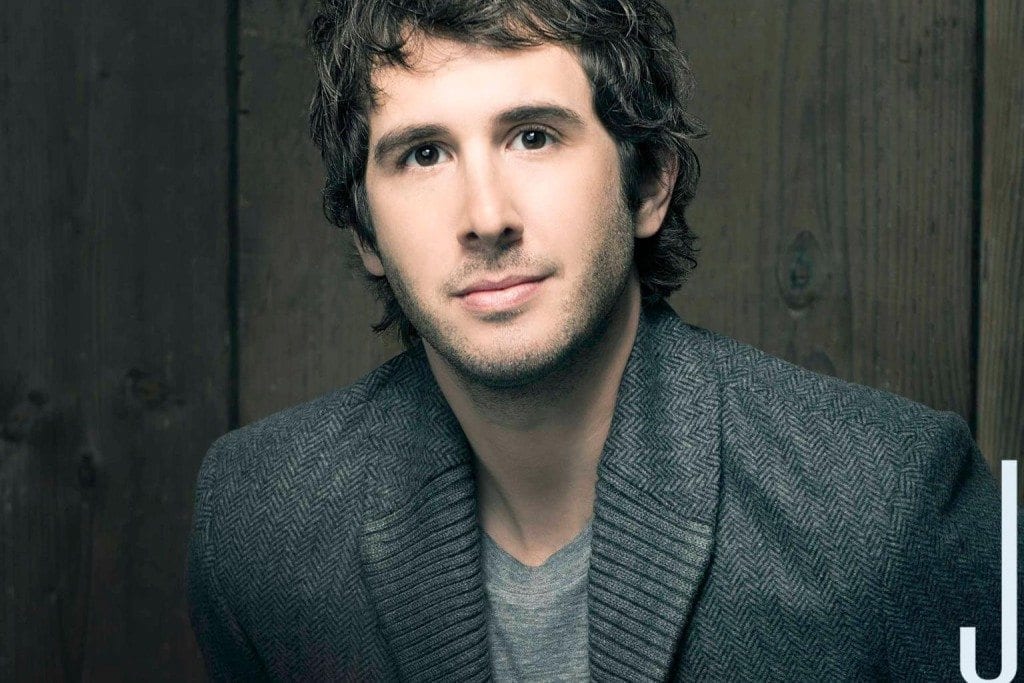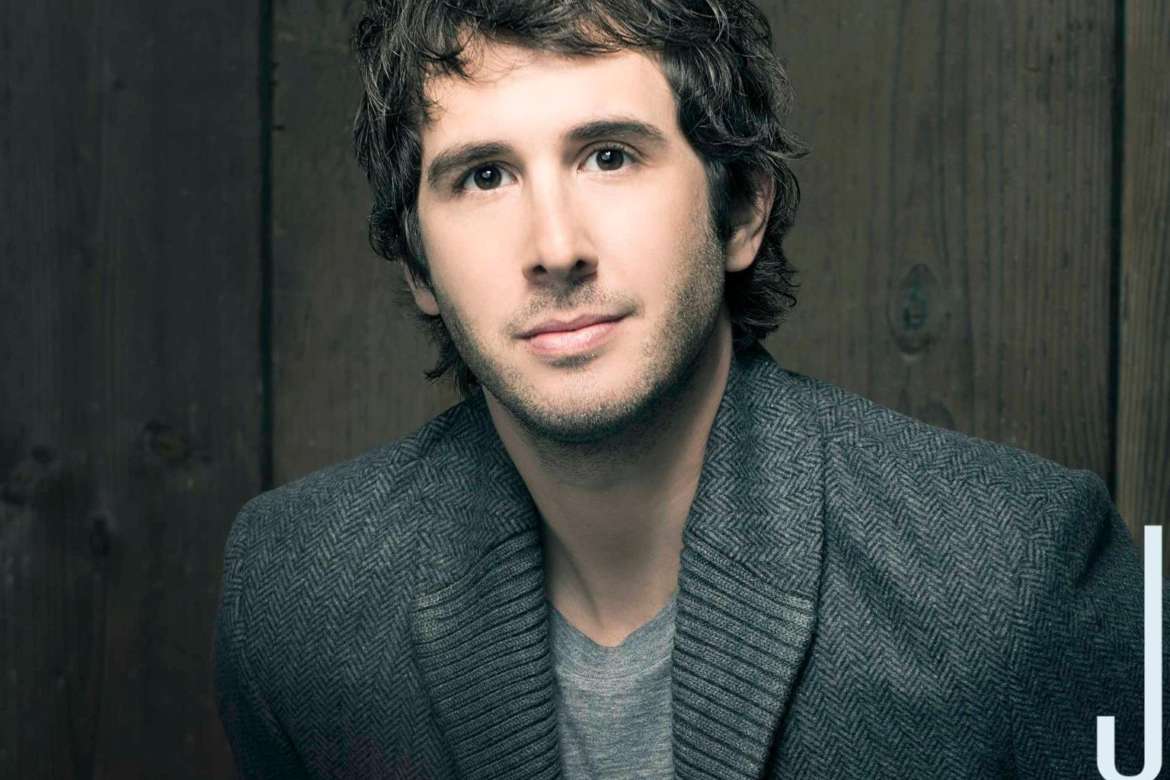 Josh Groban – The Stages Tour
October 16, 17th
Multi-platinum recording artist Josh Groban announced that he will launch a Fall 2015 North American tour in support of his new album Stages. THE STAGES TOUR will visit specially selected theaters around the country, giving fans accustomed to seeing Groban perform in arenas (as he did on his 2013 "In The Round" and "All that Echoes" tours) a more uniquely intimate experience. With every ticket purchased online, fans will receive a choice of either a standard physical or a standard digital copy of Stages.
Stages is a collection of some of the greatest musical theater songs of all time, which Groban describes as "gorgeously arranged songs that have stood the test of time," and which he was drawn to because of their combination of "incredible melody with an incredible story."
Recorded with producers Humberto Gatica and Bernie Herms in both Los Angeles and London's Abbey Road (with a 75-piece orchestra), Stages features songs from Les Misérables ("Bring Him Home"); Rodgers and Hammerstein's Carousel ("You'll Never Walk Alone"); Stephen Sondheim's Sunday in the Park with George ("Finishing the Hat"), Sweeney Todd ("Not While I'm Around") and Into the Woods ("Children Will Listen"); The Fantasticks ("Try to Remember"); A Chorus Line ("What I Did For Love"); Andrew Lloyd Webber's Phantom of the Opera ("All I Ask of You"), The Wizard of Oz("Over the Rainbow"), and others. Another highlight is "Pure Imagination," originally sung by Gene Wilder in the film Willy Wonka & the Chocolate Factory. Watch the album trailer for Stages here.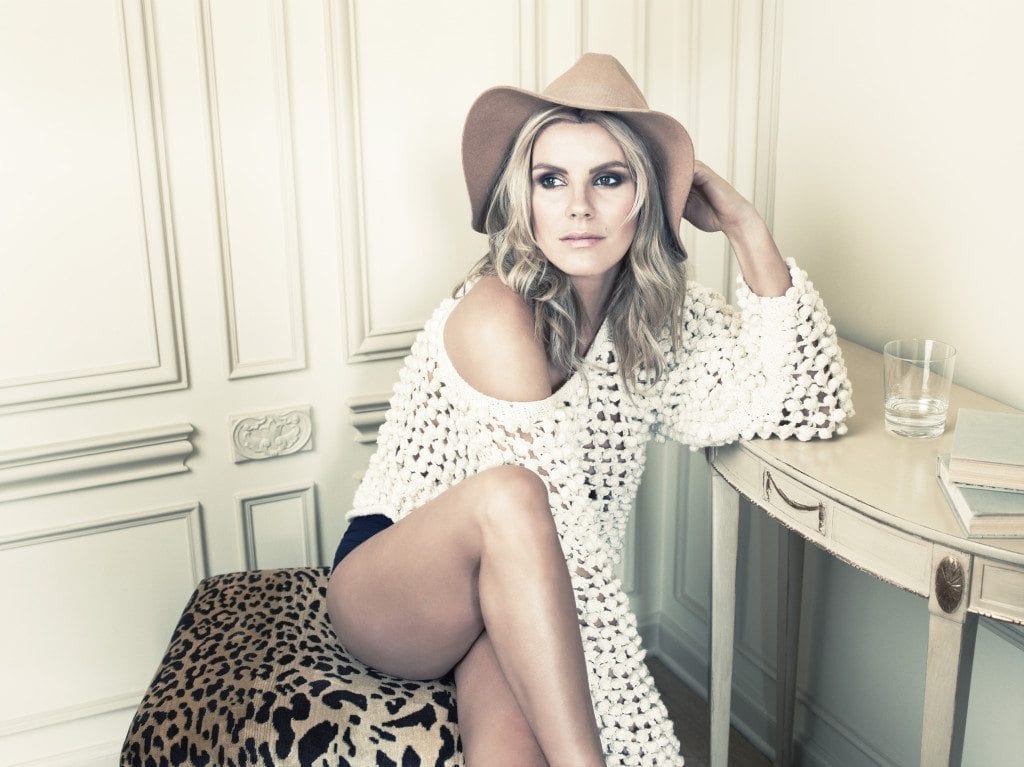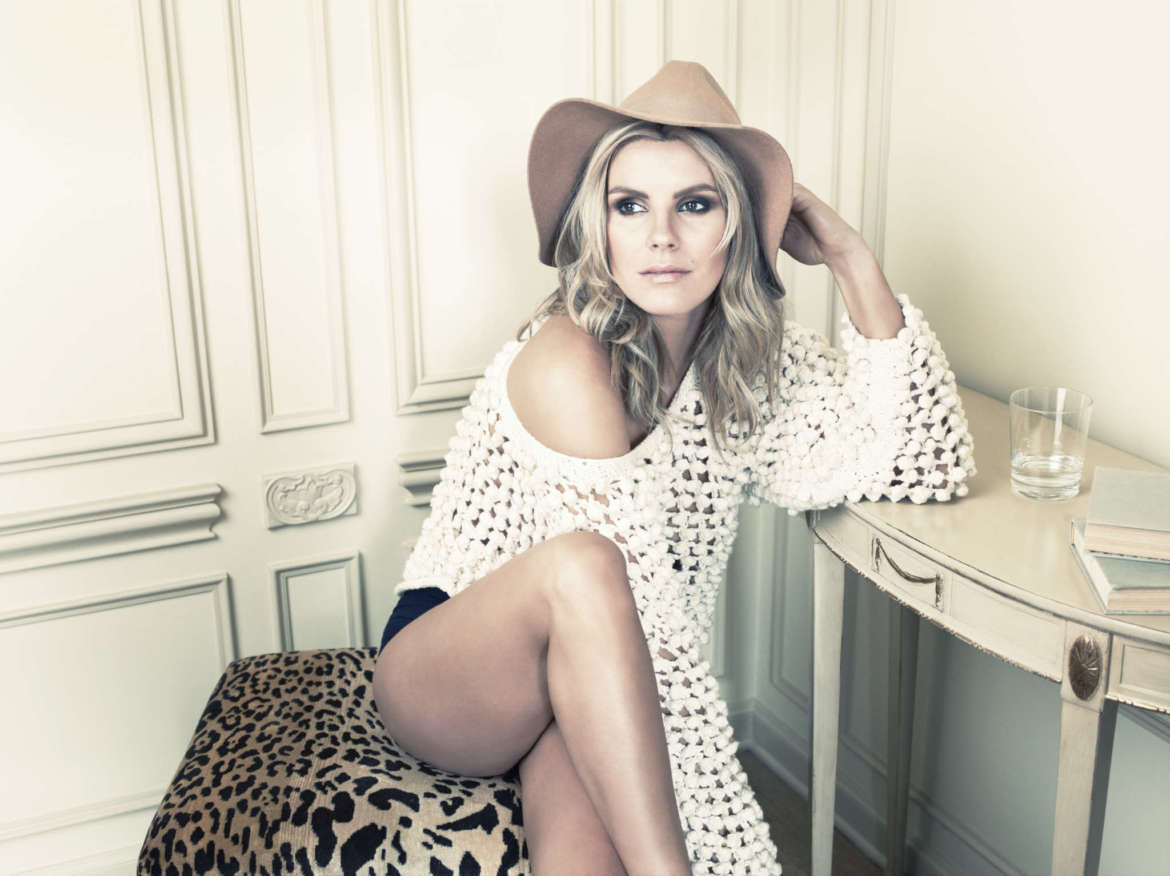 Grace Potter with Rayland Baxter
October 23rd
Grace Potter will perform at The Chicago Theatre on Friday, October 23, 2015.
Grace Potter's epic musical journey reaches a new milestone with the arrival of her solo debut, Midnight (to be released August 14 on Hollywood Records), an inspired work that is surprising, revelatory and wildly original. It's her first new music since 2012's The Lion The Beast The Beat. The album's first single, "Alive Tonight," is available for purchase. Listen to the song here.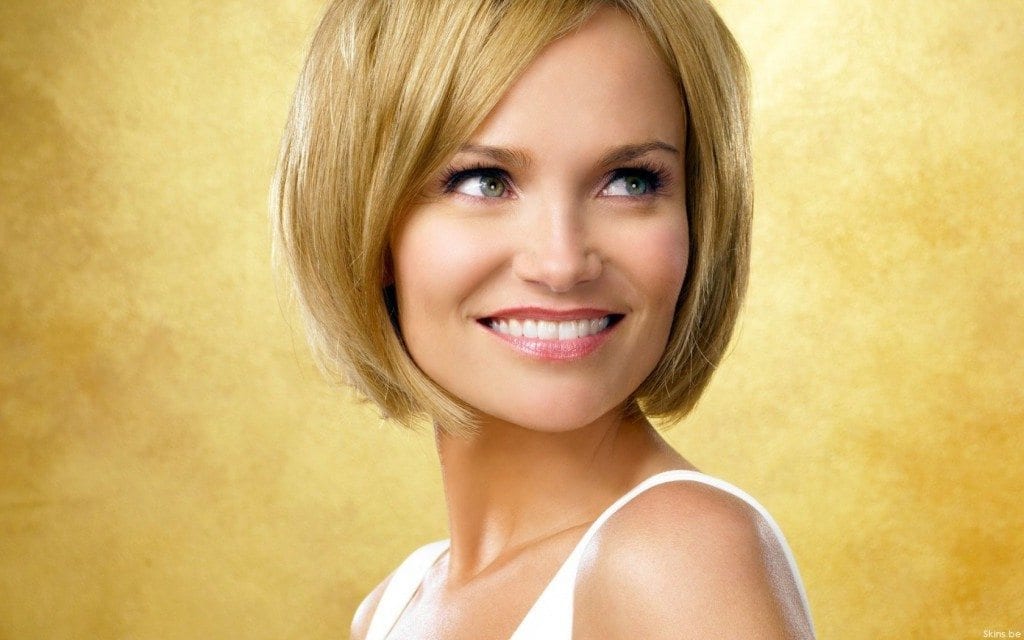 Kristin Chenoweth
October 24th
Emmy and Tony Award winning actress and singer, Kristin Chenoweth, takes the lead in a career that spans film, television, voiceover and stage, effortlessly.
She received an Emmy Award for Best Supporting Actress in a Comedy Series for her work on the ABC series Pushing Daisies (Pushing Daisies was also nominated for a Golden Globe Award and Emmy Award for "Best Television Series – Musical or Comedy.") Chenoweth lit up the stage of McKinley High as a former student who returned to town with more than the baggage from her flight, on Fox's hit comedy, Glee. In her role as Glee's quirky ex-songstress, April Rhodes, she was nominated for two Emmy Awards and a People's Choice Award in the category of "Favorite TV Guest Star."  Though Kristin has often come into our living rooms on hit shows such as The West Wing (where she starred as Annabeth Schott), she may be most remembered by Broadway lovers everywhere for her origination of the role of Glinda the Good Witch in Wicked, which earned her a Tony Award Nomination, and her Tony-winning performance in You're A Good Man, Charlie Brown, for which she stole the show and many hearts in the process. In July, Kristin received the coveted star on The Hollywood Walk of Fame in the category of live performances on stage or in theatre.
Chenoweth recently made her return back to Broadway, playing the glamorous film star, Lily Garland, in the Roundabout Theatre Company's On the Twentieth Century, which has received rave reviews. Kristin's performance earned her the following awards:  Drama Desk Award, Outer Critics Circle Award and Broadway.com Audience Choice Award. She has also earned nominations for the following awards: Tony Award in the category "Best Performance by an Actress in a Leading Role in a Musical" and a Drama League Award. Earlier this year, she co-starred in the Universal film The Boy Next Door, alongside Jennifer Lopez. She was also seen in the film A Bet's A Bet (International title:The Opposite Sex.) She's completed production on the indie teen drama entitled Hard Sell. In July 2015, Chenoweth was seen in the Disney Channel's live-action original movie Descendants, where she played the classic Sleeping Beauty villain Maleficent. Disney's Descendants became the #5 cable TV movie in history with 12.2 million viewers in its premiere and released a hit soundtrack, which debuted at #1 on the Billboard 200 chart and peaked at #1 on the iTunes album chart.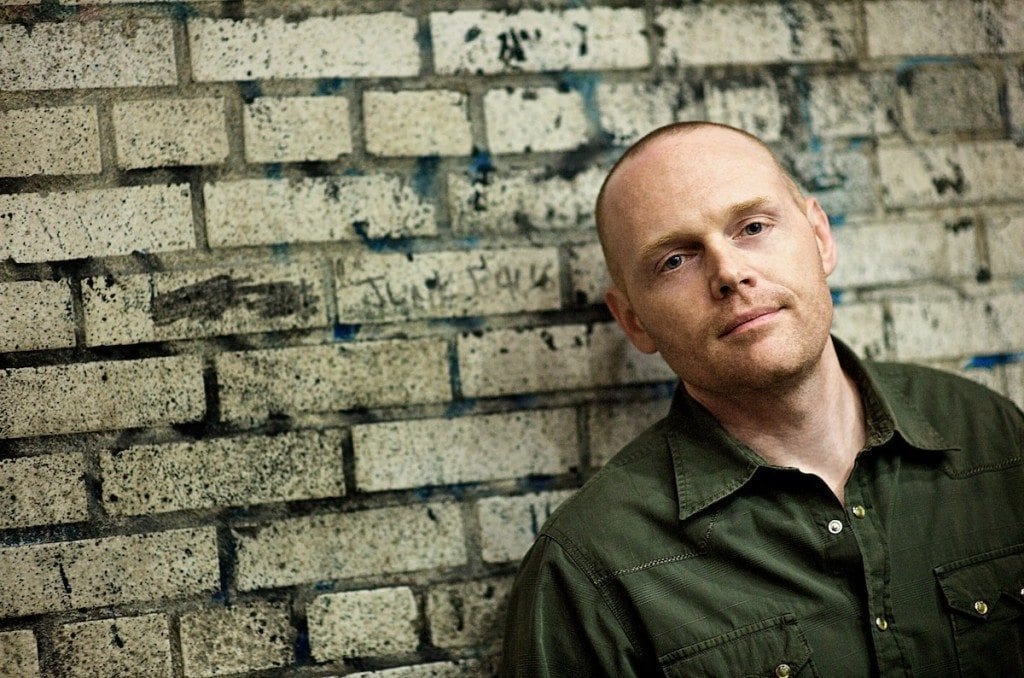 Bill Burr
October 29, 30, 31st
Live Nation and Madison Square Garden Entertainment announced that comedian Bill Burr will takeThe Chicago Theatre stage on Thursday, October 29, Friday, October 30 & Saturday, October 31.
Bill Burr is an American comedian who first gained notoriety for his recurring role on the second season of Chappelle's Show. His comedic style of uninformed logic has made him a regular on Late Show with David Letterman, Conan and The Tonight Show starring Jimmy Fallon.
In addition to his stand-up, Burr can be seen on the big screen in movies like Date Night, The Heatand Walk Of Shame. He also appeared as Kuby on AMC's hit television show, Breaking Bad and in multiple episodes of the hit Comedy Central show, Kroll Show.  His four, hour-long specials are available on Netflix along with his new animated series F Is For Family, which will premiere in 2015. Burr's Monday Morning Podcast holds the title of being one of the most popular comedy podcasts on the web. Burr began the podcast in May 2007 and has produced more than 350 episodes.
In 2015, Burr received the Stand-Up Comedian of the Year Award from the prestigious Just For Laughs Festival in Montreal and in 2011, he was presented with the Comedian of the Year award from the Boston Comedy Festival.
Descriptions via The Chicago Theatre