Don't worry, they've got it covered.
Thanksgiving is an exciting time of year to enjoy the company of family and friends as you indulge in the smells and tastes of a hearty autumn feast. There's just one tiny drawback… you have to cook dinner.
Cooking can be fun, and nothing beats a home-cooked meal, but every once in awhile, it's nice to hand off the dirty work. Whether you're planning a separate "Friendsgiving" event or simply want to avoid using a turkey baster or burning the stuffing, there are plenty of restaurants in the Loop that offer the elegance and flavor that this holiday calls for.
Here are 10 restaurants in the Loop that are hosting buffets and prix fixe dinners on Thanksgiving Day.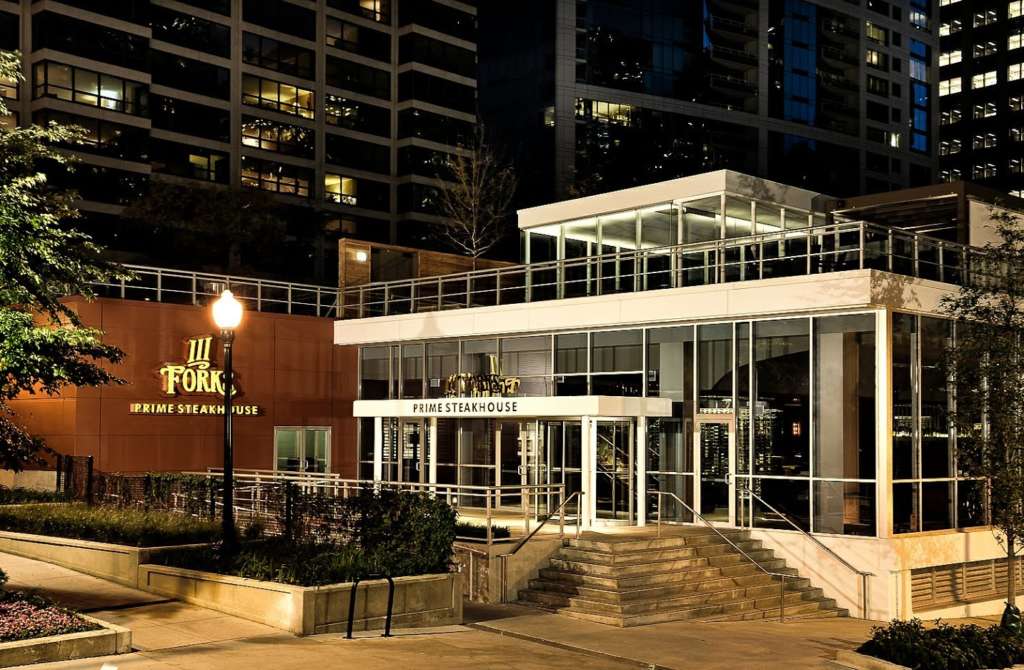 180 N Field Blvd
Enjoy spectacular views of the DuSable Harbor through floor-to-ceiling windows, cozied up next to a fireplace, when you dine for Thanksgiving dinner at III Forks Prime Steakhouse. The tenderloin tomato soup is sure to fill you up, but make sure to leave room for the spice-rubbed holiday turkey and Kentucky bourbon chocolate pecan pie. Vegans and vegetarian menus feature a charred cauliflower steak and a vegetable poke bowl. Adults are $49 and children 12 and under are $18, and the three-course dinner runs from 2 – 8 pm. Make your reservation today!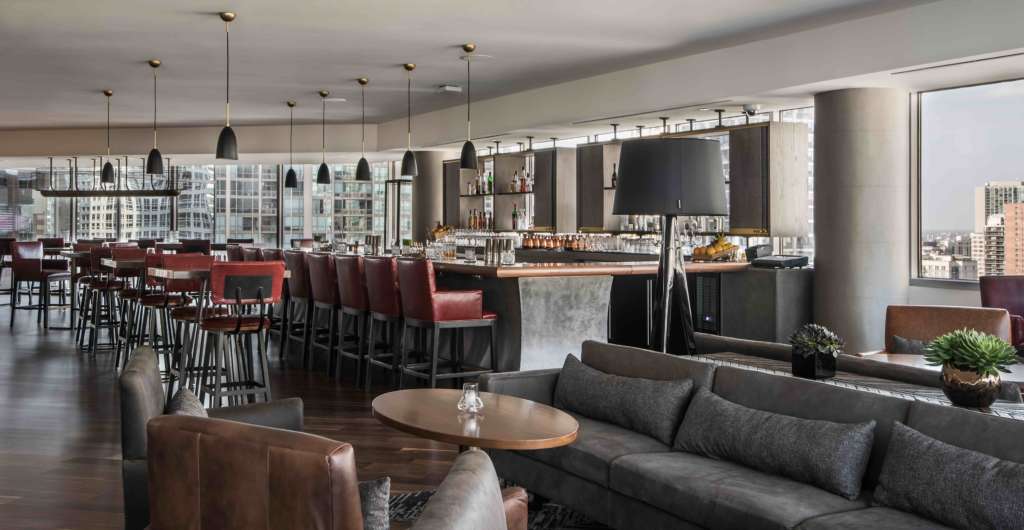 101 E Erie St
Thanksgiving is best spent at Baptiste & Bottle, where they're offering a Thanksgiving buffet available from 10 am – 3 pm, with the last seating at 2:30 pm. The menu will include a carving station, shrimp and crab luge, soup and salad bar, traditional Thanksgiving dishes, brunch classics, and assorted desserts! Adult pricing is $79 and children 4 – 12 are $33.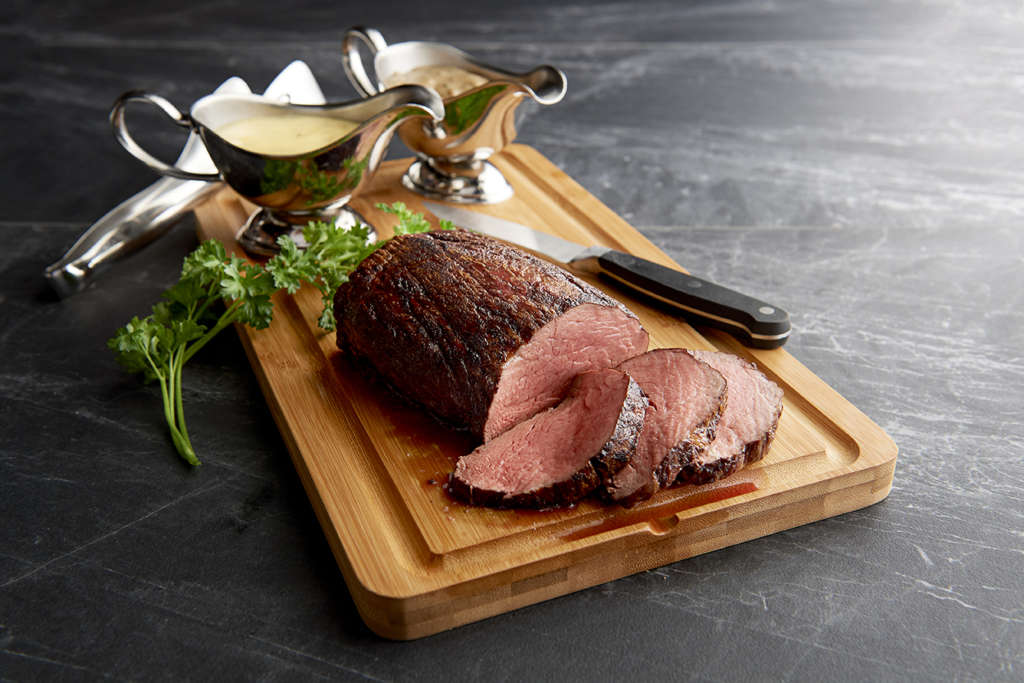 520 North Dearborn
From 1 – 9 pm on Thanksgiving Day, Mastro's Steakhouse is going all out. Their menu includes a Chateaubriand featuring a large center-cut roasted beef tenderloin, sliced and served tableside with béarnaise and peppercorn sauce on the side. Don't miss out on the Pumpkin Butter Cake for $18 to finish off your meal of the year.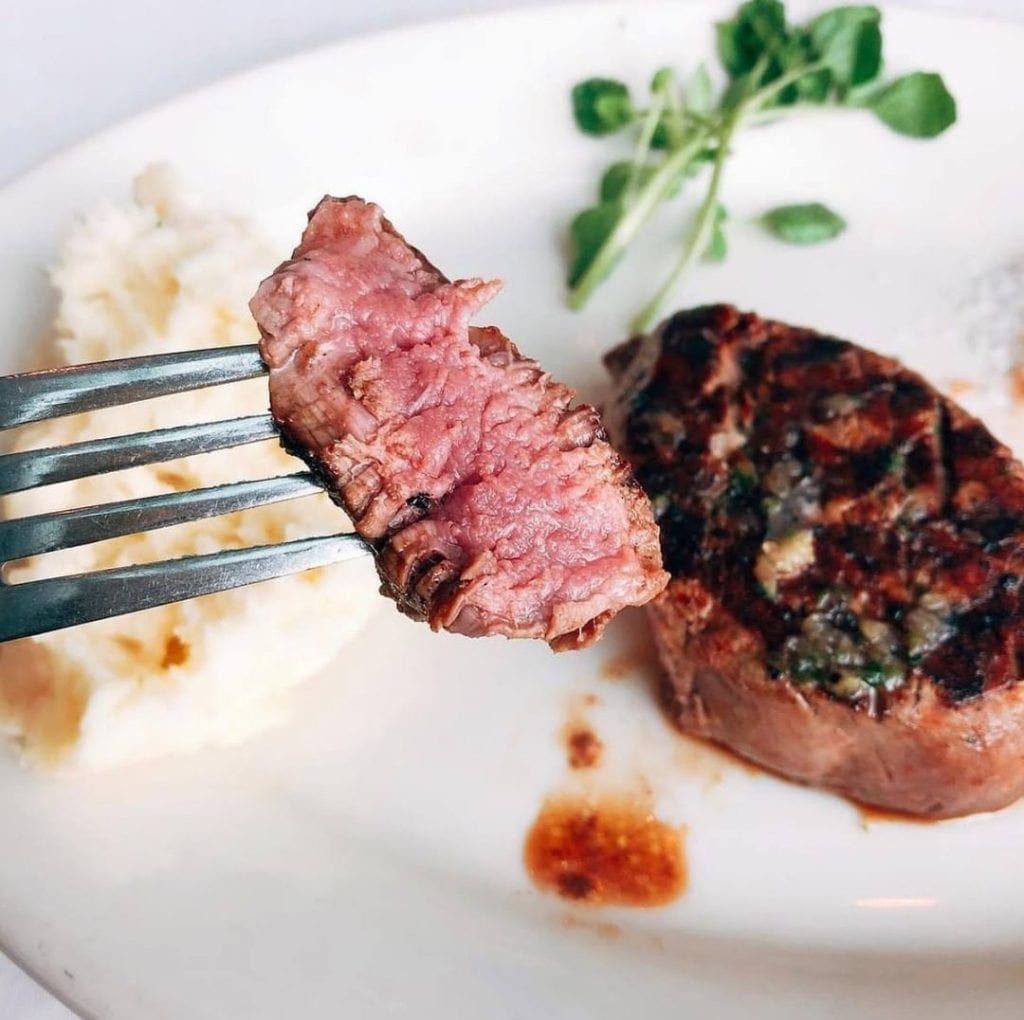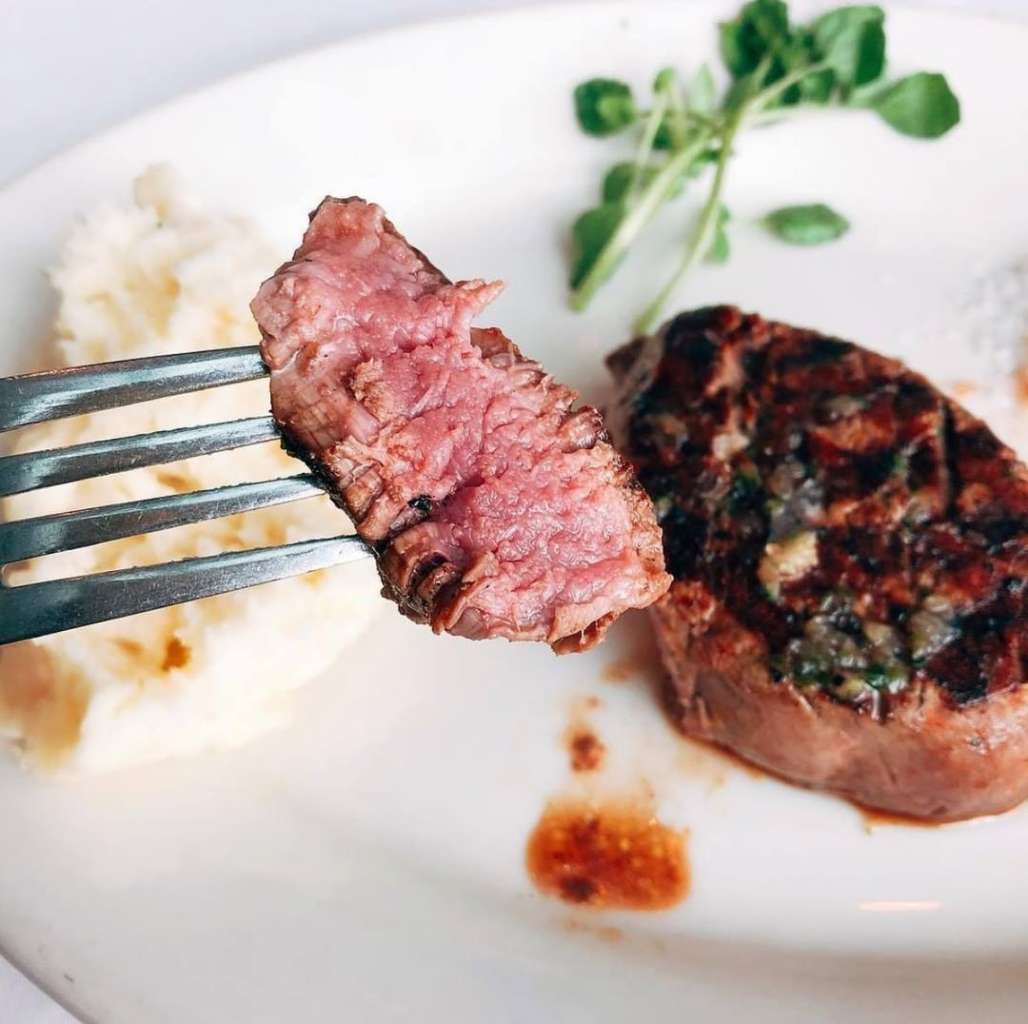 65 E Wacker Pl
Morton's downtown location on Wacker is offering a Thanksgiving Steak and Lobster special for $59, which includes an 8-ounce filet mignon paired with a one-and-one-fourth-pound lobster topped with lobster butter sauce and finished with grated parmesan cheese and a savory puffed pastry. Make sure to stop by on Thanksgiving day to take part in this amazing deal.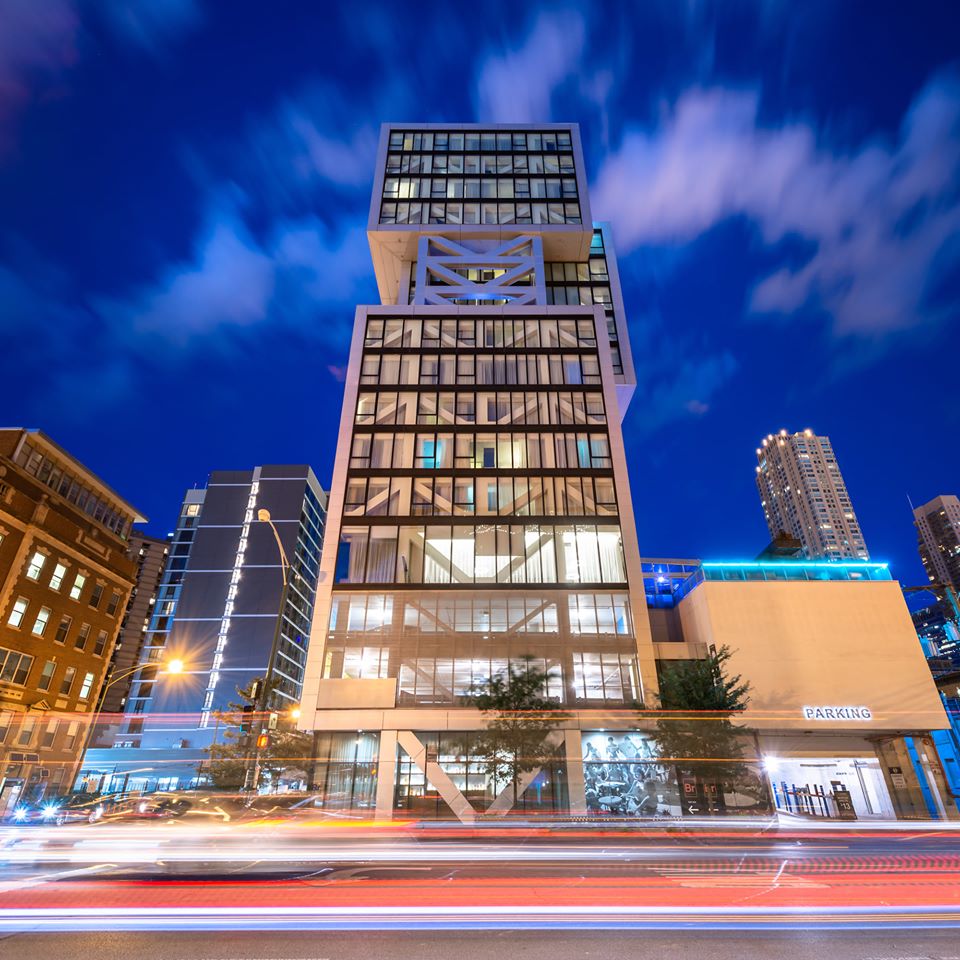 127 W Huron St
Enjoy a classic, family-style Thanksgiving meal at The Godfrey's annual supper, where friends and kin can gather to give thanks for the year ahead with carving stations, comfort foods, pastas, housemade pies, and of course, turkey. Make your reservation online today!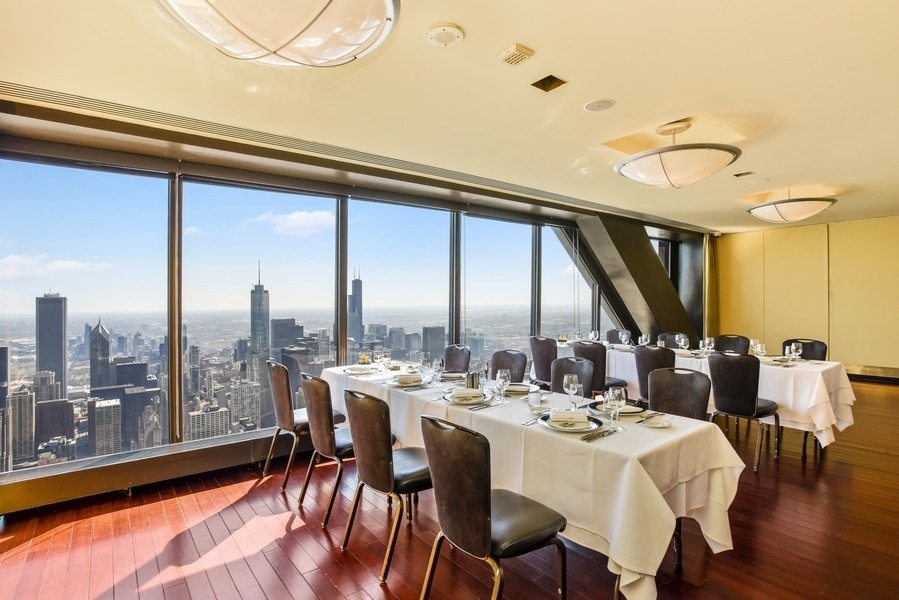 875 N Michigan Ave
Treat yourself and your family to breathtaking views atop the John Hancock Center, accompanied by complimentary sparkling wine, for this Thanksgiving dinner. The restaurant will have a buffet of chilled seafood, housemade salads, charcuterie, and a chef-attended prime rib carving station, with your choice of an entree from their seasonal menu that includes roasted turkey, pan-seared snapper and lamb chops served with classic side dishes. Finish off the meal with a dessert buffet to follow, all of which run from 11 am – 6:30 pm. Adult price is $80 and children ages 4 – 12 is $35. Reservations are extremely limited and can be made by calling 312.787.9596.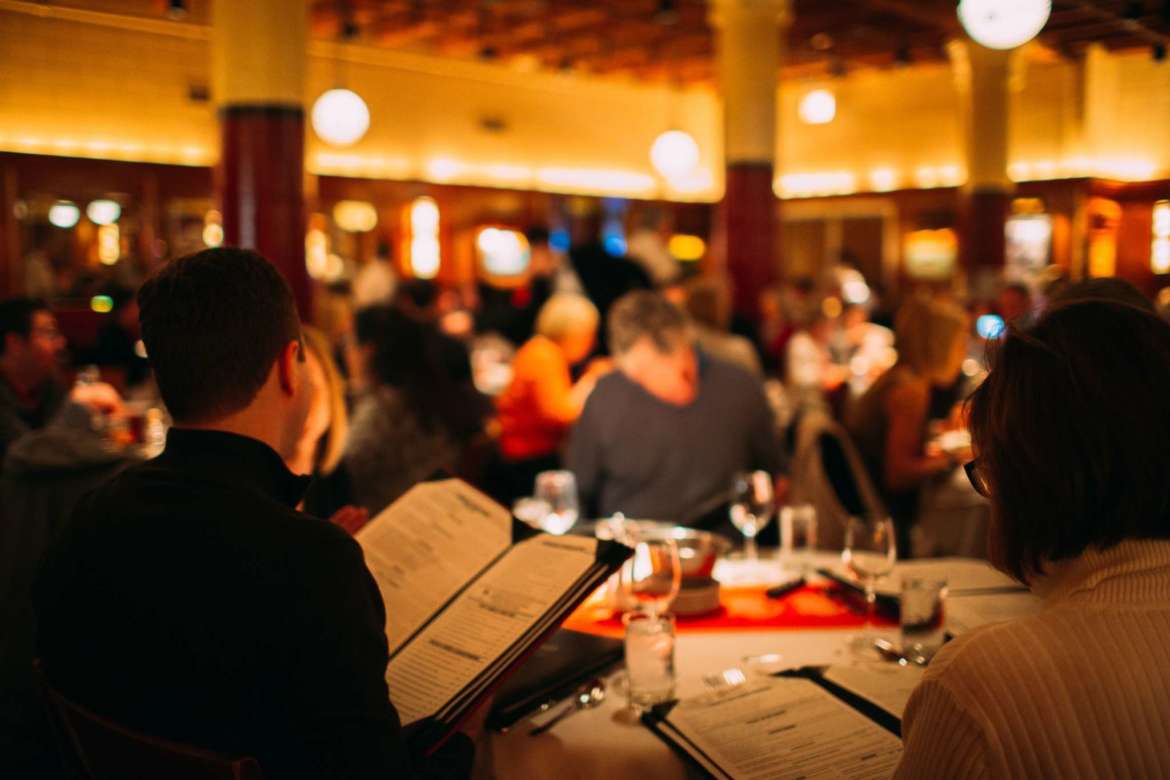 21 E Hubbard St
This popular seafood establishment is offering a family-style buffet from 11 am – 8 pm that includes king crab legs, herb-roasted turkey, oysters on half shell, shrimp cocktail, sushi, smoked salmon, an assortment of bread, creamy lobster bisque, mashed potatoes, and root veggies. Beverages are not included. Price for adults is $85 and $20 for kids 12 and under, so make this Thanksgiving dinner better than ever.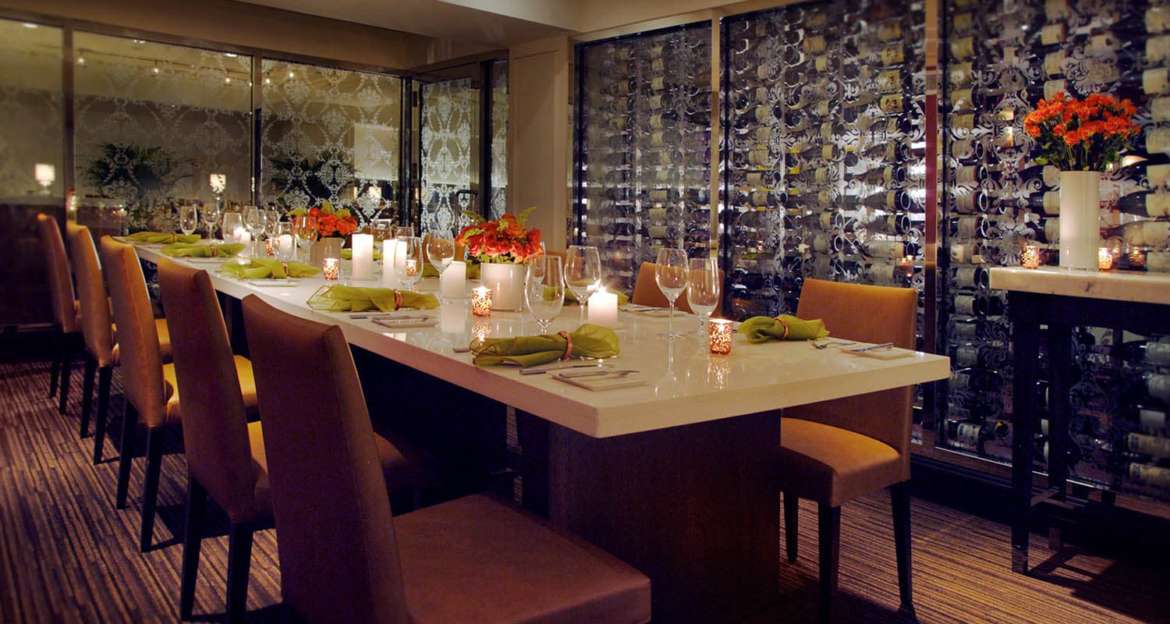 17 E Monroe St
Visit the Palmer House Hilton for a breakfast buffet from 6:30 am – 12 pm and Thanksgiving lunch buffet from 11 am – 4 pm, backdropped with fantastic views of the Thanksgiving Parade on State Street from 7:30 am -10:00 am. Complimentary beverages include coffee, tea, soda, juices, and sparkling wine. The buffet menu features maple honey molasses roasted tom turkey, rhubarb cranberry compote, chestnut pistachio stuffing, traditional gravy, and apple and pumpkin pies. Prices for breakfast are $30 for adults and $12 for kids ages 6 – 12. Dinner prices are $85 for adults, $70 for seniors, and $40 for kids 3 – 12.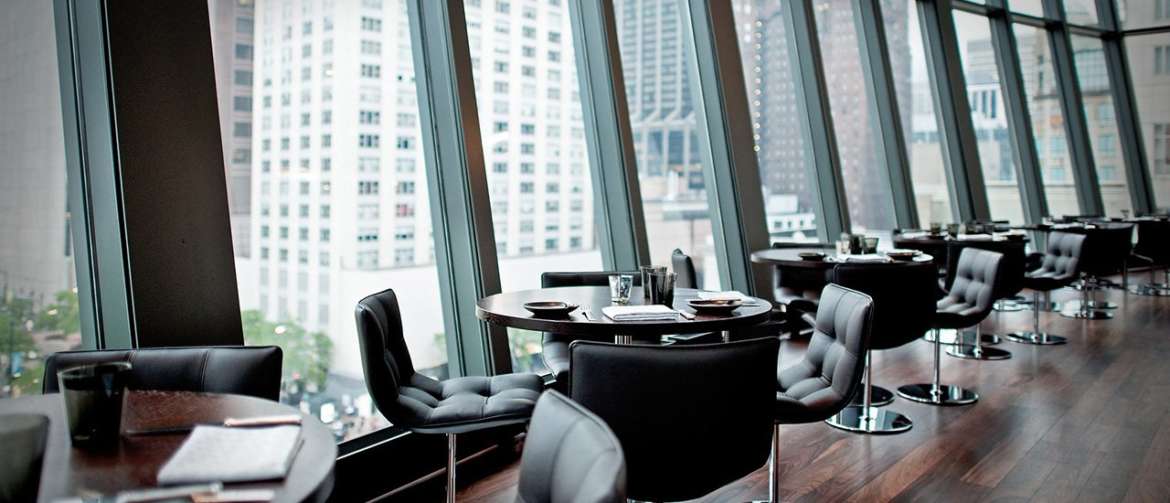 800 N Michigan Ave
Want to peer over the stretch of the Magnificent Mile for a memorable holiday event? Visit the Park Hyatt Chicago for an all-day brunch buffet that satisfies your Thanksgiving appetite. The buffet is held from 11 am – 7 pm and costs $155 for adults and $45 for kids 4 – 12. Kiddos under 4 are free. Enjoy traditional French fare for the main course.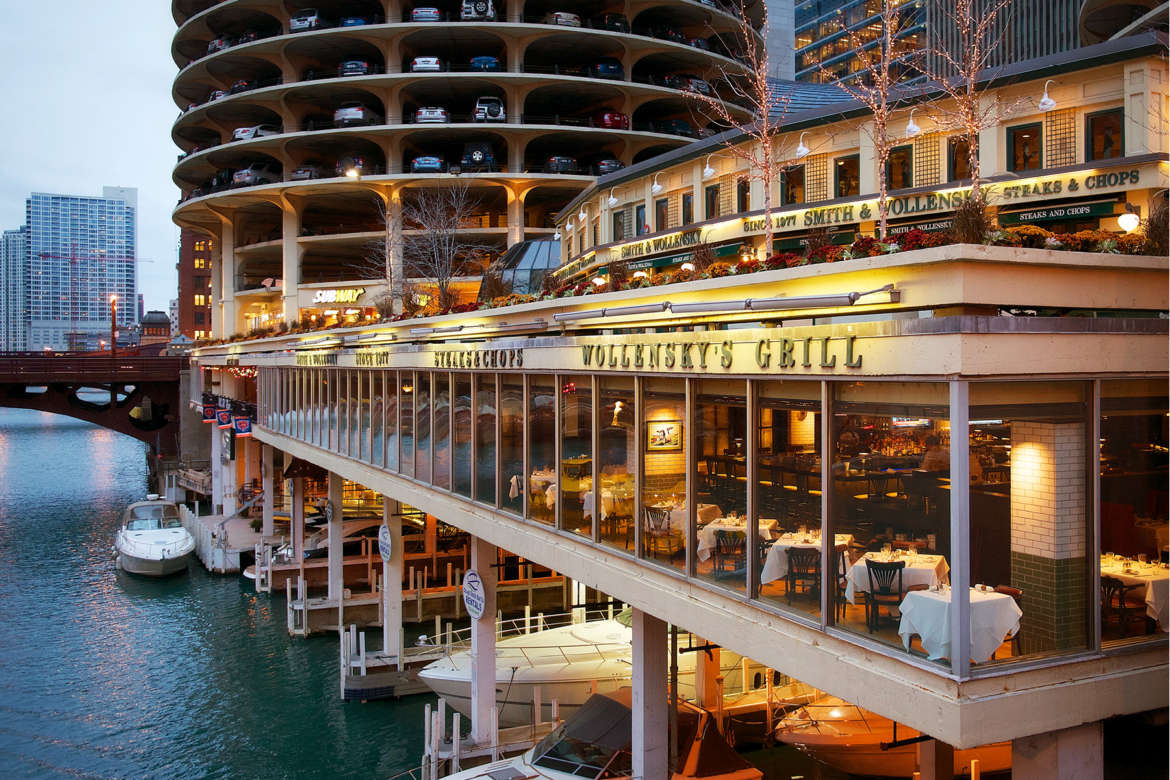 318 N State St
Overlook the beautiful Chicago River from a vantage point that others will envy. For just $65 for adults and $29 for kids, you can have delicious Thanksgiving items like roasted butternut squash soup, herb-roasted turkey with sausage and cornbread stuffing, potatoes au gratin, and warm apple tart for dessert. Thanksgiving dinner has never looked so good.
At UrbanMatter, U Matter. And we think this matters.
Tell us what you think matters in your neighborhood and what we should write about next in the comments below!
Featured Image Credit: The Signature Room
READ MORE LIKE THIS
DOWNLOAD THE URBANMATTER APP
FIND PARKING