It's that time of year again! A time to be with family, to give thanks, to break bread and, of course, to watch enormous, inflatable cartoon characters float down 6th Ave.
That's right people, I'm talking Thanksgiving – and more specifically, the annual Macy's Thanksgiving Day Parade.
Here is everything you need to know about this year's festivities.
What Is The Macy's Thanksgiving Day Parade?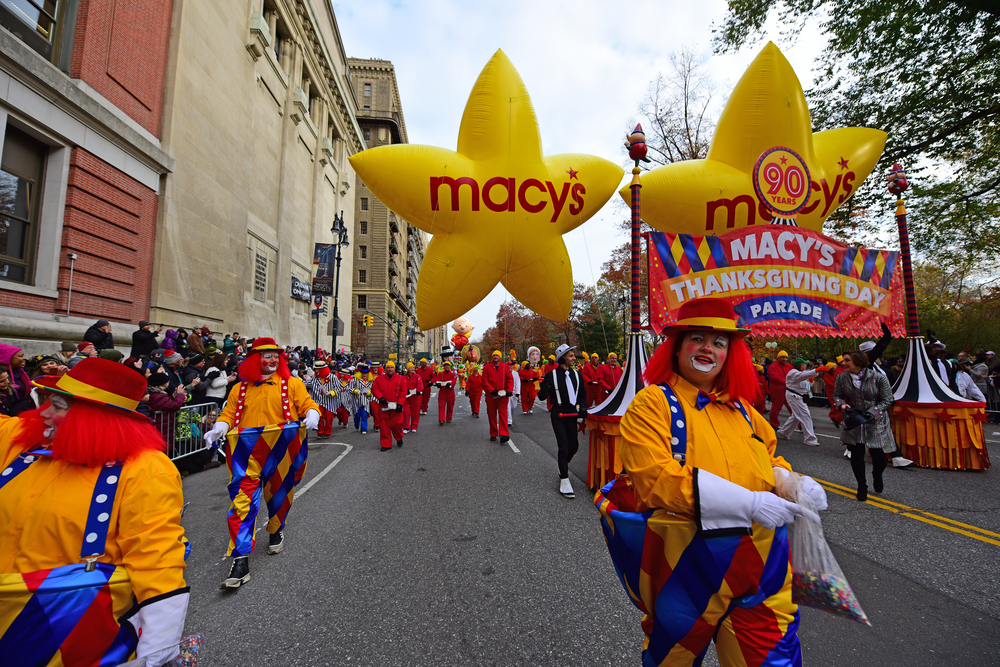 2017 marks the 91st annual Macy's Thanksgiving Day Parade – making this New York tradition one of the oldest celebrations in America. Currently hailed as the largest parade in the world, the procession features performances from marching bands, big-name artists, Broadway casts, dance troupes and, of course, larger-than-life balloons of all your favorite characters. The parade is slated to last around three hours, making this a full morning of fun you won't want to miss.
What Can You Expect to See?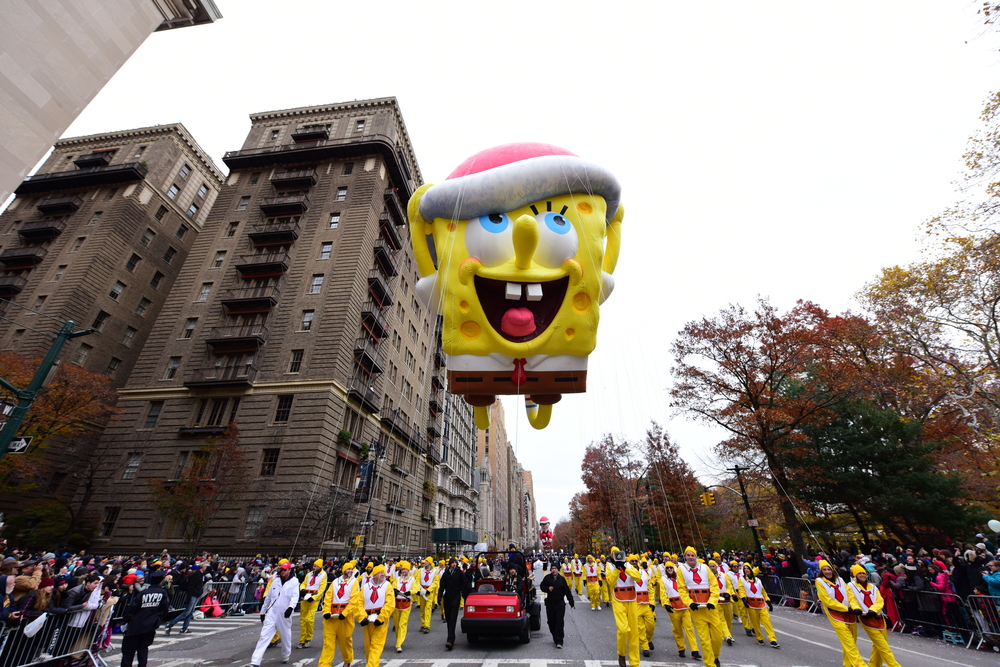 The lineup for this year's parade is great, as per usual.
Balloons:
The Pillsbury Doughboy
Angry Birds' Red
Ice Age's Scrat & His Acorn
The Red Mighty Morphin Power Ranger
Sinclair's Dino
Hello Kitty
Ronald McDonald
Trolls
SpongeBob SquarePants
Pikachu
Diary of a Wimpy Kid, Greg Heffley
The Elf on the Shelf
Charlie Brown
The Super Wings' Jet
Paw Patrol's Chase
The Grinch
Frozen's Olaf
And more….
Floats:
The Teenage Mutant Ninja Turtles
1-2-3 Sesame Street
It's All Rock and Roll
Build-a-Bear's Discover Adventure!
KFC's Colonel's Road Trip to NYC
Tom Turkey
McDonald's Big Red Shoe Car
Macy's Santa's Sleigh
And more….
Performers:
Sabrina Carpenter
Nicky Jam
Lauren Alania
Bebe Rexha
Angelica Hale
Tom Colicchio
Padma Lakshmi
Leslie Odom Jr.
Miss America Cara Mund
Jojo Siwa
Olivia Holt
Sara Evans
The Rockette's
Kat Graham
Smokey Robinson
The Goo Goo Dolls
Wyclef Jean
Dustin Lynch
Common
Cam
Andra Day
Andy Grammer
98 Degrees
And More….
Where Is It?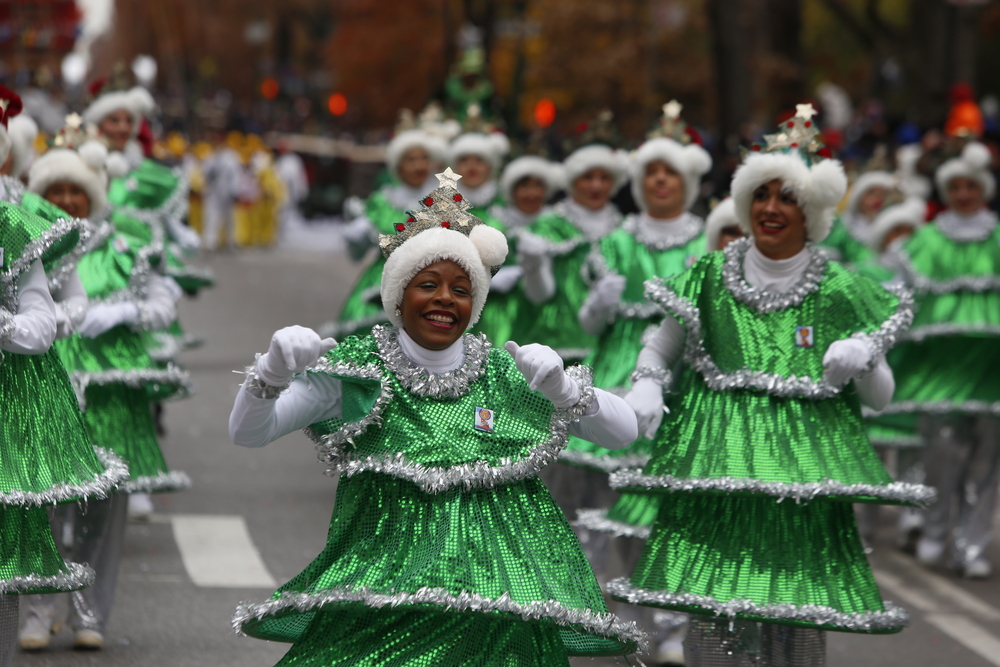 The Macy's Thanksgiving Day Parade will start on Central Park West at 77th Street. Making its way down the avenue, the route will turn at Columbus Circle, head down Central Park South and then proceed onto 6th Ave. for the home stretch, ending at Macy's Herald Square.
For more information on the parade route and road closings head to the NY Metro website here.
When Is It?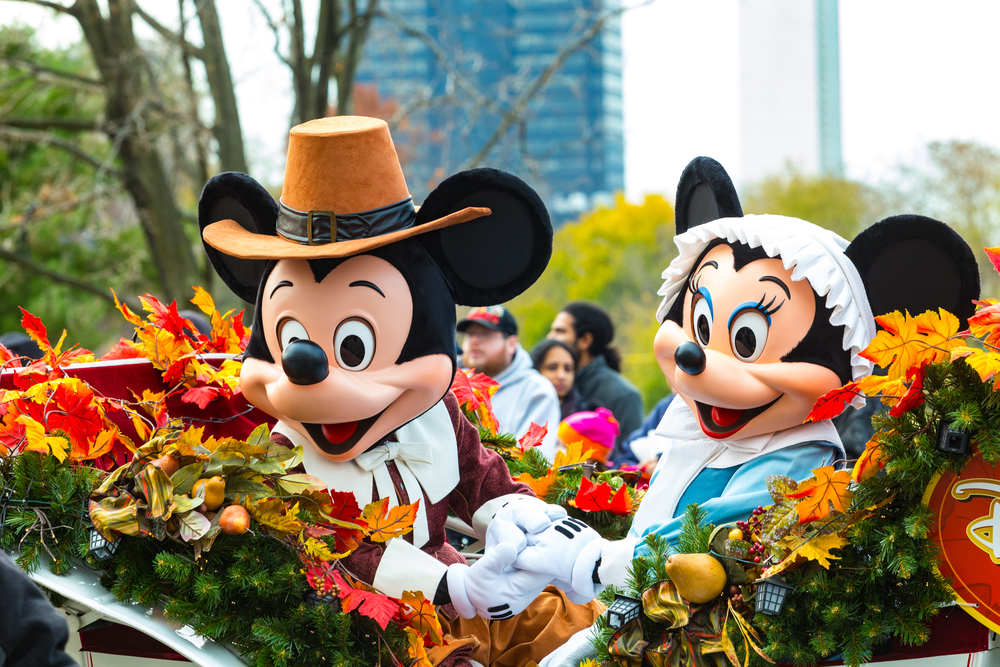 The 2017 Macy's Thanksgiving Day Parade will start at 9AM eastern time on Thursday, November 23rd. The parade has no specific end date, but is expected to last upwards of three hours.
How Can You See It?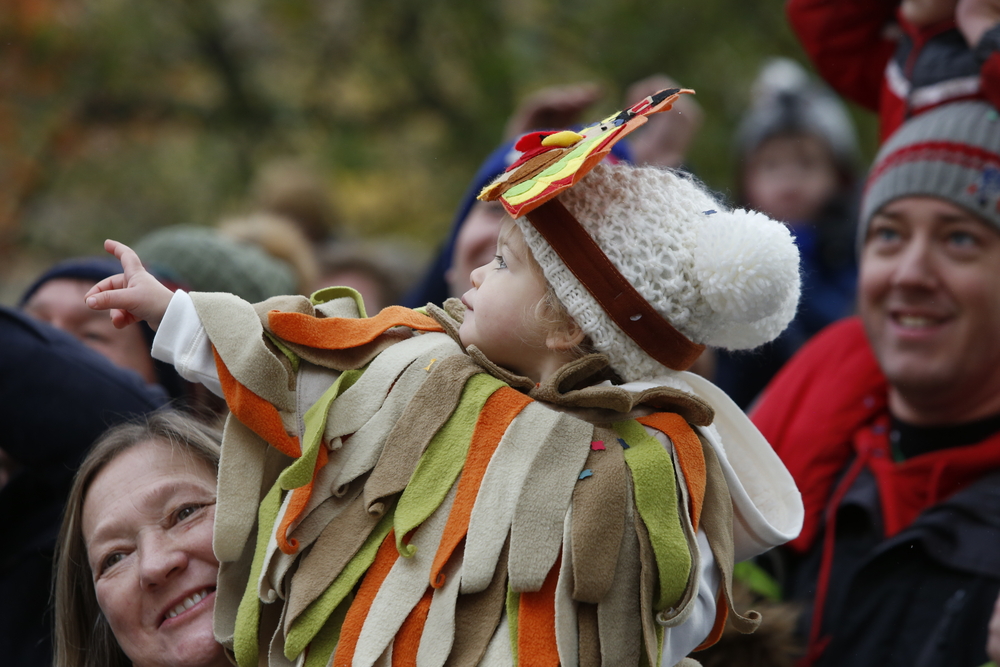 With 2.5 miles worth of public viewing space along the route, there is plenty of room for any and all spectators to come out and see the parade in person. However, those of you hoping to escape the cold can find respite on the mezzanine level of Macy's Herald Square or by watching via live broadcast on NBC.
For more information on next week's parade, the history of Macy's Thanksgiving and more, head to the Macy's website here.
Featured Image Credit: Macy's Instagram