The theater has always been an inseparable piece of Chicago's culture scene. But for many others, the stage is more than mere entertainment. This year, Tellin' Tales Theater is bringing a powerful piece to the stage, promoting the inclusiveness of individuals with disabilities, as well as at-risk youths.
This virtual production will run from November 12 through November 21. Tickets are now on sale on their website.
Six Stories Up in Defiance — a Video Game Musical
We know you've heard of the big titles — Sword Art Online, Ready Player One, and The Good Guy that just came out this year. However, Six Stories Up in Defiance is not just another story riding off the late trend of VRMMO stories. Instead, the production takes a bold and innovative approach to the struggles with identity and self-confidence where the characters must clear through the stages spawned based on their most personal and vulnerable struggles.
In the beginning, six middle school students received the assignment to create a video game stage based on their personal struggles. It all sounded like an ordinary self-discovery assignment until things took a dire turn — one of the students became entrapped in the stage she created!
Set out on a journey to save their classmate, the rest of the team entered the game as well, only to find themselves confronted by the enemies they've written about. Now, the kids must face the most powerful enemy — their own fear, doubt, and vulnerability.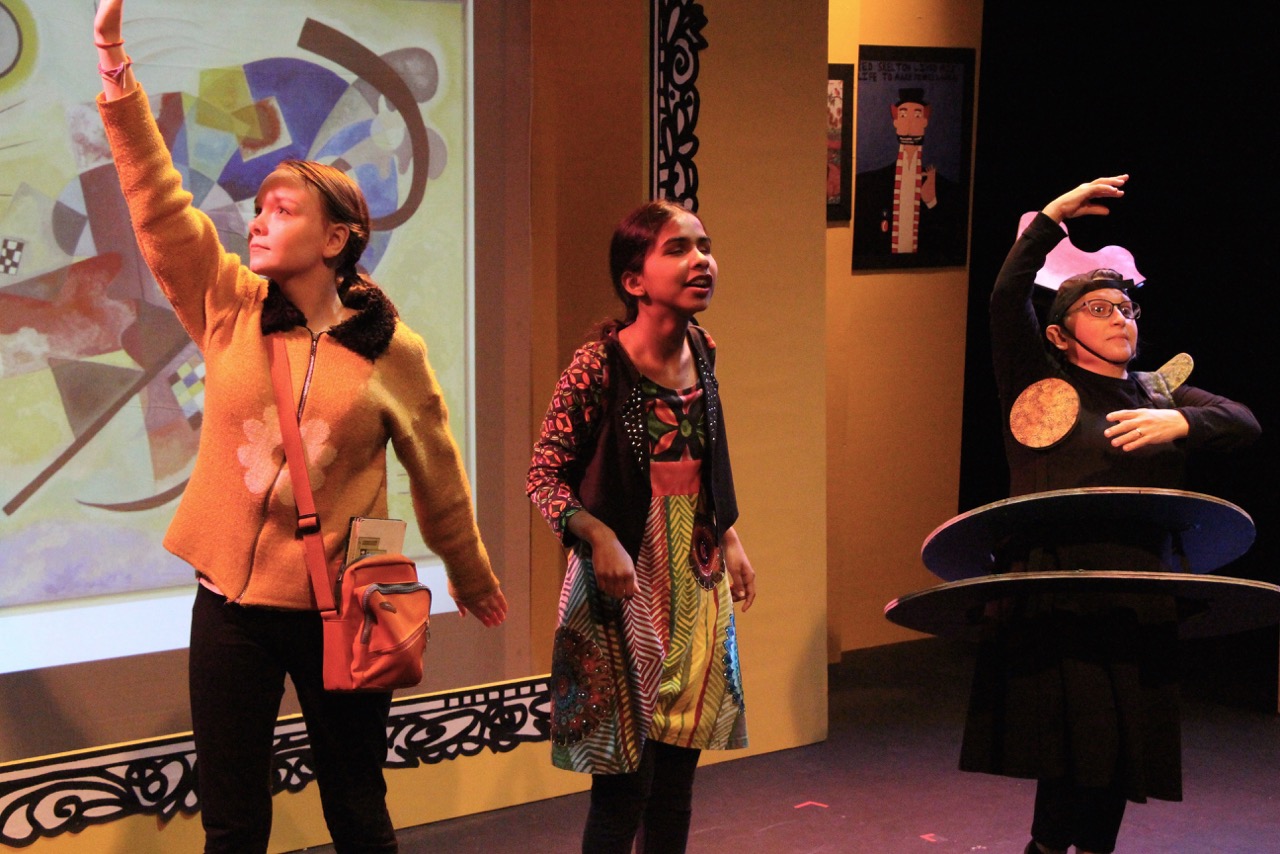 Actors and Playwrights
Featuring original music, innovative sets, and fanciful costumes, the cast produces six, ten-minute long theatre vignettes that are combined to create a full-length show. However, little did we know that our young actors were playwrights as well.
"We have the most amazing group of volunteers – with and without disabilities – that are dedicated to giving these adults and children a safe and encouraging space to write, perform, and empower one another," said Tekki Lomnicki, Artistic Director and Co-Founder of Tellin' Tales Theatre.
And what helps anyone understand their identity more by writing, sharing, and even performing their own stories? What is more interactive and immersive than literally defeating the monstrous enemy in life that hinders us from self-awareness, self-love, and authentic growth?
Furthermore, the adults at Tellin' Tales Theater also share their stories, ranging from generational trauma to struggle with personal identities. And voluntary or not, most of us have had more time to spend with ourselves than we ever had in the past year-and-a-half. Then, take into consideration of all the recent happenings — there has hardly ever been a more suitable time to break down the barriers and embrace each other fully.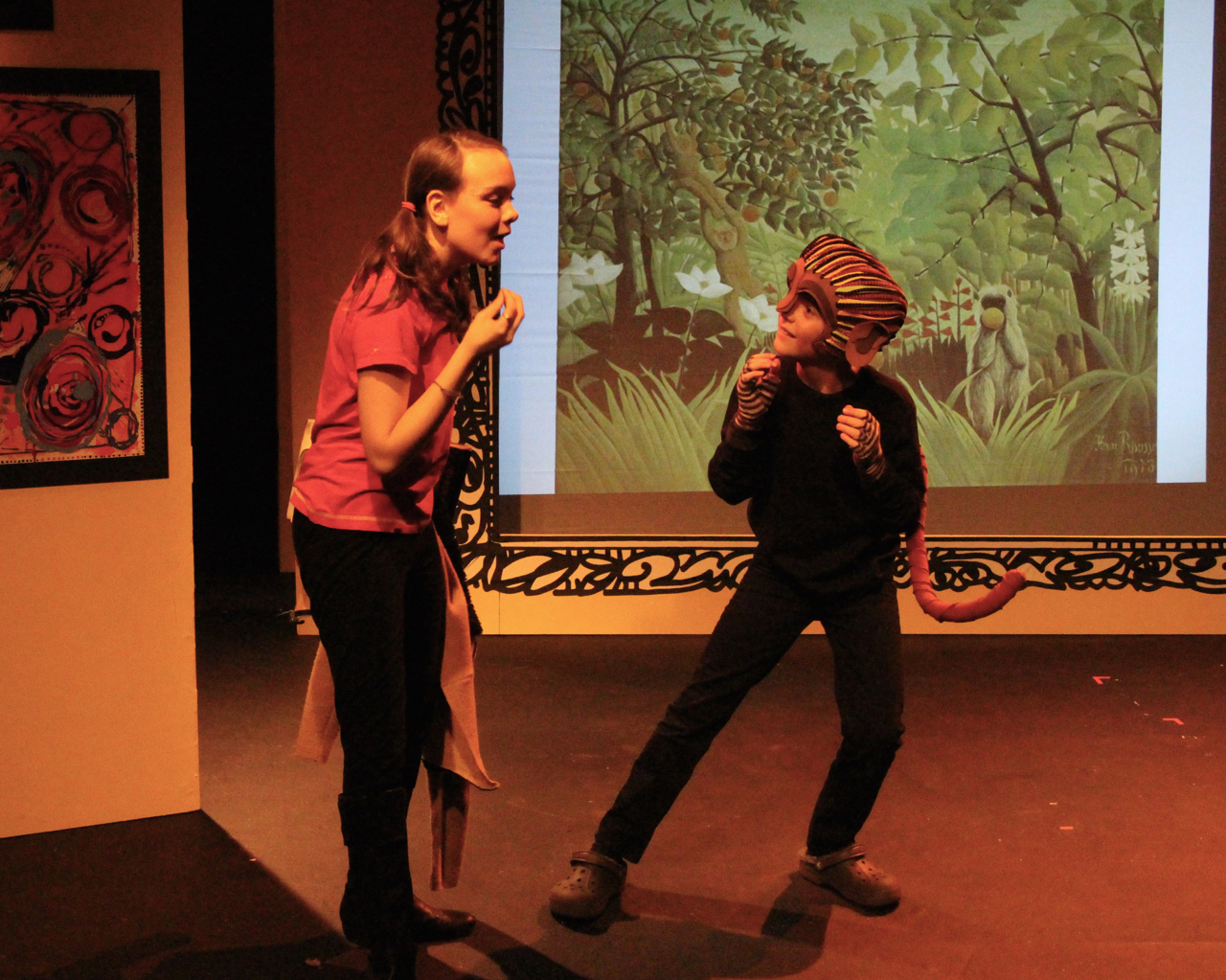 Let's Break Down the Barriers Together
With this year's total fundraising goal set to $75,000 to $100,000, Tekki and the Tellin' Tales Theater has set themselves in full-throttle mode to bring changes forward.
"We want to get our own van," Tekki told us, as transportation is one of the biggest challenges and expenses for the organization as well as the youths participating in the program.
The Theater is also looking for affordable studio spaces and hopes to eventually have its own building. 
Furthermore, volunteering is another way to help support Tellin' Tales Theater. For more ways to help the theater continue with its mission, check out the support page on their website: https://tellintales.org/support/. 
Bringing Forward Inclusiveness and Acceptance since 1996
Founded in 1996, Tellin' Tales Theatre was conceived by Tekki Lomnicki, Michael Blackwell, and Nancy Neven Shelton to promote and support a society where people of all abilities are accepted and equal, regardless of perceived ability. The mission of Tellin' Tales Theatre is to shatter barriers between the disabled and non-disabled worlds through the transformative power of sharing personal narratives.
"What sets Tellin' Tales apart from other organizations is our overall mission to bring people together to share their stories and raise awareness, understanding, and acceptance," said Tekki.
To learn more about the theater, the cast, their programming, and how to make a donation, please visit www.tellintales.org
Featured Image Credit: Tellin' Tales Theater