Chicago's TBOX returns to Wrigleyville for its 24th year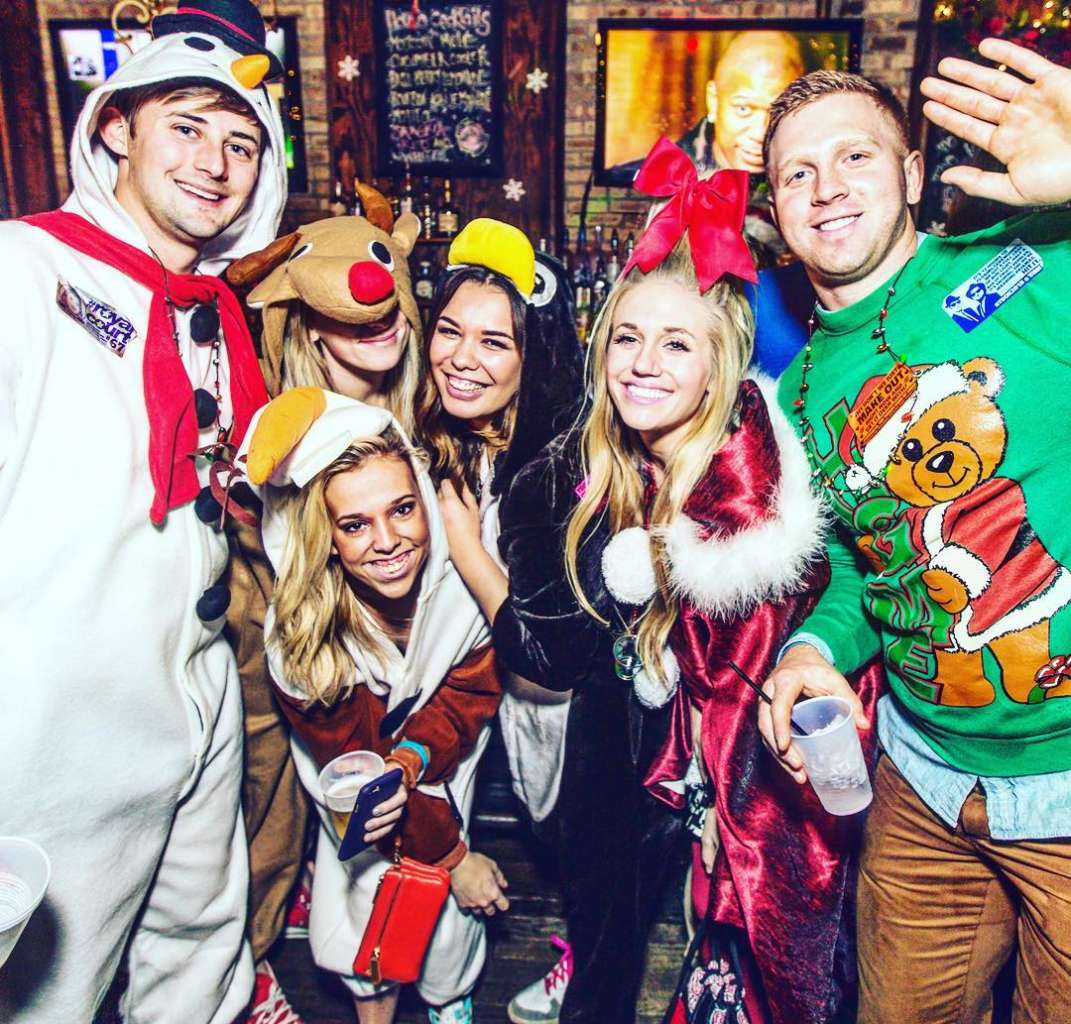 December 14 @ Wrigleyville
It's time to prepare yourself for the littest event in Chicago this December.
Bringing together over 30 establishments and with over $285,000 donated since 2009, 12 Bars of Christmas comes back to Wrigleyville. This year, TBOX is running with the theme of memes. MEMES, guys. Dress as your favorite internet meme, enjoy meme-inspired pop-ups, enter the meme contest, and received TBOX-branded meme swag.
Opening ceremonies begin at 9 am at the Cubby Bear with the help of TBOX's special guest, '80s glam metal tribute band Hairbanger's Ball. Following right after are the Kickoff Parties between 10:30 am – 12 pm across 16 total locations, many of which offer FREE BREAKFAST included with your ticket purchase. Um, all the yes. The party rages on until 7 pm, ending in a performance by Stache! at 7:30 pm.
Festa Parties Incorporated is a strong community partner that has donated more than $285,000 to various local charities over the past years. This year, TBOX is benefiting the Lakeview East Community Partnership Charity, which supports community development and neighborhood beautification. A portion of every ticket sold is donated to the LVECP.
September early bird tickets are on sale for $26.99, so get yours now before they jump to $39.99! Admission includes a free breakfast buffet, $3 – $6 drink specials, the famous Festa cereal, and many more awesome prizes.
Here's a total bar list participating:
Aurelio's Pizza
Full Shilling
Trace
Bernie's
Casey Moran's
Rizzo's
Cubby Bear
Vines
Sluggers
Brickhouse
HVAC Pub
John Barleycorn
Moe's Cantina
Merkle's
Old Crow
Roadhouse 66
Country Club
Blarney Stone
Jerk
Redmond's
Irish Oak
Deuce's @ Diamond
Stretch
Nola Pub
Sandlot
Dark Horse
Graystone
Underground
Lounge
Houndstooth
Sports Corner
Dugout
Murphy's Bleachers
Featured Photo Credit: TBOX