Step up to the plate for an all-day crawl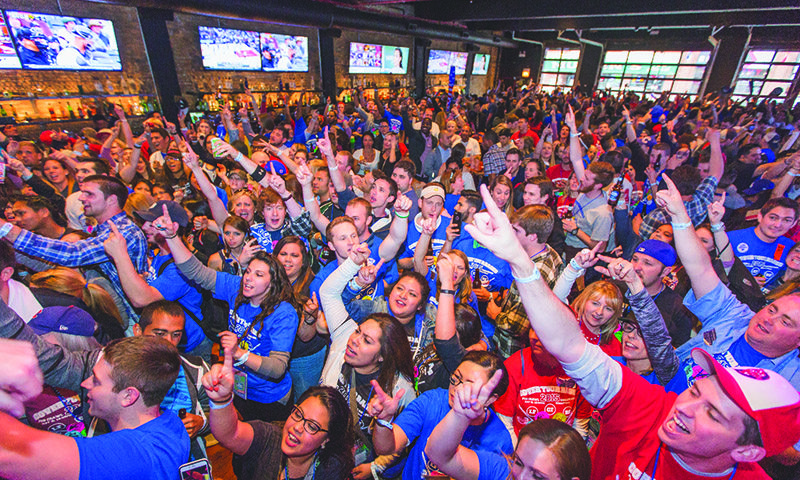 The 9th Annual TBOX Baseball Pub Crawl, "Cover Your Bases," is the most popular baseball-themed bar crawl there is, and where else would it take place other than Wrigleyville, one of the world's most historic neighborhoods for baseball fans.
On Saturday, May 13 at 12:05pm, you'll start and end your crawl at the legendary Murphy's Bleachers, with stops at 20 other Wrigleyville bars in between. Covering your bases is the name of the game, as you'll travel from bar to bar with a baseball diamond that you'll need to cover with stickers representing the National Anthem, First Pitch, First Base, Second Base, and on until you finally circle back to home base!
Even though you'll be in Cubs territory, don't be afraid to show love to your favorite team, be it the White Sox or any other from the MLB! This is a celebration for all of baseball, so dress the part!
Drink specials are courtesy of Bud Light and Goose Island, and there'll be plenty more to keep you going throughout the day, like baseball-themed eats, prizes, contests, and more. Make sure to tag your photos from the crawl with #CBY2017.
Tickets are on sale for just $4 in a limited quantity of 100, so don't strike out! After that, they'll be on sale for $15.
TBOX is the company behind other massively popular Chicago bar crawls like the titular Twelve Bars of Christmas and BeadQuest. Proceeds from their events have benefitted many local charities for nearly a decade.