Get Your Summer Thrills on This Historic Avenue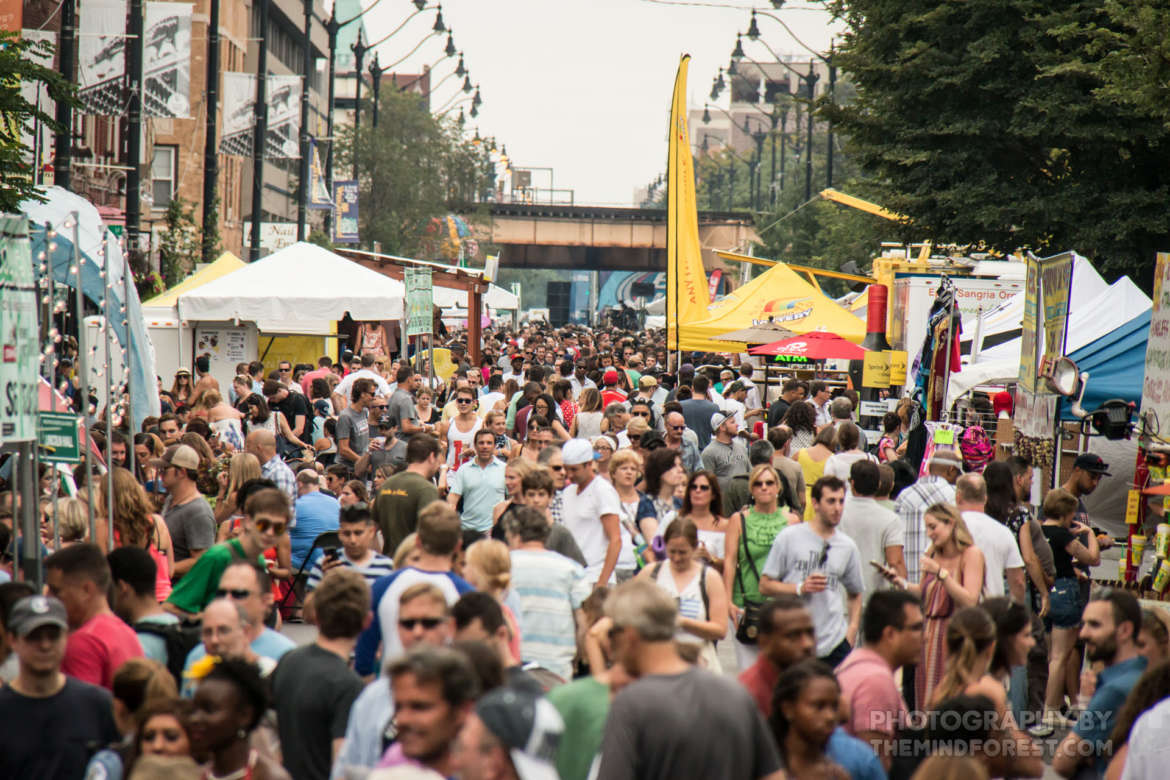 The Taste of Chicago isn't the only great culinary event in Chicago. Different parts of the city offer scaled down versions of the event by doing a taste of a specific neighborhood. A prime example of this is the Taste of Lincoln Avenue.
Now celebrating its 34th year, the Taste of Lincoln Avenue takes over six city blocks near the heart of Lincoln Park. The neighborhood was once the home of Chicago's club scene, although now it has some of the best restaurants and theaters in the city. Although it began life as just a small fundraiser, it now features over 250 vendors and 30 music acts on four stages ranging from rock, to blues, to folk, to country; making it the second largest street festival in the region and a great way for the neighborhood to fund local schools, theaters and theater organizations, community outreach and food pantries, libraries and museums, police and fire departments, and local parks.
Where It's At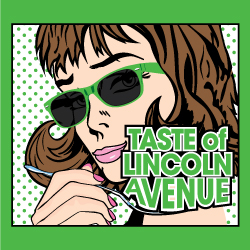 The heart of the festival lies on Lincoln Avenue between the radius of Fullerton Avenue, Halsted Street, Wrightwood Avenue, and Sheffield Avenue. For those taking the CTA, the Red, Brown and Purple Lines to Fullerton will bring you right there.
Entry Rules
This year's Taste of Lincoln Avenue costs $10 at the gate to get in, but it will cover your entry for the entire day. It takes place on July 29 – July 30 and will on both days run from noon to 1opm, giving taste-goers plenty of time to experience a cornucopia of the neighborhood's best food and music.
What to Wear
July is really starting to heat up, so be sure to dress accordingly and bring some sunscreen. Wear your favorite summer festival attire or show some pride and purchase some new Chicago-themed items from the on-site retail vendors.
What to Do
There will be no shortage of great music to rock out to while getting your grub on. Numerous tribute bands will be taking the stages throughout the weekend, paying homage to the likes of The Beatles, Led Zeppelin, The Who, Cheap Trick, Pink Floyd, ABBA, Tom Petty, Journey, The Doors, and others.
A Kids Carnival will also be at the Taste of Lincoln Avenue, including a large slide, face painting, pony rides, arts and crafts, puppets, and an entertainment stage. Kids entry is free, though you'll have to pay for tickets to go on rides, participate in arts and crafts, play games, and other activities featured at the carnival, which will be held on Altgeld Street, between Lincoln and Halsted (you'll want to enter on Halsted Street).
If you're a wine buff, there'll be tastings from 2pm – 5pm on both days of the festival at Lincoln Avenue and Montana. Participants can sample 15 different domestic and international wines, including San Antonio Winery, Palm Bay, Treasury Wine Estates, and Francis Ford Coppola. Tasting passes are $30 per day.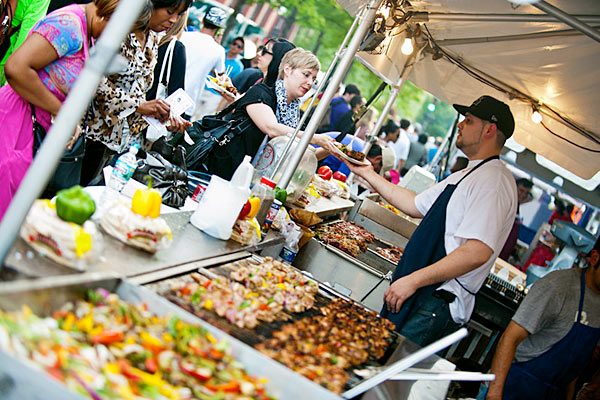 Where to Stay
Treat yourself to an overnight stay in Lincoln Park for convenience and comfort. The Lincoln Park Guest House and Villa D'Citta are affordable, B&B-style options that are just a few short blocks from the heart of the festival. Otherwise, there are numerous hotel options in the Loop for only a short car or 'L' ride away.
Lineup
Saturday, July 29
Dream Police, ABBA Salute, Heart to Heartbreaker, Trippin Billies, Think Floyd, School of Rock, Doors of Chicago, To the 9's, Boy Band Review, 16 Candles
Sunday, July 30
American English, The Who's Who, Journey Unauthorized, Led Zeppelin Experience, Chi Town Soul, RICO, Wedding Banned, Too White Crew
The official Taste of Lincoln Avenue website has yet to post a list of the vendors in attendance this year, but if it's anything like previous years, then Taste-goers will be beyond satisfied with this year's options. It promises to be a weekend full of savory delights and Chicago fun that no one can outdo.
Are you going to the Taste of Lincoln Avenue? Let us know below!