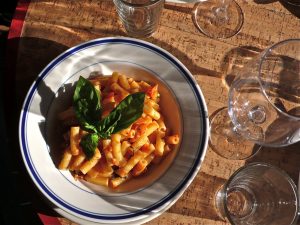 Next month, celebrate one of New York City's liveliest neighborhoods with a delicious outdoor festival showcasing the best local eats. On Saturday, September 16 from 12pm – 5pm, the second annual Taste of East Village will take place on East 7th Street between 2nd Avenue and Cooper Square.
The Taste of East Village is hosted by the East Village Independent Merchants Association and Cooper Square Committee, which represents affordable housing and tenant rights in the community. Tickets are currently on sale online for $25 and they will also be on sale for $30 on the day of the rain-or-shine event. Your ticket grants you a small plate from four of the participating restaurants of your choosing.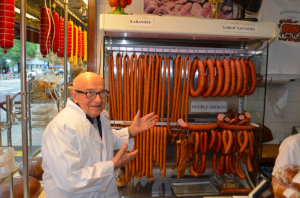 Over 20 of the East Village's best restaurants will be serving up delicious food, and many of them are returning from last year's edition. Although more will be announced in the coming weeks, check out the lineup below for confirmed vendors to-date.
If you can't make it to the Taste of East Village, you can always help the cause by donating to Cooper Square Committee in support of the community's low-income residents.
Restaurant Lineup
British-Indian cuisine named for famous curry restaurants on Brick Lane in East London
Gourmet bakery offering cupcakes, baking classes, and catering
Famous deli offering kielbasa, chicken, pork, cheeses, cold cuts, and more
Late-night delivery service for warm, gooey cookies
Cozy local bar and event venue with an upscale menu
Quaint shop serving authentic French sandwiches
Seafood shack serving Maine lobster rolls, clam chowder, and beer
Tiny Italian roast pork shop
Local trattoria serving some of the best pasta in NYC
24-hour authentic Ukrainian eatery serving borscht, beef stroganoff, pierogi, and more