Watch a Supermoon Rise Tonight Over the City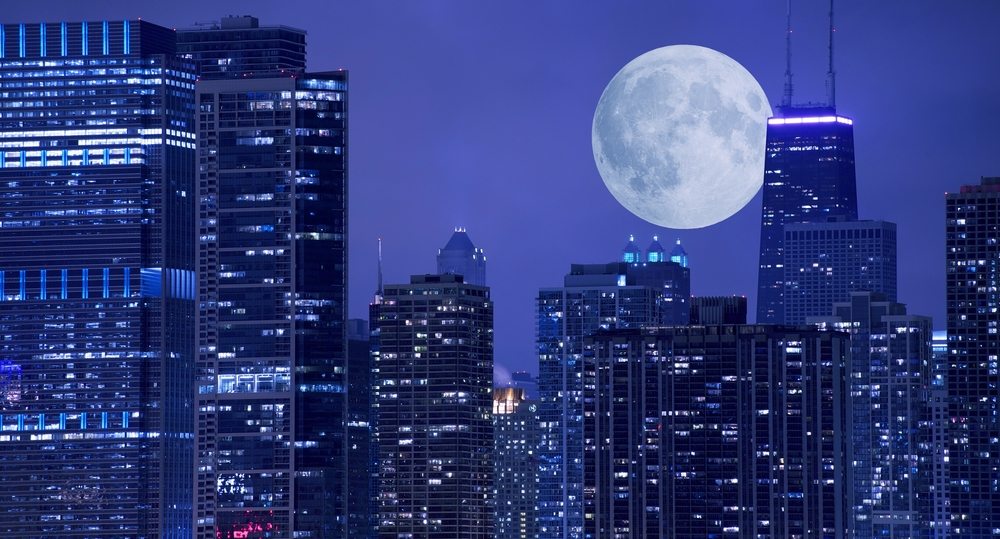 The November supermoon will be the largest moon to rise in the sky since 1948 – how cool is that?
If you live in Chicago and want to check it out, tonight's the night. It will be the best possible view you can get. Experts say there's no specific time you should be ready for. As soon as night falls, you'll see it just fine.
How does the moon randomly get so big, you ask? We'll drop a little science knowledge on ya. When the moon orbits the Earth, it orbits in an oval-like trajectory. So, there are times of the year when the moon is slightly closer or further away, depending on the position of its orbit. This month is one of those times where it's closer to the Earth than usual, so that's why it appears to be so large in the sky.
Step outside and take it in! It might not happen again for a while. Here are three picture-worthy spots to view this lunar event.
The lakefront
For those of you looking for a serene, unadulterated view of the supermoon, this is the place to be. See it in all its glory over the glistening lake for an unbeatable moment. Since the weather's still pretty great for November, set up a picnic and bring along good company.
A rooftop
Class it up and chill at one of the city's finest rooftop bars to catch this incredible cosmic sight. You can't go wrong with a tasty cocktail in hand. Believe it or not, there's plenty of rooftop bars in the city that are still opening during the fall and winter.
A skydeck
Reach the highest possible elevation by visiting either the Willis Tower Skydeck or the John Hancock Center's 360º Observatory. Both of them are pretty amazing, offering sublime views of the entire city as far as the eye can see. Seeing a giant moon behind the gorgeous Chicago skyline will definitely be worth the trip.
Where are you watching the supermoon tonight? Tell us below, and share your pictures with us for a chance to get featured!