Summer is here, folks! And if you're not drowning in boozy librations, you're doing it wrong. We've gathered some of the best cocktail bars in Chicago that'll get you out n' about in this magical part of the year called summer. If you blink too fast, you might miss it all.
From summer haunts to rooftop havens, here is your Chicago summer cocktail bucket list.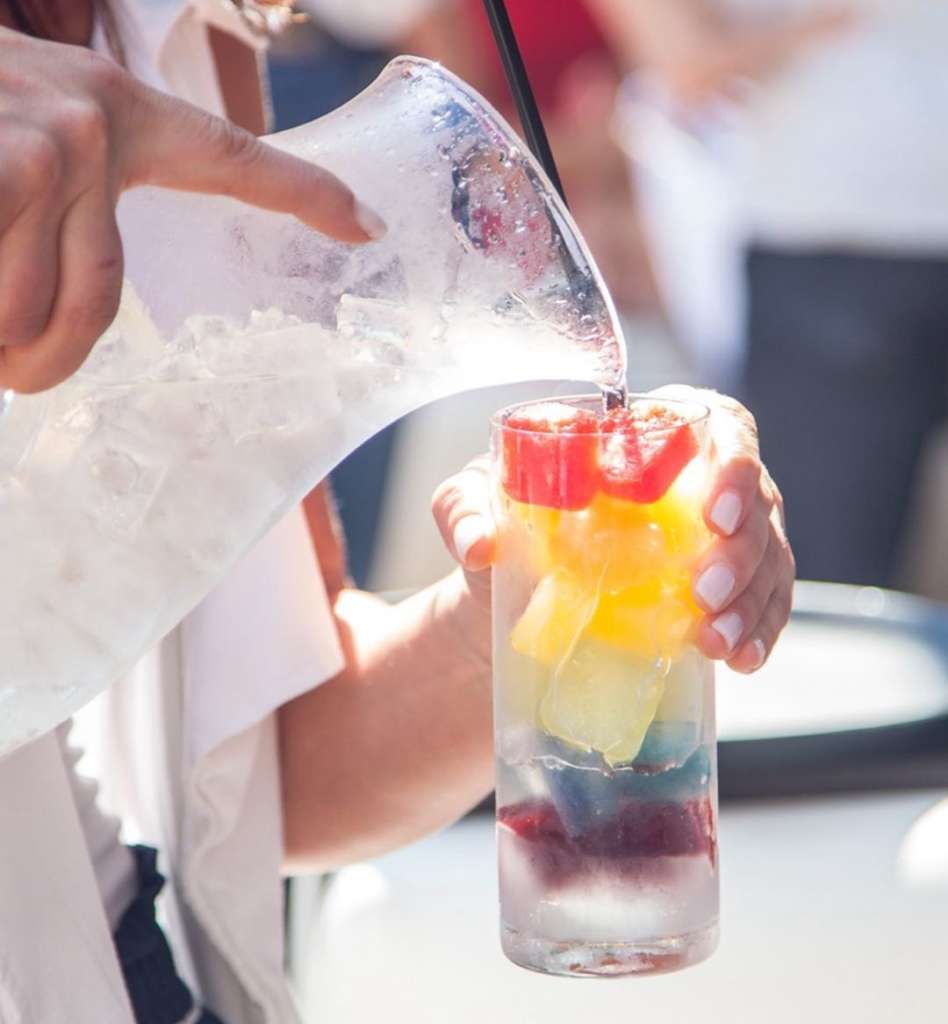 127 West Huron Street | $15
I|O Godfrey is the best cocktail bar in Chicago to visit if you're looking for colorful and creative drinks. And perhaps, one of the most summery cocktails on this list is the vibrant Rainbow Sangria. Rainbow Sangria is a frozen fruit granita with Grey Goose Le Melon and a splash of Moscato Caposaldo.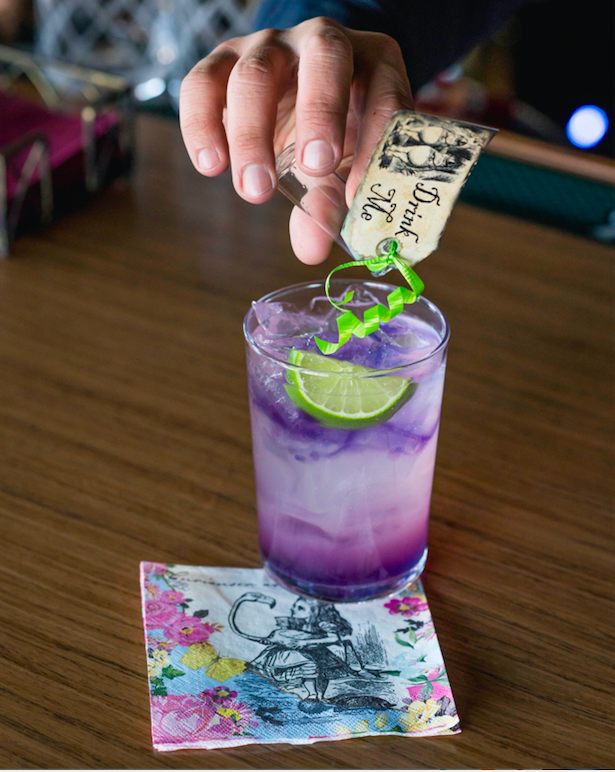 6580 North Sheridan Road 
If you're looking for a craft cocktail in Chicago that offers a colorful twist on the traditional Moscow Mule, you should visit Onward. In honor of Roger's Park new upscale restaurant, the Cheshire Mule served at this cocktail bar is a blissful blend of vodka, lime juice, simple syrup, and ginger beer, topped with the summery surprise of Butterfly Pea Tea. This is one of the best cocktail bars in Chicago to visit if you're looking for a petal-infused herbal tea to help you transition from spring to summer.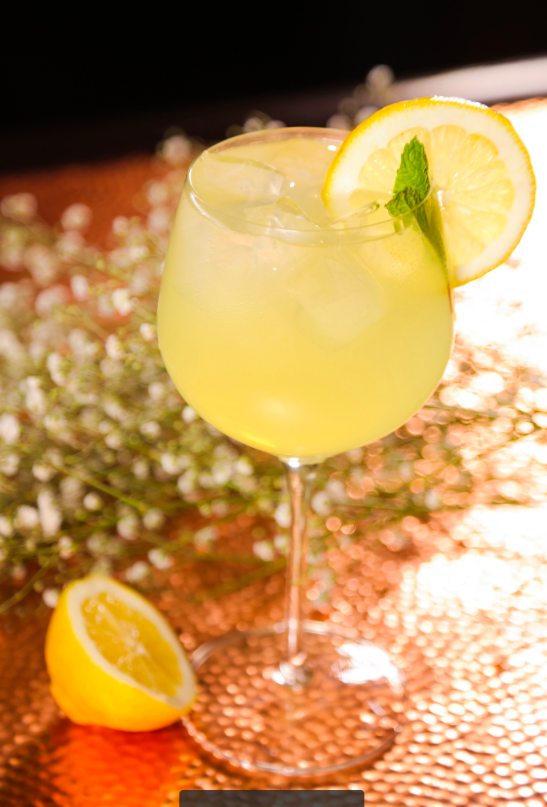 738 North Wells 
If you or your friends are looking for the best cocktail bar in Chicago that offers authentic pasta and an intimate setting, the Torchio Pasta Bar will not disappoint. This cocktail bar in Chicago serves a summertime craft cocktail called the Limoncello Spritz. It features Meletti Limoncello, Italian lemon liqueur, a dash of fresh lemon, and Fantinel Prosecco, topped with a bit of soda water for a sweet fizz.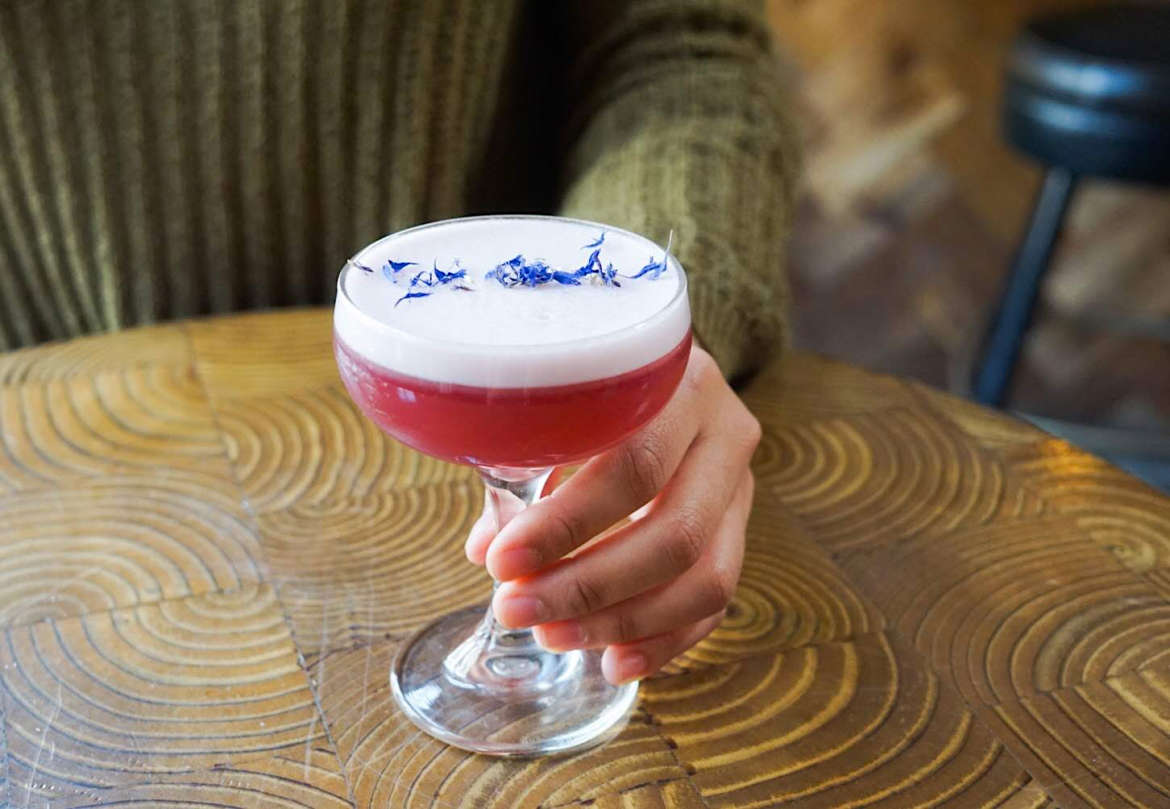 1910 North Milwaukee Avenue.
Remedy offers a popular craft cocktail in Chicago for pomegranate fans called Anything for Selena. This is the best cocktail bar in Chicago to spend late nights with friends.
The Anything for Selena drink at this cocktail bar in Chicago features a Tito's Vodka with Pama, Triple Sec, pomegranate juice, and lime juice, topped with Aquafaba and embellished with edible flowers.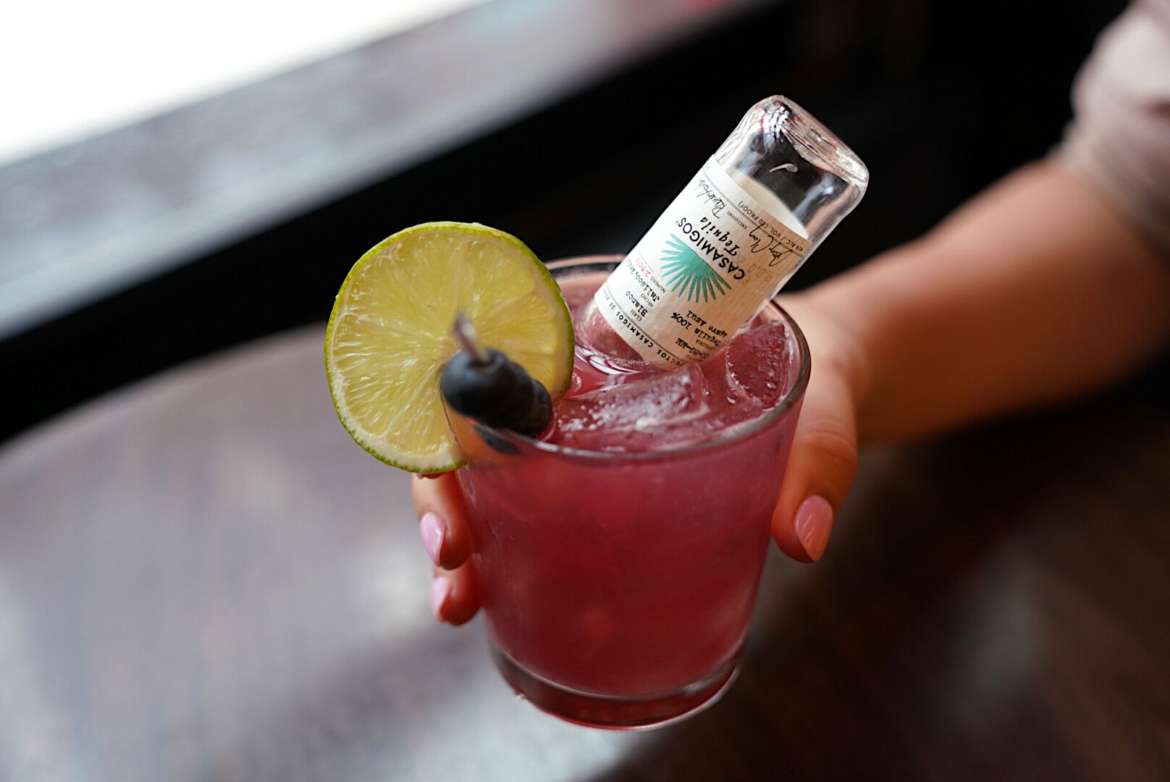 112 West Hubbard Street 
If you're looking for a young crowd and the latest game to watch, Parlay at Joy District is one of the best cocktail bars in Chicago to meet new people or to socialize with your friend group. To match their playful vibe is the exuberant libration, Blue Dream.
For a fruity fantasy, you can't resist, Blue Dream is Casamigos Tequila, mixed with habanero agave, fresh lime juice, and créme yvette. Topped with a mini Casamigo bottle, Blue Dream is the perfect statement piece for photo ops.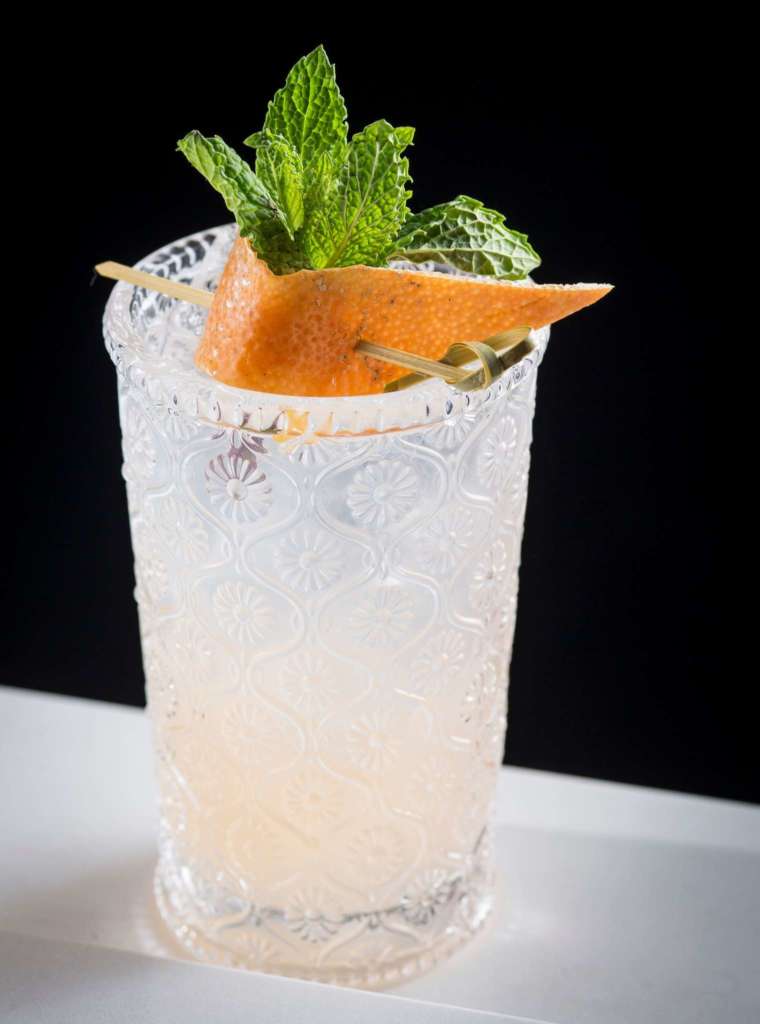 23 West Hubbard Street | $14
Milkshakes aren't the only thing bringing boys to this yard. This cocktail bar in Chicago specializes in over-the-top desserts and waggish milkshakes. This bar offers a large selection of nostalgic-themed craft cocktails in Chicago. One of their creative concoctions is The Queen.
The Queen is a Ketal One grapefruit rose vodka, fused with grapefruit, lime, and demerara. The drink is then poured in an intricate glass to prompt its sophisticated aura and topped with an orange peel and mint.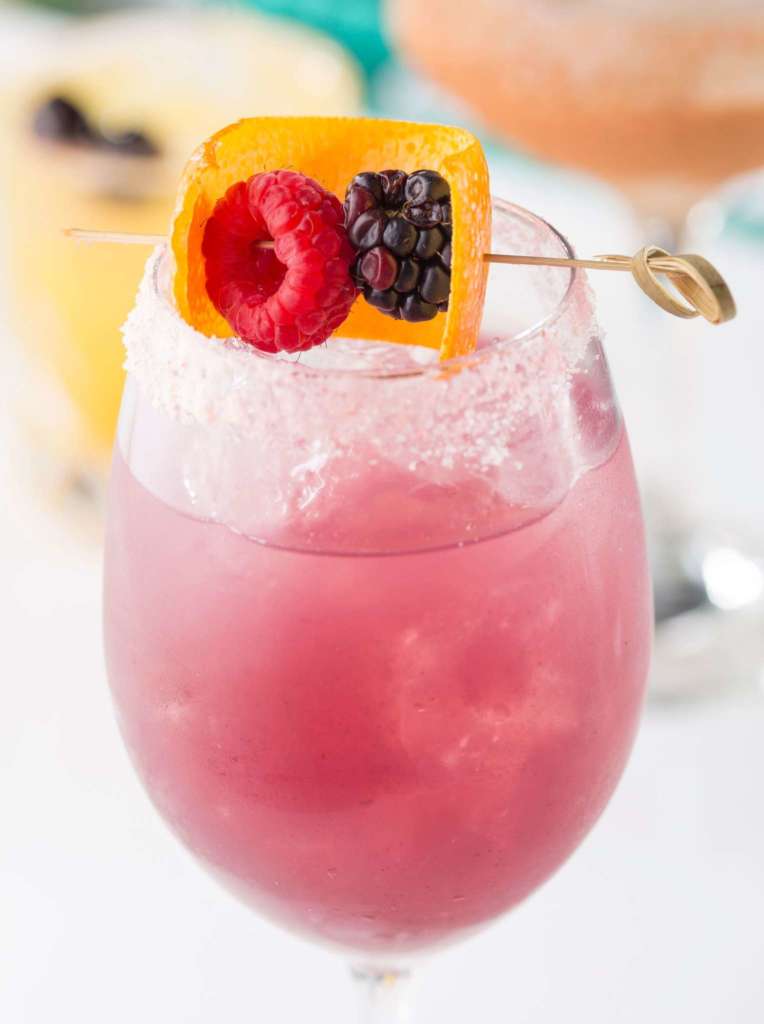 23 West Hubbard Street | $14
Are you looking for the best cocktail bar in Chicago to grab a refreshing cocktail to help you glide through the summer? JoJo's Milk Bar serves a mouth-watering drink called Not Sangria that is hard to resist.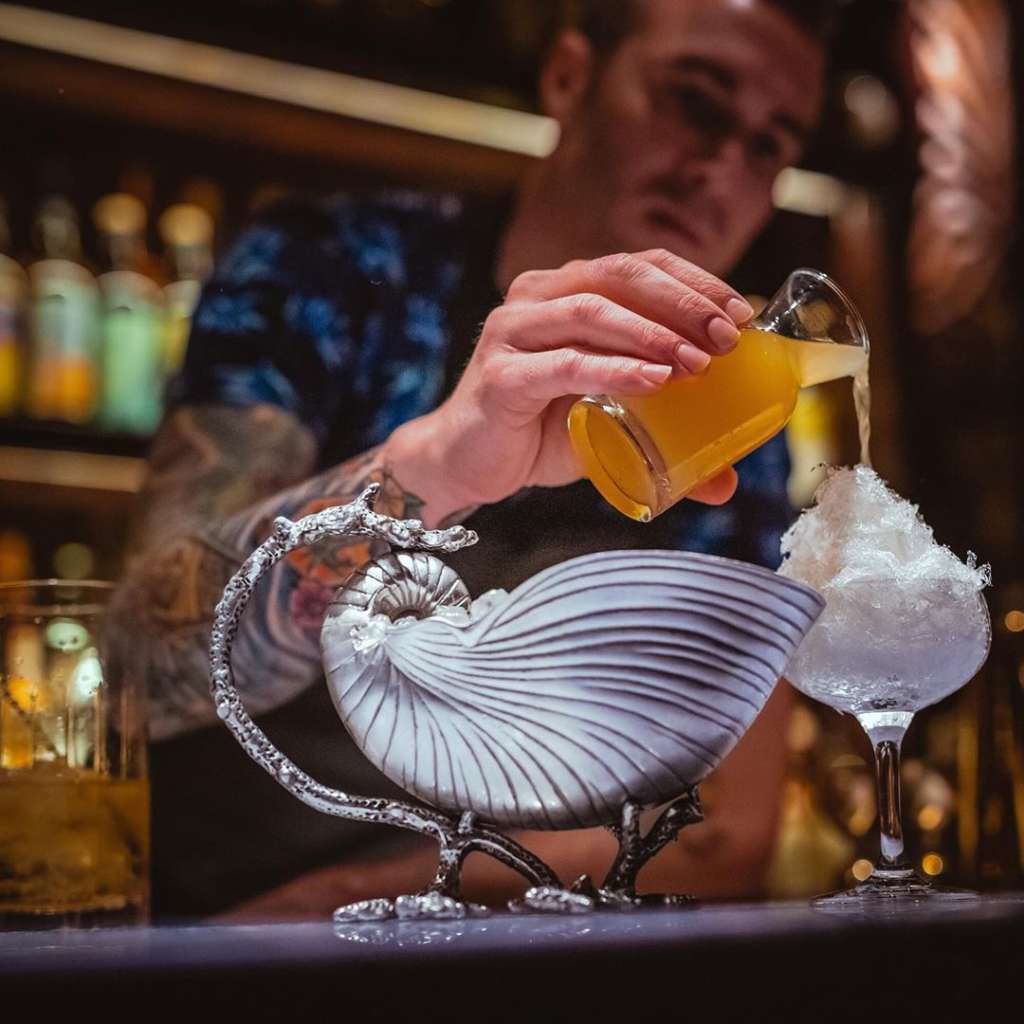 435 North Clark Street 
Let's be honest: you could spend your whole summer trying craft cocktails in Chicago with the number of items on the menu at Three Dots and a Dash. But an enticing one you must try is their House Daiquiri.
Their Daiquiri is a sip of paradise, served over hand shaved Japanese block ice. The presentation alone will send you running to The Bamboo Room to get a taste.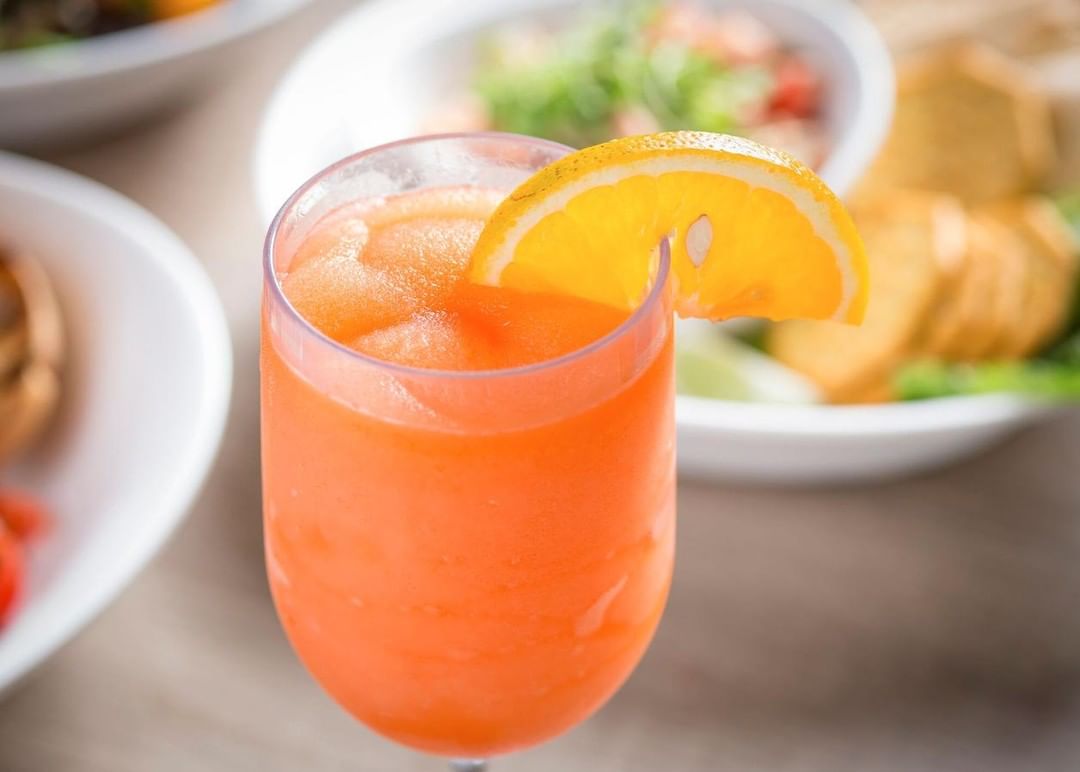 1603 North Lake Shore Drive
Shore Club is back for the summer! Located on Chicago's popular North Avenue Beach, Shore Club serves tropical craft cocktails in Chicago. Take in the warmth and stay cool with the frozen delight, Spritzicle. 
Noted as the frozen take on an Aperol Spritz, Spitizicle features fresh orange juice, citrus, and sparkling wine.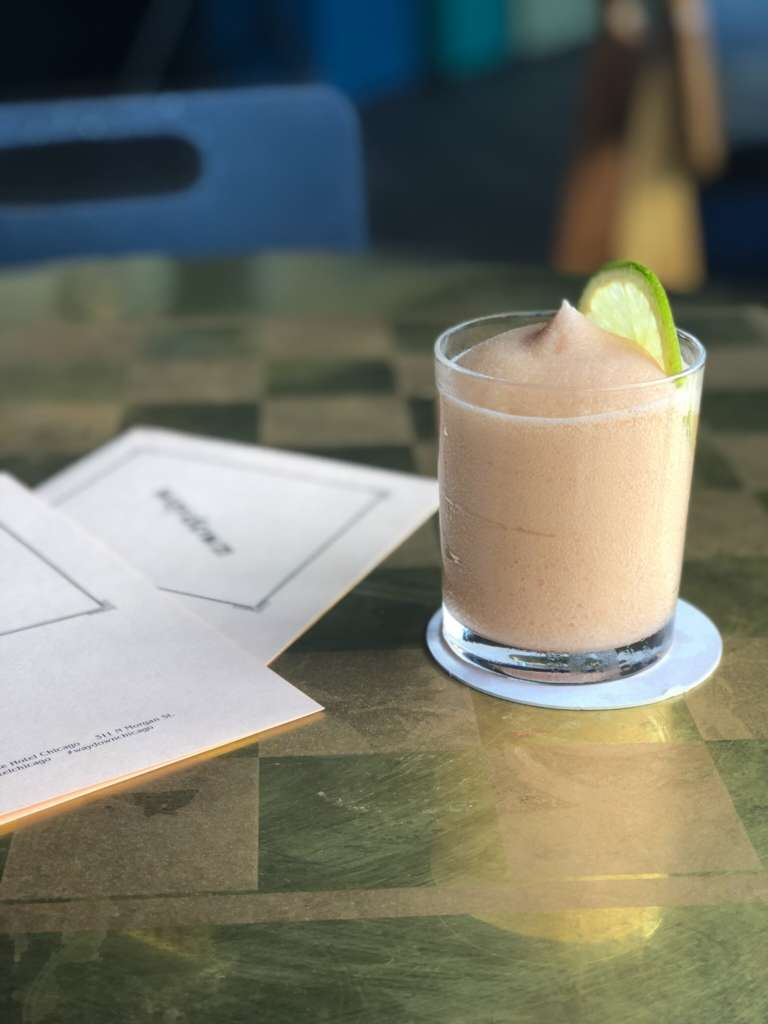 311 North Morgan Street | 412
Located on the bustling rooftop of Ace Hotel, Waydown is a stylish bar that serves craft cocktails in Chicago and spectacular views. And for another frozen booze, Jungle Bird is a dark rum cocktail, mixed with Campari, pineapple, lime, and coconut.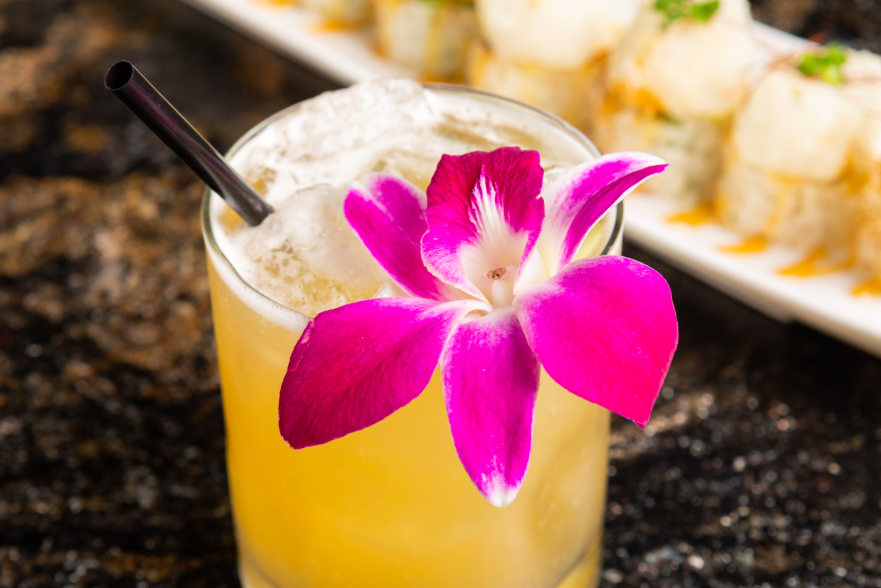 632 North Dearborn Street | $15
TAO Chicago is one of the best cocktail bars in Chicago to visit with family or friends if you're looking for citrusy librations. On the menu this summer is Yuzu Samantha—a blend of Jack Daniels, Laphroaig 10yr, Joto Yuzu Sake and wild ginger, topped with a summer flower.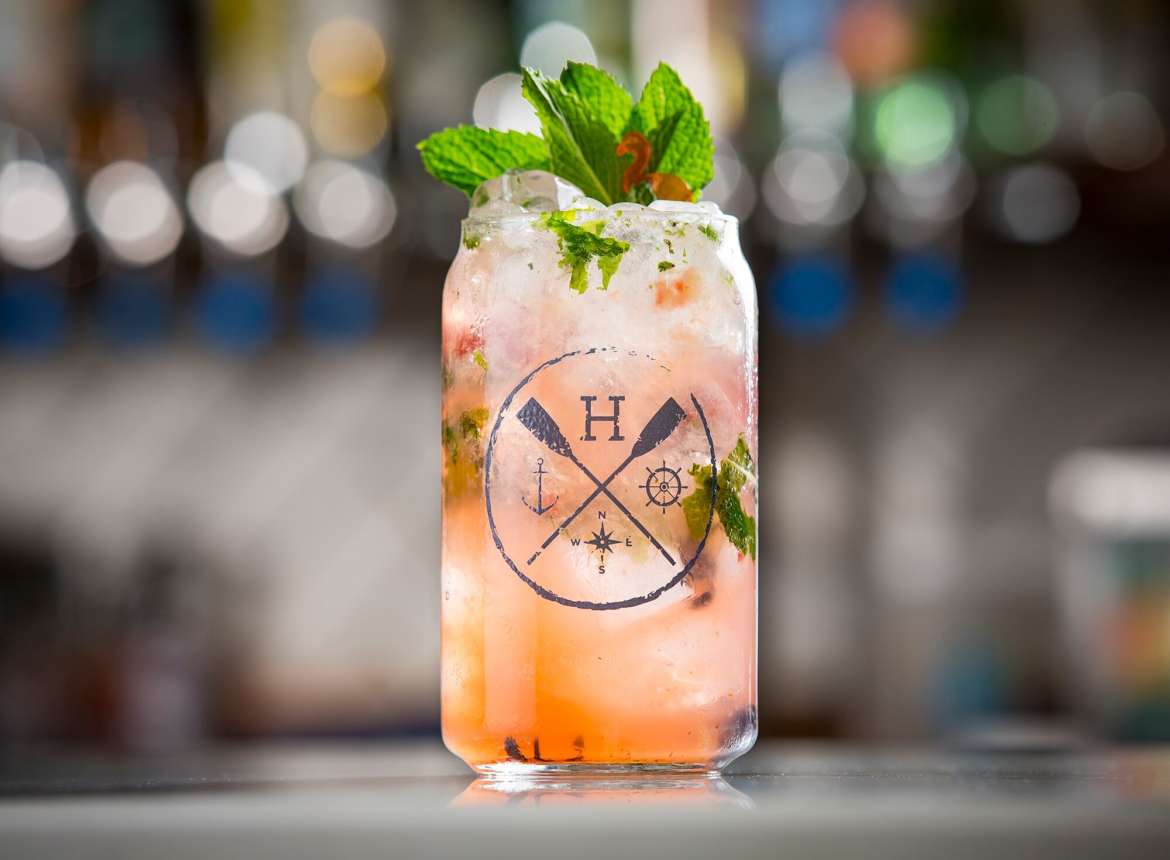 Multiple Locations | $11
Serving as one of the best brunch spots in the Chi, The Hampton Social is an airy, nautical-themed restaurant. And one of their special summer cocktails is the Flamingo-jito. Summer has never looked so good.
The Flamingo-jito is Plantation 3 Star Rum, blended with mixed berries, mint, and lime.
And as for parking? It couldn't get any better than this.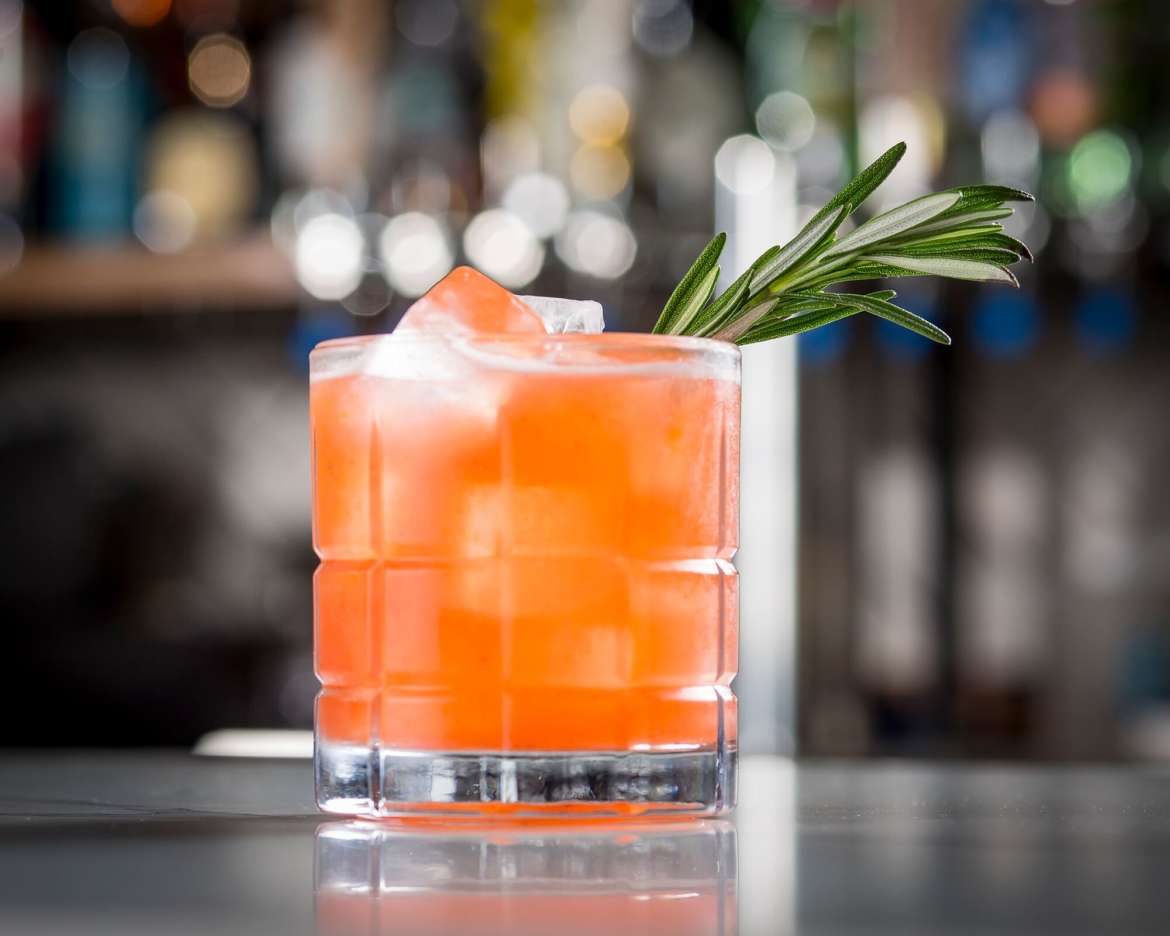 Multiple Locations | $12
The Botanical Lush is another summer cocktail from The Hampton Social that features Citadelle Gin, peppered Strawberry Cumin, Angostura, and lemon.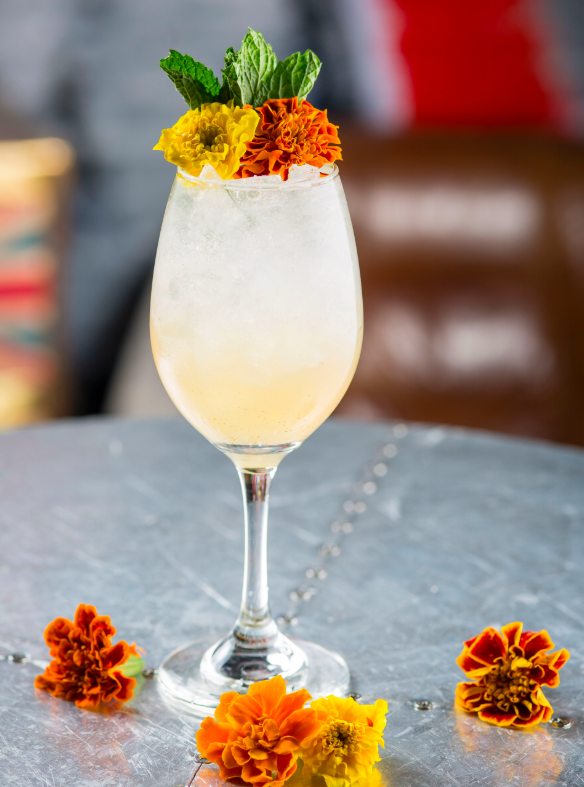 353 West Hubbard Street | $16
If you're researching the best cocktail bars in Chicago, we have a hidden gem in River North that deserves attention. The Bassment is a speakeasy-style lounge located behind a cigar shop that has curated an enticing attraction called the J. Lo.
Serving as one of the many celebrity-inspired craft cocktails in Chicago, J. Lo is a Rhinehall Mango Brandy, fused with Tajin Lime Grenadine, Apricot and Prosecco.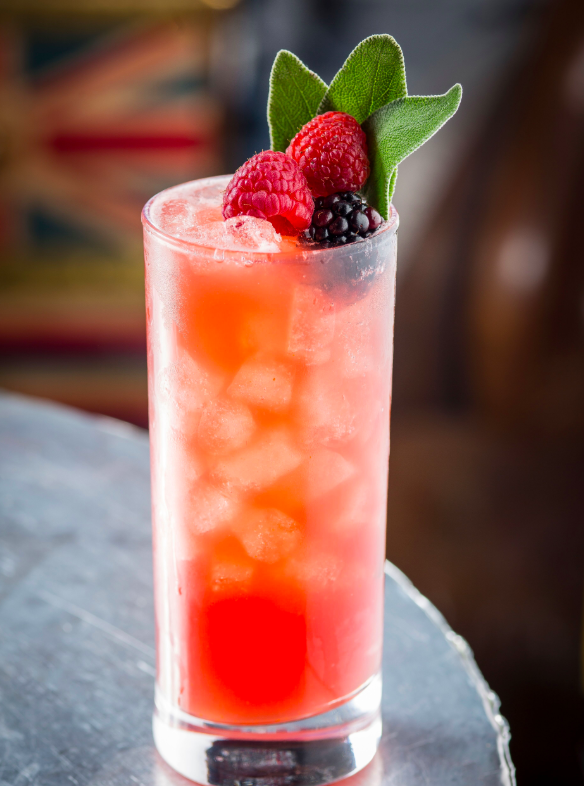 353 West Hubbard Street | $16
Another Bassment treat to add to your summer list is Lana Del Ray. Lana Del Ray is a Monkey Shoulder Whiskey with Combier Mure, Sage Lemongrass Syrup, Sherry, lemon, raspberry, and Argbeg.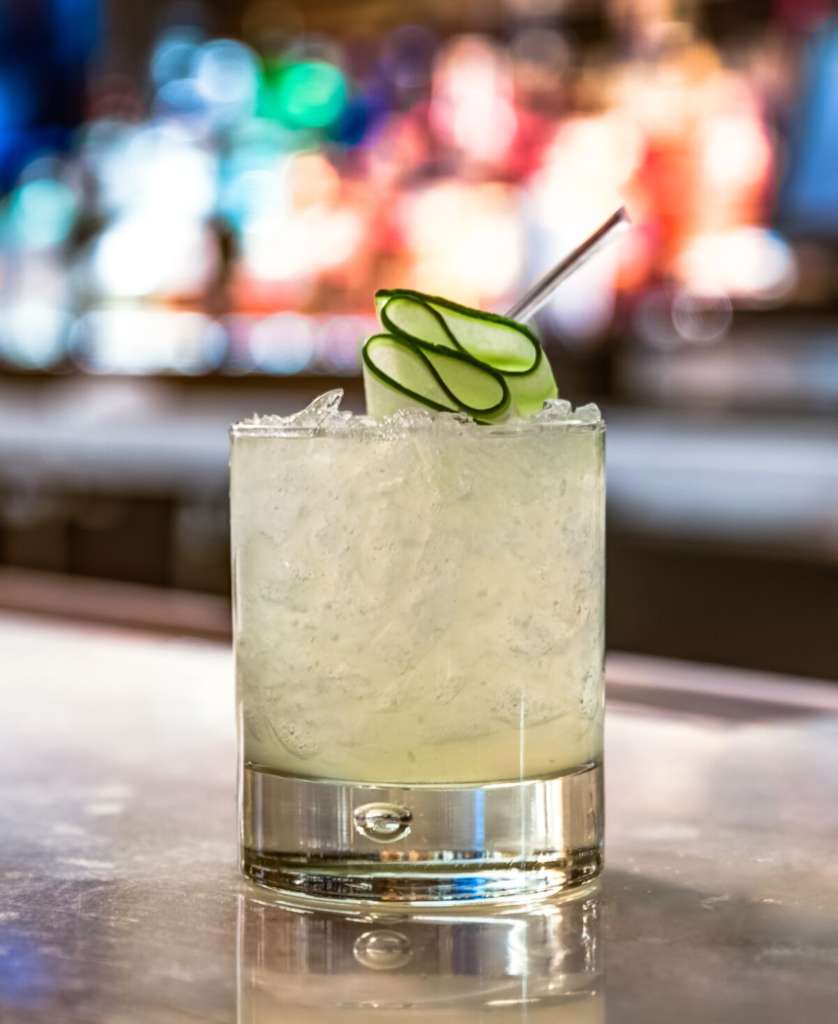 87 East Wacker Drive | $16
One of the most refreshing craft cocktails in Chicago on our summer bucket list comes from Ocean Prime Chicago: a Bombay Sapphire gin topped with muddled fresh cucumber and lime.
This iconic drink dates almost 100 years back, so you get to imbibe on a true, vintage cocktail when you visit Ocean Prime.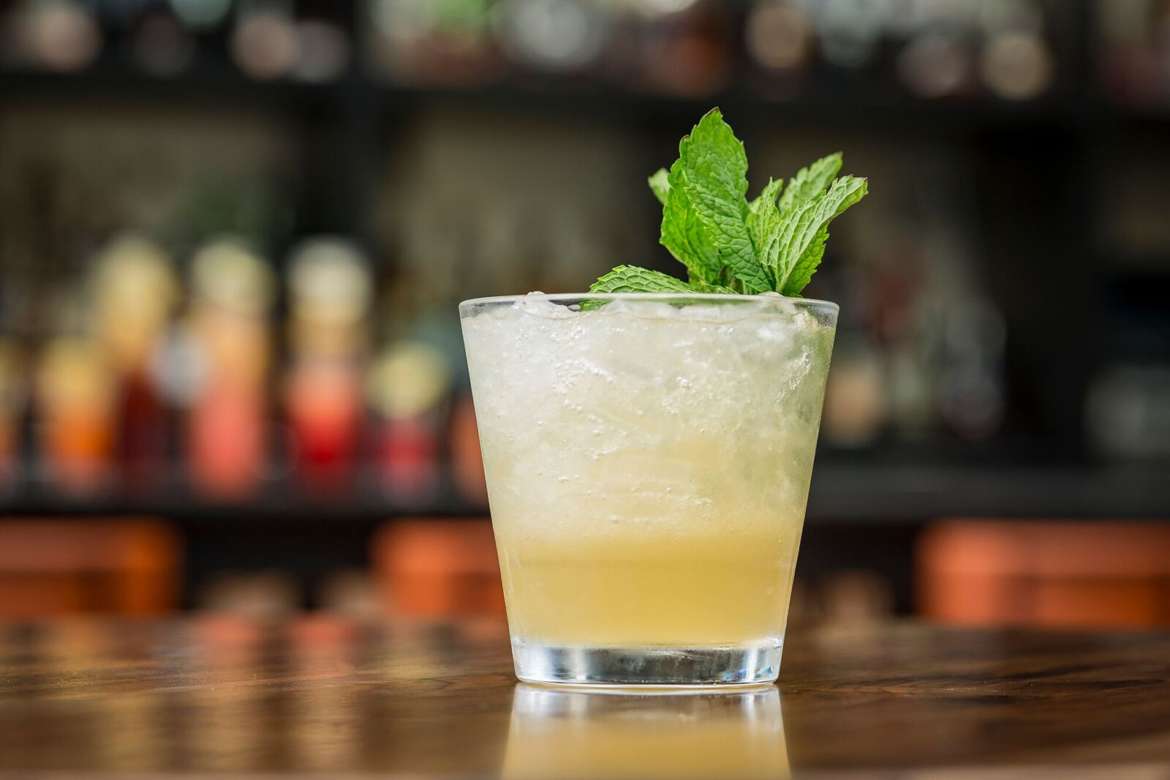 201 N. State Street, 27th Floor | $15
ROOF on theWit is known for their cleverly named cocktails, but their latest summer concoction is sure to make the Bey hive go wild. We all know Becky With the Good Hair is probably a Pisces because she just gets him, ya know? *cue eyeroll*
OMG Becky is Such a Pisces is made with Bacardi Superior or Bumbu Run, retrograded mint tea (lol), sweet peach noir, tart citrus, and "a Horoscope That, Like, Totally Gets You."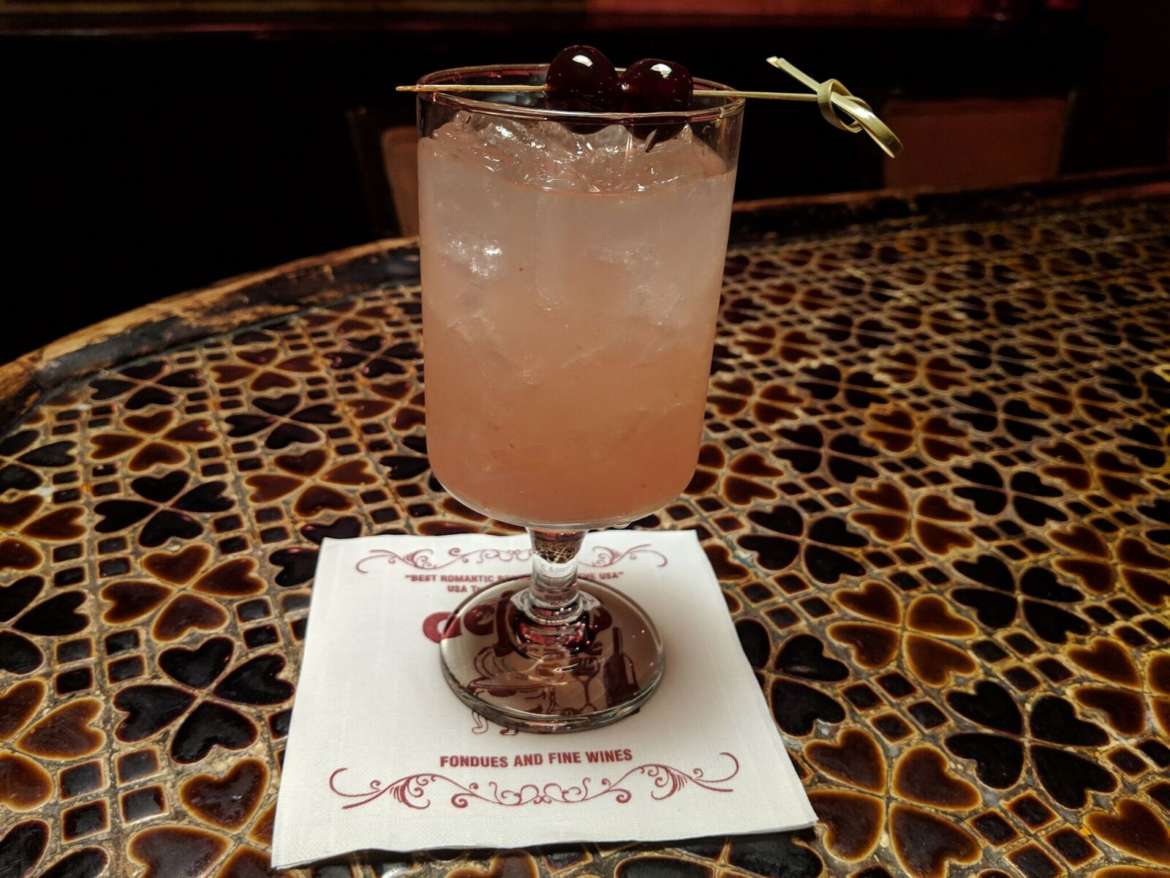 340 West Armitage Avenue | $14
Whether this cocktail invokes pirate vibes or not is up to you, but when you're finished with Lost Sparrow, we know you'll be crying, "but why is all the rum gone!?"
Take a trip to Chicago's most romantic fondue restaurant and enjoy Lost Sparrow. Geja's Café includes one of the best cocktail bars in Chicago if you want to try this specialty drink that is concocted with white rum, blood orange, and black cherry.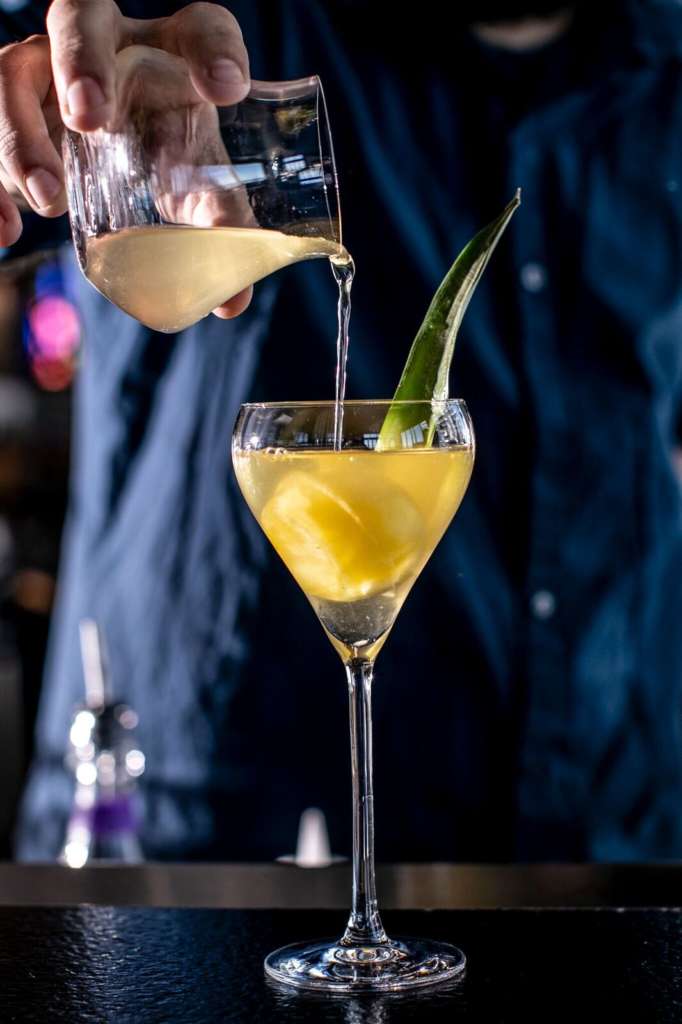 133 East Cermak Road | $15
VU Rooftop is the best cocktail bar on the Southside of Chicago to visit if you want a view of the skyline. This bar is 22 stories high and offers a drink called The Tequila #2 that is made with Reposado Tequila, pineapple, serrano shrub, and oleo sacrum.
At UrbanMatter, U Matter. And we think this matters.
Tell us what you think matters in your neighborhood and what we should write about next in the comments below!