The time your kids have been counting down to since last August is finally here: SUMMER BREAK! The weather starts getting hotter, the days are a little longer, the time is more free and the activities need to be fun.
Luckily, the Chicagoland area is full of some of the best family activities for kids in the good ole' summertime!
No matter what you're looking for, Chicago has just what you need. From the fun outdoors to the rainy day activities that leave you inside, this city has it all. So, let's get right into it!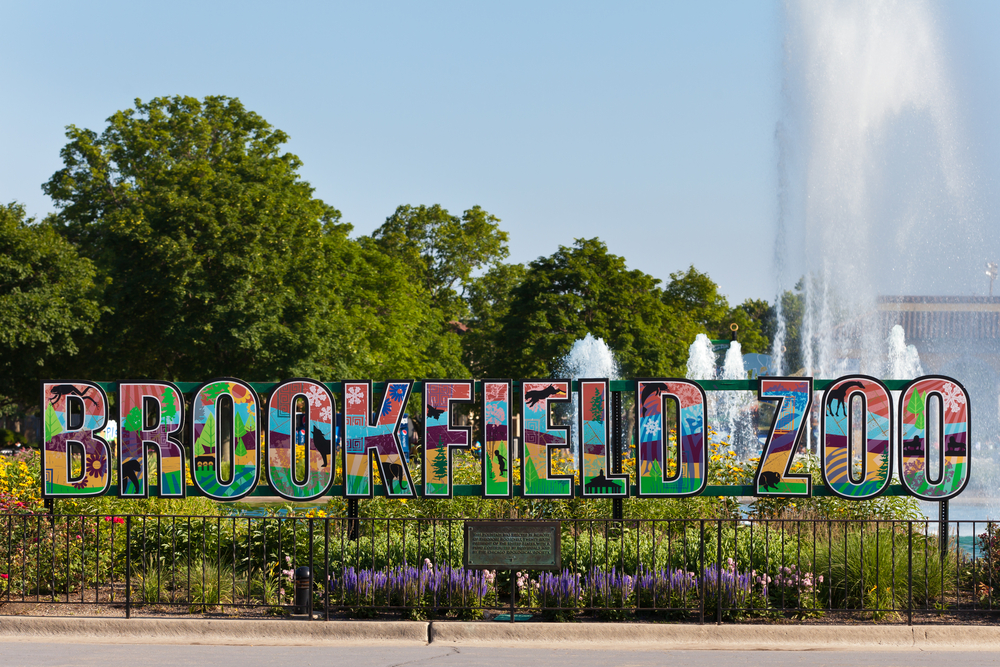 Located just outside city limits, Brookfield Zoo is any animal-loving kid's dream. Having animals ranging from big to small, land roving to sea dwelling, this zoo has hands on experiences kids will love.
There's a playground, a butterfly conservatory and a carousel for those not enthusiastic about animals. But for those ready to get hands-on, there's a petting zoo where you can feed and brush goats, an emu and wallaby walk through that has the animals out and about, a bird feeding building, and if you're daring enough, at certain points throughout the day, you can walk into the indoor giraffe enclosure and feed the long-necked mammals!
As an added bonus, this year they've added a temporary exhibit running through September 17 called Dinos & Dragons that has 17 animatronic creatures that line a path exploring mythology, culture, literature and paleontology, allowing kids to learn while being entertained. They even have a tented area with real live reptiles!
Get your tickets here!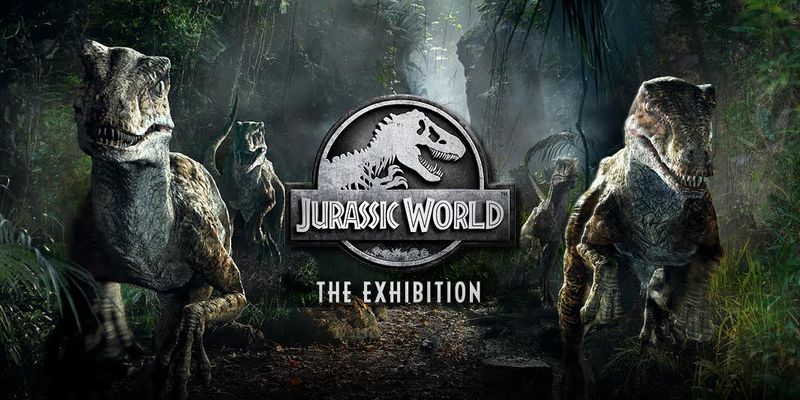 If the heat is too much for your little ones, but they still want in on dino action, we've got the perfect exhibit for you.
From now until January 7, the Field Museum will play host to the dinosaurs of one of the world's biggest movie franchises. You can walk through scenes from the films and see moving animatronics of the extinct creatures we see on screen!
While it's cool and entertaining, the museum worked closely with a renowned paleontologist to ensure that the exhibit is also educational for its visitors. It's fun, it's full of science and kids will walk away talking about it for days after!
You can either tour the exhibit alone, including after museum hours, or buy it in addition to your general admission. If you buy both, you can see the dinosaurs walking and then head upstairs to see their fossils. Talk about a prehistoric day!
Wibit Floating Waterpark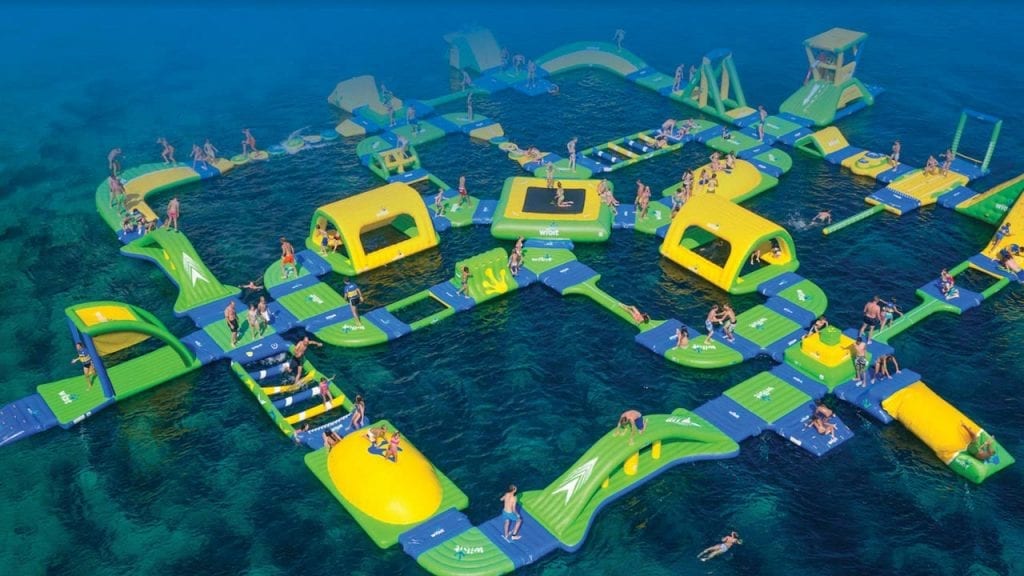 If you want to cool down in the summer heat, this new floating waterpark located just 25 minutes outside of the city in Whiting, IN is worth the drive!
Opening this summer, this floating waterpark on iconic Lake Michigan is sure to be a hit with your kids! The park, which accommodates 120-140 people at a time, has springboards to launch themselves into the lake, monkey bars, curved roundabouts, wiggle bridges and inflatable domes. The area is close enough to the shore that the water is shallow, but not too shallow that it's unsafe for kids to jump and dive around.
The Wibit company features floating waterparks around the world, so they have a pretty solid reputation for maintaining safety without skimping on the fun. While it can run a little pricey at $20 per child for an hour, it's an hour well spent for fun in the sun!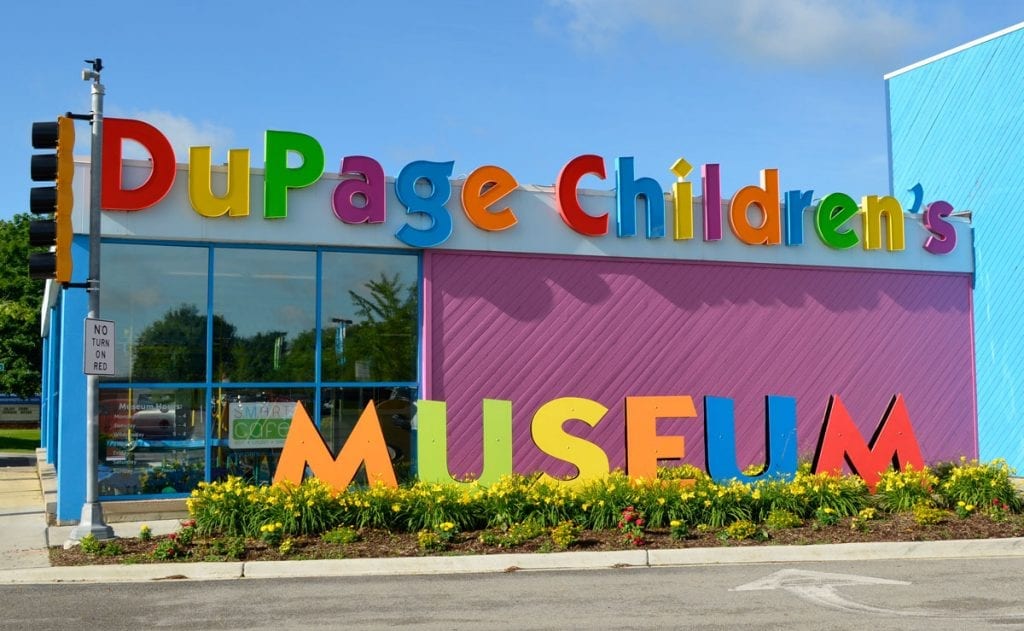 It's easy for the Children's Museum at Navy Pier to fill up rather quickly, giving your children a crowded space and less access to the exhibits. But have no fear – there's a great alternative!
Enter the DuPage Children's Museum. Located about 30 minutes outside of the city in Naperville, the museum offers plenty to keep kids educated and entertained. There's a light room that teaches them how light is refracted, along with a photo booth that captures their shadows, an art room where painting and drawing is encouraged, an electricity and energy room, a construction area, water and bubbles, math and more!
It also includes a delicious café that offers healthy food as well as options for the pickiest of eaters.
Movies in the Park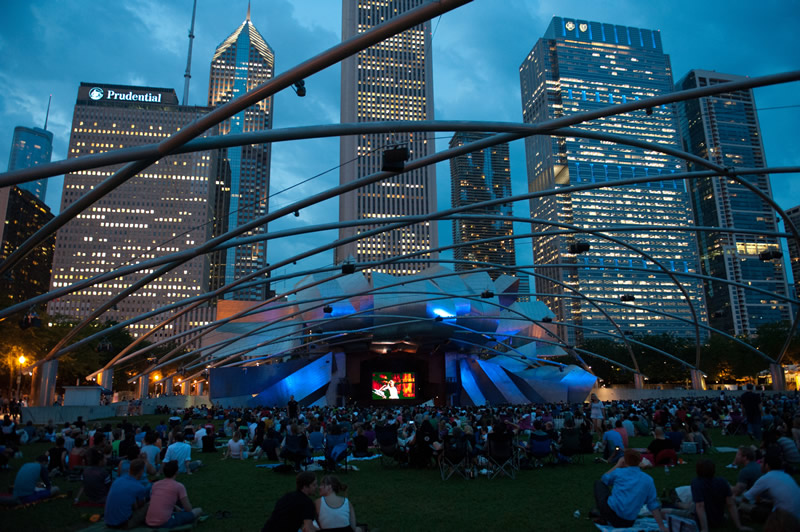 What kid doesn't love movies? And what better way to watch movies during the summer than on a blanket in the park complete with your kid's favorite snacks?
Instead of heading to the movie theater, head to one of these parks this summer to watch movies like The Secret Life of Pets, Trolls, Hotel Transylvania, Moana and so many more! It allows the kids to move around, chat if they want to without being shushed, eat snacks you packed and lay down to fall asleep under the open night sky.
Berry Picking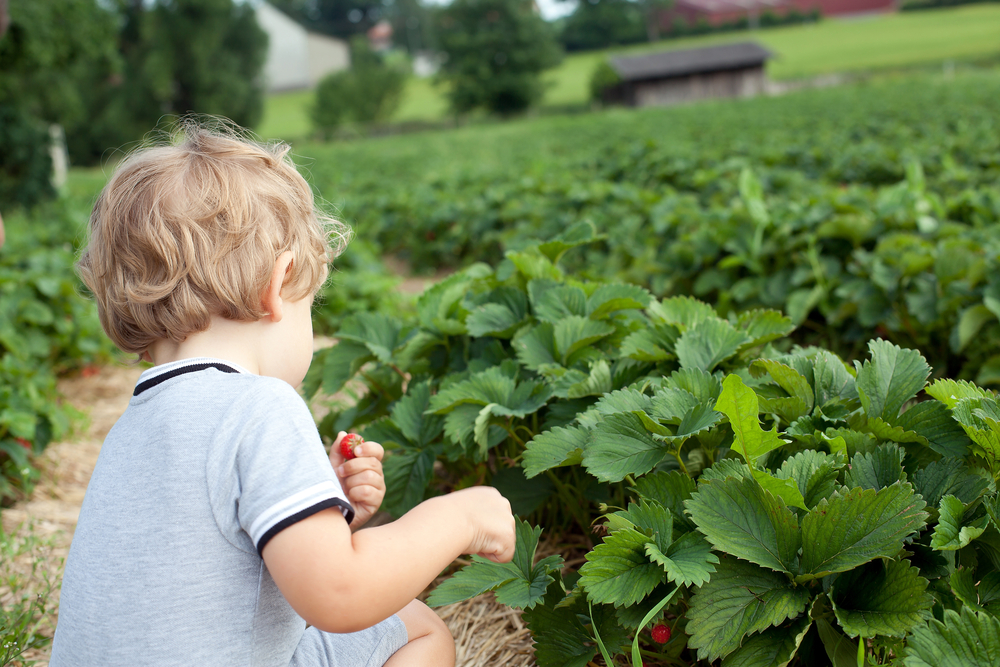 If you're up for a bit of a drive, berry picking is a great summer tradition to start with your family. It allows them to see how fruit is grown and harvested, while giving them a sense of accomplishment as they bring home their delicious summer fruits!
The best part? You can make an assortment of treats together, like strawberry ice cream, blueberry pie or raspberry jam. It makes for more than one activity and creates fantastic memories.
There's Johnson's Farm in Hobart, IN, Stades Farm and Market in McHenry, IL and Valley Orchard in Cherry Valley, IL.
No matter what you do this summer, make sure it's enjoyable for you and your family, and remember that the most important thing is to have fun. So, get out there and enjoy this time while they're young! It's these memories that will last them a lifetime.