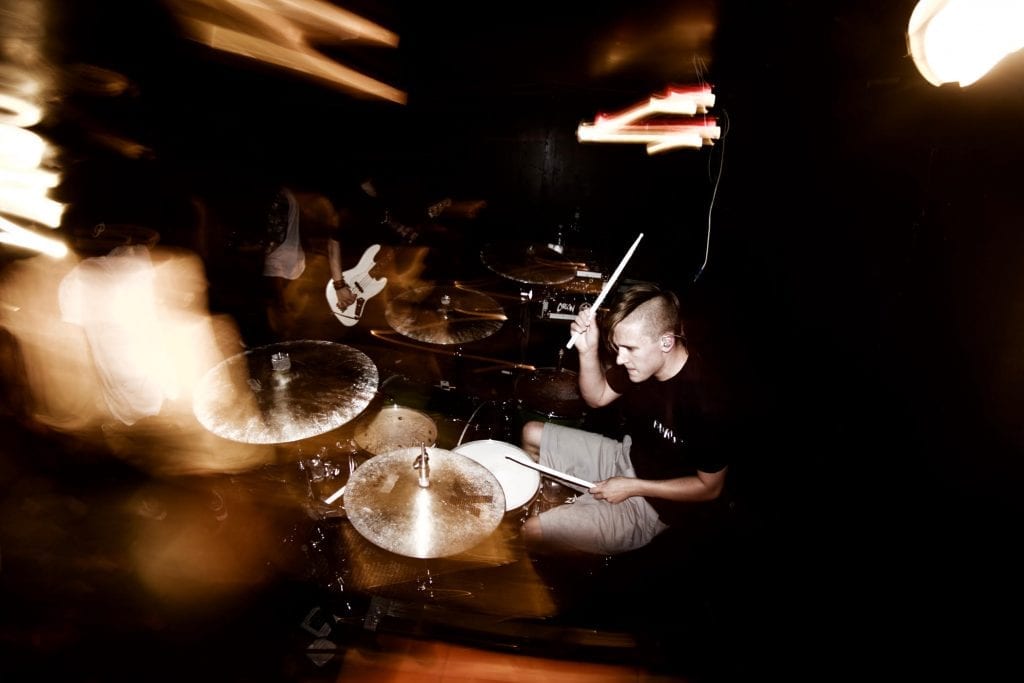 Janick Thibault, 22, started playing guitar when he was just 11 years old. He grew up in Montreal, Canada listening to punk-rock mainstays like Green Day and Simple Plan. He started a Green Day cover band as a teenager, which eventually transitioned into pop-punk outfit, Story Untold, after he reconnected with some old high school friends.
The band played at Gold Sounds in Bushwick on Monday, and gave the audience a taste of the angsty pop punk reminiscent of emo bands from the early 2000's.
Thibault and his skinny-jean-clad, tattoo-bearing quintet bounced energetically on the stage, starting with an upbeat, poppy tune called "History" with a catchy chorus preaching self-motivation.
Other songs included a punked-up version of Justin Beiber's "Love Yourself," and a mash-up of emo covers from bands like Good Charlotte, Blink-182 and Sum 41. The crowd, which was only a turnout of about 20 people, went wild for these songs. The YouTube covers are what catapulted Story Untold's career in the first place – many of the band's mashups have more than one million views.
The band also recently celebrated one year of being signed by Hopeless Records, one of their dream record labels, which formerly housed bands like Yellowcard and All Time Low and still support groups like Sum 41 and Taking Back Sunday.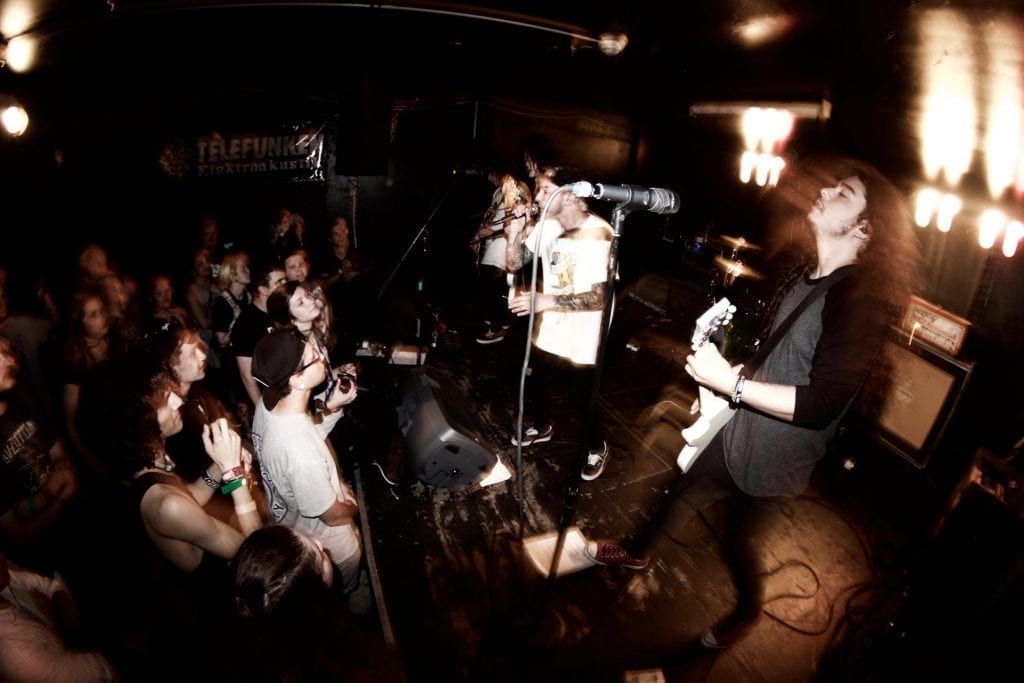 "They've got a bunch of great bands that I listened to and I still listen to," Thibault said. "It's great to be a part of that big family."
The band finished off the show with their newest single, "Delete", released earlier this month. Thibault sings about his difficulty letting go of a relationship that ended badly. The song, which is a bit edgier than the band's usual sound, sets the tone for the band's upcoming record, which the band expects to release this coming fall.
"It's a mix of the soft sounds and the mature sounds we are aiming for," he said. "There are definitely more mature and more alternative sounds than what we've had in the past."
Story Untold's tour continues through July, and will hit Canada and Ohio, before it ends in Illinois. Their single, "Delete" can be found on YouTube, Spotify and iTunes.
Follow UrbanMatter New York on Facebook and Twitter for daily updates on local events and news.