Stephen Colbert is done with billy goats.
The Late Show host has quite the Windy City background, spending 11 years in the Chicago attending Northwestern and performing at Second City.
Somewhere within that timeline, he became a die-hard Cubs fan. So obviously, he knows quite a bit about the Billy Goat curse. Still, that didn't stop him from anointing the Cubbies as World Series champs.
"Sure, technically they still need to win 11 more games over the course of three more best-of series. But, I think I can safely say without any fear of jinxing it, they're going all the way," Colbert exclaimed. "The Cubs are gonna win the World Series!"
That was just the beginning. Colbert then turned his attention to goats, noting that he was no longer scared of their kind. (And in typical Colbert fashion, he made fun of their beards.)
"So many things I've been wanting to say about your kind for years, but I've been too scared of because of the curse," Colbert said. "Not anymore. First off, your cheese sucks, OK? You can get the same flavor by leaving a brick of Philadelphia Cream Cheese to dry out. Secondly, nice beard. Soul patches went out in the '70s. What are you going to do about it, goats? Curse the Cubs again? I dare you. The Cubs are unstoppable."
Colbert then stopped the show to kick out the lone goat in the audience.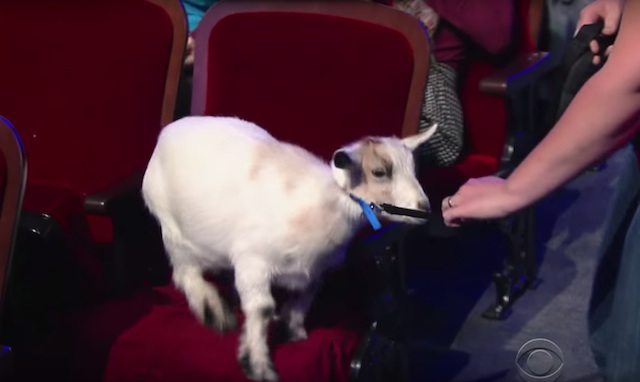 You can watch the full segment below: