Unless you've been living under a rock, you know that the latest installment of the Star Wars franchise – The Last Jedi – comes out today!
And just when you thought you couldn't be more excited, Paulie Gee's in Logan Square has announced that they'll be serving up special edition Star Wars pizzas all weekend long to celebrate.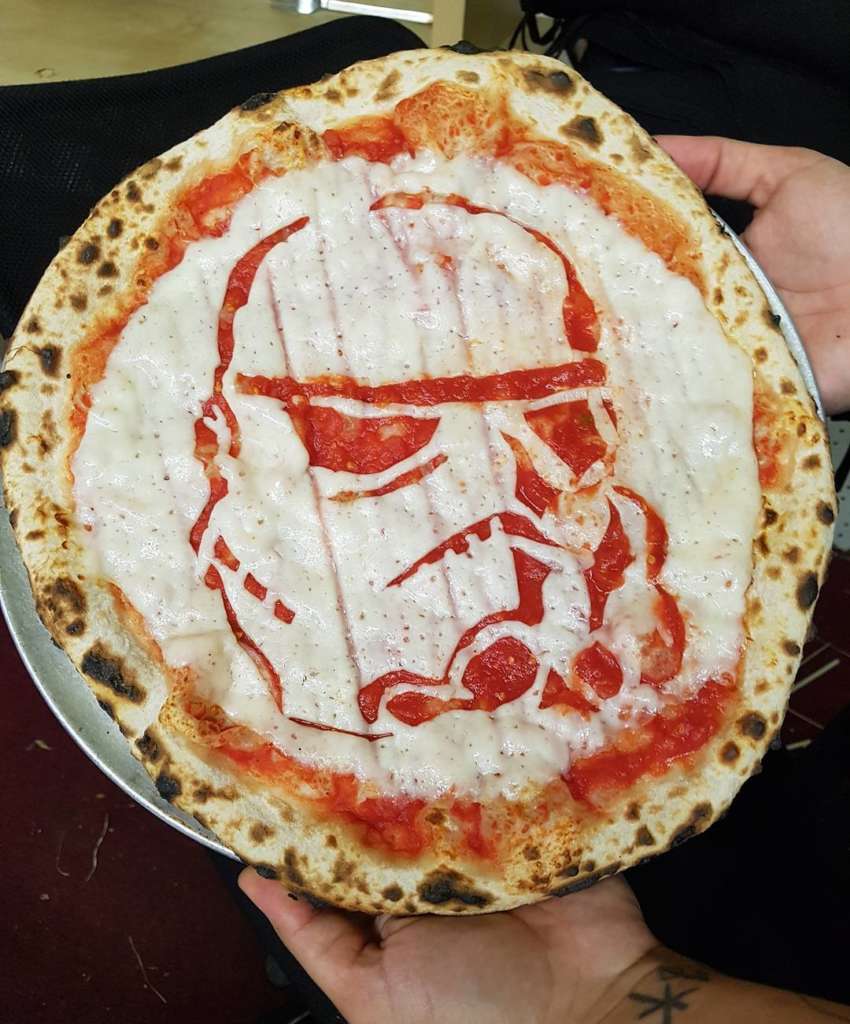 Yup, that's right – from Friday December 15th to Sunday December 17th, Paulie Gee's will be cooking up delicious pizzas adorned with your favorite Star Wars characters, ships and more.
Though the awesome Princess Leia pizza is unfortunately unavailable, there will be 5 of each of the final four designs (R2D2, Darth Vader, a tie fighter or a Rebel Alliance Insignia) available to purchase on each day of the event – that's 20 pizzas only people!
Get out and grab yours now, before they're all gone!
Featured Image Credit: Paulie Gee's Instagram