Making your own stained glass art is getting more popular than ever. Now, you might be thinking, "aren't those the giant windows I see at churches?" Sure. But did you know you can make smaller pieces to take home at these stained glass studios in Chicago and adjacent burbs? Therefore, if you're looking for a fun and original way to spruce up your space, stained glass classes can be for you, too! And you'll definitely have that "I made that" sense of pride when you see your first completed piece.
1311 S Main St, Algonquin, IL 60102
Classical Glass in Algonquin is a great stop for all your stained glass needs. Outside of the classes that they offer for you to make your own piece, Classical Glass has you covered with custom designs, cabinet doors, restorations, and much more! Their classes range from glass blowing to two options for stained glass. To find out more about pricing, give them a call at (847) 854-7701. 
4346 N Milwaukee Ave, Chicago, IL 60641
As a certified member of the Stained Glass Association of America, you know that anything coming out of this studio is going to be incredible – including your own pieces! With a rotating calendar of events, you can check out the classes that are on the schedule or go the extra step by scheduling a private class to master your new craft. Learn at one of the best stained glass studios in Chicago!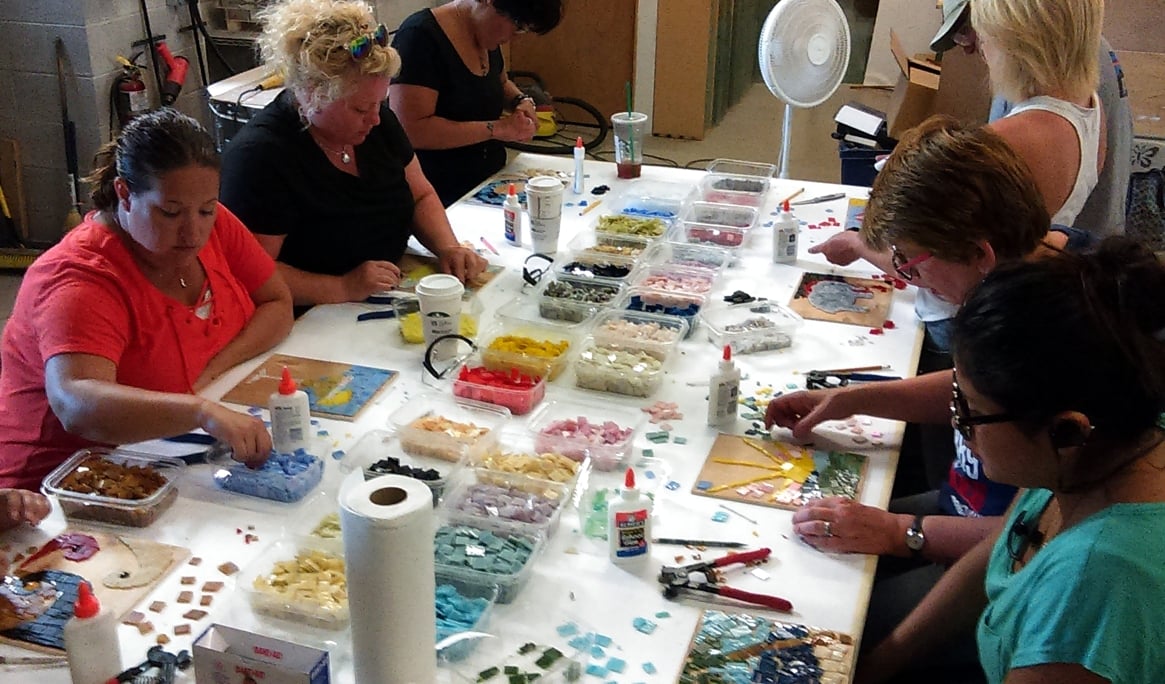 7320 S Madison St STE 700, Willowbrook, IL 60527
At Nathalie Studio in Willowbrook, you are going to find every class you need for all your glass art needs. From fused glass to mosaic to stained glass, the instructors at Nathalie Studio will help you every step of the way, as you learn to create your own masterpiece that you'll be proud to hang up at your place! The stained glass classes start at $149 for three, two-hour sessions. 
27625 Diehl Rd, Warrenville, IL 60555
If you consider yourself a member of the art world and haven't heard of Ed Hoy's, it's about time you have. Ed Hoy's has been the place for all things glass art for over 20 years, and is North America's largest supplier for stained glass art. If you want to learn how to make your own stained glass, this is absolutely the spot. The class schedule rotates, so take a look to see what you're interested in!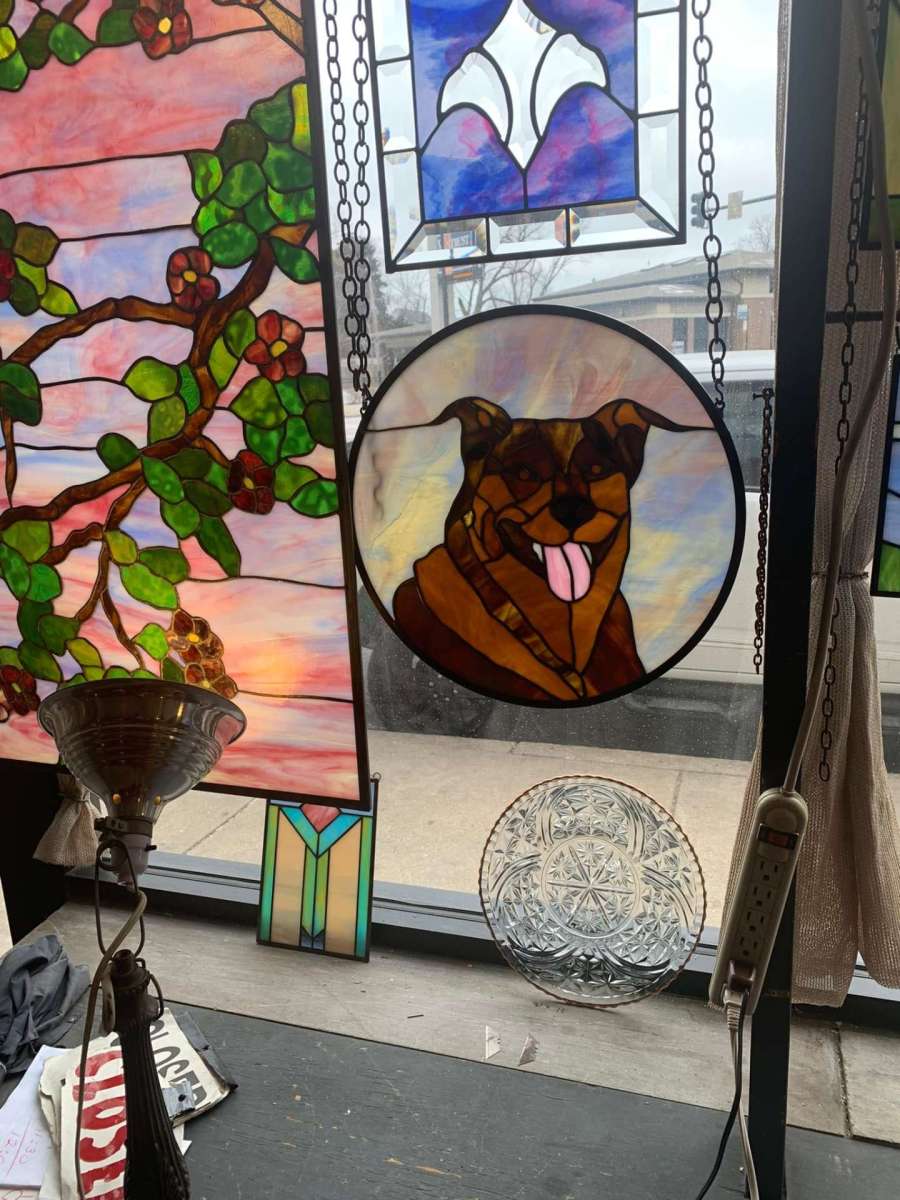 4308 N Pulaski Rd, Chicago, IL 60641
A Chicago staple, Frederick's Stained Glass is located in the Irving Park neighborhood. For over 50 years, owner Fred has been not only designing custom pieces, but serving the neighborhood as a mentor on how to create your own stained glass art. Open Monday through Saturday, there are plenty of opportunities to stop into Frederick's and learn a thing or two (or a dozen) about the mastery behind making stained glass.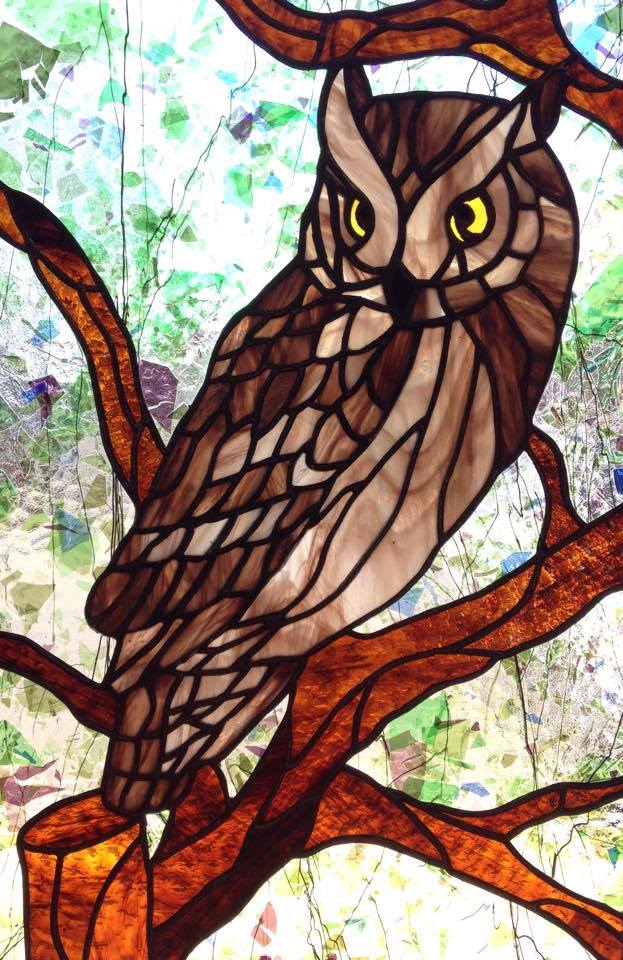 144 Tyler Creek Plaza, Elgin, IL 60123
Out in Elgin, you'll find A Glass Act. Classes here are $120 and six weeks long, giving you ample time to produce a beautiful piece of stained glass art. The expert staff here is friendly and patient, so you'll never feel rushed or silly when you have to re-ask a question. For more information, call A Glass Act at (847) 888-6075! 
817 S Oak Park Ave, Oak Park, IL 60304
With a motto like "shared experiences create the strongest learning opportunities", you just know the classes at Stern Glass Works are going to be extraordinary. With adult, kid, senior, multi-generational, and date night classes, no matter what stage you're at in your stained-glass-making journey, you're definitely going to find something you'll fit perfectly into! 
Featured Image: Pixabay