Spring Awakening, the Midwest's largest EDM music festival, celebrated its 6th year and it was a weekend to remember.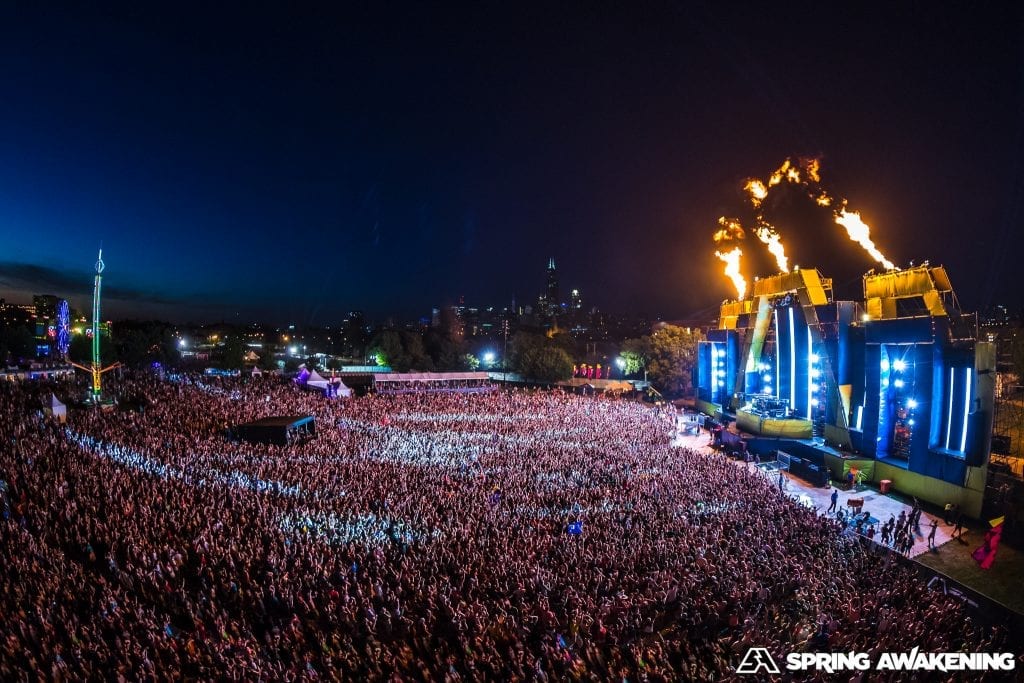 This year, the festival was held at Addams/ Medill Park for the second year in a row. We attended Spring Awakening on Friday and Saturday VIP-style so we could come back with a full recap.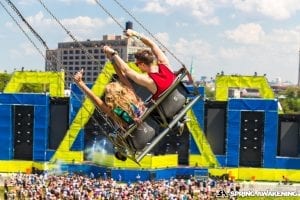 This year for Spring Awakening, we had a strategy for the headliners that we wanted to see. There were many well-known DJs at the festival this year, including Afrojack, Alesso, Datsik, Diplo, Excision, GRiZ, Krewella, Marshmello, Yellow Claw and more!
As we arrived at the festival on Friday, the crowds of people immediately surprised us, dressed to impress, ready to experience their favorite DJs. We started off the night with Afrojack at the Solstice stage, enjoying his set in mid-air on the Vertigo ride above the stage. Picture swinging hundreds of feet in the air while raging to EDM… Amazing.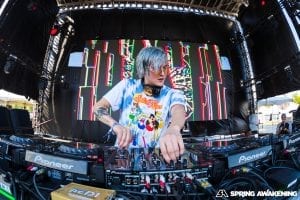 After that, Marshmello made his return to Chicago and fans crowded the Solstice stage with helmets and flags to show their support. Marshmello's set consisted of a variety of mixes, including Chance the Rapper's "No Problem" and Kendrick Lamar's "Humble."
We finished the night with Armin Van Buuren, swaying to his popular mixes including "Show Me," "Make Up Your Mind," and "I Live For That Energy."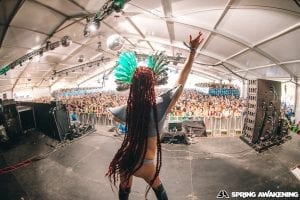 We started off Day Two in the VIP area watching Mielo at the Solstice stage. Mielo is a Chicago local and in our opinion, is a great up-and-coming DJ. We decided to stick around for Alan Walker, who performed an awesome mix of Flume's remix of "Tennis Court," before heading to the Equinox stage to watch Krewella's unforgettable performance. The ladies of Krewella owned the stage and engaged the crowd the entire time, which made their set our favorite of the entire weekend.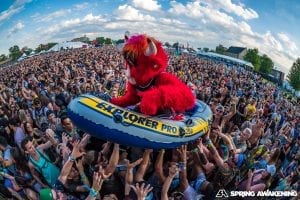 After dancing until our feet hurt, we made our way back to the Solstice stage for Robin Shultz and Yellow Claw. Before experiencing Spring Awakening this year, we had no idea how amazing Yellow Claw would be live. Everyone around us seemed to be HUGE fans, chanting along with the duo from Amsterdam for their entire set. They truly drew their own crowd for the festival this year.
Finishing up Day Two was Diplo, remixing a lot of familiar songs including a few of his own mixes "Lean On" and "Where Are U Now." He even added in a few surprises, like hooks to Chief Keef's "I Don't Like," and more.
We had an amazing time covering the show and can't wait to see what the lineup will look like next year!
Did you attend Spring Awakening this year? What was your favorite set? Let us know in the comments below!