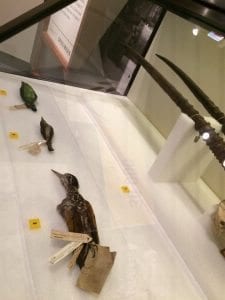 The Field Museum hosts incredible exhibits each year, but the latest exhibit to premiere might be the museum's most revelatory one yet.
"Specimens: Unlocking the Secrets of Life" is an exhibit where the Field Museum does what it does best, and that's displaying natural history right before your eyes. The process of discovery, collection, and preservation, something that's necessary to every exhibit in the museum, is now available for the public to see themselves.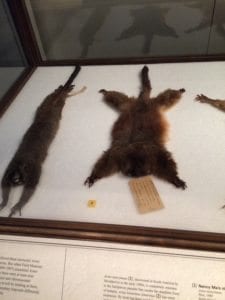 Most of what the museum does goes unseen by visitors, and "Specimens" is the closest look you can get at what it's like to work for the museum. When you enter, you'll see brightly lit glass cases with motionless creatures of all shapes and sizes neatly lined up, each labeled with its own tag identifying its unique and special place in our world. Even though everything is static, you'll never find another room in the city so full of life.
So many species are represented in this exhibit, it's easy to lose track. There are shiny snail shells, colorful butterfly wings, and rows of near-microscopic beetles. There are fruit bats, puffer fish, and frighteningly large sea worms. Furs of night monkeys in every shade, field mice large and small, and a tightly coiled king cobra enclosed in a large jar invite you to look and learn. Inconceivably, 90% of the world's bird species are represented in this exhibit, including Canadian geese, eagles, warblers, and radiant robins. Tags will tell you that some of these creatures date back to the 19th century, even though they look as though they were alive yesterday, making mankind's methods of preservation truly astounding. On the walls are behind-the-scenes images of the museum's labs and backrooms with endless shelves of fossils and artifacts.
"Specimens" opened on March 10 and runs through January 7, 2018. A special ticket is needed to enter the exhibit, so we recommend getting an all-access pass so that you can enjoy everything the Field Museum has to offer, including a chance to see the Tattoo exhibit before it closes on April 30.