You likely have heard that college kids invade South Padre Island during their Spring Break, but as for the rest of the year, this narrow strip of land at the far southern edge of Texas is a perfect vacation spot for girls' getaways, couples, and families looking for a new destination to visit.
Picture blue-green water that soothes the soul, glistening sand on which you can run barefoot at sunrise, terrific Mai Tais, mojitos, and margaritas to sip on while watching gorgeous sunsets, delicious shrimp po'boys and fish tacos for lunch, fresh seafood for dinner, and good places to watch for bottlenose dolphins or try kite-boarding or make sandcastles.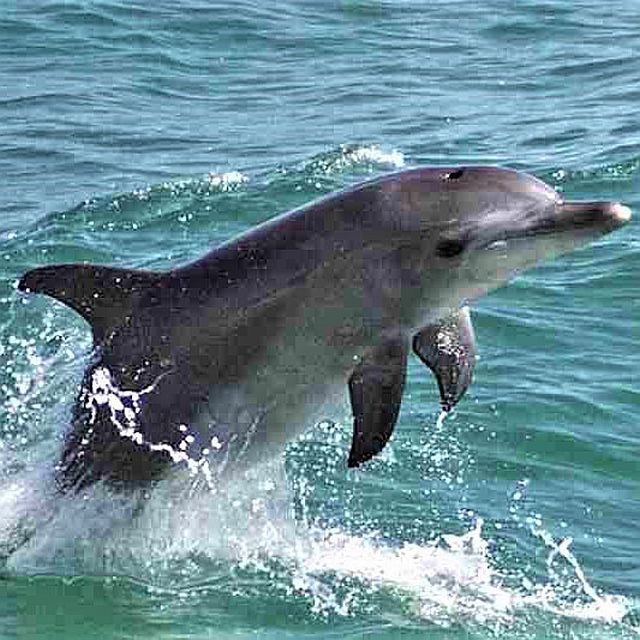 All those experiences (except for the kite-boarding, which maybe I'll try next time) made my recent brief visit to South Padre Island a memorable vacation (pro tip: the island is often referred to as South Padre and SoPadre).
I had heard of the destination but what spurred me to visit this fall was United Airline's decision to fly from Chicago nonstop to the Brownsville International Airport on Saturdays. The airport is a mere 30-minute drive or shuttle ride south of South Padre.
Booked into the Hilton Garden Inn, which has an airport shuttle, the first thing I did upon arrival was step out onto the patio to inhale the warm air and collapse on a chair to gaze at the pool, greenery, and gulf. Timeout really means something on South Padre.
Second was to don a bathing suit (unpacking could wait), dip a toe into the pool, relax in a cabana, then, after reading a couple of chapters of a beach book, it was time to think about dinner. Vacationing on the Gulf of Mexico gives the perfect chance to indulge in shrimp, crab, scallops, oysters, and fresh fish. But what surprised me after three days of trying different preparations for lunch and dinner at different restaurants was how good the food is on the island and on Port Isabel which is just across Laguna Madre Bay.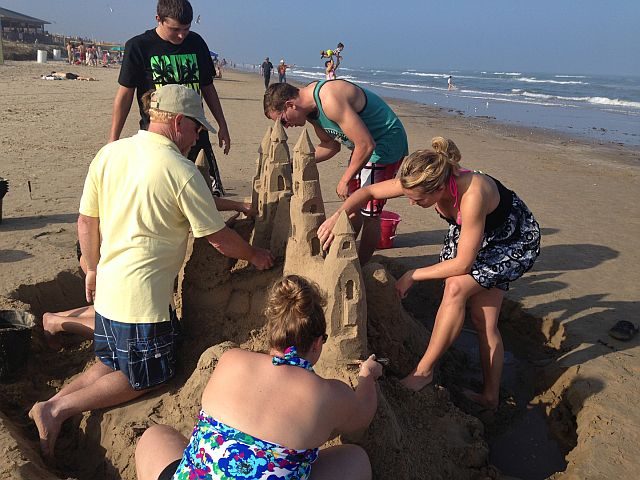 Pier 19 had a terrific shrimp basket. Pirates Landing, tried the next day, had a wonderful shrimp and oyster po'boy. I learned not to judge by appearance. Pier 19's long shack-like structure attracts the locals and the commercial-looking Pirates Landing has good shrimp and salads.
Pier 19 was also well-placed to push off on the Osprey, a nature and dolphin cruise boat on Laguna Madre Bay. Watching dolphins slip in and out of view was fun but it was also nice to have a crew member empty a net the boat had pulled so that passengers could see and touch what was swimming in the bay. While waiting to board it was fun to watch kiteboarding on the other side of the pier.
Kites are popular in the South Padre area, period. B&S Kites is worth a stop just to see huge, wonderful kites hanging from the ceiling. Watching people trying to control them on the beach can be mesmerizing.
What looks deceptively easier than kite handling is building a sandcastle worthy of Disney. Playing in the sand isn't just for kids on South Padre. Sandcastle lessons are actually advertised on the island's activities and attractions site. A group of us staying at the Hilton booked a sandcastle lesson with "Sandy Feet," an expert sand sculptor who used common silverware tools. Didn't know that getting down and sandy could still be fun.
It's a good way to work up an appetite for dinner. I had already enjoyed red snapper at Sea Ranch so went for a bit more sophisticated dining at South Padre's new, upscale F&B SPI (Food and Beverage South Padre Island). Both restaurants have terrific seafood appetizers and fresh fish.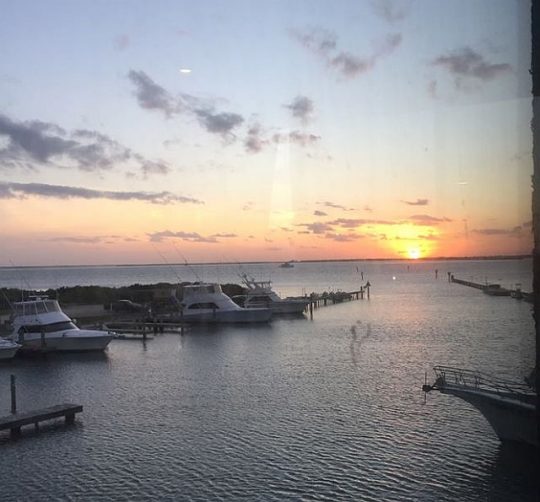 Before returning to Chicago though, I had to visit the island's famed sea turtle sanctuary. So, the next day I learned about the sea turtles and visited some rehabilitated turtles swimming in tanks. The public can view Allison and Gerry, two Atlantic sea turtles, and other residents on a webcam.
South Padre Island is a major turtle protection and rehabilitation area. Alerts go out when baby turtles hatch from the eggs their moms buried in the sand for protection and are ready to leave. The staff quickly take the baby turtles to the water's edge. Turtles are a big draw on South Padre Island, but so are the sunsets.
For more South Padre information, hotels and activities visit SoPadre.
Featured Image Credit: South Padre Island Facebook