How Mediocrity and Failure Become a Hilarious Success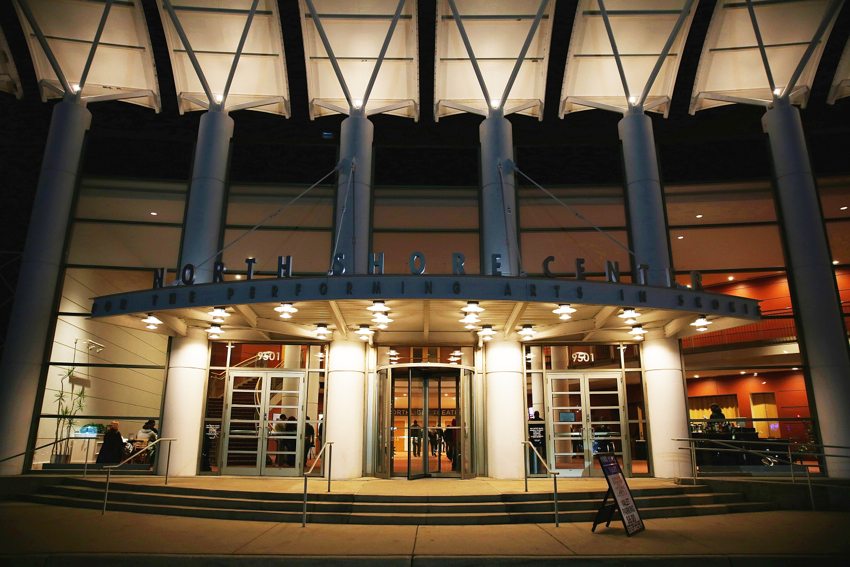 Prepare for 90 minutes of non-stop laughter in Brad Zimmerman's "My Son the Waiter, a Jewish Tragedy" now playing at the North Shore Center for the Performing Arts in Skokie.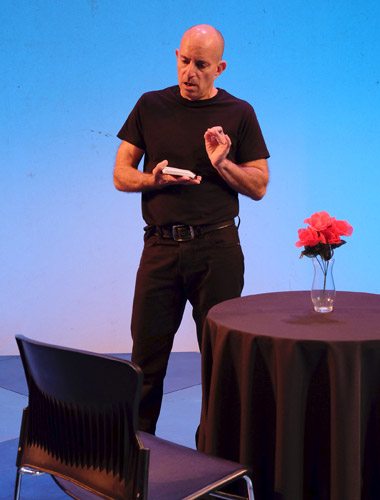 This one-man show features stand-up comic 'New Yawker,' Brad Zimmerman, whose struggle of becoming an actor finally comes to fruition. Since 2003, he's spent six years as the opening act for Joan Rivers as well as George Carlin, Brad Garrett, Dennis Miller, and Julio Iglesias. Rivers called him "a great opening act."
What began as a temporary 'gig' became his career as a waiter in New York diners for 29 years! So, you could say he was a little bit of a late bloomer who's now come into his own.
He began writing the show in 2005 and finally took it on the road in 2013. He jokes about his mother and father, his success as an athlete, bad blind dates, his failed love life, hair loss, and terrible customers through "his unproductive prime." He also ad-libs with the audience which kept the hysterics going throughout the show. What makes his schtick so funny is that it's all true.
As a performer, Brad is a natural storyteller. His timing is impeccable and his delivery is spot on. You could almost hear him counting…wait for it, wait for it. Then comes the punch line, then the laughter. Brad is currently working on a new show called "My Rise to the Middle," which will be performed for one night only on August 3 at the same venue.
"My Son the Waiter" is playing through August 7 at the North Shore Center for the Performing Arts. Come see this 'rising star' on his way up…a little late, but better later than never!
For tickets, call 847-673.6300 or visit www.MySonTheWaiter.com.
Location:
North Shore Center for the Performing Arts
9501 Skokie Blvd
Skokie, IL 60077