So yes, it may be considered uncool – but eating by yourself is one of the great joys of NYC. With no need for reservations, no one to split the bill with, and all the elbow room at the bar you could ever need, flying stag at dinner could just become your new favorite pastime.
These are the best places in NYC for solo dining – check them out and let us know what you think!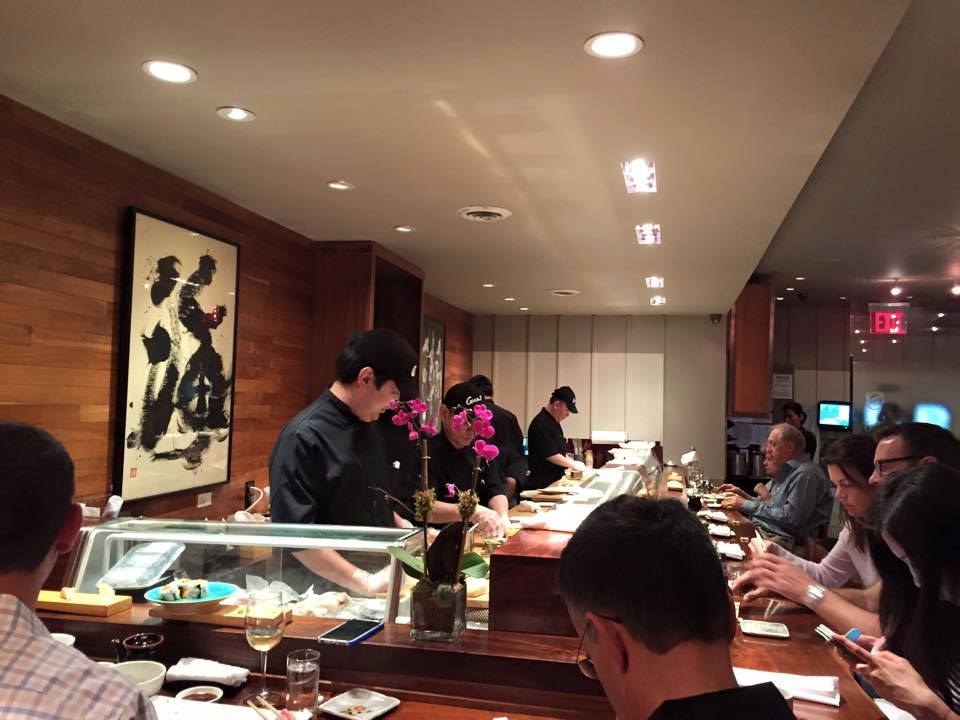 Multiple Locations
This New York chain offers solo visitors dinner AND a show. Watch chefs as they create your meal from beginning to end while you sit at a high rise table bar – perfect for eating out alone.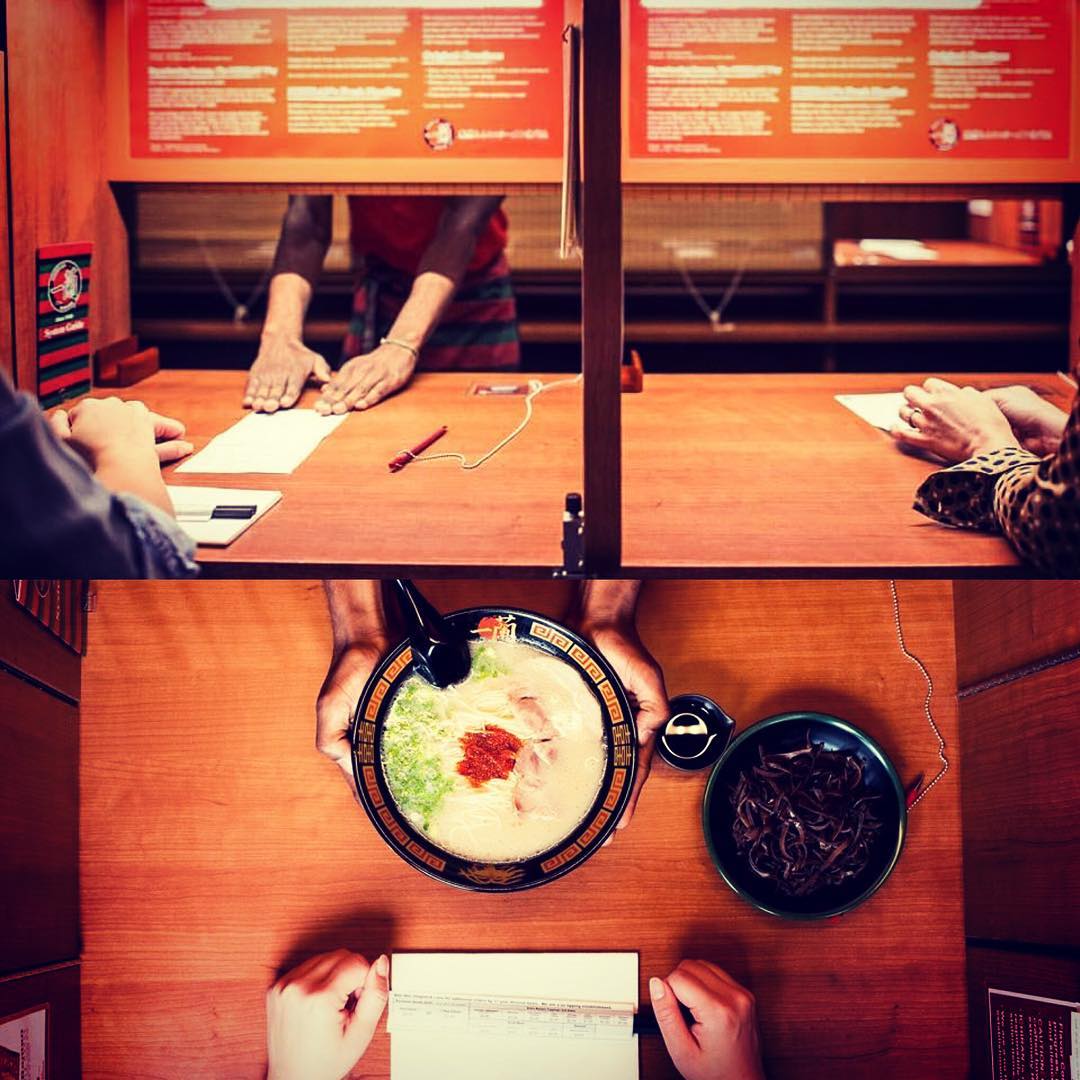 374 Johnson Ave, Brooklyn
This popular Asian restaurant has made its way West catering specifically to those who might consider themselves an introvert. In this restaurant, customers can have their own, individual booth where they can place their order on a sheet of paper to be given to the wait staff. After their order is filled, the partition is lifted and your food is placed in front of you, a few words exchanged (or not) and the partition comes back down so you can eat your food in peace.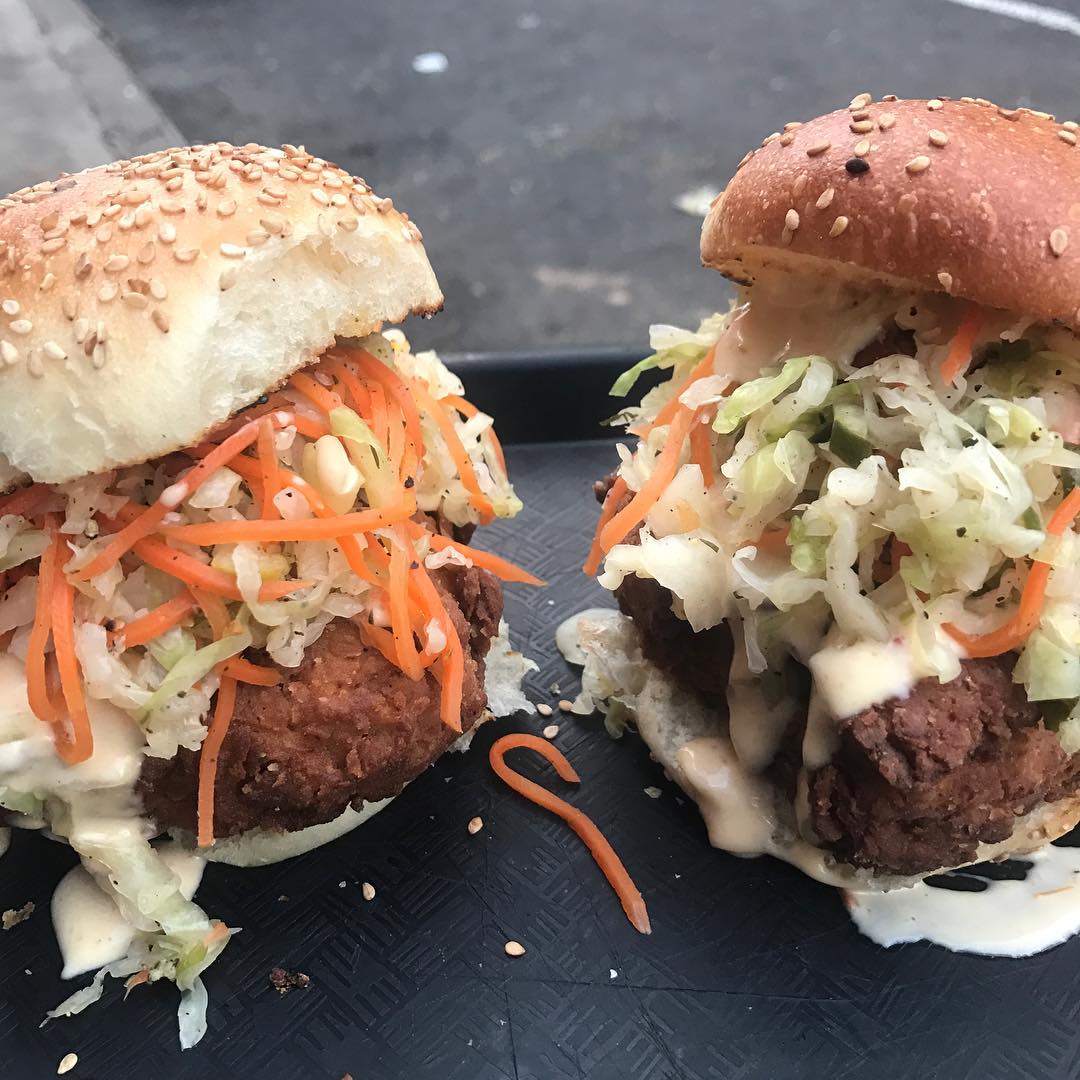 430 E 9th St
This small vegetarian restaurant nestled inside of the East Village makes the perfect place for solo dining. The restaurant less than 10 seats available for your dining-in pleasure, which pretty much guarantees that you won't be the only party of one there.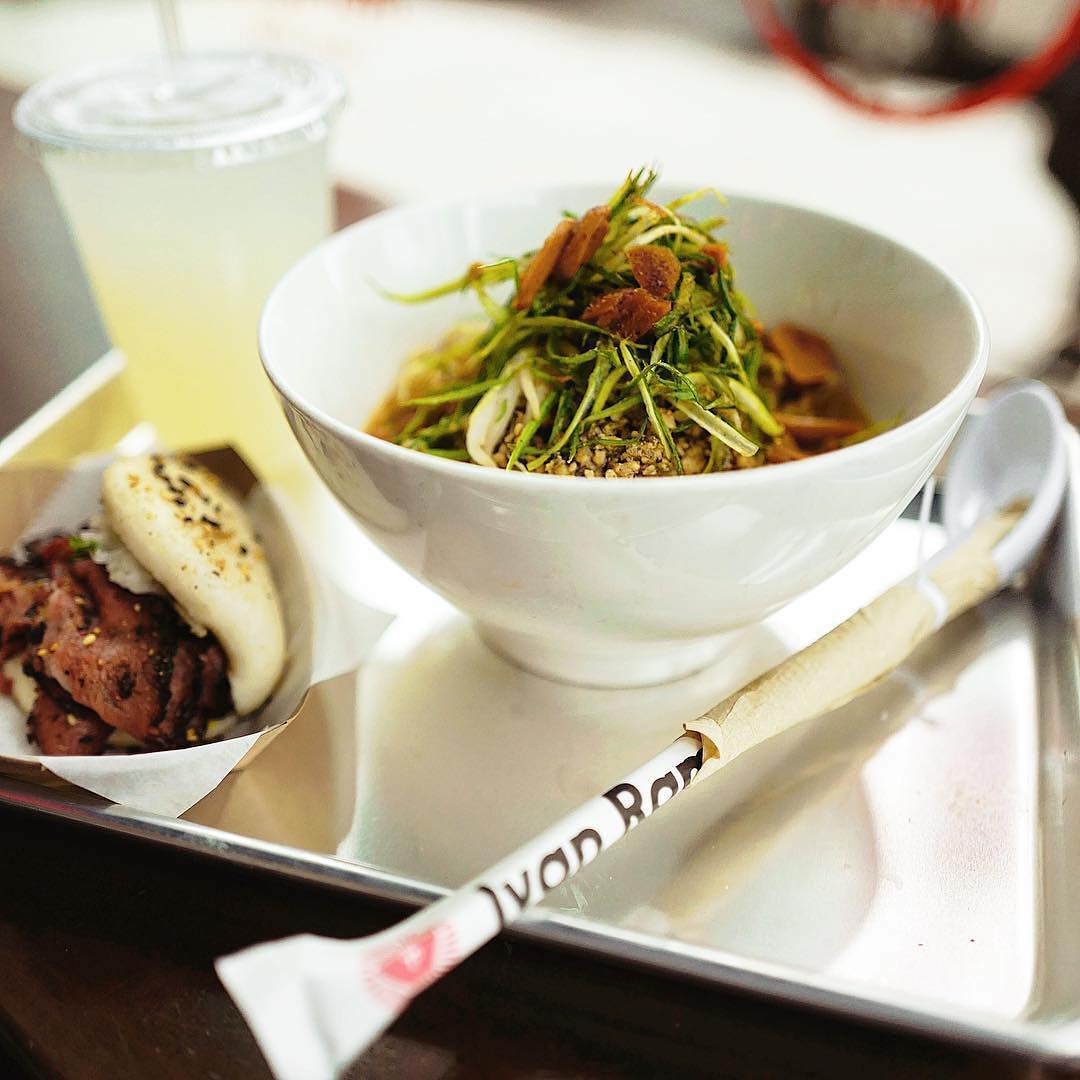 600 11th Ave, Hell's Kitchen

A cafeteria-style location with options like El Comado, Ivan Ramen Slurp Shop, and Uma Temakeria, all you have to do for an amazing solo meal at Gotham West is choose a spot, grab a seat, get connected to the wifi, and enjoy your solitary eats.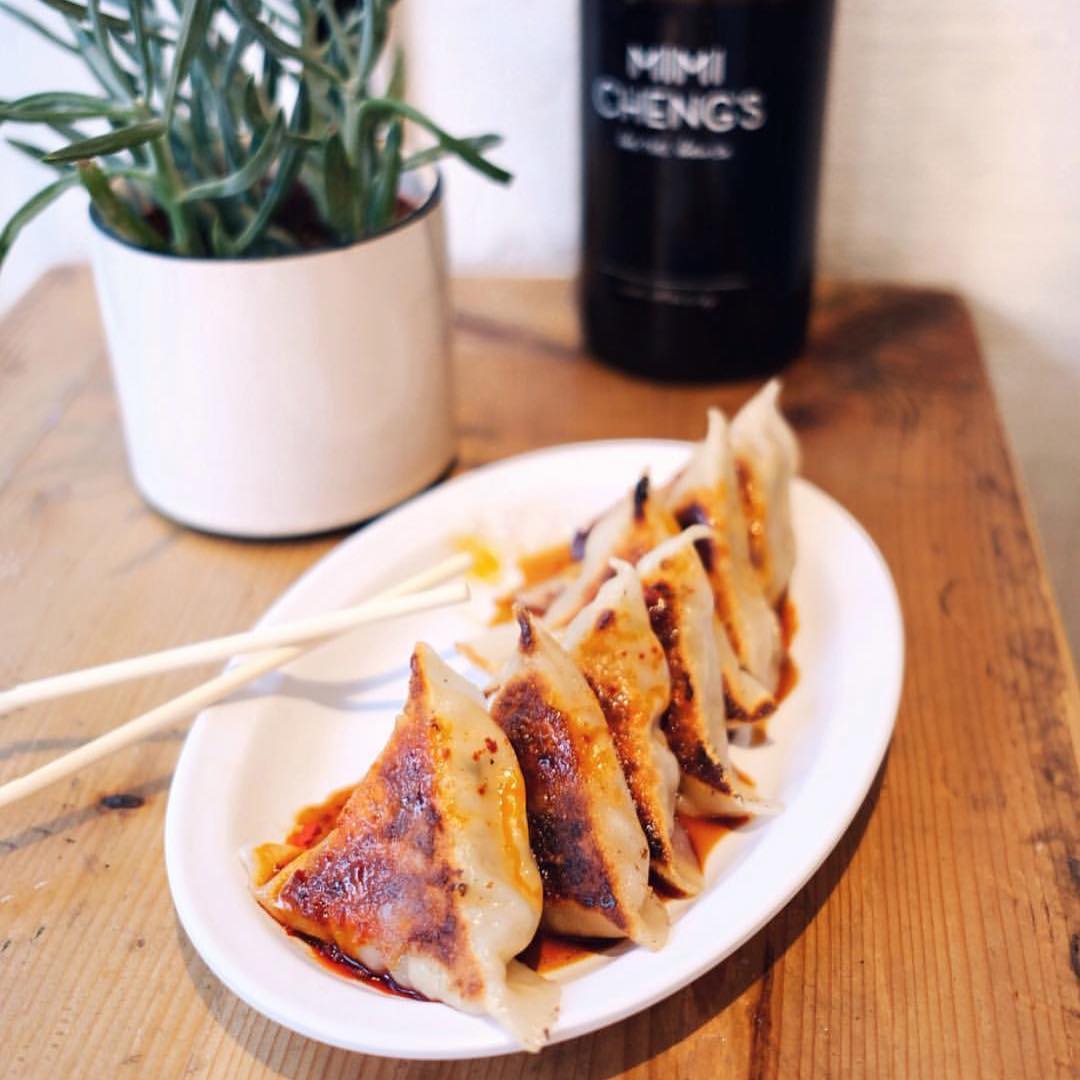 179 2nd Ave
This Taiwanese-Chinese dumpling shop in the East Village is owned by two sisters who really know their craft. When you stop by – and it is when, not if  – try The Reinvented Classic which includes bok choy, cabbage, and pasture-raised pork.
Featured Image Credit: Gotham West Market