Sofar Sounds Chicago takes the music-going experience to a whole new level. Think: a different venue every night, featured artists ranging in genre and style, and only about 50 guests enjoying the acoustics.
Matt Brooks, Chicago City Director of Sofar Sounds, explains that the founders of Sofar realized the way we consume music today isn't ideal. Concerts are often expensive and large venues present a number of interruptions that distract us from truly enjoying the music. Sofar Sounds transforms the popular culture of music into an intimate experience while creating a close-knit community at the same time.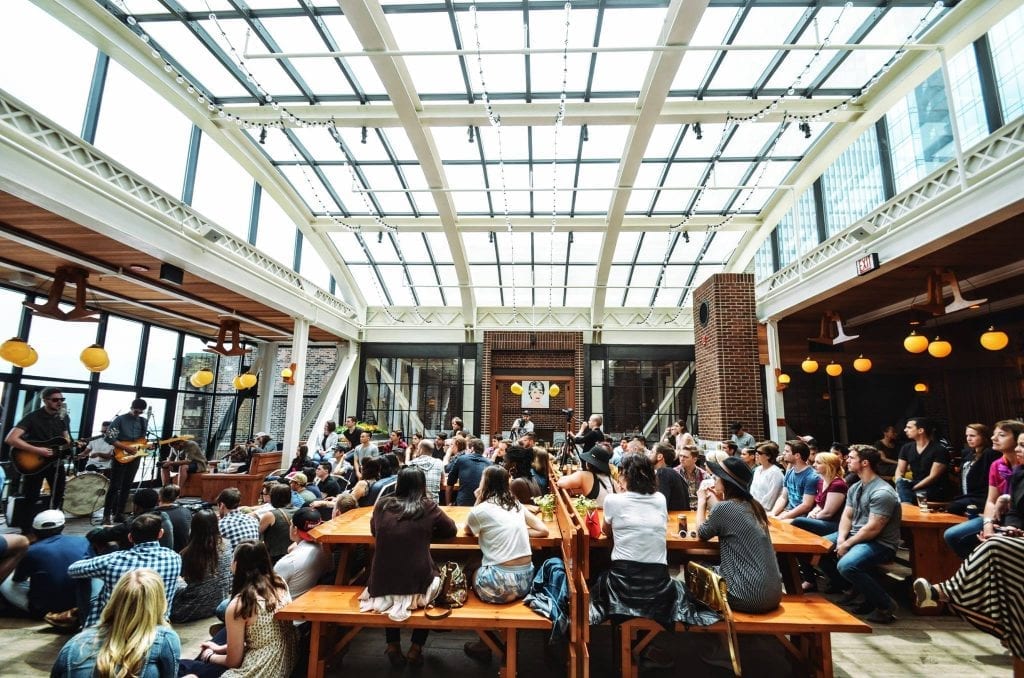 "We experiment with different genres and music and integrate different art forms into the shows," says Brooks. "We ask ourselves: how can we grow and meet the demand to curate music to guests without them having the slightest idea of whose playing?"
Here's the catch: when you sign up to attend an event, the only bit of information given is the neighborhood where the event will be held. Guests are given the address of the venue the night before the concert, and the musicians are known as guests are handed a piece of paper as they walk in.
This is what makes the Sofar experience one-of-a-kind. Sofar Sounds' internal review team listens to a number of artists and produces line-ups they believe the audience will enjoy.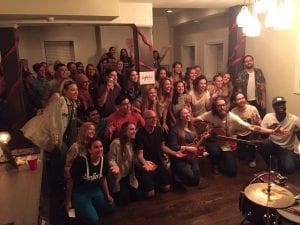 "Many walk away raving about the experience that Sofar provided them," explains Brooks. "We want to make sure that guests walk away liking some of the music, even if it's not your preferred genre or style. Sometimes it's about how cool the venue was."
Sofar uses donated spaces as the venues for each concert. Small businesses, hole-in-the-wall spaces and garden shops have played host to a number of events. To name a few: Wicker Park shoe store, Bucketfeet, and furniture shop, Interior Define, have opened their doors for a night of music. Some concerts have even been held in individual lofts and apartments.
These spaces are perfect since the size of a typical concert ranges from 50 to 100 people attending. The largest event welcomed 150 goers to the 99th floor of Willis Tower. One of the coolest Sofar venues was on top of the Olympic ski jump in Olso, Norway.
Sofar Sounds is preparing to launch its #GiveaHome series on September 20. Partnered with Amnesty International, hundreds of small events will be held in support of refugees. Artists will be announced. To learn more, visit sofarsounds.com/giveahome.
Sofar Sounds currently operates out of seven cities worldwide and organizes events in 359 cities in 60 countries. They are always looking for volunteers, artists and those who are generous to donate a fitting space.
Upcoming Sofar Gigs in Chicago:
Old Town: – July 28 (SOLD OUT)
Wicker Park: July 28 (SOLD OUT)
Ukrainian Village: July 29 (SOLD OUT)
Logan Square: July 29 (SOLD OUT)
Logan Square: July 30 (two shows at separate locations)
River North: August 2
West Town: August 6
Logan Square: August 7
Lincoln Park: August 8
West Loop: August 9
Wicker Park: August 10
West Loop: August 11
The Loop: August 11
Logan Square: August 12
Wicker Park: August 13
TBA: August 15
The Loop: August 16
West Loop: August 17
West Loop: August 18
Logan Square: August 18
West Town: August 19
Wicker Park: August 19
Wicker Park: August 20
Lakeview: August 20
Lincoln Park: August 24
West Loop: August 25
Ukrainian Village: August 25
West Loop: August 26
Logan Square: August 26
Bridgeport: August 27
TBA: August 27
River North: August 29
South Loop: August 30
Lincoln Park: August 31
TBA: August 31