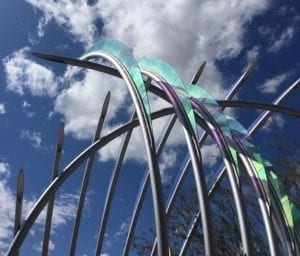 Scottsdale is a vibrant city that places a high priority on the cultural arts. As you walk around town, innovative sculptures, colorful paintings and inspiring collages come into view, showcasing beautiful works throughout this desert paradise. In place since 1985, Scottsdale Public Art boasts a collection of 70 permanent and 30 temporary works. Their vision for the city was to "become an outdoor gallery where art is an everyday encounter for residents and visitors alike." The famous "LOVE" sculpture by Robert Indiana is one such piece at the Scottsdale Civic Center Mall. The Scottsdale Museum of Contemporary Art and Skyspace also display many fine works by James Turrell and Louise Nevelson.
Thursday Night "America's Original ArtWalk"
For 40 years, Old Town galleries have opened their doors on Thursday evenings between 7 – 9 pm along Main Street and Marshall Way. Within the Old Town area there are more than 100 art galleries featuring paintings, jewelry, sculptures and more. Take the free trolley that goes through Old Town to visit the galleries at this Scottsdale tradition. Scottsdalegalleries.com
Canal Convergence Creates Artistic Awakenings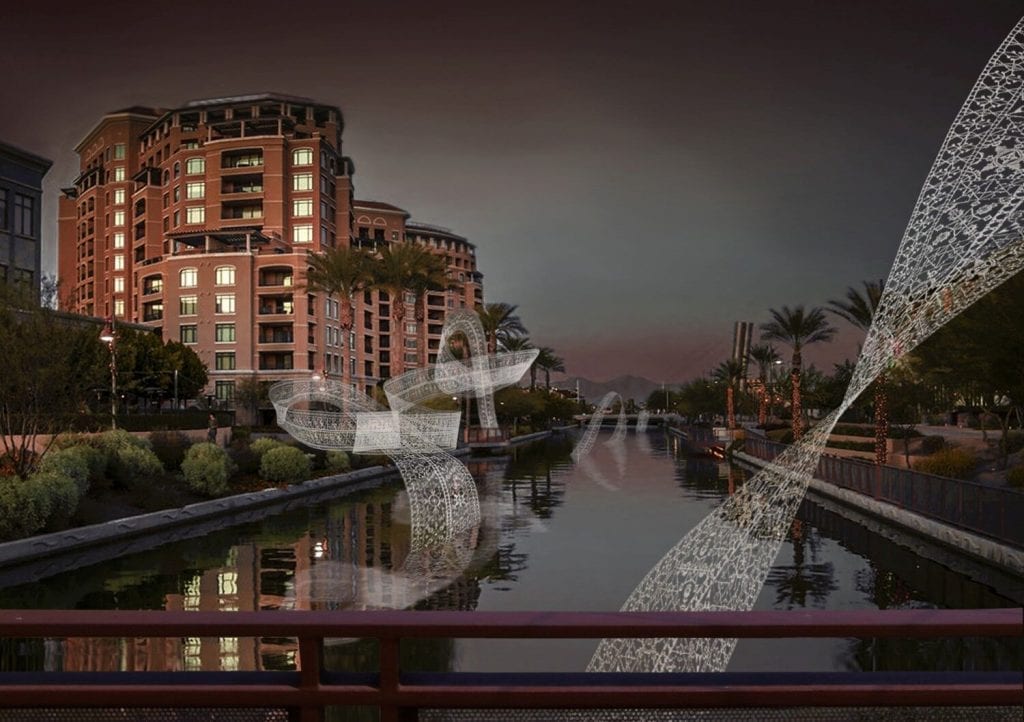 The big story in the arts scene is Canal Convergence, November 9-18, a 10-day celebration of water, art and light. Located on the waterfront by the Arizona Canal, this yearly event is sponsored by Scottsdale Public Art, along with an exciting collaborative festival of art, music and food.
Musical performances, artist talks, workshops, bike rides and other events bring the community together for an interactive celebration. A taste of Canal Convergence made its debut in March with "Reflection Rising"; a kinetic sculpture with multi-colored ribbons that blow in the wind. The focal point of the November celebration will be an art installation entitled, ARIZONA! by award-winning Boston architects Choi + Shine who are creating an eight-foot-tall, 650-foot-long hand-crocheted lace ribbon.
Community volunteers are helping to crochet the banner that will elegantly meander over the Canal. What else can you expect? Come by the Barter Boat. Bring something to trade and come away with a new treasure. Buy a T-shirt or bag and silk-screen your own stuff. Watch a dance performance. Chill out at the food, wine and beer garden. Taste something new from a local food truck. And lots more. Plan to be a part of this wonderful arts celebration.
Where to Stay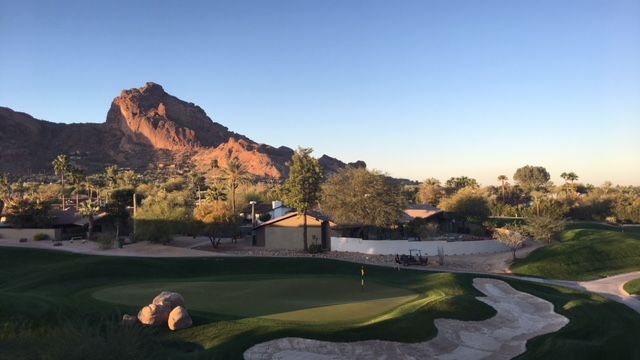 Mountain Shadows Resort – Modern Elegance amid Magnificent Scenery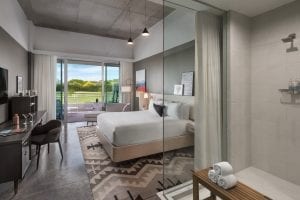 Just reopened in 2017, Mountain Shadows Resort presents a classic luxury hotel on Arizona's only par-3, 18-hole golf course that has been restored to its former glory in nearby Paradise Valley. Take in the exquisite views of Camelback Mountain as well as sleek, thoughtful design and amenities and you'll discover a bold, bright retreat. Guaranteeing a spectacular stay is a stunning Immerse room that features a freestanding bathtub looking out at the mountain and pairs perfectly with a glass of Merlot. Peruse The Gallery featuring Arizona artists and images of past celebrities. Enjoy dining at Hearth 61, recalling the year Paradise Valley became a town, offering a signature sunken living room, open kitchen and seasonal menu.
Hotel Valley Ho – A True Scottsdale Icon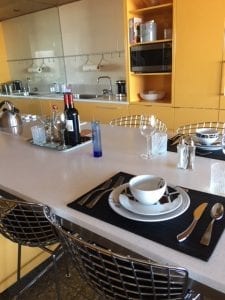 When you walk into this hotel, it's like taking a step back in time to another era. Yes, when the hotel opened in 1956, it was a showplace of luxury and mid-century modern architecture for Hollywood celebrities. Recently restored to its former splendor, Hotel Valley Ho has been updated with the latest, high tech amenities without losing its original charm. Kitschy colors of bright gold and orange, along with furniture from the 50s and 60s, make it an ideal escape, just steps away from Old Town. Enjoy American seasonal cuisine at ZuZu where you sit indoors or out as you begin your day with the world's best breakfast scones, have a Tuscan kale salad for lunch or relax in the lounge with a handcrafted martini. Treat yourself to a hot stone massage at the VH Spa for Vitality & Health. Check out their "Magical History Tour" from Ace Bailey and learn more about the original architecture and other secrets of this grand hotel. You're certain to feel the spirits of Hollywood's former A-listers!
Dining Divine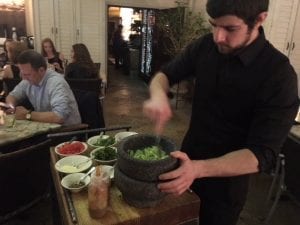 The Mission is an upscale eatery that features modern Latin cuisine with a French flair. Chef Matt Carter has created a superb menu blending influences from Spain, Mexico and South America. Guacamole is made table-side according to your personal spicy preferences. Recommended are the braised short ribs and chorizo porchetta. Head here for the perfect dinner setting after the Art Walk.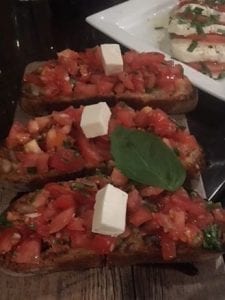 Citizen Public House is a Scottsdale favorite known for their innovative house cocktails, craft beers and "Good Citizens Social" every day from 4 – 6 pm. But you won't come away hungry with a full menu of beef, fish, starters and sandwiches. Loved the short ribs with dried cherry BBQ sauce, chopped salad and Bernie's mac and cheese that was rich and creamy. The Pan Seared scallops with sweet corn grits…sensational. There's good reason why Citizen Public House was named one of the top 10 restaurants in Scottsdale in 2016.
For lighter fare, Craft 64 is your perfect stop. With artisan wood-fired pizza and 36 local Arizona craft beers on tap, this is the place for a casual get-together, just steps away from Hotel Valley Ho. Try the fabulous bruschetta and pizzas with daily, fresh made dough. Finally, stop by New Wave Market for a cup of locally roasted coffee, ice cream, wonderful sandwiches or ice cream.
Art comes alive in the Arizona desert all year long. Experience it for yourself in Scottsdale!