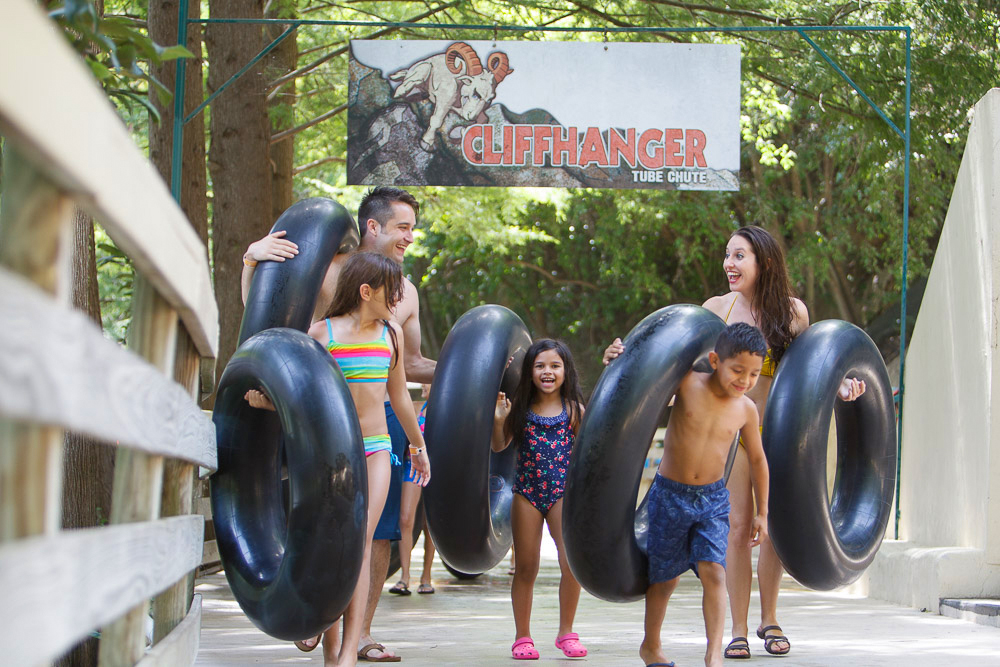 It's all about family – spending quality time with your loved ones in a wholesome environment that's clean, safe and fun. Next summer, head down south to Texas to experience the absolute best family vacation experience. For good reason.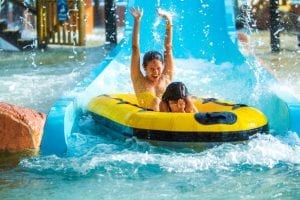 Schlitterbahn has been voted the world's best water park for 19 years in a row. Take your choice of parks – the original Schlitterbahn in New Braunfels, Texas with other water parks in Galveston, South Padre Island, Corpus Christi and Kansas City, Kansas.
What makes the park such a wonderful experience is everything from the comfortable lodging to the beautiful grounds and natural surroundings. The Henry family knows how to make memories and provides activities like outdoor movies at night, scavenger hunts, camp fires, roasting s'mores and more that'll make kids forget all about their iPads!
Where to Stay at Schlitterbahn 
There are accommodations for families of every size and budget, from tree haus luxury suites, traditional cabins, to lofts and condos. The best value is to purchase a lodging package, which includes entrance fees for the parks. Most of the lodging also includes a kitchen, so it's easy to feed your family without breaking the bank. And, staying at the park gives you access to early opening and after-hours play.
Chill Out in East and West Parks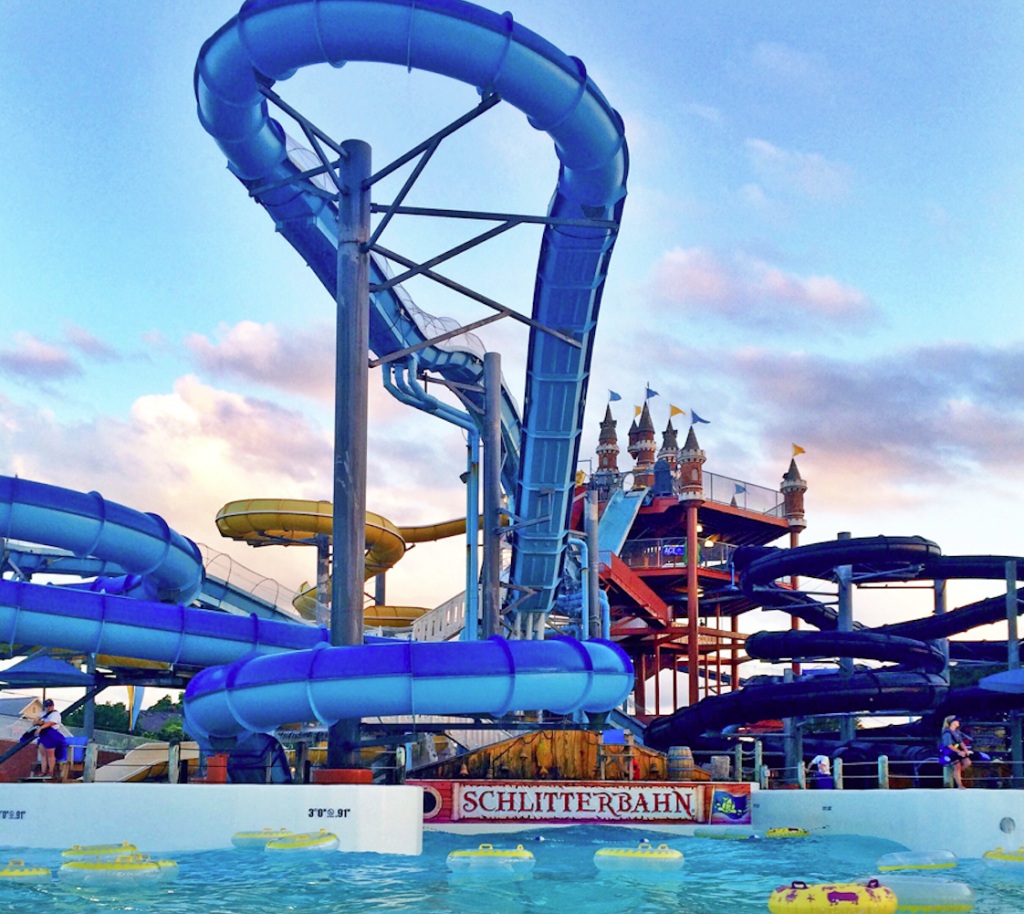 There are two water parks, East and West, with shuttle buses to take you back and forth. The 51 rivers, rides, slides, and chutes will let you beat the heat and float the day away. The West Park is the original park with easy access to the Comal River that floats alongside. Here you'll find water rides that cater to younger children with eight tube chutes, seven kids' play areas, a wave pool, and swim up bars with heated pools. I floated on a carefree ride through the Congo River Expedition, which meanders slowly through the river. The 45-minute Raging River Tube Chute is the longest inner tube ride at Schlitterbahn that flows past the water park's landmark Castle.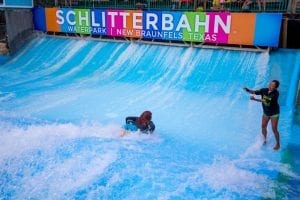 East Park is the newer park where technology takes over. You may be expecting a lazy river, but even those rides have plenty of excitement built in. Can you stay on the challenging BoogieBahn, the world's first surfing ride? It's not as difficult as it looks as you lie down on a surfboard and try to stay afloat. Actually, it's thrilling!
There are three towering water slides that intersect with each other – the Black Knight, Wolfpack Raft Slide and Master Blaster – making it quite a visual spectacle. The Dragon's Revenge is like a roller coaster through the water, but much easier to handle. The most excitement I had was on the AquaVeyer that gets loaded upwards via the Transportainment river system and then dumps you into the beginning of The Falls… like white-water rafting in your own inner tube. Kids can play at the Blastenhoff Beach leading to the Torrent River or Kinderhaven water slides. It's all in a day's fun!
You Won't Go Hungry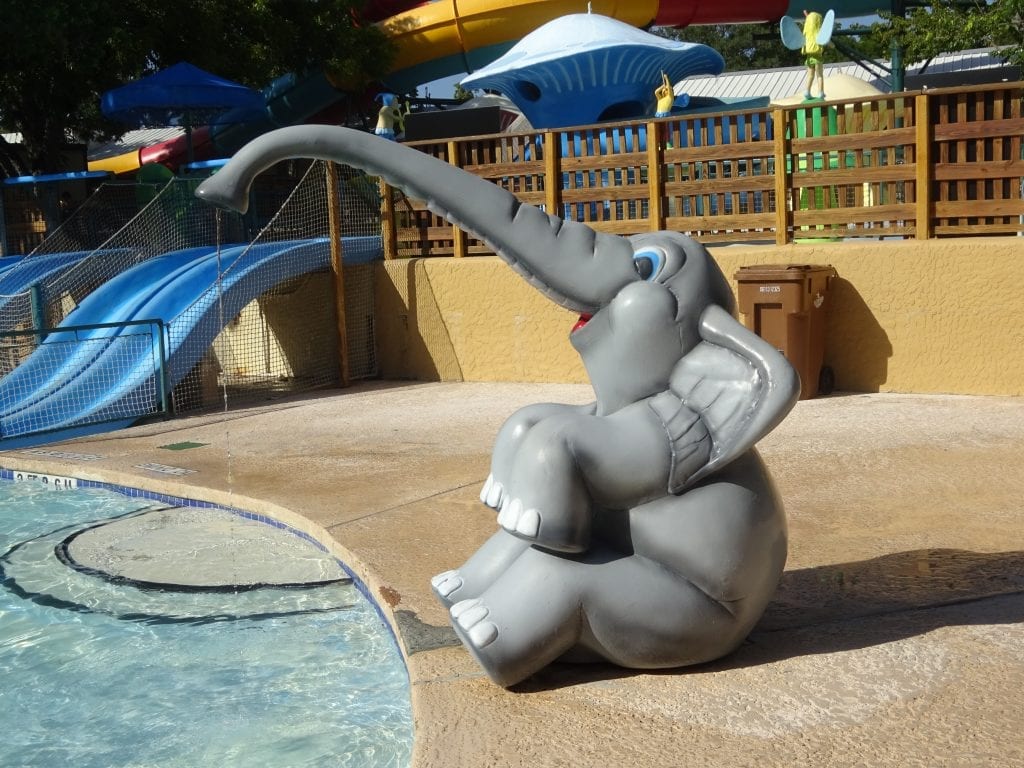 Schlitterbahn allows visitors to bring in their own picnic baskets and both parks have plenty of picnic tables. But if you choose to eat in the park, you'll love the fare. Signature menu items include 1/2 lb. foot-long chili cheese dog, Bahn Burger, a double bacon cheeseburger topped with tomatoes, lettuce, pickles, and onions, as well as chicken strips, grilled chicken sandwiches, pizza and more.
Grab a Season's Pass
The best value is a season ticket, which is available for each park as well as the Platinum Pass, good at all parks. The season traditionally runs from April to mid-September.
Tips for Maximum Fun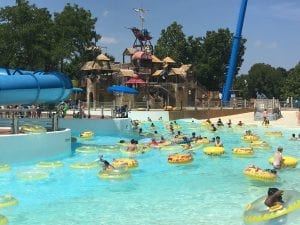 To avoid the lines, get a Blast Pass, a waterproof watch that gives you a specific time to return to your ride without standing in line. Take advantage of the various special offers for all-day refills on soda, ice cream, meals and more. Make your plans to visit a Schlitterbahn water park next season and enjoy a fun-filled family vacation your kids will want to return to year after year.
Call (855) 246-0273, visit Schlitterbahn for more information.