Top Secret SafeHouse Chicago opens in River North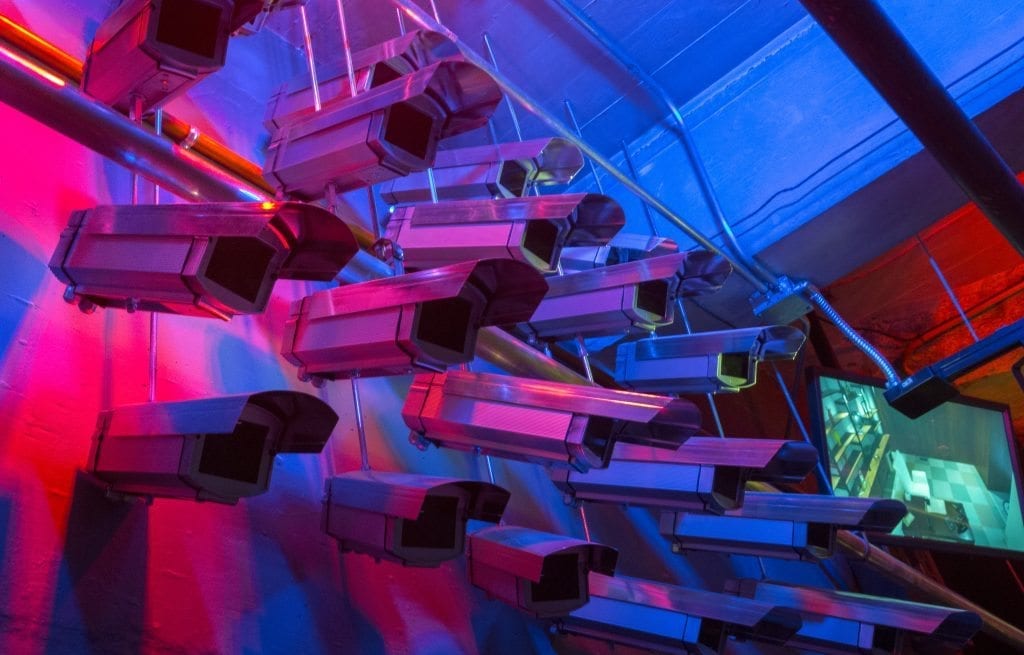 The Windy City now has its own SafeHouse, secretly located just behind the red door at 60 East Ontario Street. A refuge for hungry spies, SafeHouse Chicago is an experiential restaurant featuring the latest spy technology and an expansive menu of signature drinks, cocktails, appetizers, sandwiches, and desserts.
Be prepared to locate the top-secret entrance marked only with a sign for International Exports Ltd. and pass clearance to gain entry. Once inside, you'll embark on a one-of-a-kind mission starting with your own secret agent name before completing the mission, if you choose to accept it. A checklist will keep you right on duty.
Inspired décor
The SafeHouse Chicago integrates the latest technology and upgraded aesthetics for agents operating in the modern world. The walls are lined with original espionage artifacts that create an integral part of the décor. Check out the flight deck from an authentic spy plane donated by the man who flew it in WWII. Or, there's a piece of the Berlin Wall secured from covert operatives.
Sneak your way into the sleek Interpol Bar to the Spybrary, to the Seduction Lounge and the Interrogation Room. Interactive elements such as a Gadget Bar, a nightly magician, and "futuristic" technology, fuse seamlessly in an action-packed atmosphere.
Highly classified eats
Start off with their most popular Great Spytini – a Grey Goose Vodka martini straight up. Add in their Fried C4 Cheese Curds, secretly smuggled out of our neighbor to the North, with top secret dipping sauces. The Prime Rib Timed Drop is fabulous with tender, slow-roasted, shaved prime rib on a ciabatta bun. The Spy Burger is a classic hand-pattied, smashed hamburger, destined to be a new Chicago favorite. For dessert, try the chocolate cake, but watch out for the spies who may want in on the goodies. There's a menu for Spy Kids and a Late Night Menu too.
"Who doesn't want to escape the everyday for an hour or two and become an international superspy?" says Agent BB, Greg Marcus, President and CEO of The Marcus Corporation.
SafeHouse Chicago has lots more fun and surprises for you. Our favorite was pushing the "button" that nukes the world…and you get to see it all on the closed circuit TV!
SafeHouse Chicago is open Sunday through Friday, 11am – 2am, and Saturday from 11am – 3am. For more information on SafeHouse, visit www.SafeHouseChicago.com or call (312) 3131-007.
Tell 'em Lolita sent you!
Photos Courtesy of Barry Brecheisen.