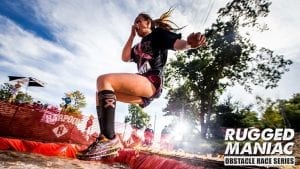 Remember the good ol' days when you spent your summer playing outside in your backyard with friends all day long? Forget Saturday morning brunch and running errands for a weekend. Sign up for the Rugged Maniac 5k with a group of friends and flashback to your childhood. Race through a mud course with your friends while tackling epic obstacles, enjoy a day-long festival, and top it all off with a cold beer.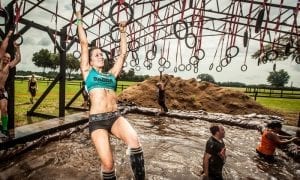 The Rugged Maniac 5k will take place on Saturday, June 24 at Aviator Sports in Brooklyn. The race is more than your typical mud run, it includes over 25 obstacles like fire jumps, underground tunnels, trampolines, and water slides all over a three-mile course. Registration includes access to a day-long festival before and after the race. Attractions at the festival include mechanical bull rides, music at the main stage, pie eating contests, and beach volleyball. The fun doesn't stop there. Once you complete the race, enjoy a cold beer included in your registration fee. Registration is $99 plus tax and includes a t-shirt, racer medal, full access to the festival, a free photo, parking, and one free beer.
Interested in running for a cause? Rugged Maniac is a proud supporter and official partner of the American Cancer Society. Simply create a fundraising page for your run and raise awareness among friends and family or make a donation to the cause when you register for the race online. The American Cancer Society will have a booth at the festival on race day.
https://ruggedmaniac.com/events/newyorkcity/
Follow UrbanMatter New York on Facebook and Twitter for daily updates on local events and news.