Whether you're a seasoned yogi or just starting to figure out your downward dog, rooftop yoga sessions are a great way to soak up the sun. New York City has plenty of options when it comes to outdoor workouts, so check out the choices below to pick the program that's best for you. From striking a pose above swanky hotels to 'om'-ing on top of an urban agricultural center, here are all the rooftop yoga events you need to hit up this summer.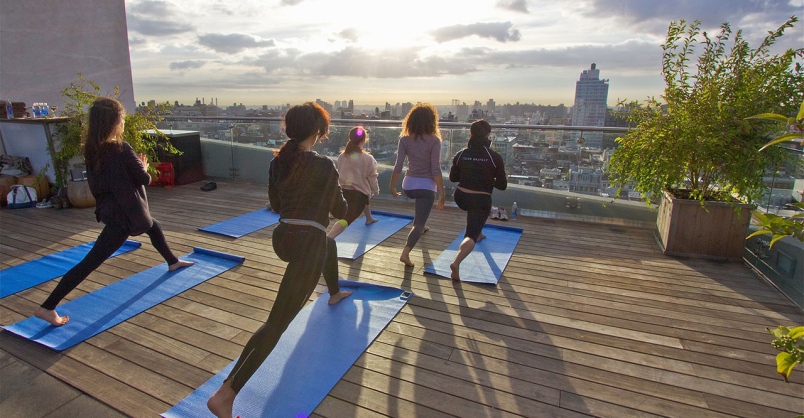 While Jimmy at The James, the hotel's signature outdoor bar, may be its most famous open-air attraction, yogis can head to the roof every Thursday morning for class. From Memorial Day to Labor Day, The James partners with Wellness Official to host hour-long yoga classes starting at 8am. If you're interested in a more spiritual practice, be sure to arrive at 7:30am for a thirty-minute long meditation class before beginning your yoga practice.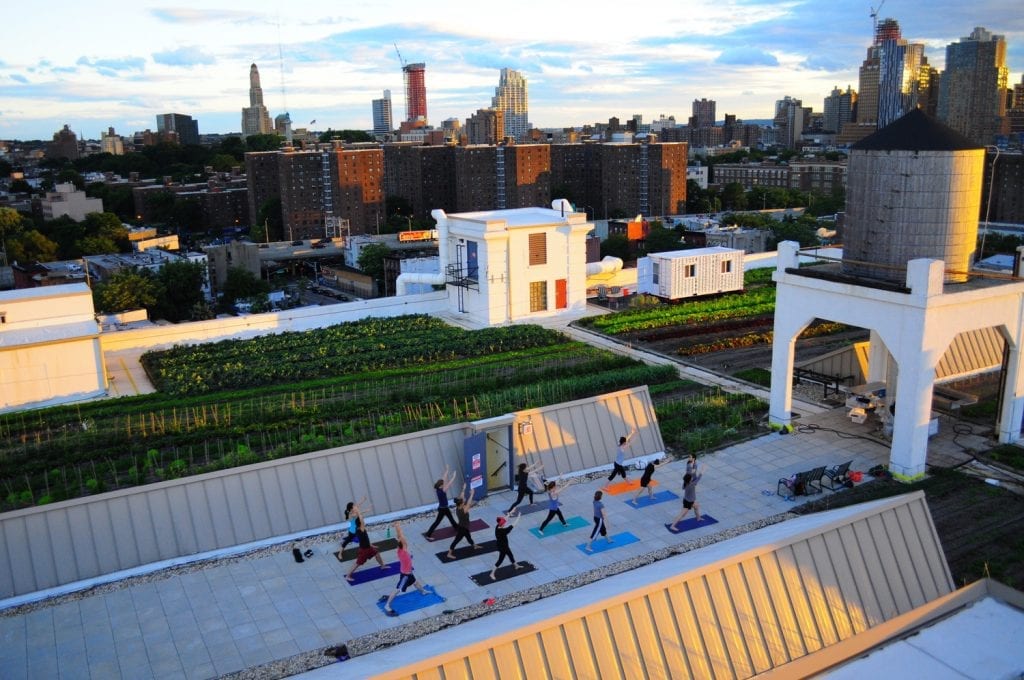 Stop by this urban oasis on Monday evenings from June through mid-September at 6:30pm to practice your warrior poses and sun salutations. Sarah Schumann, an instructor at Prospect Heights' Shambhala Yoga and Dance Center, guides students through an hour-long practice for all levels and backgrounds. Don't forget to bring your own mat!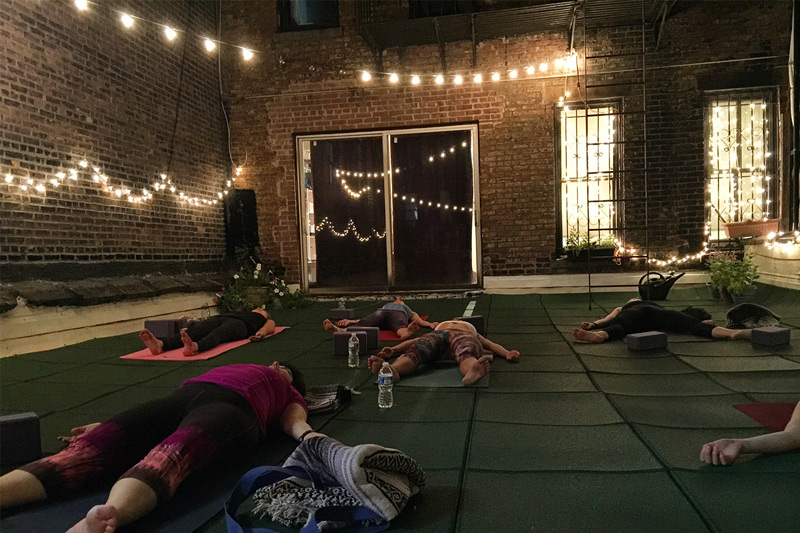 This yoga studio takes full advantage of their private rooftop by holding a number of outdoor classes including power yoga, open level, and stretch and restore. There are a variety of class times each day, meaning you have plenty of opportunities to try out a session. The studio provides basic amenities such as mat rentals and water bottles for an extra fee.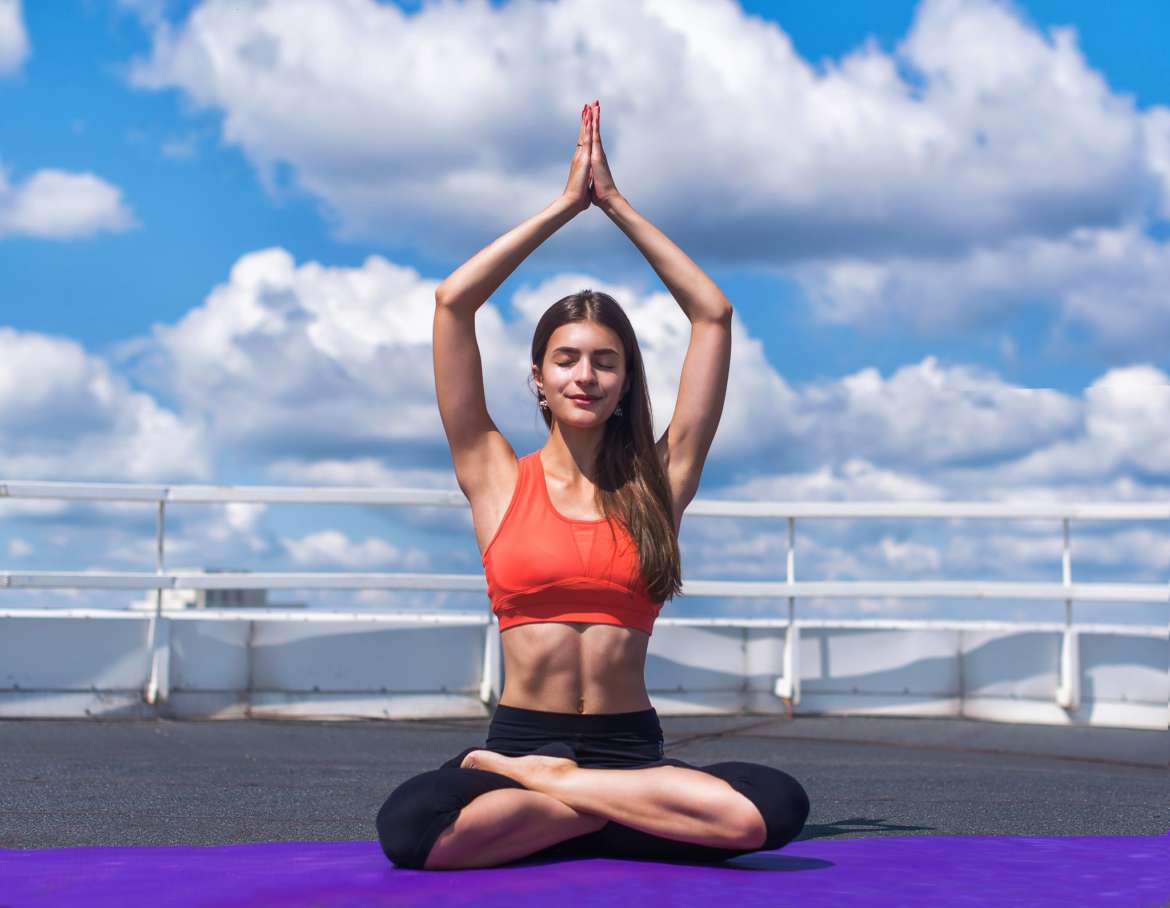 Every Tuesday night from 7–9pm, the Bhakti Center hosts a rooftop yoga session that's unlike any other, where you can zen out for an hour and then indulge in a delicious vegan meal with your fellow yogis. At an unbeatable rate of $35 per session, you only need to leave your troubles at the door to enjoy this class.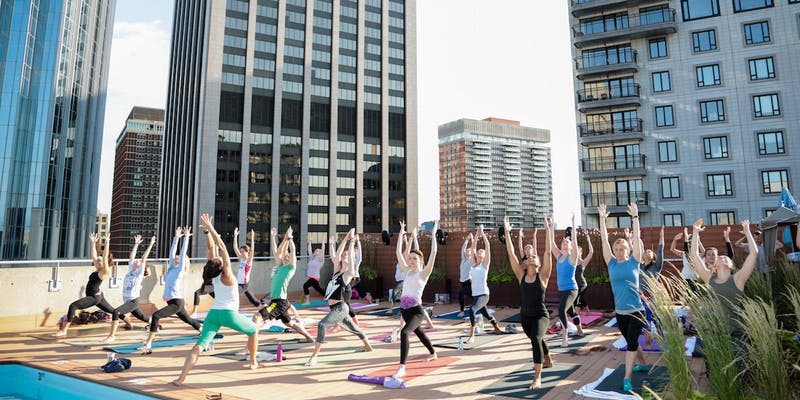 For rewarding workouts you can definitely get on board with, check out Open Sky Group's modern yoga classes that make you work for the glass of wine you receive at the end of the session. Every Saturday at 1 pm, fellow yogis gather with their own mats and towels under the open air at Monarch Rooftop Bar, so don't miss out on this communal event.
Be sure to check out these rooftop classes this summer so you can work on your tan while challenging both your mind and body!
Follow UrbanMatter New York on Facebook and Twitter for daily updates on local events and news.